The Owl and the Pussycat, Sri Lanka //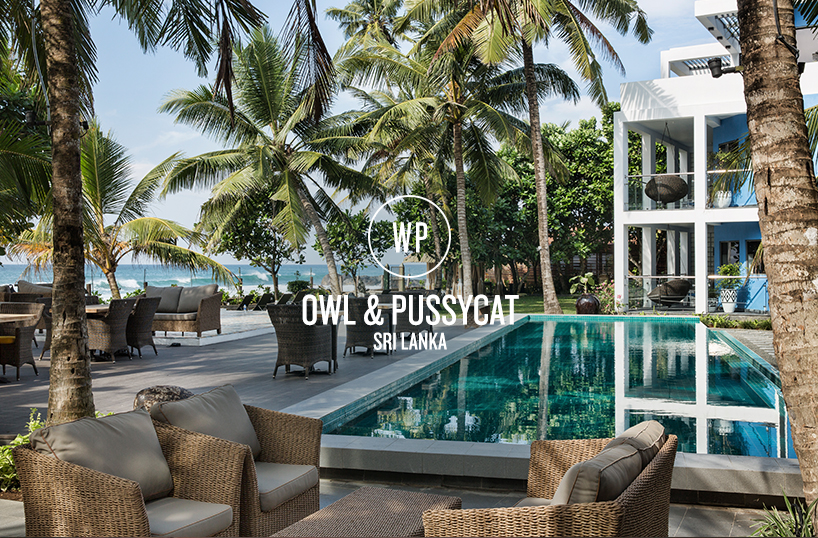 Tucked away along the white sandy coast of Thalpe is a small boutique hotel offering guests a luxurious hideaway along tranquil shores. Read our review of The Owl and the Pussycat below.
The Owl and the Pussycat went to sea, in a beautiful pea-green boat. They took some honey, and plenty of money, wrapped up in a five pound note. The Owl looked up to the stars above, and sang to a small guitar, "O lovely Pussy! O Pussy, my love, what a beautiful Pussy you are, you are, you are, what a beautiful Pussy you are." – Edward Lear 1871.
As far as boutique hotels go you can't ask for much more than this. Immersed in sophistication and tranquility The Owl and the Pussycat offers guests a wonderful retreat from everyday stresses in one of the 16 deluxe rooms on offer. Towards the end of our trip around Sri Lanka Tom and I were lucky enough to stay at the hotel and enjoy a couple of days of pure indulgence. I was so impressed that as well as writing about our overall trip (read here) I decided to give this new hotel its own dedicated post.
The hotel opened its doors late last year and is owned by property developers Reita Gadkari and Shane Thantirimudalige. The couple's past experience of travelling the world in search of art has influenced the interior style. Our apartment, which had spectacular views out to the Indian Ocean, offered a generously sized space, decked out in an eclectic mix of authentic pieces from local artists, to unusual design pieces from afar. From floor tiles, bathroom fittings, bed sheets and hanging chairs on the balcony to large monochrome plant pots and turquoise table tops – it's beautifully contemporary and extremely elegant. Little touches, like having a basket to take to the beach in our room and the towel "elephant" we came back to after swimming, to the chalkboard message on the wall as we walked into the apartment and homemade treats left for us in the kitchen made our stay feel more personal and that little bit more special.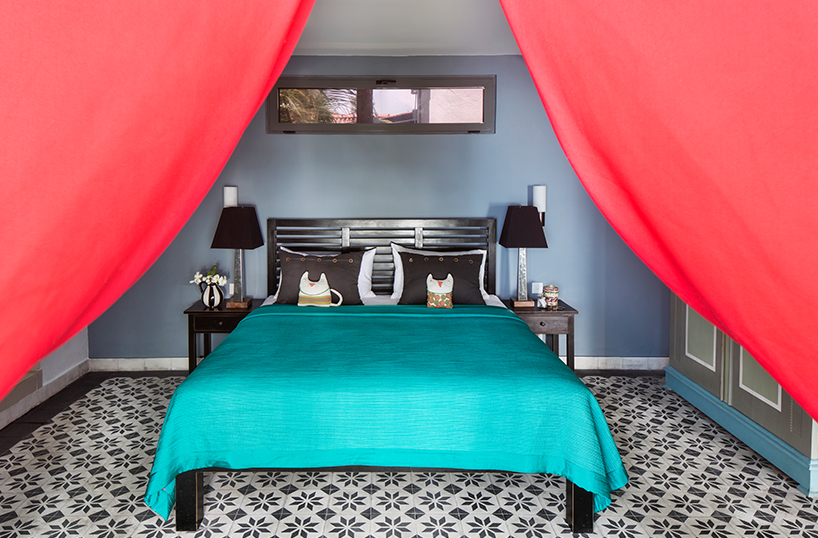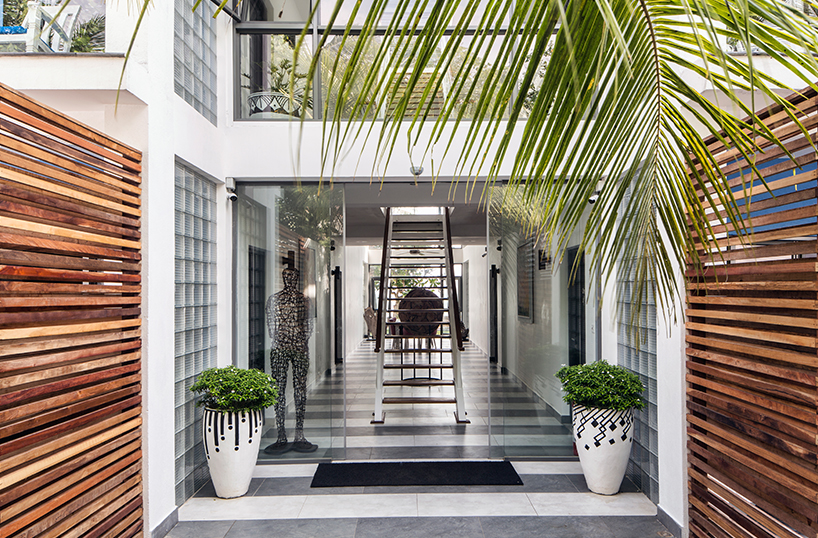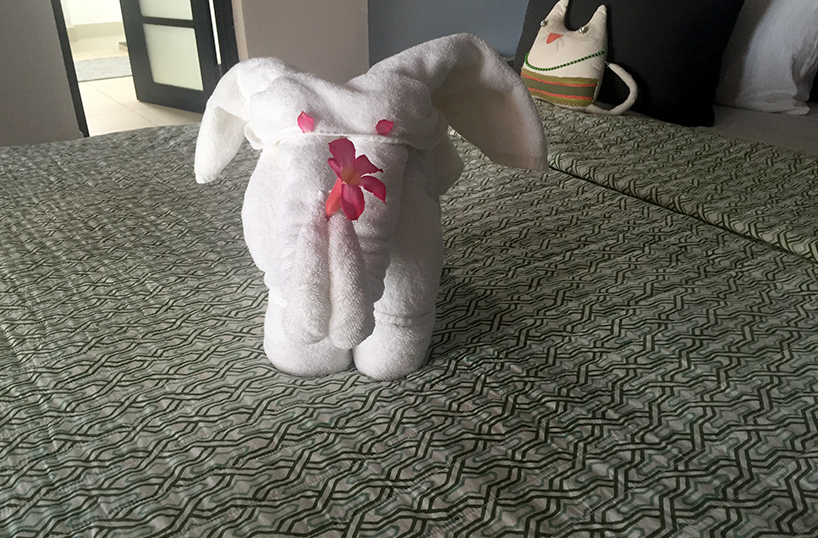 The building, which sits along the water's edge of Thalpe Beach, was designed by New York architect Uday Dhar and has been perfectly described as a "cross-breed between beachy, barefoot vibes and polished boutique hotel". With 4 pastel coloured towers that reflect the colourful colonial townhouses of the nearby Galle Fort, the property stands tall against golden shores and turquoise sea. Boasting a bohemian style the hotel has been furnished to the highest standard with hand-made pieces, vibrant textiles and eccentric artwork all created by 20 artists from around the world, including local craftsmen. Pieces aren't made perfectly, but the unique manner of the handmade craft make them perfect… and different for that matter! Every detail of this hideaway is lovingly restored and crafted by hand. I found the style quite unusual, yet tasteful, with a mix of a Moroccan / Oriental interior, and a hint towards style from New York / London, but somehow still in keeping with its Sri Lankan heritage. Cleverly there are also small gestures towards owls, pussycats and the poem itself everywhere you look. Our room had a beautiful lamp in it,  and it took me a minute to realise it was an owl.  Then there are hooks made out of pussycat shapes and artwork in the bathroom created out of straw bags with owls and pussycats on. As an interior design fanatic I found every fine detail considered and extremely visually appealing.       
Speaking of local craftsmen – the hotel has a a philanthropic programme which supports local artisans and gives back to the community. What's more they also support an orphanage with proceeds from handmade owl and pussycat dolls donated to help the children. Yet another reason to love this original hotel.

The 'Runcible Spoon' restaurant serves high quality dishes using the finest local ingredients on offer. With a dedicated Head Chef and Pastry Chef you are able to choose from traditional Sri Lankan cuisine to Mediterranean influenced dishes served around the pool eating area or in the dining room itself. For breakfast we had a traditional dish called 'egg hopper' that we hadn't experienced anywhere else on our travels and was particularly delicious. Lunch consisted of a medley of Sri Lankan dishes, and was probably one of the best meals we had on the whole of trip around the country. Utterly scrumptious. In the dining area and around the hotel itself you will find friendly staff from around the world. The team are very attentive and it's clear they put their heart into their job – it truly makes your stay that bit more enjoyable… well it did ours anyway!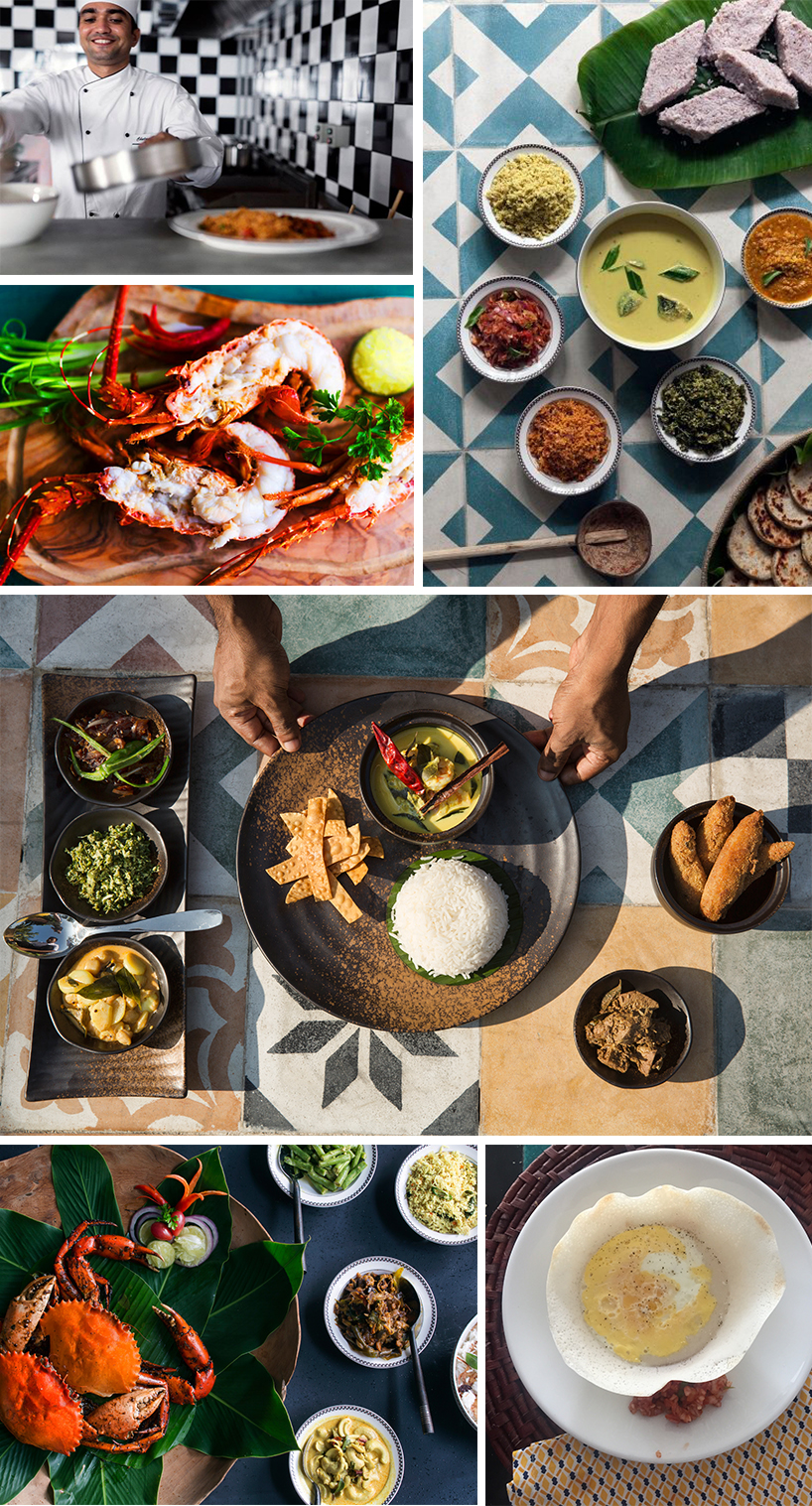 The outside area is stunning, with an infinity pool (that lights up as if reflecting twinkling stars on a nighttime – a small hint back to the poem) that sits behind a boat, again symbolic of the poem itself, comfy seating areas on top of a Moroccan tiled patio, lounge beds, a dining terrace and beautifully colourful beach shack bar. Jazz can be enjoyed on weekend nights while a mix of vintage 20's music can be heard around the pool on a day. Guests can enjoy a massage in the dedicated outside area (I wish I had indulged in one!), watch local fishermen stilt fish, swim with turtles, go blue whale watching or learn how to dive, sail or surf. Yoga is also available on request. If a break from the heat is in order, visitors can take shelter in the very eclectic drawing room.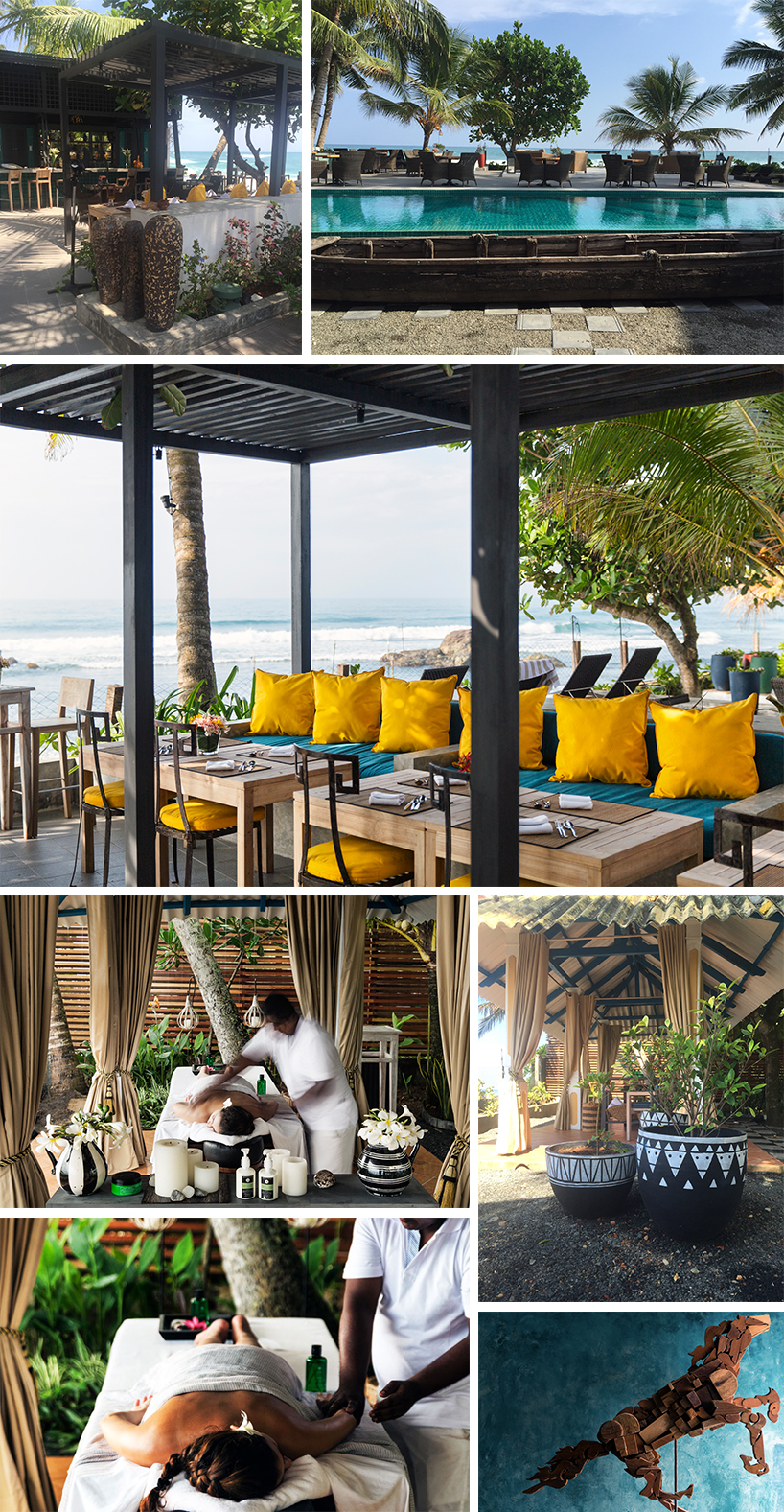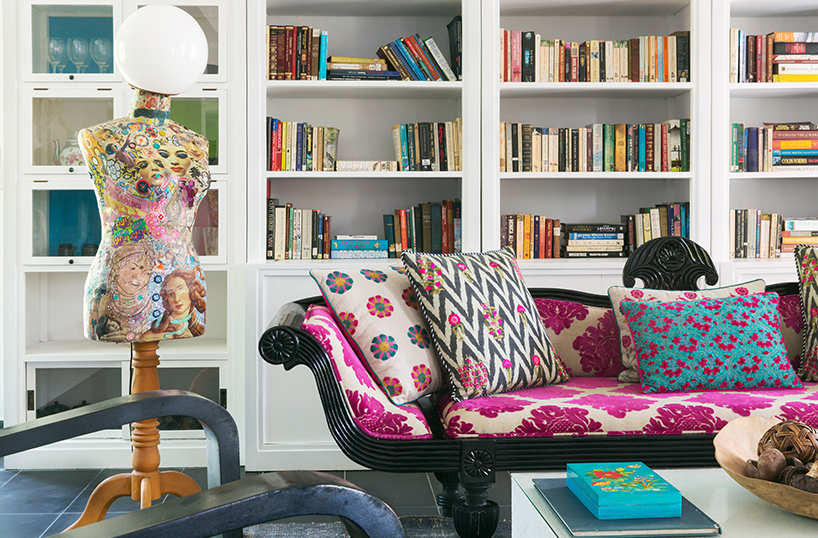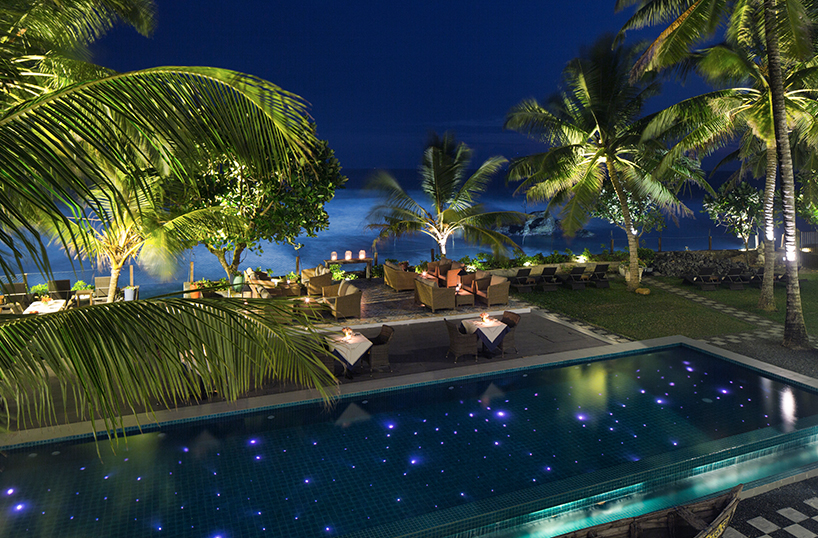 If you are fortunate enough to stay at The Owl and the Pussycat I urge you to walk along to Wijaya Beach for sunset. It's about a 15 minute walk to the quiet beach where you can watch as the sky changes from dusky hues to an luminous display of vibrant oranges and yellows as the sun disappears out of sight. Set against calm waters and a palm tree lined coast it couldn't be more picturesque. It's a beautiful natural display, one not to be missed. Afterwards we grabbed a tuk-tuk (my first experience of one) back to the hotel which cost us around £3.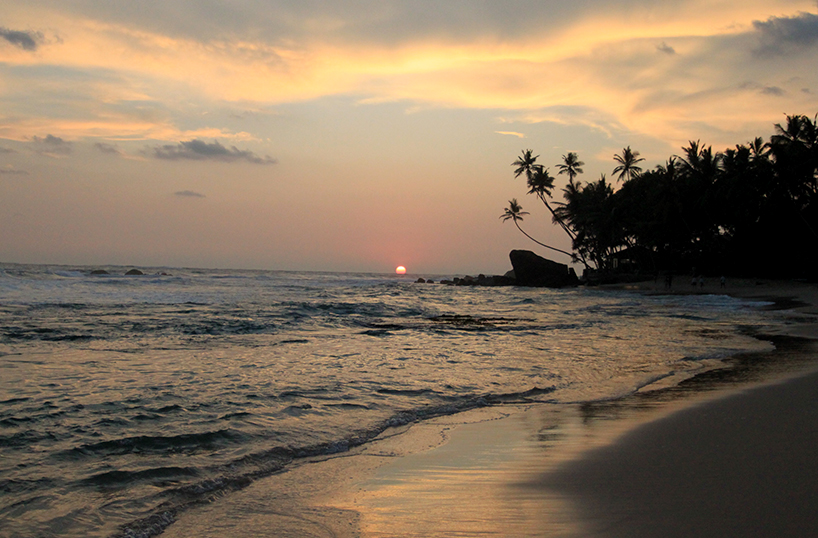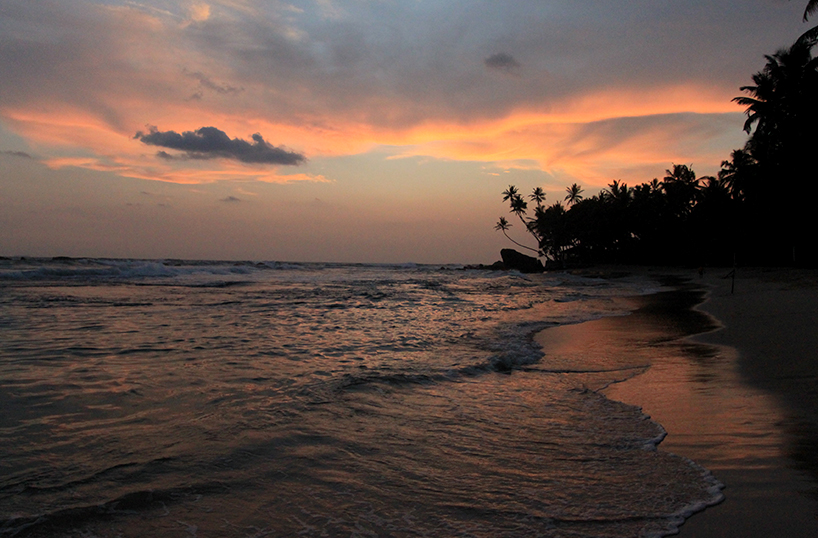 The small, unpretentious hotel has the whole package and is a massive hit from my standpoint. It offers a sophisticated Sri Lankan experience with a buzzing seaside atmosphere. If you asked me to describe our stay in three words I would say luxurious, romantic and tranquil. Highly HIGHLY recommended if you are planning on visiting Sri Lanka anytime soon. I look forward to revisiting The Owl and the Pussycat on our next visit to the country and seeing what else the dynamic property duo will have to offer with future developments.   
For more information or to book visit the Owl and Pussycat website here.
Words by – Natalie Jahangiry
[Some Images courtesy of OAP some imagery © To Work or Play 2016]