Travel Guide: Hvar, Croatia //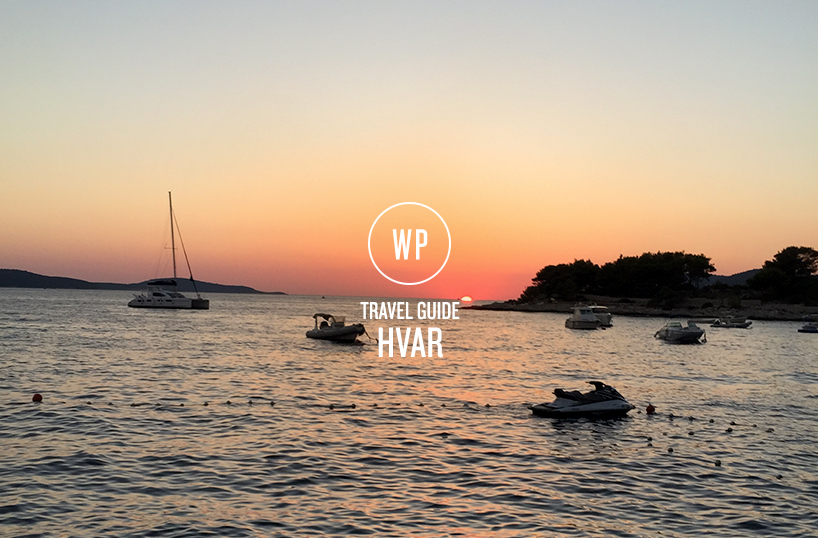 Hvar is a place you may have heard mentioned a lot this summer gone. Here Vanessa reveals her holiday secrets on the picture perfect Croatian town.
A quick scan of Facebook will tell you Croatia seemed to be 'The Place' to head for lazy weeks of sunshine and cocktails this summer. So following the crowd Nick and I head over to the Dalmatian Coast for our summer holidays.
Hvar is a small island in the Adriatic Sea, located off the Dalmatian coast, lying between the islands of Brač, Vis and Korčula. When I say small, it's so small you can walk from one end to the other in just 20 minutes. The island's 'hub' is Hvar Town which is estimated to draw around 20,000 people a day in high season. A magnet for the millionaires club, calling in travellers who visit the likes of St Tropez, Monaco and Milan to stay in the immaculate town.
Being a small town there's not a huge amount to explore, but to me the perfect holiday is when you have nothing to do but walk around, sleep, eat and drink… oh and paddle board. Hvar is the idyllic location to do all of this and is also a perfect base point to travel to an array of activities around the area.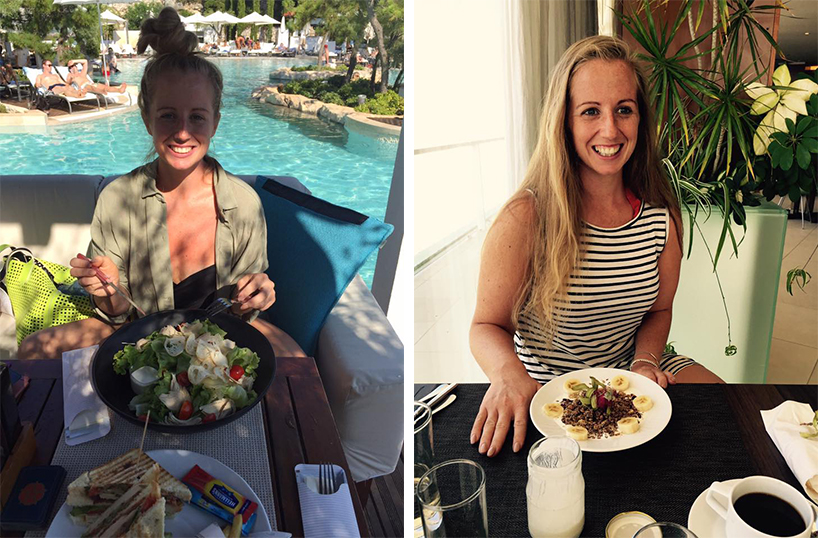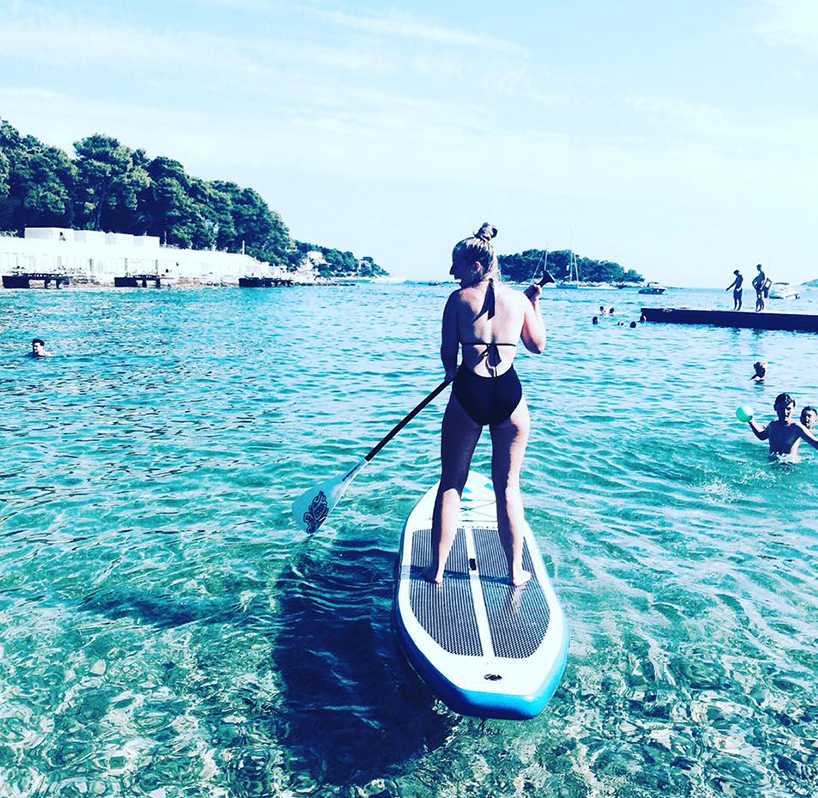 Getting there
An hour's ferry south of Split will land you in Hvar in no time. There are boats from Split to Hvar 3 or 4 times a day so getting there and back is no problem at all. Once you get to the island you'll be blown away by the colour and clarity of the lush water – I'm talking 50m visibility, which was pretty incredible and which I haven't found many other places on my travels. The water from mainland Croatia is beautiful, but you have to venture to the islands to see its full potential. The beaches are not quite the idyllic white sandy beauties you see elsewhere – they are rocky beaches, but equally as beautiful… if not more so!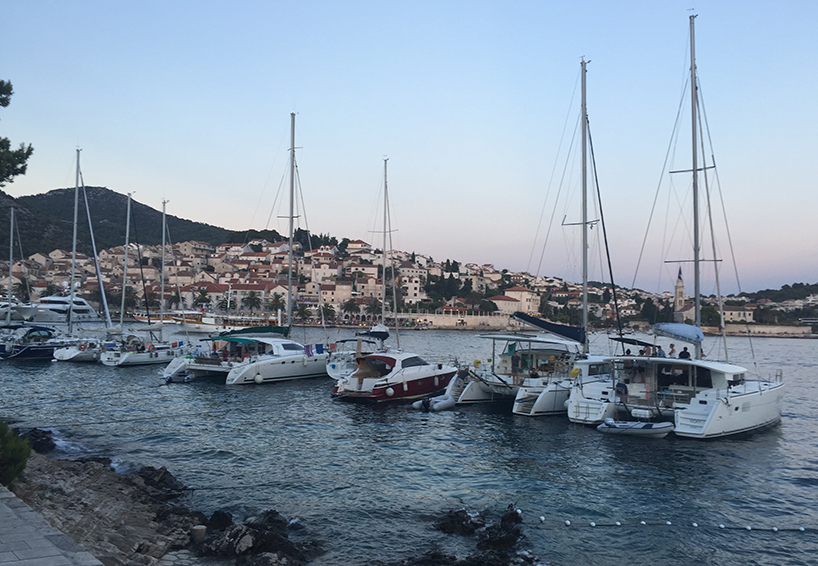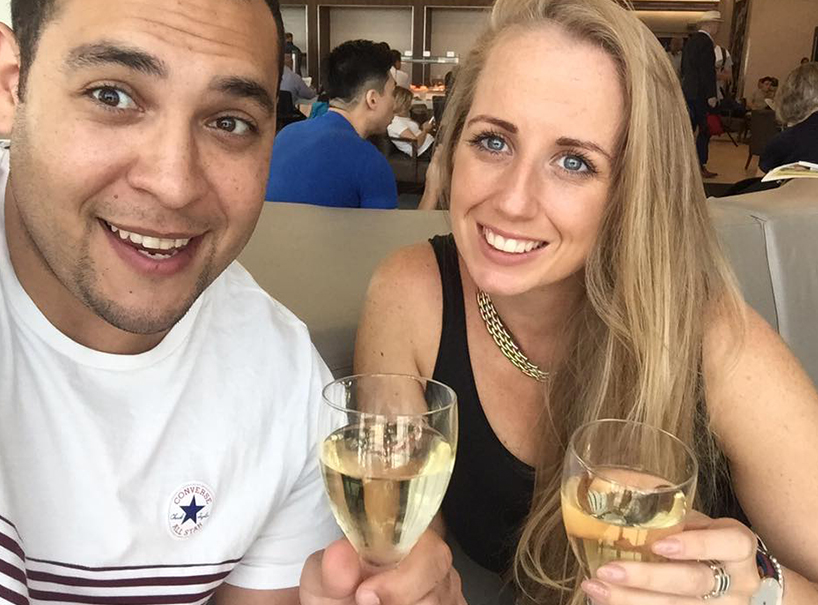 Hotels
The main hotels on the island are within the Suncanavi group. The largest by far is the Amfora which is where we stayed. It may be large and not really what you'd expect to stay in on such a small island, but it's super convenient, does a mean breakfast, has a gorgeous bar and rooms are a fair size. Saying that, next time I would like to stay in a villa up from the harbour. I'm certain you would get spectacular views, more privacy and a bit more for your money.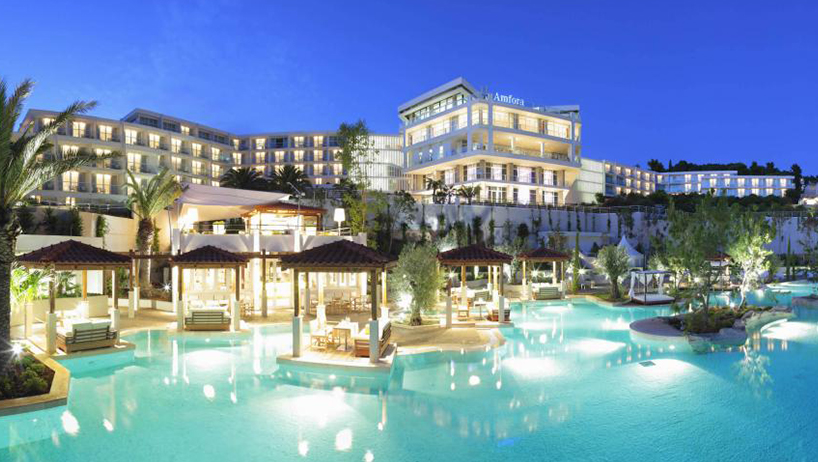 Sightseeing
As far as sights go, you can check out Hvar Fortress. You have to climb the hill behind Hvar town and although the fortress isn't anything to write home about, the views over Hvar Town are great, they're worth the climb alone. Along with the fort St Stephen's Cathedral and St Stephen's Square and Arsenal are all worth a visit.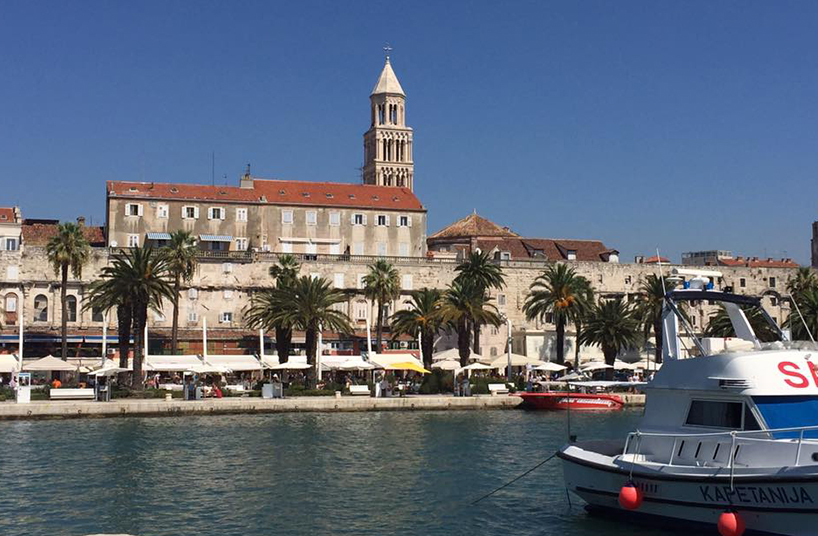 Boat trips
One of the things I absolutely wanted to do was explore the surrounding islands, however, I was adamant that I didn't want to jump on board a tourist boat full of 20 odd people and some crappy tour guide. I'm pleased to say these such trips don't exist in Hvar. All the boat excursions are no more than 8 people on a luxury speed boat, where you choose the islands you want to visit and travel around at your leisure. What's also interesting is that all the booking stalls for the boat tours are all exactly the same price so you don't need to worry about getting a good deal or being ripped off or bartering for the best deal.
We visited Vis which is one of the larger islands nearby and stopped for lunch in Palmazana, which was sensational. Our boat also took us to the Green and Blue Caves, which are both stunning. It's a really enjoyable way to spend a day and what's more when the boats aren't packed they generally pick you up and drop you off from your hotel if you're in the harbour, which is an added bonus. We did a full day from 10am to 6pm and I would highly recommend it.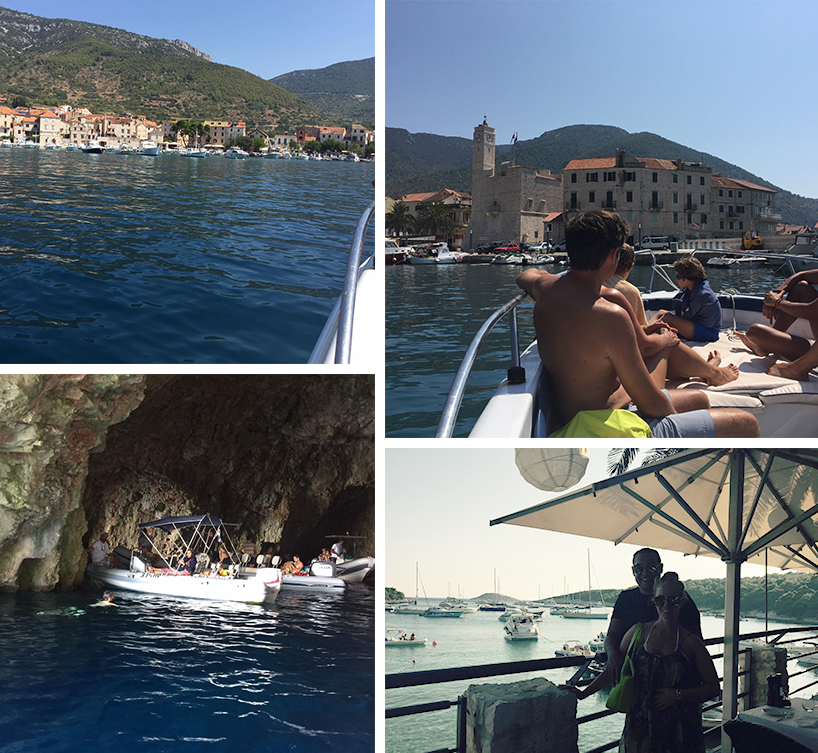 Food, drink and nightlife
In between relaxing and swimming we had time to explore this little town – it's really an amazing place. In amongst all the amazing restaurants there are gorgeous little alleyways to explore, which are best found on an empty stomach so that you can pop in and out of the gorgeous wine bars for some Croatian Sauvignon Blanc and olives. There isn't a specific route to take, you just wander and stumble upon things as you go. In terms of restaurants try Giaxa for traditional Dalmatian food, Huljić or Macondo.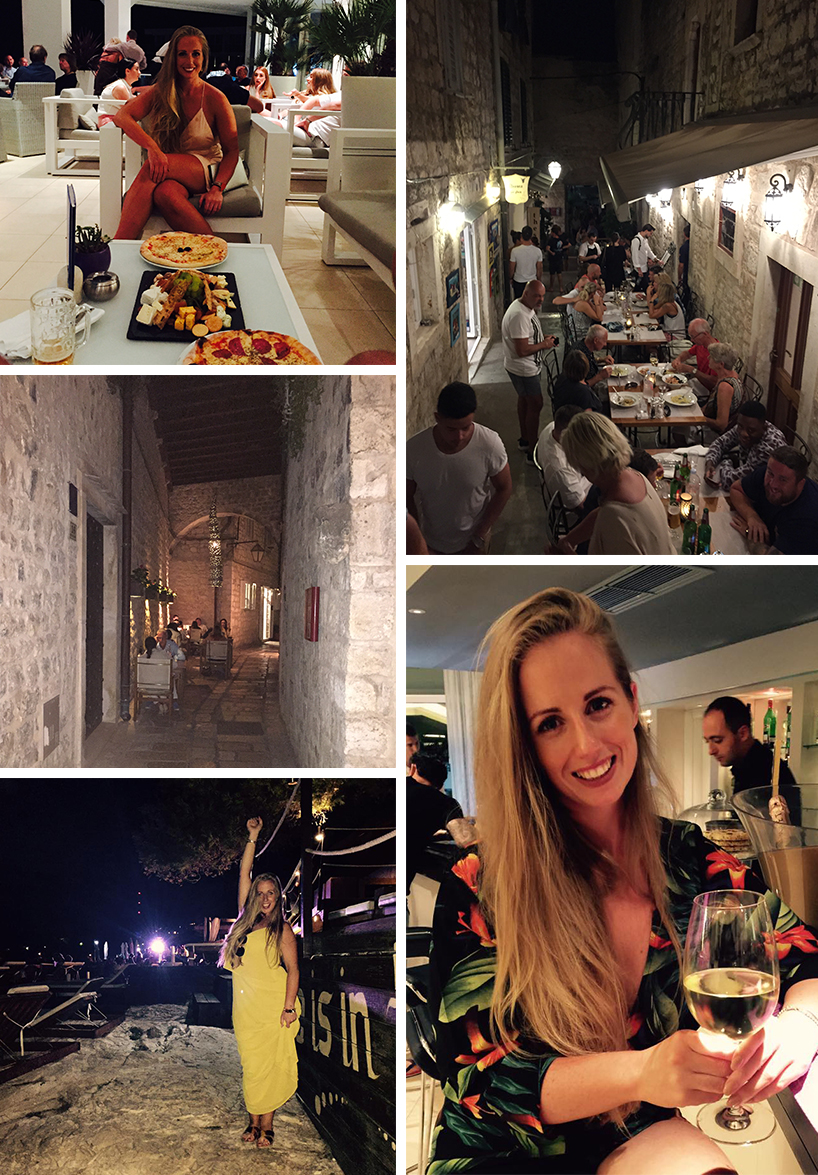 For a small town Hvar has a buzzing nightlife. There's an incredible little bar called Hula Hula, which proved to be the perfect spot to watch the sunset whilst dancing into the night! It's right on the coast and west facing so the sunset view is beautiful. You can buy tables there but it's not really necessary – just pop along in your swimming gear, grab a few beers and enjoy the views and the DJ. It's a totally chilled vibe and I promise you will end up going every night after you've been once! Another evening activity to recommend is Carpe Diem, which you may have heard of before. It's a private party island which is around 15 min boat trip away. You can visit during the day, hiring expensive sun loungers, food and drink, but I'd say the best time go is midnight. Hop on the boat over with other party goers and dance your socks off until 5am!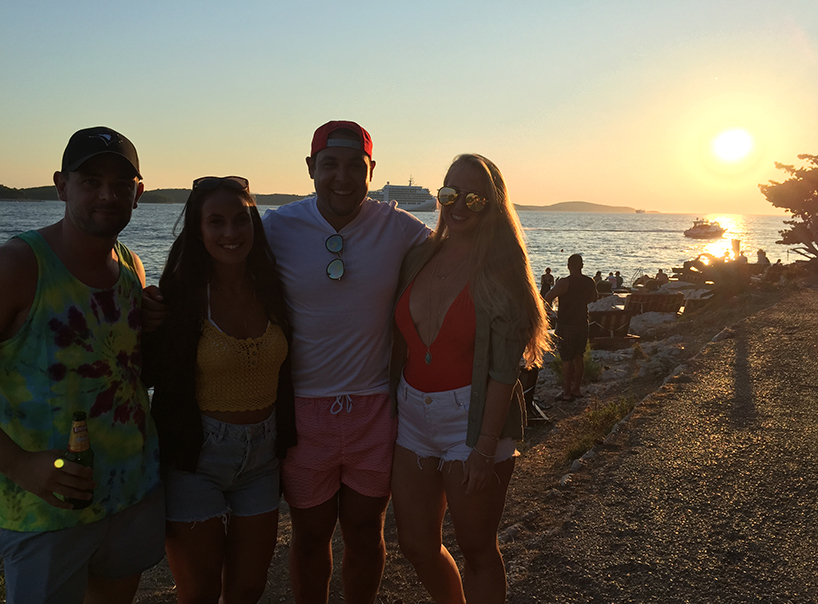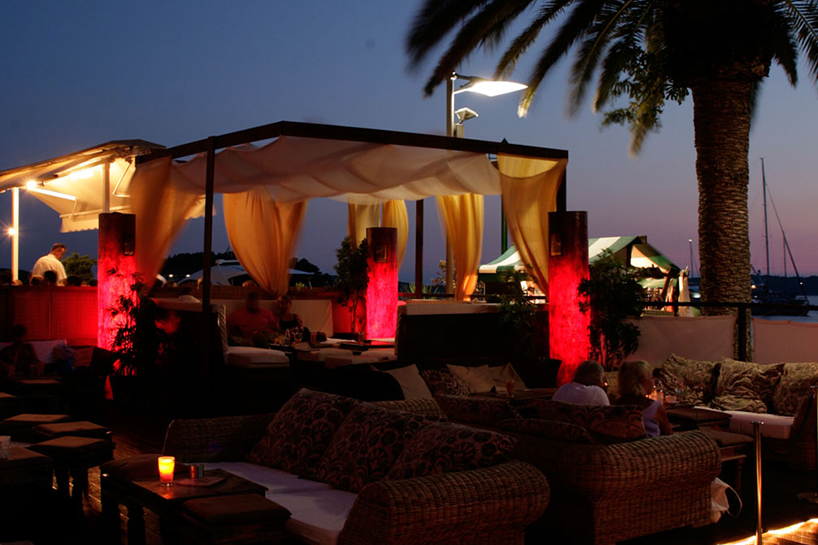 A day of luxury
For that perfect dose of luxury Bonj les Bains has got you covered. With long drapey curtains, blue and white colour scheme and cosy lounge seats – it's not far from paradise. If you're going all out and money's no object you can rent a cabana for £500, which includes a bottle of champagne and a fruit platter – the beds overlook a crystal clear water. The food at Bonj is delicious! They offer just the sort of food that you can nibble whilst lounging around. Tempura prawns, meat and fish carpaccios for hungry lunchers, whilst a variety of salads can be found for a lighter option. Bonj is also an acclaimed wedding venue so book in advance as a dinner reservations are hard to come by with most evenings in peak season taken up with wedding receptions. I recommend spending the day here to relax and soak up the sun in luxury while heading back to the hotel for a quick change and then out into the town for an evening meal.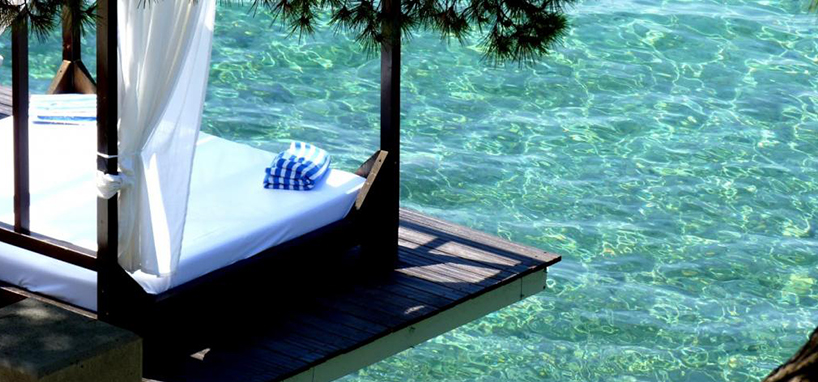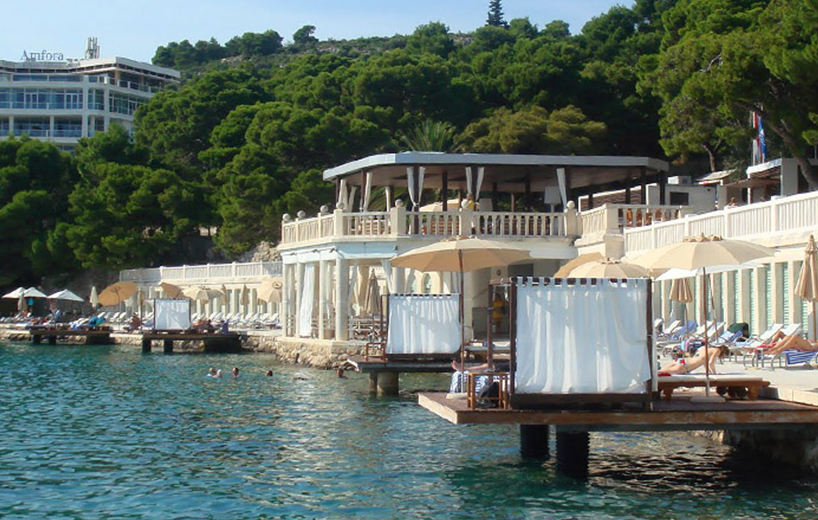 Hvar has it all, but it comes with a price tag. In saying that it is worth every penny! I'll see you back there next summer – best start saving the pennies now!
————
Words by – Vanessa Toby
Want the latest posts, offers and exclusive tickets straight to your inbox? Subscribe to our newsletter and never miss out again.
Images © To Work or Play / Suncani Hvar & Carpe Diem