Brand Mockery: How Brands are Poking Fun at Modern Stereotypes //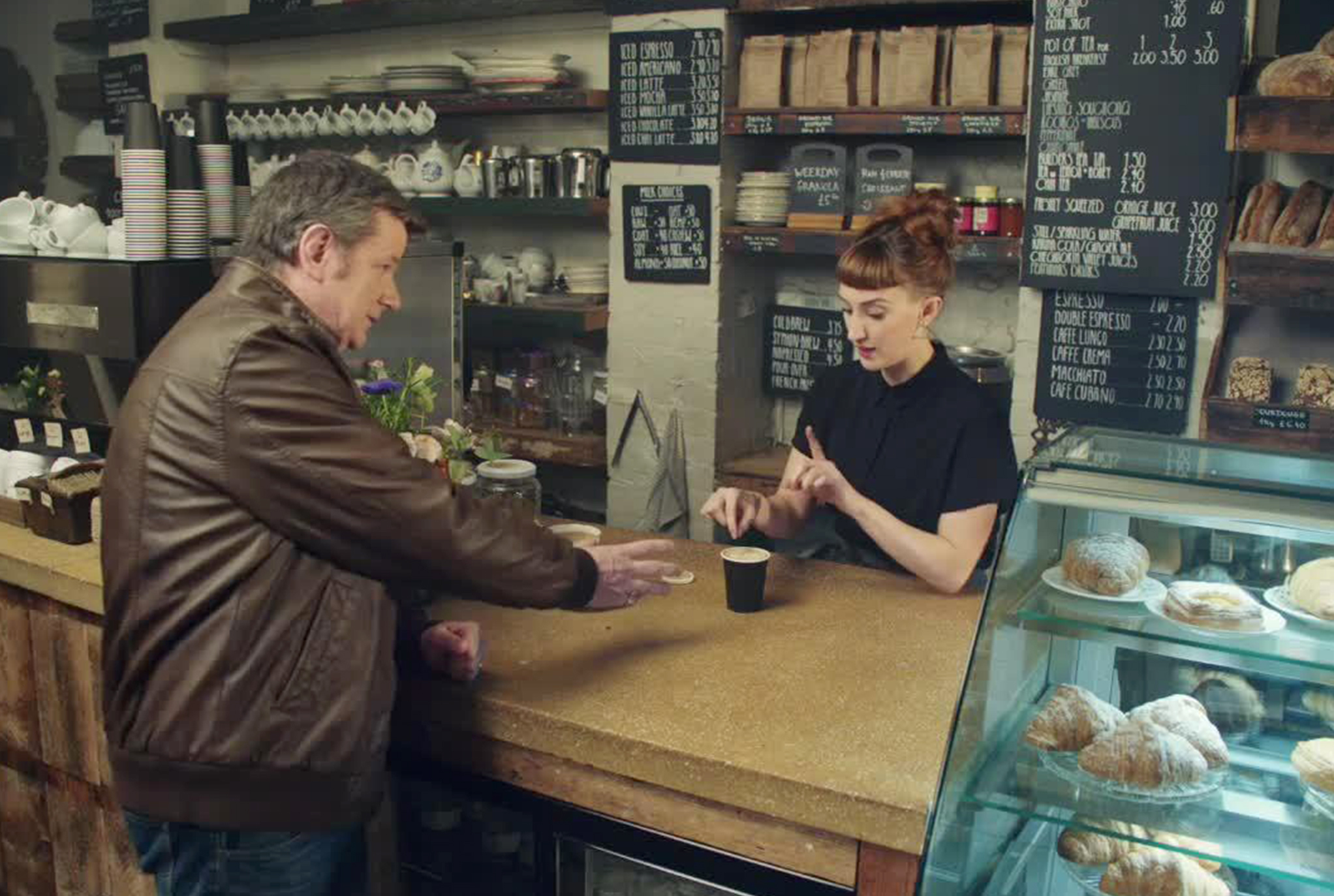 Anti-Hipster campaigns are popular at the moment. Here Nat gives you a few of her favourite ads from recent creative that poke fun at today's culture.
We live in a world dictated by social media stereotypes. The clean eaters, coffee connoisseurs, fitness fanatics, fabulous fashionistas. The Instagram famous socialites who love nothing more than to make you jealous by snapping their perfect days consisting of brunch in a trendy cafe wearing something fashionable from that label you love but can't afford, and hanging out with beautiful people. I must admit I sometimes succumb to the London stereotype, buying lunch that looks better than it tastes because it's from that cafe and will look good with a filter. We are all guilty of going to a coffee shop because it's oozing coolness or going to a cocktail bar because it has a chic interior. And in these situations you almost want the ground to swallow you when the bill arrives. Eeek! It's comforting to know it's not just us.          
Lately there's been a small trend in adland, with a few brands poking fun at stereotypes in a clever way. Here's a few that I feel we can all relate to.
McCafé – McDonald's
The coffee market has got a bit over-complicated, hasn't it? Well McDonald's want to make things a little simpler. Poking fun at the hipster coffee culture in London, Leo Burnett have created a comical spot to advertise the simple and non painful process of ordering a coffee from McDonald's.
Set in London to the tune of "Madness" the ad makes fun of things you are sure to recognise such as miniature cups, extortionate prices, jam jars, table tennis tables instead of coffee tables, strange brewing methods and pretentious WiFi passwords.
The confused customers are seen giving up and going to McCafe where regularity can resume and where they can get a normal cup of coffee and sit at a normal table. Really funny twist on a coffee culture we have just come to accept.  
#Cleaneating Burger – KFC
If you are tired of hearing about the clean eating fad this ad is bound to provide some light relief. The spoof spot, presented by Figgy Poppleton-Rice, starts out as any clean eating video might – Figgy stands in a spotless Scandi looking kitchen providing viewers with a hilarious take on a naughty burger with her low calorie alternative. The clean burger consists of spiralized chicken, raw kale, ice relish and cauliflower as a bun… errr yummm (yuk).
The end of the spot sees KFC's Dirty Louisiana drop into the shot with the voice over explaining "Nothing satisfies like the Dirty Louisiana. It's finger lickin' good".
Building a whole personality around the campaign Figgy has an Instagram account and blog, which are equally hilarious. You're sure to fall in love with Figgy's humour in this campaign – I particular love #FiggyismOfTheDay. Hats off to you KFC, brilliant idea.
In the past brands such as Tesco, Smirnoff and Ikea have hinted towards anti-hipster creative with humorous spots poking fun at society stereotypes, but it seems that recently it's becoming more popular as the trends become more ridiculous. Keep it up creative's of adland, we love a good giggle.
————
Words by – Natalie Jahangiry
Want the latest posts, offers and exclusive tickets straight to your inbox? Subscribe to our newsletter and never miss out again.
Images © Youtube