Protein World Frenzy //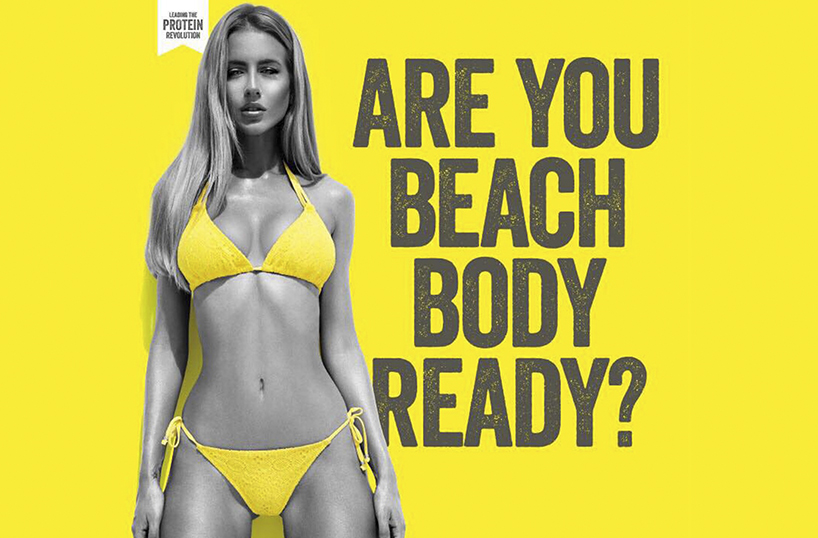 Protein World's latest print ad that has caused recent public outrage. Vanessa discusses:

The recent Protein World print advert which has caused mayhem is confusing me a little. We've all seen it, the girl in the yellow bikini with the words "Are you beach body ready" slapped all over it and we've all seen the hilarious take overs of the ad (here's some links to collected comebacks from Stylist and Buzz Feed). But haven't we seen this all before?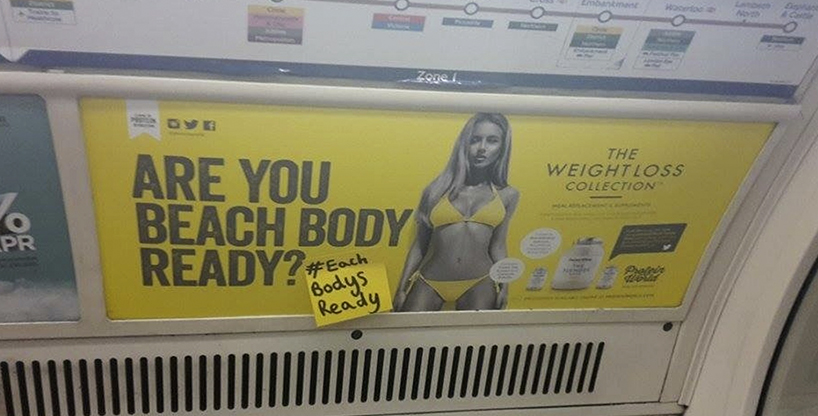 My view on the matter is slightly different to perhaps what most women think. Does the ad offend me? No, not really. Do I feel ashamed of my size 12 body because it doesn't look like that in a yellow bikini (or any colour bikini for that matter)? No. Do I think it's any different to other adverts I've seen promoting weight loss or a healthy body? No, not really. So I'm a little confused as to why it's caused so much controversy. Let's just take a quick look at some other advertising which I think demonstrates the same sentiment: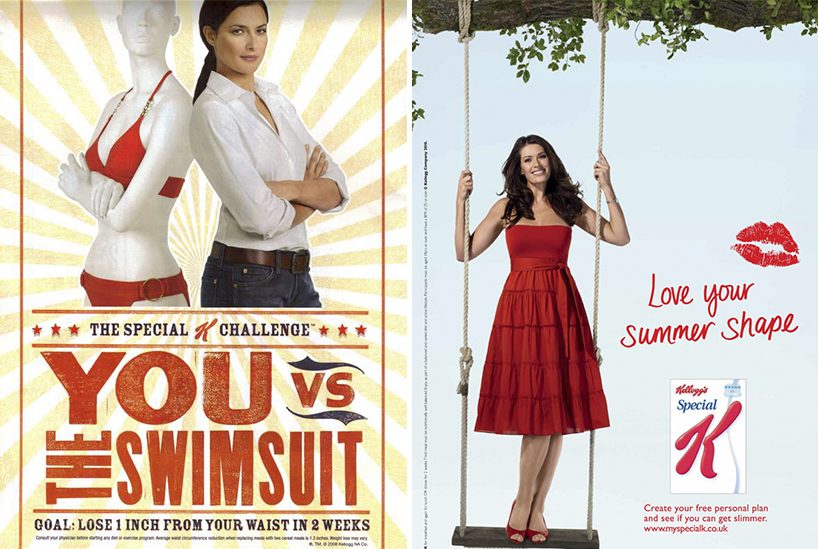 Special K: A brand that we all love and that apparently uses "real" curvy women are implying in this print advert (right) released in 2012 that we all need to lose 1 inch from our waist in 2 weeks to wear a swimsuit. There are two issues here. The first being the whole weight loss thing v swimsuit and the second, which is perhaps of more concern is the the 2 week part – is this promoting a healthy lifestyle, eating cereal for two meals a day for 2 weeks? Nope.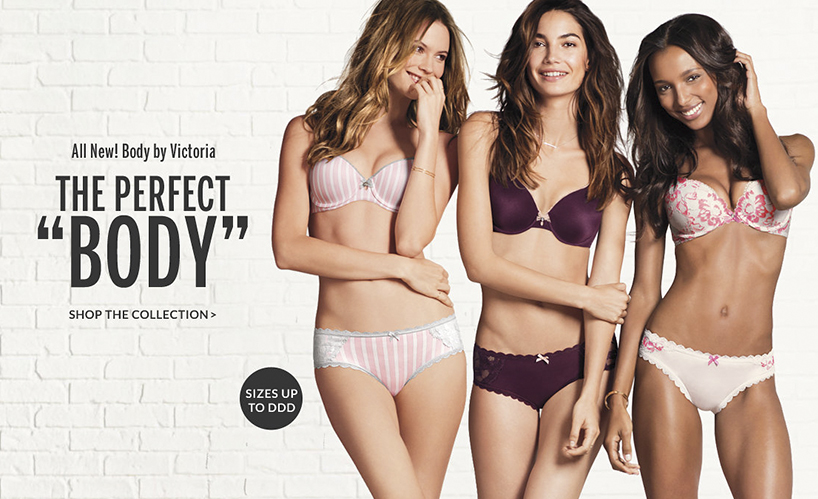 Victoria's Secret: This is saying in black and white you need to have their shape body to have a 'perfect body' and yet we flock to the Victoria's Secret runway shows and allow young girls to be influenced by them – so much so they designed the PINK range to target teenagers.
Type beach body into Google – see what comes up, flick through a Next or M&S magazine and look at the swimwear section – the message is loud and clear and has been for a long long time. I'm most certainly not saying it's right I'm just saying this isn't anything new or groundbreaking.
What is clear to me from the Protein Word uproar are a few things: 1. The Twitter responses have been outrageous – at first I thought it may be a bit of a PR stunt and then they kept going and going, insulting people, insinuating that people must be fat and jealous to care so much about the ad and the tweets and comments from the CEO, Arjun Seth, would seriously make me reconsider any relationship with the brand what-so-ever.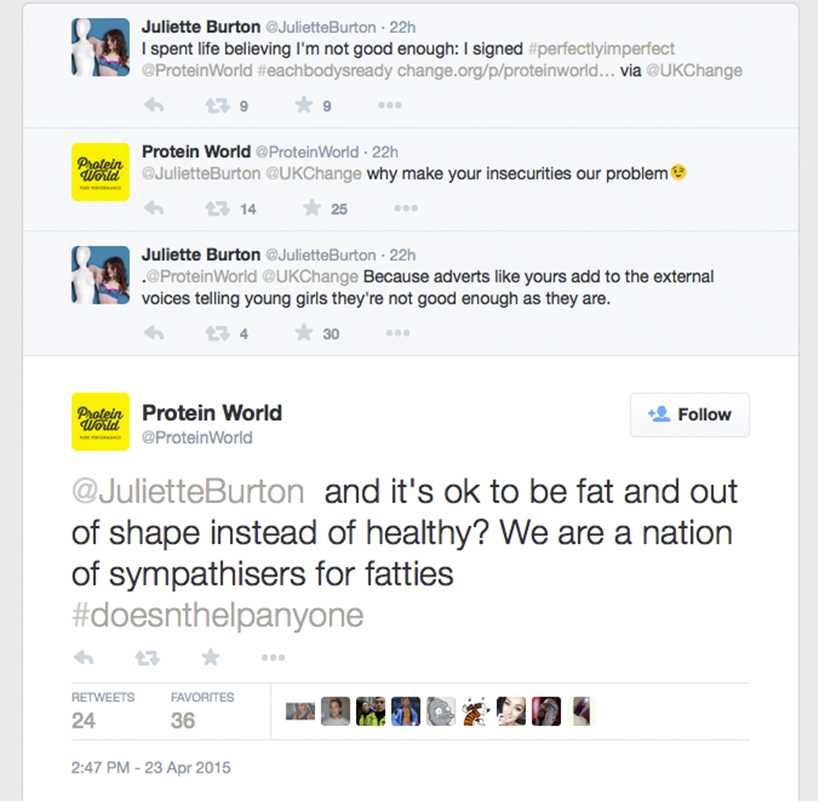 2. The whole essence of Protein World is a short, sharp summary of what a lot of young women aspire to today and that is the part I find most disturbing. Protein World doesn't just sell protein shakes, they sell a range or supplements including a "fat melt" tablet – these can all be brought online without so much as a warning sign on how to use, a question on how old you are or even an attempt to understand their consumer in terms of their dietary needs – this worries me more than anything.
3. Protein World are actually moving into the next wave of advertising. 20th Century brands have to be all things to all people and Protein World knows it's audience and they're sticking to it, whether that means getting the odd thousand hate tweets or not, they are still generating ferocious brand loyalty from their fans.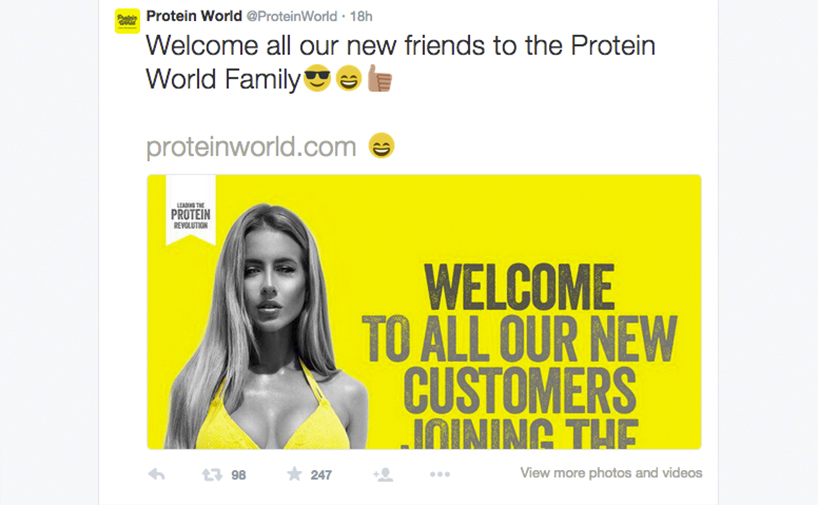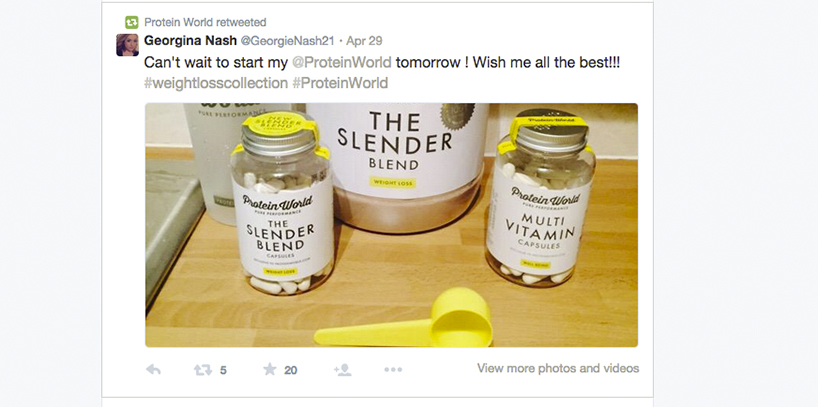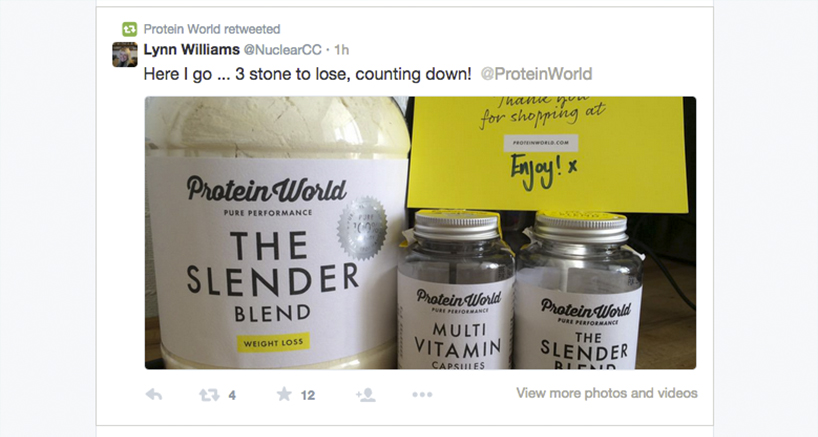 4. The world of advertising works best when reacting to other brands. Here's a few of we picked up on: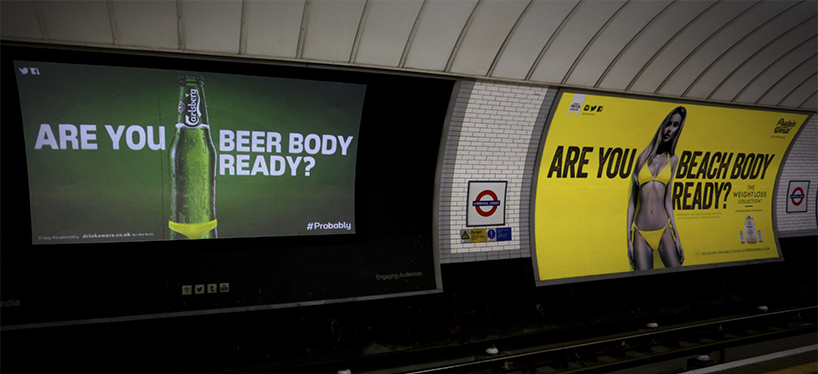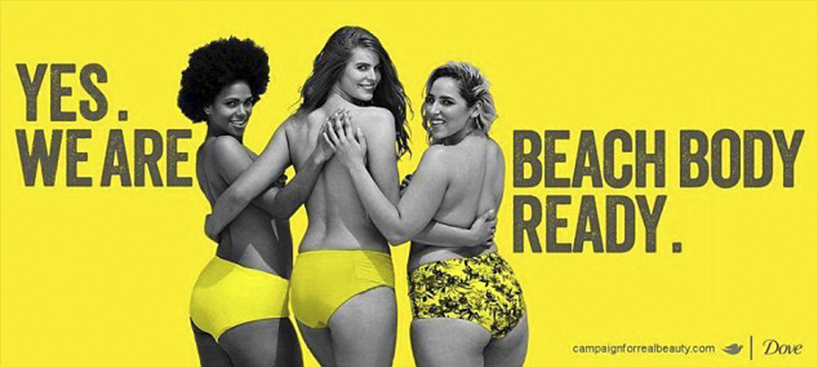 What do you think about the ad? Answers on a postcard (or an email: hello@toworkorplay.com).
Words by – Vanessa Toby
[Images courtesy of Twitter, Special K & Victoria Secret]