She Rules – Netflix //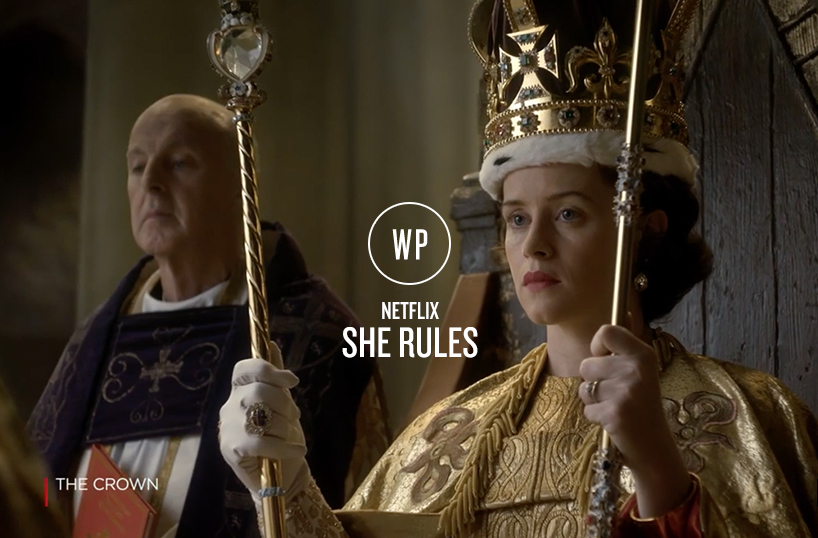 A few weeks ago Netflix released their latest ad, recognising powerful women in some of the world's most popular shows.
Who really stole the show at the 2016 Emmy Awards? Was it Game of Thrones, Veep or The People v OJ Simpson… or was it this ad from acclaimed streaming platform Netflix?
In a month that saw some pretty influential feminist campaigns, Netflix released their dominant  spot which champions a multitude of women who star in their most popular shows.
Aptly released in the ad break of the Emmys the ad aimed to showcase strong women, something that some may say the Emmys themselves choose to ignore. Actresses from shows such as The Crown, Orange Is the New Black, Stranger Things and Gilmore Girls are shot into the limelight while Emmy-nominated Robin Wright (House of Cards) delivers a pretty powerful narration to accompany footage from each of the shows.
The spot, which made waves on Twitter when it ran during the awards show ceremony, quite noticeably left an impression with the hashtag #SheRules trending while the ceremony took place – it even overtook talk of the awards themselves!    
The ad is by no means perfect, but Netflix's attempts to highlight the issue of equal rights and diversity within the industry has to be praised. "Here's to the women who rule our screens".
————
Words by – Natalie Jahangiry
Images © Youtube