State of London //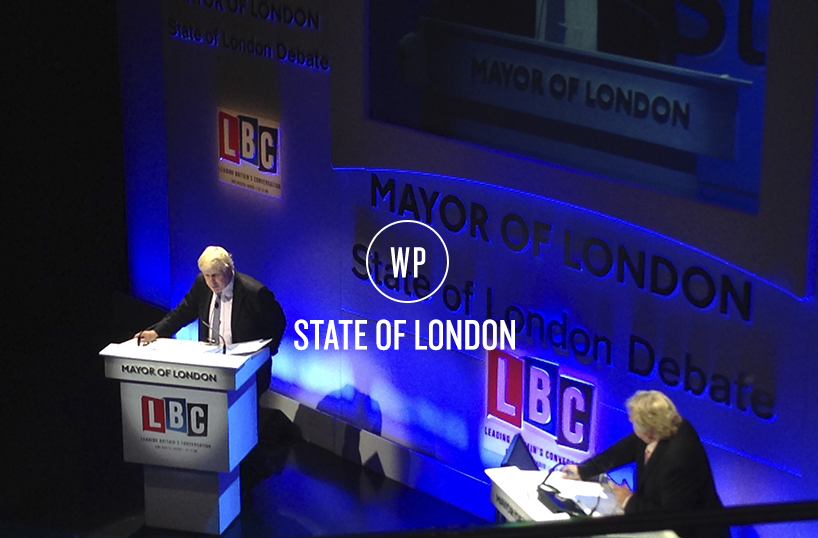 We attended the State of London debate to watch the Mayor of London be put on the spot by the public.
Event hosted by Nick Ferrari, televised on lbc.co.uk and on the radio.
Less than a week after Boris' recent taxi scandal in the news, we were handed a leaflet in the queue for The State of London debate on supporting black cabs. As an avid Uber user, I was looking forward to this coming up as a question to hear what Mayor of London, Boris Johnson's views.
Questions from the audience, at the Indigo from the O2, as well as those following the debate on Twitter were varied, open and without caution. Some demanded the expected answers of an MP; aversion, distraction, a focus on the facts of the positive and the crowd pleasing talk.
While questions about the best airport for a new runway (BJ Heathrow? No way, Stansted) and cyclists on pavements (offenders to have their bikes confiscated), housing dominated the conversation.
Debates on how many affordable homes Boris has commissioned during his term (it is 94,000, not 53,000, but partly thanks to funding from Ken Livingstone) and whether to build on the green belt vs the brown belt had the mayor stuttering for answers. While he remarked on the advantage to council housing in sought after areas leading to a reduction of inequalities in boroughs, questions from those in areas such as Tower Hamlets seemed to disagree with the balance of wealth.
The Mayor was also asked about the housing bubble that help to buy schemes have caused, and the lack of a second market for houses on shared ownership. His responses still avoided directly answering the question, instead focusing on the positives of what he has achieved, so many questions are still left unanswered.
In other topics, London has recently become the tech capital of the world, and Boris expressed his thoughts on funding for start ups, saying we have a different approach to risk to our American friends in that borrowing money is more difficult, but VC are our strong suit.
I did finally hear an answer to whether companies such as Uber should be regulated or pushed out. While Boris is unhappy with American companies coming in to disrupt the economy, regulations can easily be overruled by any of the minicab companies, and so isn't the answer. Despite many members of the audience being in favour of black cabs over minicabs, Boris pointed out the large number of them who had used them before. Despite the charm of black cabs, if London is to keep its lead it should encourage competition, not allow a monopoly of the market (as black cabs previously held) and not hold on to traditions for the sake of tradition.
Words by – Firuze French