The monthly roundup – April 2015 //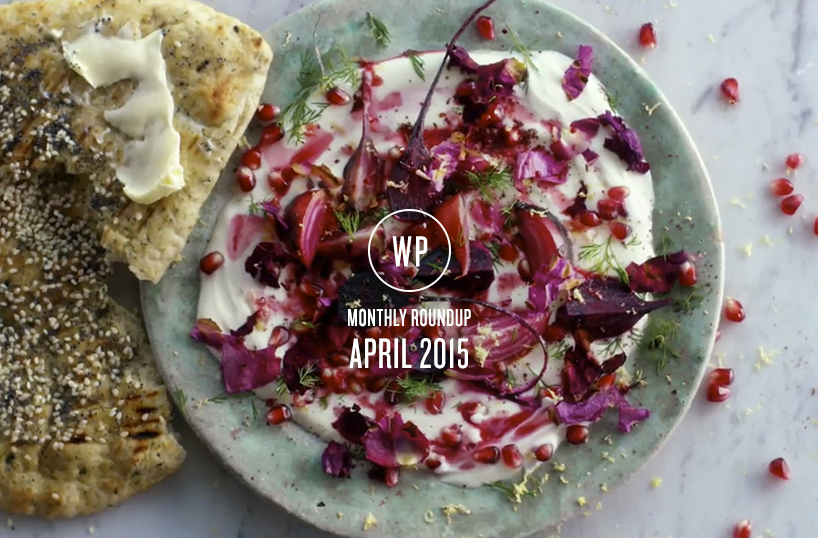 Because… bank holiday awaits
The month at a glance:
With the sunshine in April came a flurry of great campaigns. In this month's roundup we look at more food porn from Lurpak, Sylvester Stallone selling bread for Warburtons, our inner workout thoughts revealed through Nike and Sol Campbell changing race to encourage voters. As well as the new campaign from Airbnb, we discuss the D&AD pencil winners, Pepsi's drone football, Buxton water changing tube stations, a stunning site from Australian Cancer Research Foundation. Green & Blacks showed us a love of food through the lens of colour and we look at an ad created for a generation of jobless youths. Everything you want and more, all in this month's roundup of the news.
Freestyling with Lurpak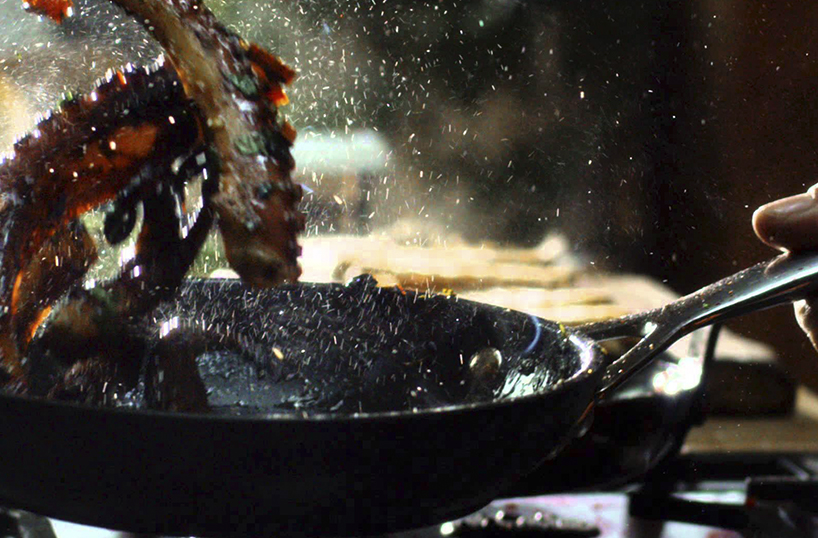 "Ladies and gentlemen, today we're going to try something a little different. We're going freestyle". We love you Lurpak, and we also love you W+K as you always bring us a delightful treat for the eyes (and by the looks of it our tummies) with a string of endless ad's that capture food porn at the highest level. This time, we are invited into a number of cook's homes as they go "Freestyle" in the kitchen in celebration of Lurpak spreadable. Accompanied by a jazz soundtrack, the ad gives us a pace that seems somewhat inspired by the Oscar winning film Whiplash (maybe the creative team had watched it just before concepting). Have a look at the high-temp ad here.
Action hero Sylvester Stallone… sells bread?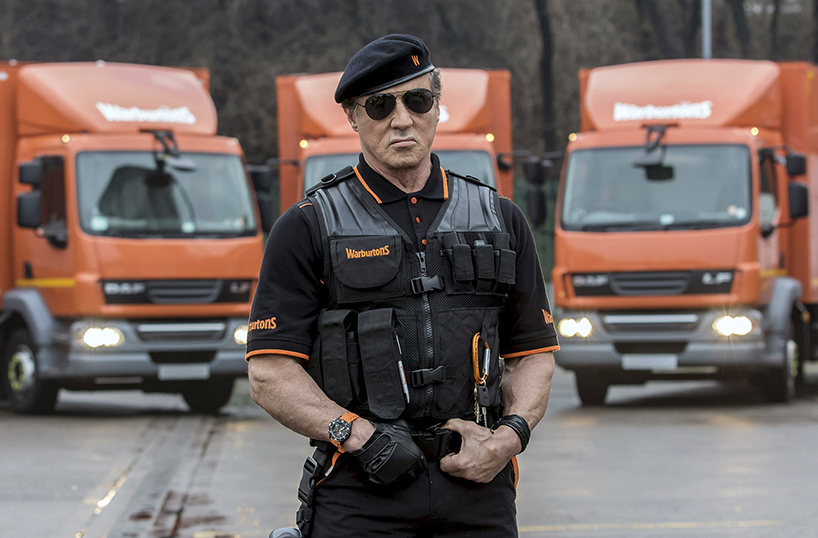 WCRS have taken a legendary film and we guess a legendary loaf of bread(?!) and created something brilliant. Hollywood hot shot Sylvester Stallone has formed an unlikely pairing with Warburtons' to bring us a Rocky-esque action filled ad on his mission to deliver fresh daily bread to the masses. Created by WCRS, the witty and cleverly written ad sees the film star pitch his idea for a movie called The Deliverers to Warburtons' which in turn is acted out with a major steer towards the Rocky films using Eye of the Tiger song and displaying scenes reminiscent of his popular movies. Sounds a bit crazy doesn't it? We were a bit thrown off at first, but it's actually rather brilliant. Remember it ain't over, until it's over. Have a look for yourself here.
Nike display our inner workout thoughts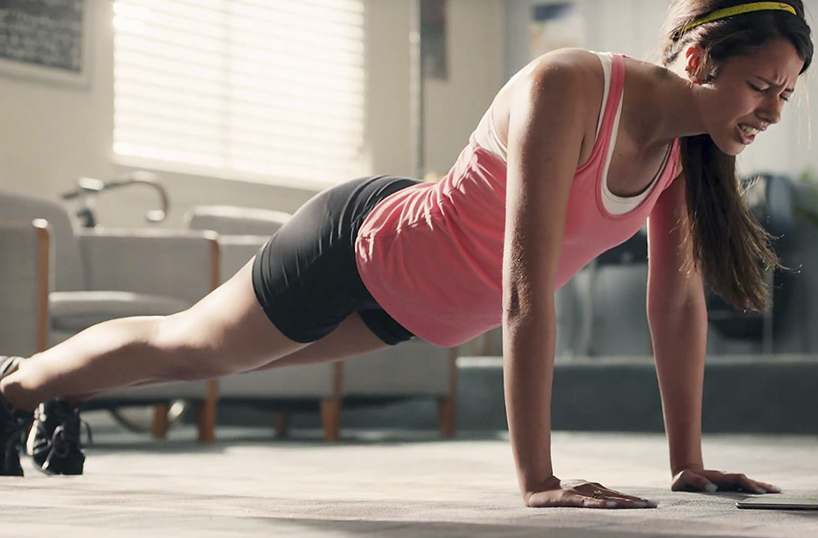 A new campaign from Nike Women dropped this month showing the judgemental side of working out. The spot, created by the W+K Portland reveals the very honest thoughts of a group of women and aims to encourage lady folk to get over their insecurities which stop them keeping fit (we all do it and we all have them). The campaign kind of reminds us of Sport England's 'This Girl Can' (which we covered in Januarys roundup here), but it's great to see more real scenarios being shown, which are relatable. The sports company have called on women to get over their 'gym-timidation' and share their exercise achievements on social sites using the hashtag #BetterForIt. See the ad here.
Celebs change race for politics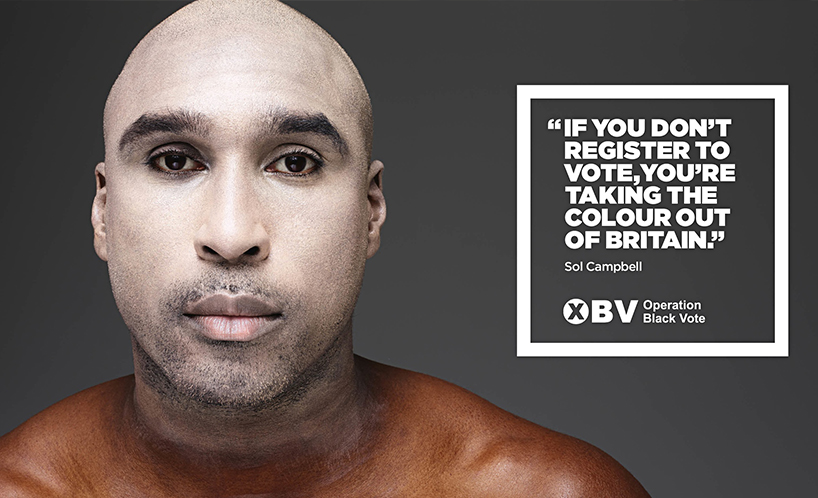 We don't want to talk politics, it's not our bag, but we are aware there's an election just around the corner and therefore have chosen a campaign that stood out to us. Sol Campbell, the former Spurs and Arsenal player fronted this campaign by Operation Black Vote, alongside actor David Harewood, rapper Tinie Tempah and Paralympic athlete Ade Adepitan to encourage black voters. All four stars appear with half of their faces painted white to represent the colour being lost from Britain. The strapline reads "If you don't register to vote, you're taking the colour out of Britain" and urged black and Asian people to use their votes on May 7th as previous elections have shown that under 51% of non-white voters have taken part in the election. Quite a striking concept from Saatchi & Saatchi London. Read more about the campaign here.
D&AD Winners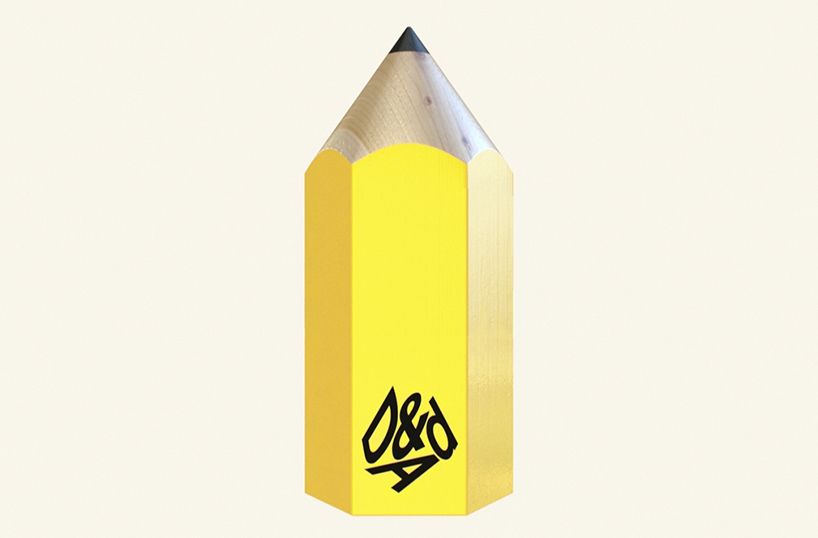 April… the month of the well acclaimed and highly sought after D&AD pencil's for professionals. Over the course of five days, D&AD Judges decided which work was worthy of awards. The highly anticipated winners included:
BBH London for its press work for Unilever
W+K Portland for Old Spice's Momsong radio ad
Google for its Google Science Fair 2014
Droga5 Heineken Newcastle Brown Ale Superbowl hijack
PHD Media and Warner Bros for The Lego Movie Ad Break
W+K also picked up a pencil for their brilliant work on Honda's campaign titled "The Other Side". View pencil winners here, however, what pencil colours (Wood, Graphite or Yellow) given will be revealed at the ceremony on 21st May.
Never a stranger with Airbnb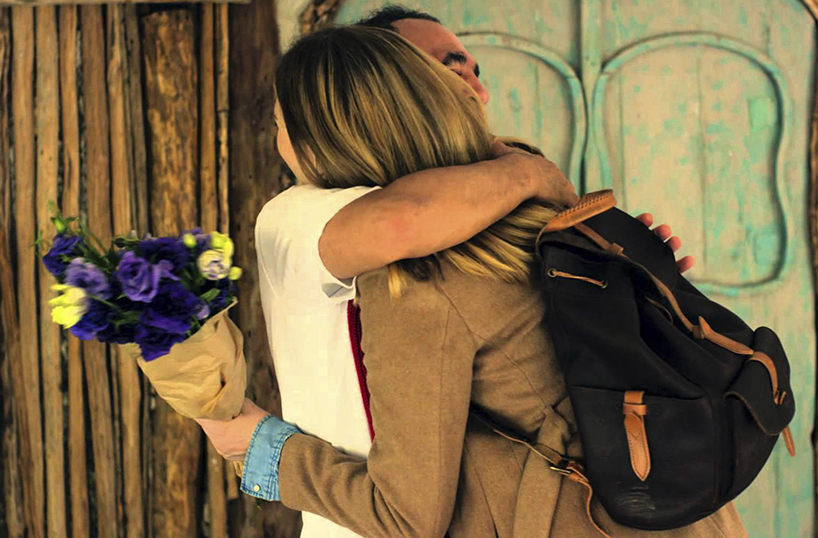 Last year, Airbnb brought us a rather wonderful campaign (which we covered in the Nov roundup here) and they have returned to our telly boxes with a new ad touching upon the initial weirdness of staying in a random person's home. The campaign, created by TBWA/Chiat/Day, has narrator Ellie at the heart of the idea, who in a letter to her Airbnb hosts, maps out her emotional journey starting by covering her friends' concerns about staying with strangers to the delight she has experienced while travelling across the globe to embrace local life, where she felt it was so inviting it was 'like home'. View the spot here.
Pepsi create and interactive football arena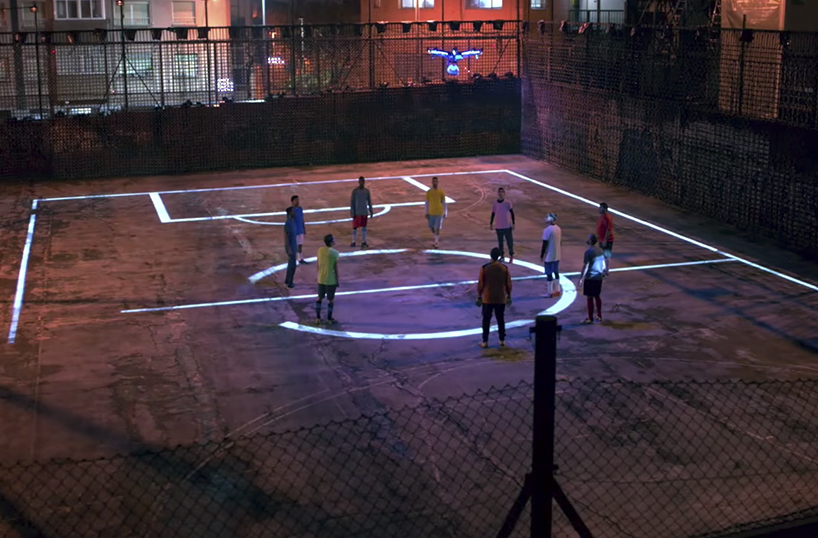 Giant drink brand Pepsi Max released their latest campaign earlier this week by surprising a group of footy players in Barcelona and transforming the pitch they are playing on into an interactive area, fully equipped with drone refs. No we aren't pulling your leg! The ad sees drones and advanced projections take over a standard football area in between a housing estate, to create a spectacular light display for all involved (and for us wee viewers). The spot runs on a similar note to previous ads where 'Drone Football' has been used in a similar fashion. None the less, we like the end result and wish we were there to see it. Check out the ad here.
Buxton Water change tube stations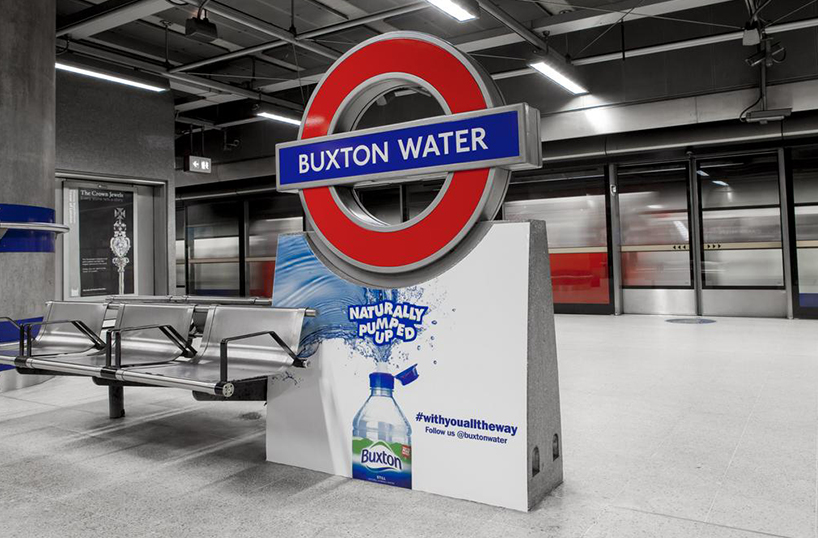 You may have seen us talking about Jo running the marathon on Sunday (yes… that was us screaming on the side lines), but one thing we noticed among the crowds of supporters, was the fact Canada water station had changed its name for one day and one day only, to "Buxton Water Station". The sponsorship deal between TFL and Buxton Water was the first of its kind and saw branded artwork and the hashtag #withyoualltheway support the stations name change while encouraging the runners and supporters on the big day.
Green & Blacks new campaign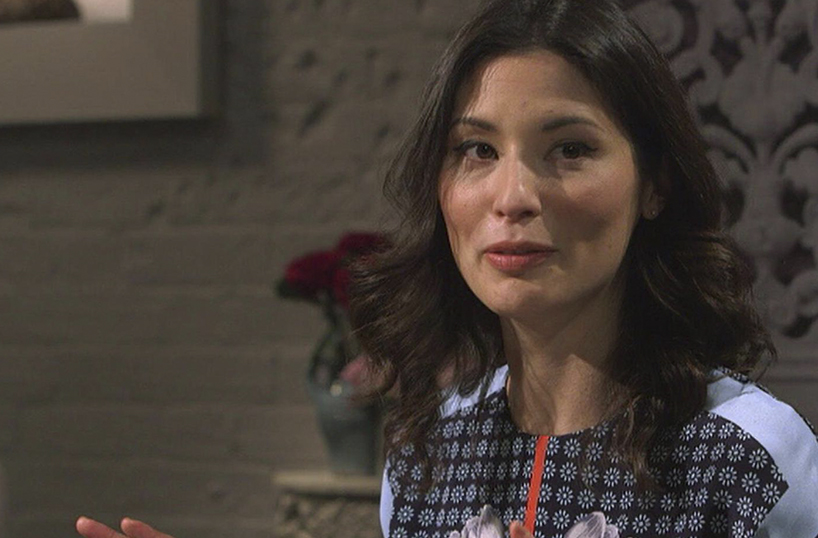 This month, chocolate giant Green & Black's revealed its first campaign for their organic range. The work, created by Mother London, hit the screens with a £2million bang in a bid to promote its new range of chocolate bars 'Thins' with its biggest campaign to date. The ad itself shows celeb chefs and foodies Michel Roux Jr, Emilia Fox, Tom Kitchin and the Hemsley sisters sharing a table to discuss talk about their "love of food through the lens of colour". This is a great idea and almost feels like a cookery show, but we're not sure about the cheesy music that accompanies the short tv ad's themselves (view here). However, this backing track doesn't appear in the full footage videos which are much more appealing. The campaign itself includes print and out of home (watch out for the Green & Black's branded van whizzing round town) with a year-long social, PR and event sponsorship are aimed to support and run alongside the ad's itself. View the full spot here.
An ad for a jobless generation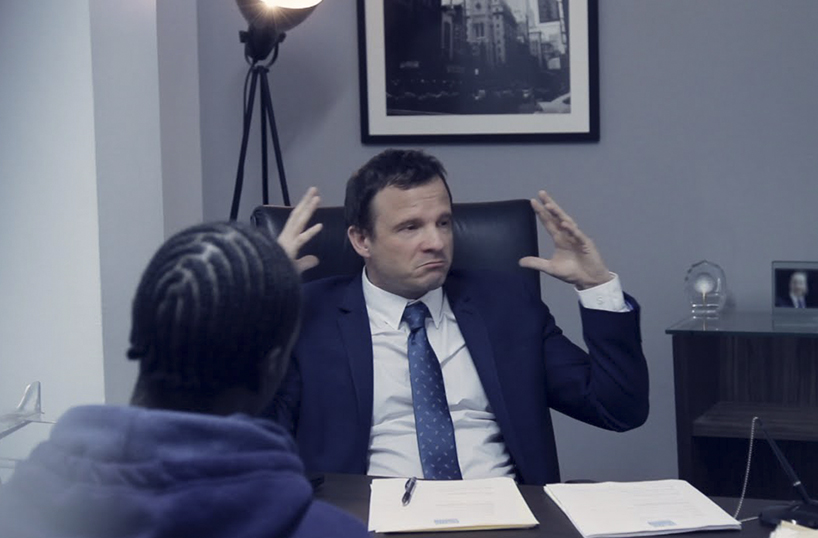 We spotted this campaign recently and it really caught our eye. There's no product to sell or promotion, it simply seeks to correct a misunderstood belief that young adults don't want to work. Publicis London teamed up with youth employment agency Circle, to highlight the negative stereotypes our younger generation face day-to-day. Contrary to popular belief, a lot of young people want to work and this is demonstrated through secret footage of candidates being interviewed by a fake advisor offering some rather unusual alternative methods to get by. Have a look for yourself here.
And last but not least… Your face can help end cancer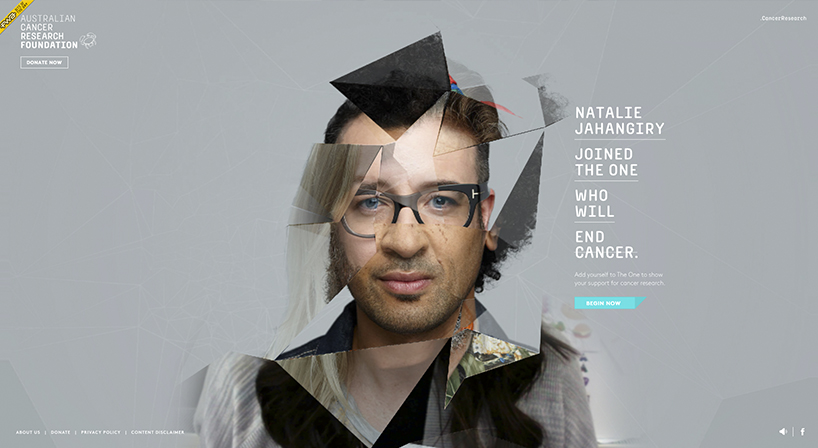 A cancer research campaign overseas from the Australian Cancer Research Foundation and is based around an experiential website and social presence. The site itself asks the user to participate in the live and evolving face of 'The One Who Will End Cancer'. By uploading your face and sharing a personal message, your video will then display fragments of your face and other faces from around the world, who are taking part in the project as it's happening. Nat tried this and her video came out like this. View the rather beautiful and somewhat mesmerising site here.
Over and out. So long April.
If you think we've missed anything world-changing that should be covered, let us know and we'll put it in the next round-up! Email: hello@toworkorplay.com
[Images courtesy of Buxton water Twitter, Obv.org, Cancerresearch.com & Youtube]