The Monthly Roundup – April 2016 //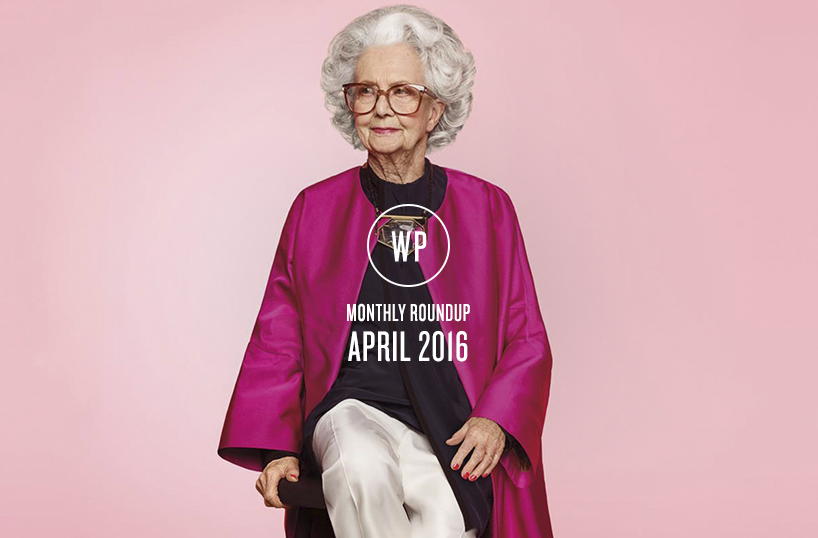 Bringing you our selection of the biggest and baddest adland breaking news from the past month.
Because… we can.
April at a glance:
We look back on the best campaigns in April with a celebration of Vogue's 100th birthday, an epic dance off for Money Supermarket, a creative concept for The Times Rich List and a true display of a morning routine from Organic Valley. We also review the new Sky broadband ad starring a few familiar X-men heroes, talk politics with two campaigns that have caught our eye and say goodbye to another music legend with an artistic portrayal of his ever changing style.
Vogue at 100
In celebration of Vogue's 100th birthday, Harvey Nicks launched a campaign to change history. Bo Gilbert, the first 100 year old model to appear in the mag, stars at the forefront of this campaign and we love it. The exclusive film shows behind-the-scenes footage of Bo's photoshoot for the commemorative June 2016 issue. Bravo Bo, we hope to see more of you in the future!
Epic dance off
April saw people go CRAZY for the release of Money Supermarkets new spot. The ad, which debuted in the first ad break of Britain's Got Talent, sees three familiar faces compete in a dance off to top all dance off's. In the ad, we see hot pant enthusiast Dave the businessman (star of "epic strut), pole dancing queen Colin the builder (star of "epic builder") and Men in Black wannabe Gary the bodyguard (star from "epic wolf") face off in an underground car park in a contest to be crowned Money Supermarket's dancing queen. Each compete for the limelight with their own signature moves in the 120-second spot. Viewers were then invited to the brand's website to choose their favourite dancer.
The "epic strut" advert, created by Mother London, has gained millions of views on YouTube and was even used by The Sun to praise George Osborne which saw the business grow by 38 per cent! Wowsers.
Fortunes told
This year, The Times released a lovely piece of creative for the 2016 Rich List using tarot cards. Teaser ads, created by CHI&Partners, were printed in the paper on 14th April and the full campaign began running in print and on posters from 17th, supported by online and social media activity. The campaign uses 19th-century tarot-card imagery to tell the stories of how some of the country's richest people made their fortunes and how they will most likely be remembered. Lovely stuff.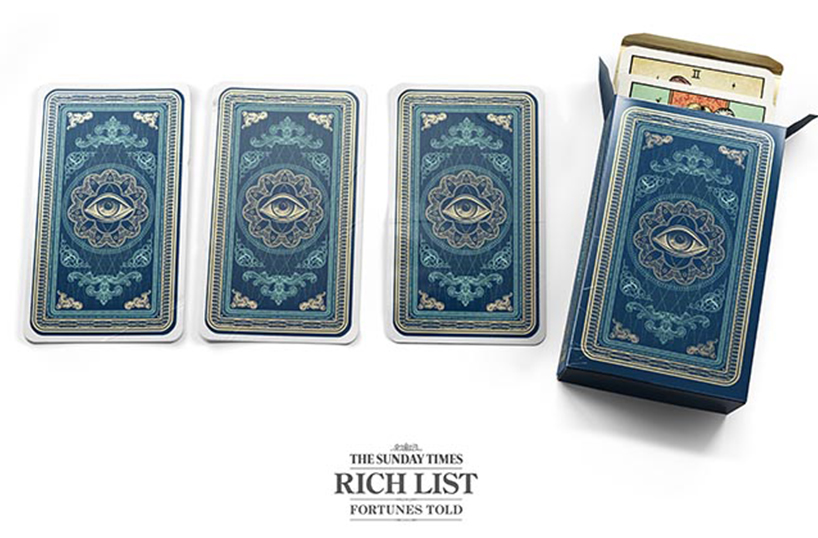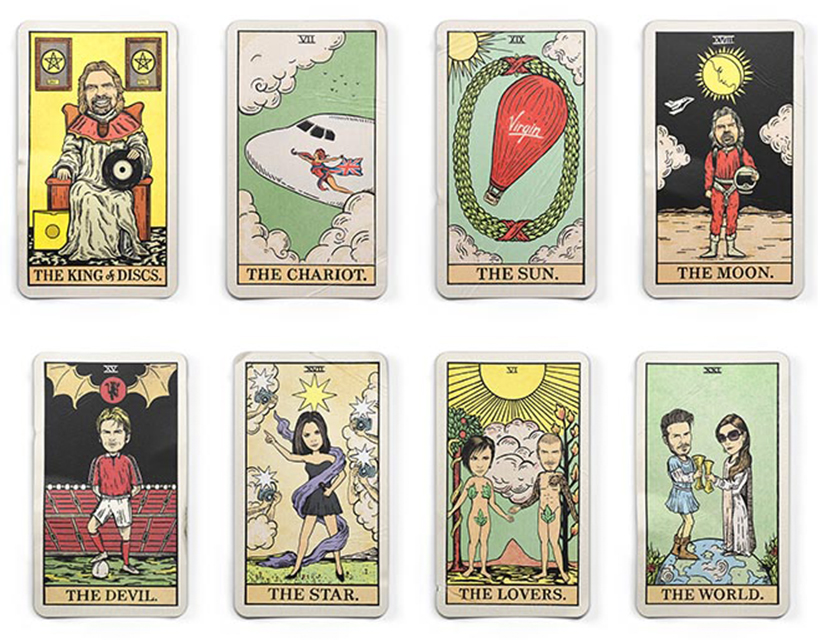 The morning routine
Ladies who appear in health food ad's often seem to live in a squeaky clean alternative universe where you spend an hour doing yoga each morning then casually lounge around your immaculate house before going to work. But, a new spot from protein shake maker Organic Valley is a welcome reminder that this is not how things work in normal life. 
Delving deeper into a more realistic portrayal of the everyday routine, the ad shows tired ladies with blurry eyes, using dry shampoo and collecting toys at the crack of dawn before rushing to work. An amusing spot which is a refreshing change to the creative we normally see in the health food category.
Children's politics
The Green Party released a spot last month that gave us all the giggles. The concept was dreamt up by an ex colleague and her partner (no bias I promise) over at Creature London. The ad asks if we are tired of playground politics and pits children (playing politicians) against each other to create an ad which aims to represent the current political state of Britain while demonstrating how Greens do politics differently. In a step away from the usual party political broadcasts (which, let's face it, are normally quite dry and boring), the spot shows the childish manor of the mainstream parties and how "silly" politics has become. Each child represents a big name politician, maybe our favourite being floppy haired Boris who wheels away on his bicycle at the beginning of the film.
Party political broadcasts are hard to make interesting and it's rare that one receives universal praise, but this funny outlook on the current situation has cracked it. It's definitely one of the best political ads we have seen so far. Great work all round (and we love the hashtag #GrownUpPolitics).
X-Men for broadband
What would make you sign up to a broadband service more than superhero's telling you to do so. Sky have teamed up with 20th Century Fox for a second time to create a new campaign featuring the stars of the upcoming X-Men Apocalypse film. The ad, created by WCRS, see's Quicksilver doing his best to impress a lady who is trying to stream a movie on her laptop, but not having much luck as her broadband is constantly buffering – we hate that! After a quick scan of the room Quicksilver realises that everyone else in the room is online also, so he uses his powers to zoom around, turning off the other devices allowing his lady friend to watch her film without interruption. The special effects are pretty brilliant and it's a clever idea to bring in X-Men characters, especially Quicksilver (whose power is the ability to move at super speed) to promote a faster streaming service.
#WEcount
Voting season is well and truly upon us and a flurry of clever political campaigns are swamping our newsfeeds, pressurising us to select what's right. We've already talked about The Green Party's campaign and here's another one that caught our eye. The witty campaign from Cheil pledges to give one of our votes to the Women's Equality Party by using sponsors such as Sandi Toksvig (party co-founder), Lily Allen and Hugh Quarshie.
And finally… The world says goodbye to another music legend
April saw another worldwide icon pass away. Prince was a hugely influential musician and we were truly sad to hear of his death. Of course, the internet had a lot to say around the time he died and several creative tributes were made, but we loved this one in particular which shows the true master of reinvention through an artistic display of his hairstyles from 1978 – 2013.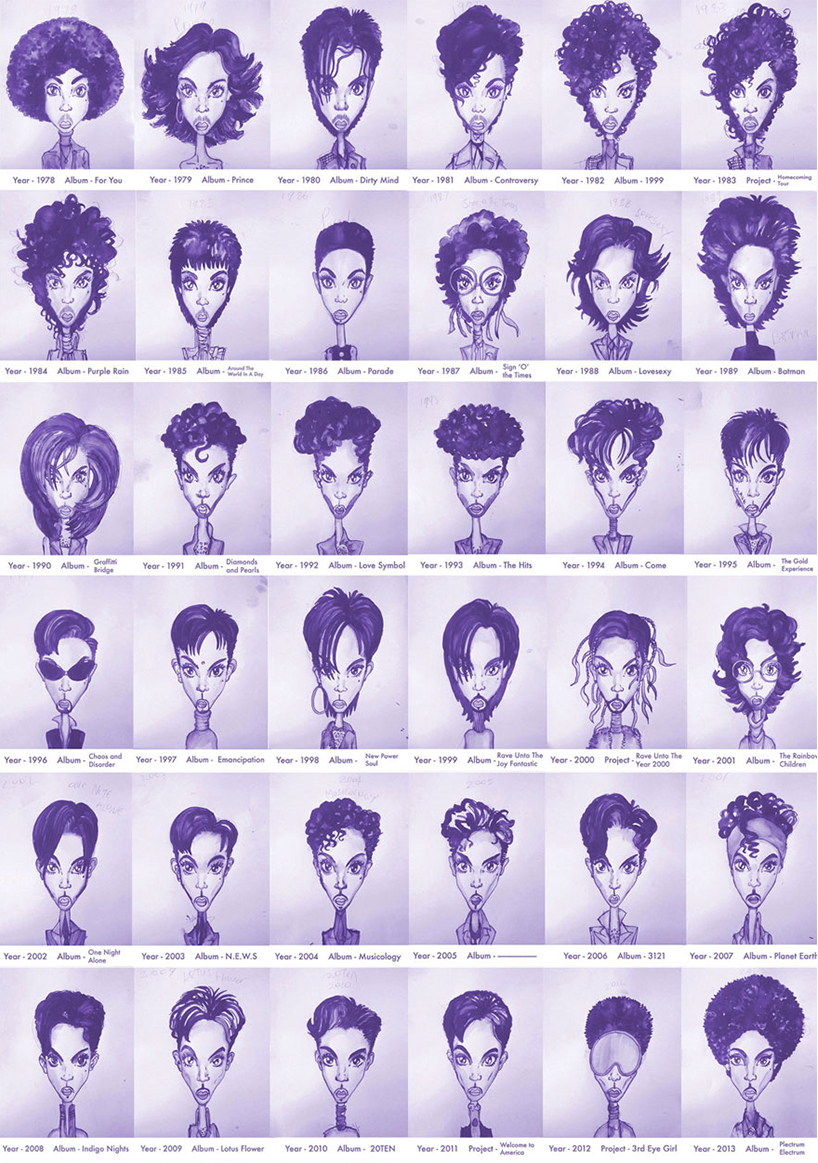 Happy bank holiday!
If you think we've missed anything world-changing that should be covered, let us know and we'll put it in the next round-up! Email: hello@toworkorplay.com
[Image courtesy of YouTube, The Inspiration Room & Bored Panda]