The Monthly Roundup – July 2015 //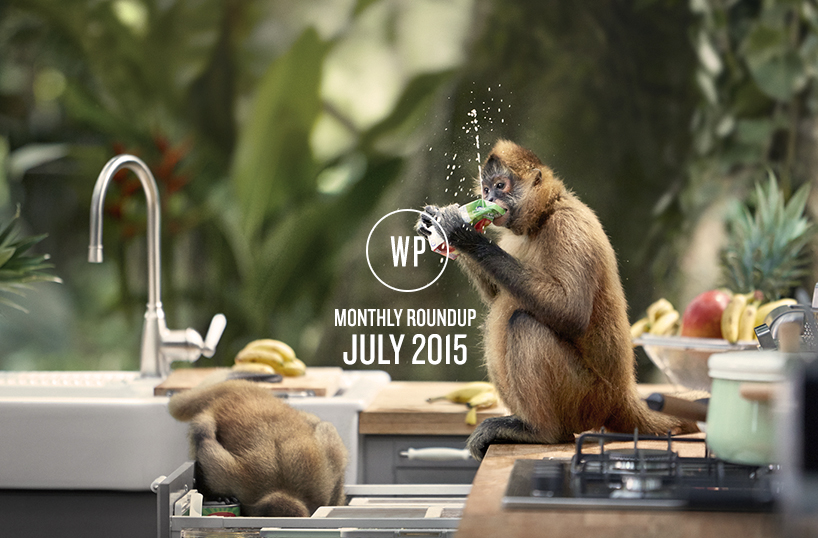 Because… it's Friday and you're worth it
The month at a glance:
July may have brought mixed weather, but we had an array of marvellous campaigns to brighten our days. In this month's rather long roundup (sorry, there were too many great ideas to showcase) we look at a kitchen in a jungle from IKEA, Nike's new quirky spot, celebs taking the mick out of themselves for Lotto and a brilliant idea from DLKW Lowe. We also have Sure's reaction to the last tube strike, a magazine created with HIV positive blood, how to get 'legal freebies' in Harvey Nicks and Airbnb's new campaign on mankind. We have a look at FIFA's new video game, which features female teams, Apple's latest payment scheme, how to start your day with Alpen and bring you news on H&M's new pop up store in East London. To top this all off we bring you Marmite's Love Not Hate campaign. Grab a coffee, you're in it for the long run, but it will be worth it… we promise! 
Monkeying around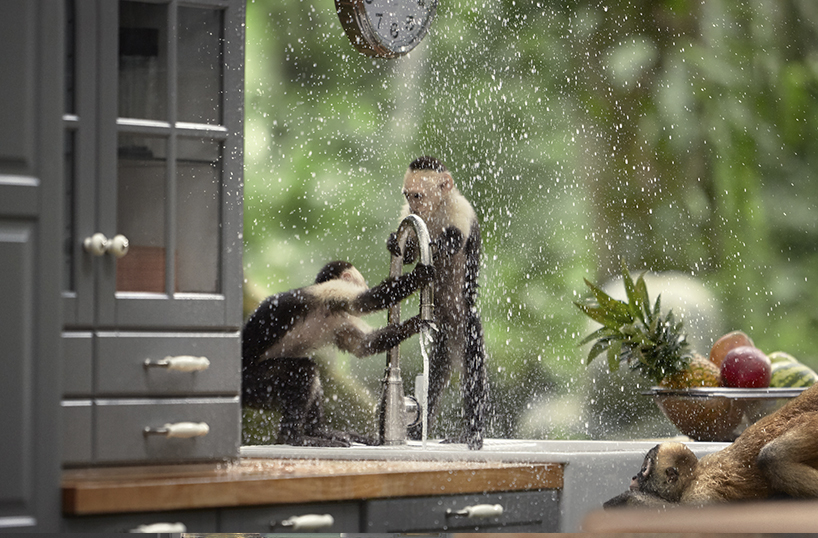 IKEA never cease to amaze us with their beautifully wonderful and unique ads and this one's no different. With hungry mouths to feed and not enough time in the day, cooking can sometimes feel like a chore, but IKEA know fun is the one ingredient needed to turn everyday cooking into something to look forward to… and cue the monkeys. Through curious play the ad shows a group of monkeys embarking on a discovery into something extraordinary in the middle of their jungle home. A playground like nothing they have ever seen before, reminding us all how great a kitchen can be. The ad, which can be viewed here, is supported by a dedicated page full of tips, video tutorials and product information, which you can find here. Another successful spot for the Swedish home interior store. Bravo (or bravorop as they may say in Sweden).
'We're short a guy, wanna join?'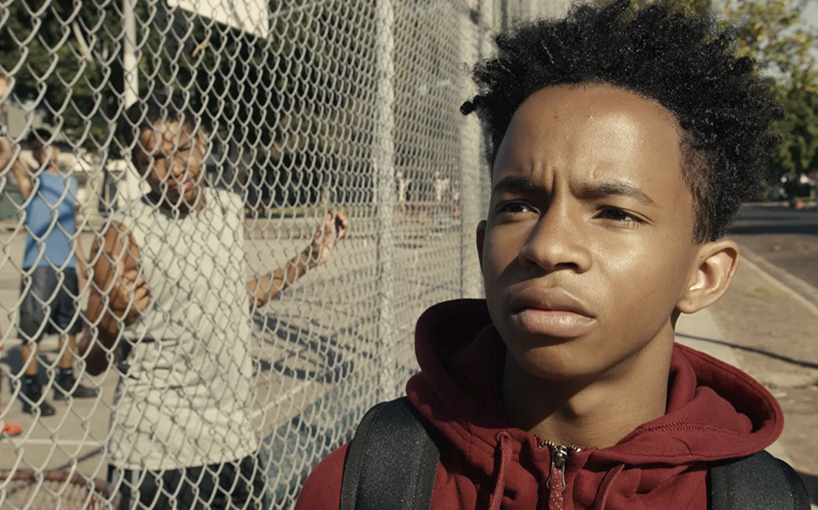 The quirky new campaign from Nike shows the story of a 'kid' who is invited to play with some of the best sports teams, with the biggest sports, who are 'short a guy' for their respective teams. Embodying the 'just do it' tagline our kid TJ is seen taking part in numerous activities in an exhilarating 90 seconds of fast paced action, all to the uplifting 'Surfin' Bird' song… if you didn't think of Peter Griffin (here) what rock have you been hiding under?! By using Nike spokesmen and women, the sports company shows full support for all ages and any gender. The spot, created by Weiden + Kennedy, is supported on social media with the tagline #TakeonTJ. No wonder so many brands aspire to be Nike! Have a look at the ad here.
Buy a poster, build a business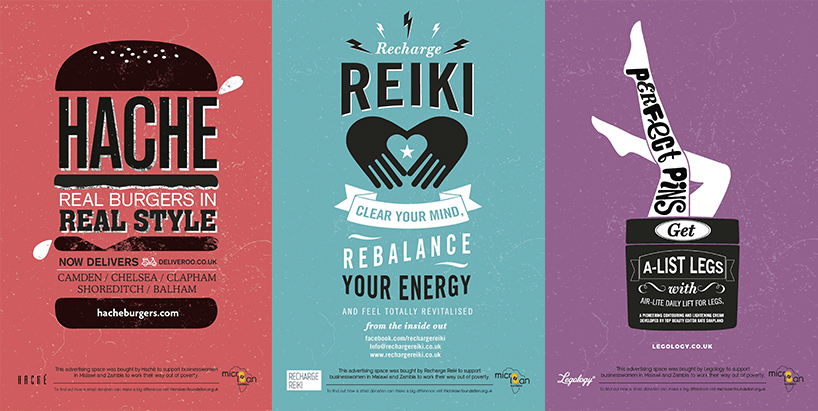 Media space isn't usually our bag but when we saw Campaign Mag cover this and we had to include it in this month's roundup. On Campaign's site they state: "DLKW Lowe has sold donated advertising space on the London Underground to female entrepreneurs to raise money for the MicroLoan Foundation, instead of using the sites to appeal for donations. The agency raised £20,000 by selling the space to women-led start-ups including Recharge Reiki and Haché to advertise their businesses. The 200 posters, which were designed by DLKW Lowe, also contain information on how to donate to the MicroLoan Foundation, which helps women in Malawi and Zambia start their own ventures. The work was created by Lovisa Silburn and Amber Casey. JCDecaux and Total Media donated the space.". What a wonderfully brilliant idea. Good on you guys!
Please not them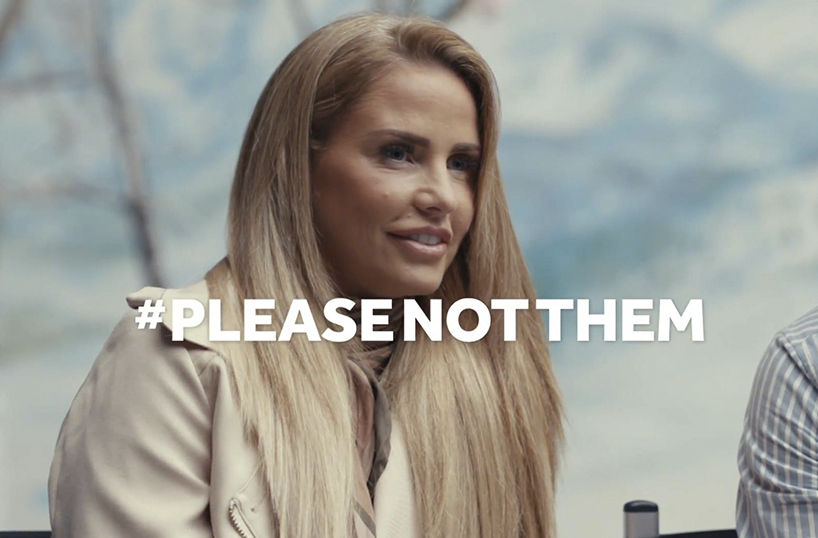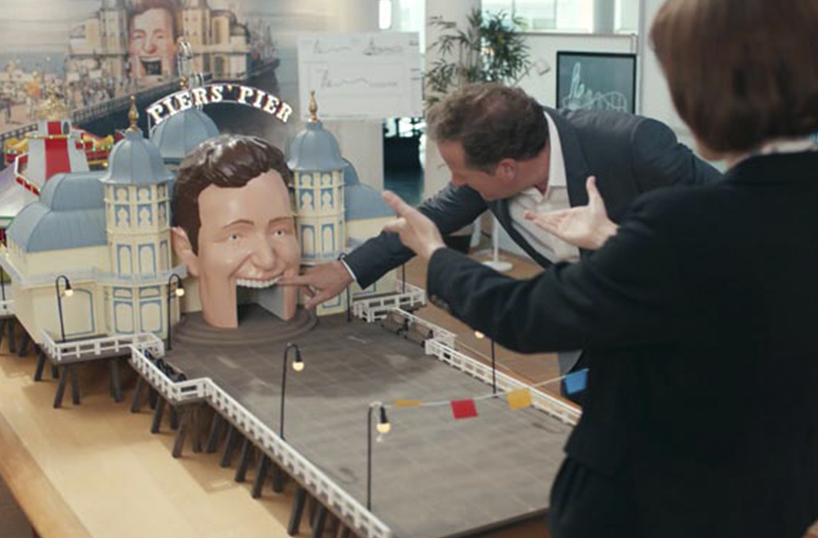 In the National Lottery's latest campaign we see three of the UK's most reviled celebrities make fun of themselves and we love it! The #PleaseNotThem ads show self-publicising celebs hoping to win the cash needed to pursue their latest vanity project. Katie Price is shown dreaming of a 24-hour TV channel where she would star in every show, Piers Morgan longs to create his own pier of which he will call 'Piers Pier' and Laurence Llewelyn Bowen aims to decorate the historic monument Stonehenge. The ads are finalised with a voiceover which says "Anyone can win with Lotto, please don't let it be them". The clever and witty campaign series, created by AMV BBDO, can be viewed on the Lotto site here.
#HIVHeroes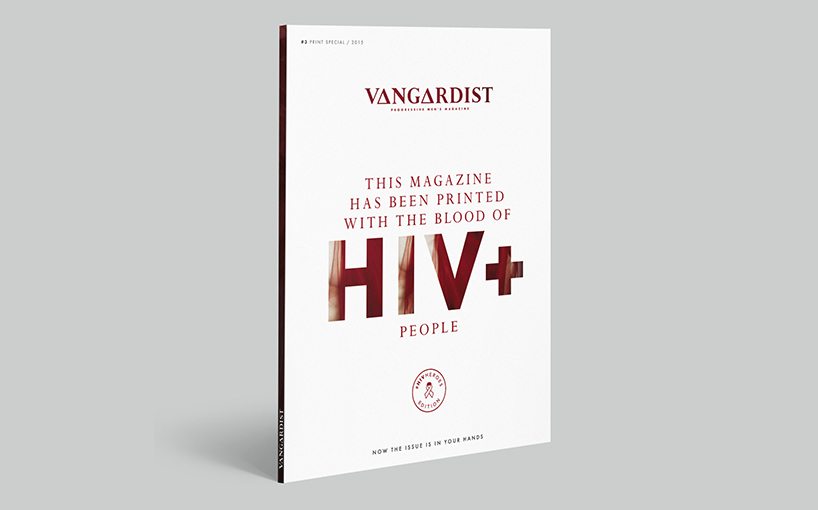 The third print edition of the VANGARDIST MAGAZINE was dedicated to the fight against the stigma of HIV and AIDS. The magazine made a controversial move and mixed its printing ink with the sterilized blood of three HIV-positive donors to fight the stigma of HIV and AIDS. While that edition is limited to 3,000 copies, an additional 15,000 copies have been printed without any blood. Any trace of HIV in the blood disappears when printed, and the founders hope that it will raise awareness of those living with HIV. "If you hold this magazine now in your hands then it is like holding someone that is HIV. Nothing can happen, nothing can harm you holding the magazine and nothing can harm you holding an HIV-positive person" – Vangardist co-founder Julian Wiehl. The magazine itself is supported by a short film (view here) and dedicated page on the VANGARDIST site which you can have a look at here.
Tube strikes again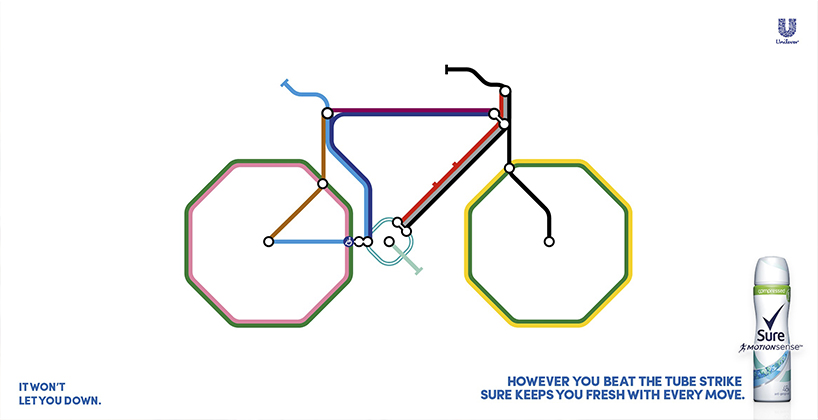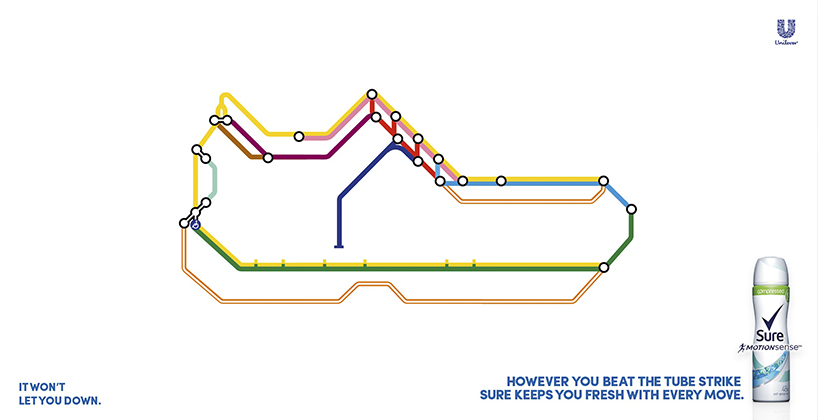 Another month another tube strike. With London facing the biggest protest it has seen over the past 10 years the population faced the dilemma of finding alternative routes to get to work. Instead of moaning on Twitter about the mayhem on the streets, antiperspirant brand Sure released a clever bit of responsive marketing in reaction to the strike. Created by DLKW Lowe, the campaign showed that the trains may have stopped, but you don't have to, and offered alternative options to keep moving. The idea was brought to life through three print executions and was accompanied by the strapline 'However you beat the tube strike Sure keeps you fresh with every move'. A great idea bringing a smile to many gloomy faces on the 8th and 9th July.
Legal freebies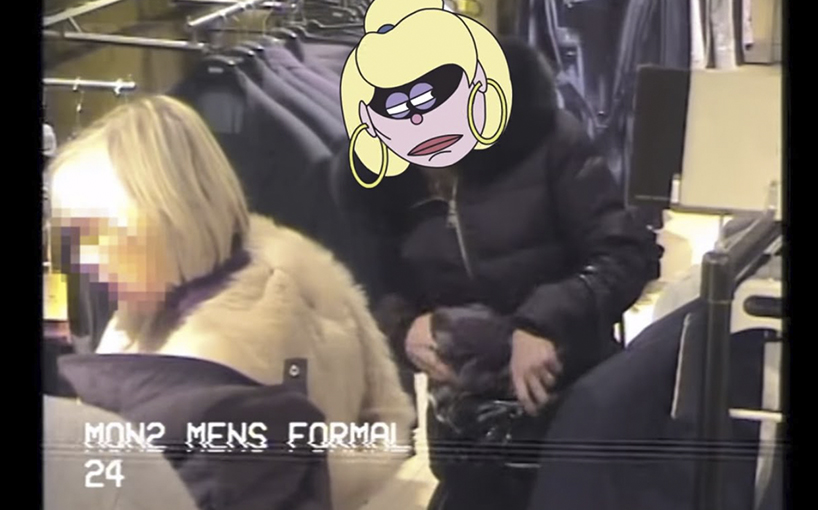 Harvey Nichols have released another controversial campaign, and this time it shows real CCTV footage of cheeky customers shoplifting in-store to promote their rewards scheme. Sound a little odd? Well you have to watch the ad to understand the idea full (which we think is genius) and a clever spin on "free stuff". Carefully crafted with entertainment in mind it's exactly what we would expect from the provocative retailer. Another high five for adam&eveDDB… we love this! Check it out for yourself here.
Mankind from Airbnb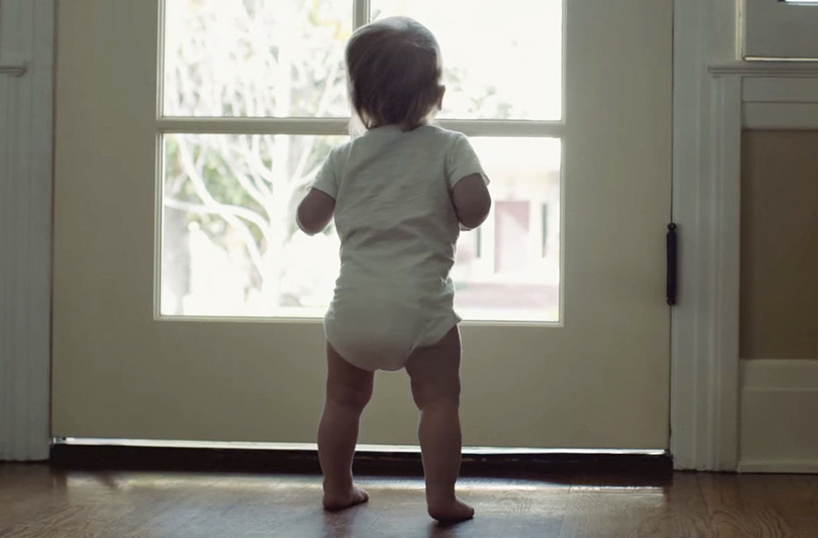 In its largest campaign to date, travel rental company Airbnb break down notions that the world is a scary place with its new ad entitled 's Mankind?'. Similar to past campaigns from the company the ad takes a personal approach and simply shows a toddler waddling to the window and curiously peering at the outside world. Through this campaign, Airbnb aims to encourage people to Belong Anywhere through a relevant culture conversation and enable wonderful experiences. In addition to the tv spot, other promo material includes employee engagement and social. Outdoor print, displaying "MAN•KIND", can be seen in locations which emphasize kindness of man.
We're not 100% sold on this idea, preferring some of the company's past campaigns, but we are intrigued to see where it goes. View the ad here.
Gender barriers broken down in FIFA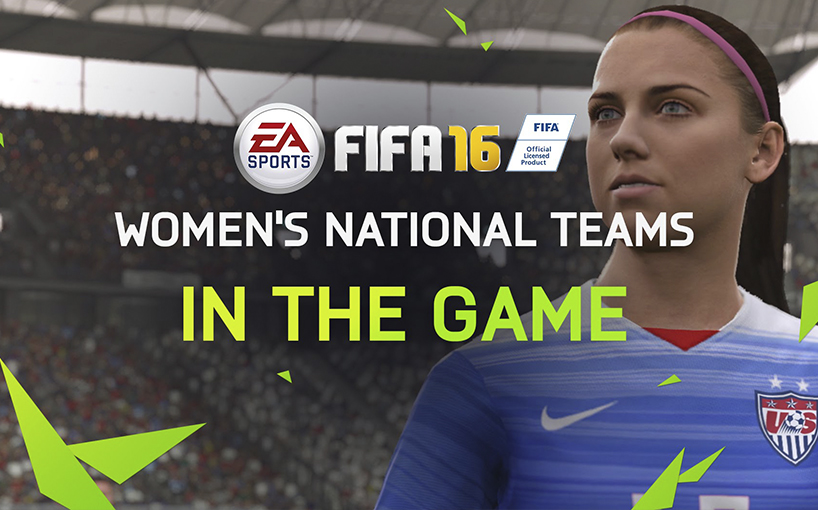 Female footballers don't get the same spotlight as their male counterparts when it comes to football, but this month proved a landmark victory for women's football when FIFA revealed its FIFA 16 video game. The cover features US soccer star Alex Morgan as the first female to ever appear on the cover since the franchise launched in 1993. Furthermore gamers will be able to play as one of twelve women's national teams which include England, USA, Brazil and Germany. In a statement, Morgan said she's excited her sponsor EA Sports is "putting such an important spotlight on women's soccer."
The supporting trailer, entitled "In the game", shows a series of female footballers preparing for a match while explaining how they are now featured in the game itself. Have a look here.
Pay with Apple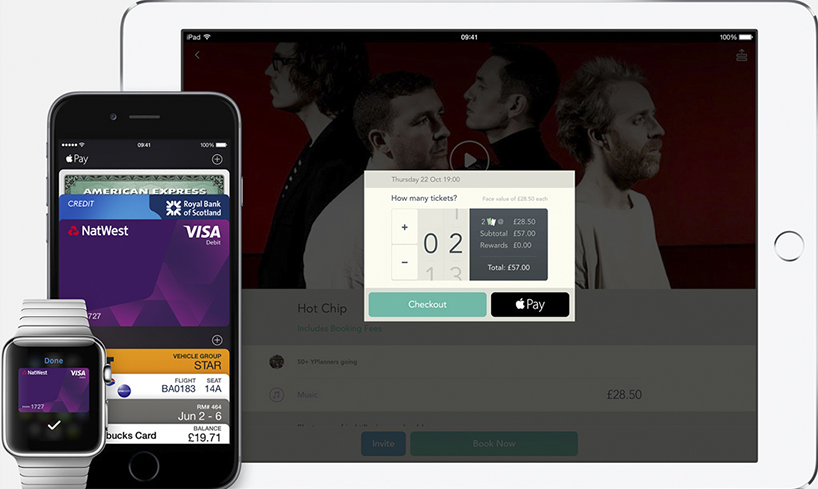 Apple Pay is here, but it's not everything it needs to be… yet, especially when it comes to travel. TFL have warned commuters that taking phone calls or having dead batteries could result in penalty fares, as well as the risk of being charged twice. Many users have also mentioned that Apple Pay is much slower than Oyster and even contactless, and being stuck behind someone trying to tap the gate with their phone for 30 seconds can aggravate some commuters! While it's a great feature, it may not be as fully functional as us users demand it to be.
#HMPopUp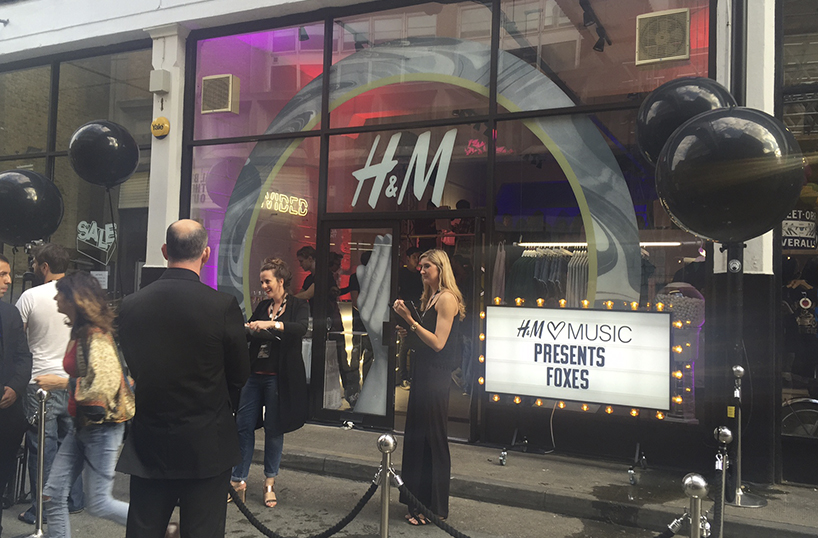 This month H&M showcased their Divided line collection, fronted by British singer-songwriter Foxes, at a new pop up space on Brick Lane. Opening the doors for six weeks over summer, the high-street clothes shop will bring an interactive retail space intending to create a more social experience with late night lock-ins and complimentary manicures to perfectly capture their target market. The store is open between 11am and 7pm, from Monday through to Sunday. Check out #HMPopUp on Instagram for the latest happenings or see the Foxes collection here.
How will you start your day?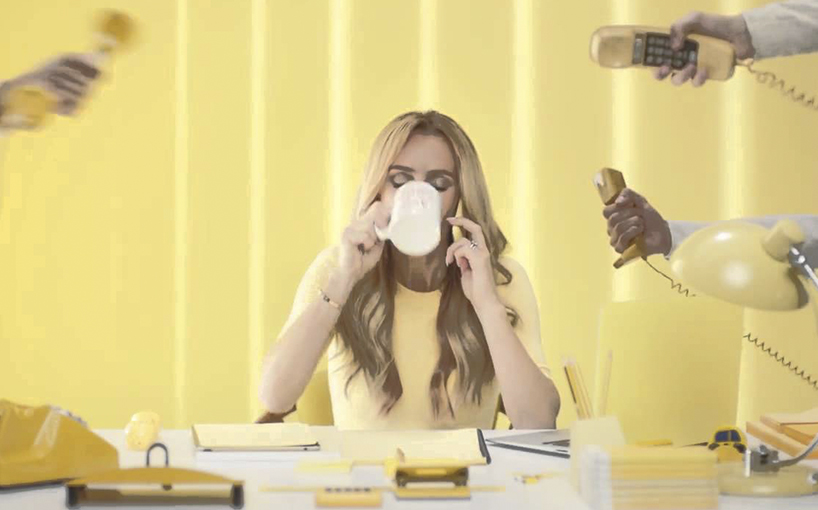 A new partnership with Amanda Holden sees Alpen's new "Brighter Mornings Challenge" showcase the importance of breakfast to start your day right. The loose connection with Amanda's presenting role on This Morning makes her the perfect fit for the ad. A bright and colourful spot with pleases us in all the right ways. Take a look at the ad here.
And finally… It's the summer of love not hate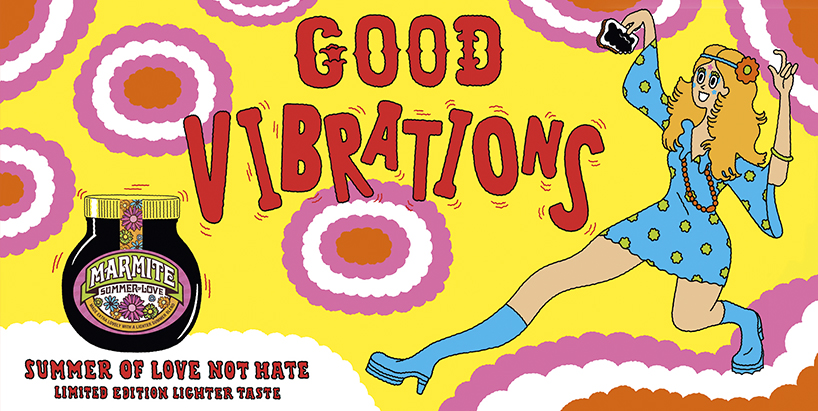 This month Marmite have dropped their 'hate' option in favour of a Woodstock-inspired campaign. In a bid to spread the love, adam&eveDDB have created an online film that pits a folksy kitten against a rock monster in a musical battle over whether Marmite represents the summer of love or hate… yes, I know what you're thinking… WTF?! Watch it, you'll be surprised! Check out their new branding too! Watch the, somewhat trippy, ad here.
Wows, it must be home time now!? Have a lovely weekend.
If you think we've missed anything world-changing that should be covered, let us know and we'll put it in the next round-up! Email: hello@toworkorplay.com
[Images courtesy of YouTube, Vangardist, DLKWLowe, & Apple]