The monthly roundup – March 2015 //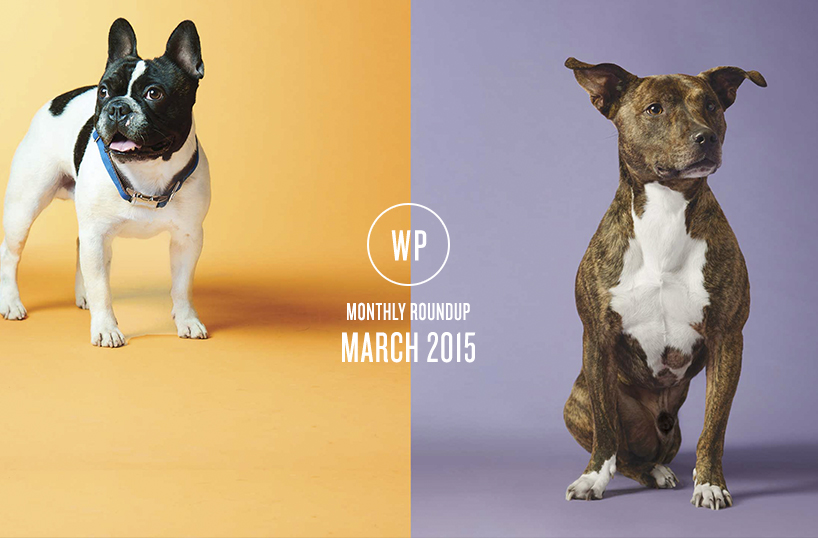 Because… it's been a long month pitching, but fear not, we have bank holidays on the horizon
The month at a glance:
March has been a busy hasn't it? In the roundup this month we look at an unlikely partnership between notonthehighstreet and Battersea Dogs and Cats Home, we discuss the 2015 School Report from Campaign Mag, #TheDress is used in responsive advertising for Salvation Army, Messi shows us we can achieve our dreams, we discuss kids Twitter anti-bullying campaign, Ikea tell us not to take our toilet brushes for granted and Converse give us a spot made by you. We also look at the campaigns which sent love to our mum's for Mother's Day from treating your mum like a queen, sending flowers and the #YourMum.
#petslessordinary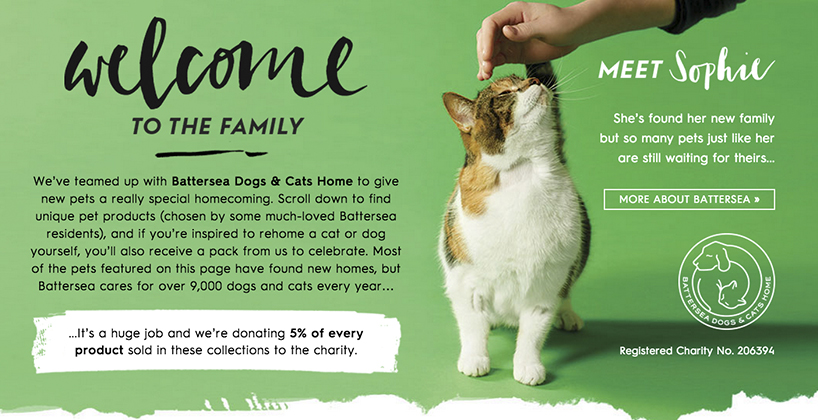 Now this is an exciting pairing – the team over at Battersea Dogs and Cats Home have paired up with popular online shopping giant notonthehighstreet.com to give some of their less ordinary pets a chance to bask in the spotlight with the aim of highlighting the benefits of rehoming an animal from the shelter. The rather unique partnership was formed in the hope of creating awareness about rehoming little furry friends while raising a few pennies for the organisation itself, who care for over 9,000 animals every year.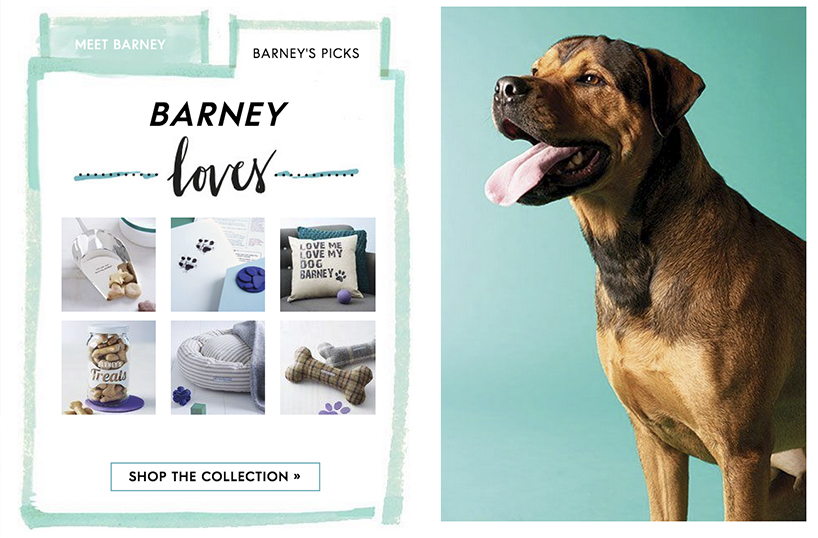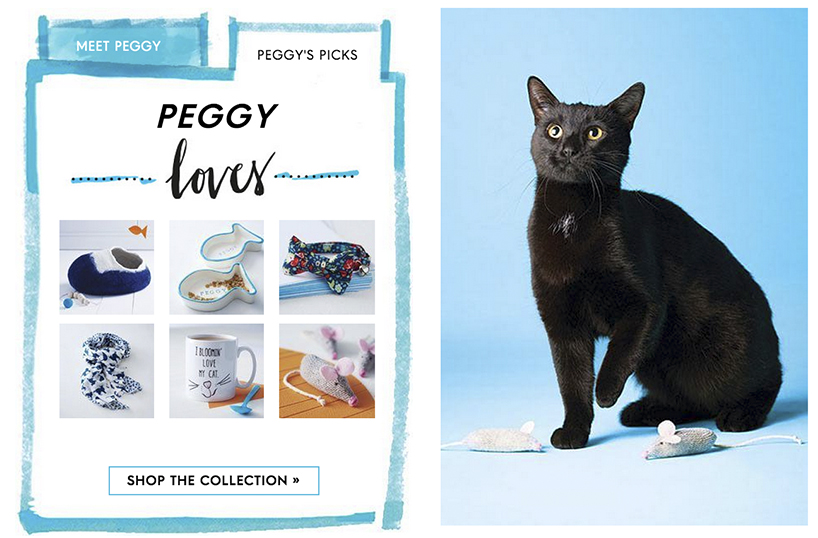 Along with a special collection of animal related gifts for you and your pet (where 5% of each purchase goes to Battersea Dogs and Cats Home), the online store have sponsored the shelters official rehoming packs, which include a specially designed tote bag containing guidance and advice to ensure each dog and cat has the best start in their new life. The pack will also include a notonthehighstreet.com catalogue featuring the less ordinary stories of Battersea dogs and cats. Aww, now if this isn't enough to make you feel warm and fuzzy inside we don't know what is! We're buying our packs and stocking up on pet gifts now. Shop for the love of cats and dogs here and read about the pets less ordinary stories here.
Campaign School Report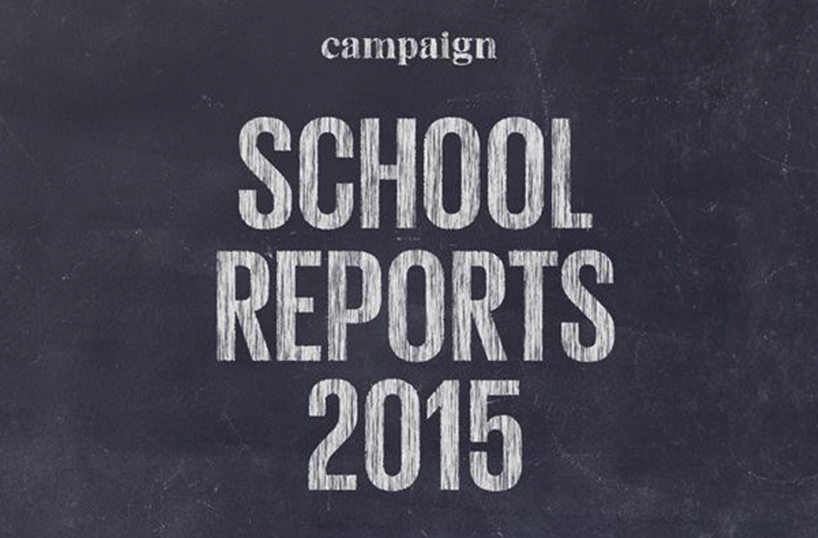 Last Thursday the 2015 School report was released revealing this years top agencies giving us insight into who has climbed up the ranks and who fell down the chart providing a glimpse into top agencies performance. The biggest risers in the top 25 saw TBWA rising by 35%, FCB Inferno close behind with 34%, VCCP standing strong with an 18% rise, Havas climbing the ranks with a 13% rise and Adam & Eve/DDB climbing up by 11%.
London agency The Corner burst onto the chart with a whopping increase in billings, which has seen the growing 414% with 212% growth in client billings… well-done guys!
Top of the charts this year are AMV/BBDO who are clear front-runners. Second in the charts is McCann Erickson followed closely by Adam & Eve DDB and Y&R.
For the full report grab a copy of the latest Campaign Magazine.
Mother's Day
We hope you didn't forget Mother's Day… Bit late now if you did! Anyway here's a few of the ads we spotted in celebration of our mums:
>> The Royal family for Body Shop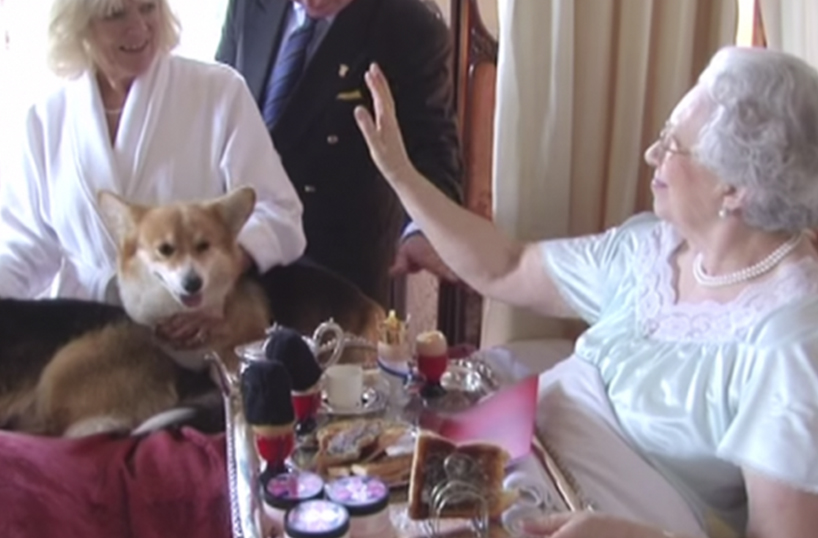 The guys over at Mr President created an ad that had us giggling into our very English tea. Collaborating with production company Mindseye, the agency celebrated Mother's Day with no other than the queen in a rather funny spot for The Body Shop UK.
With a cast of rather brilliant look-likes, the ad shows Charles preparing Mother's Day surprise with help from wife Camilla and cameos from William and Harry. While things don't necessarily seem to go to plan, Charles manages to pull it all together and deliver breakfast in bed to queenie herself. The strapline "Treat your mum like a queen this Mother's Day" brilliantly sums up the spot, which is filmed to look like a home video from the royals themselves. Bravo! Have a look at the spot here.
>> Penguin fails at social… or do they?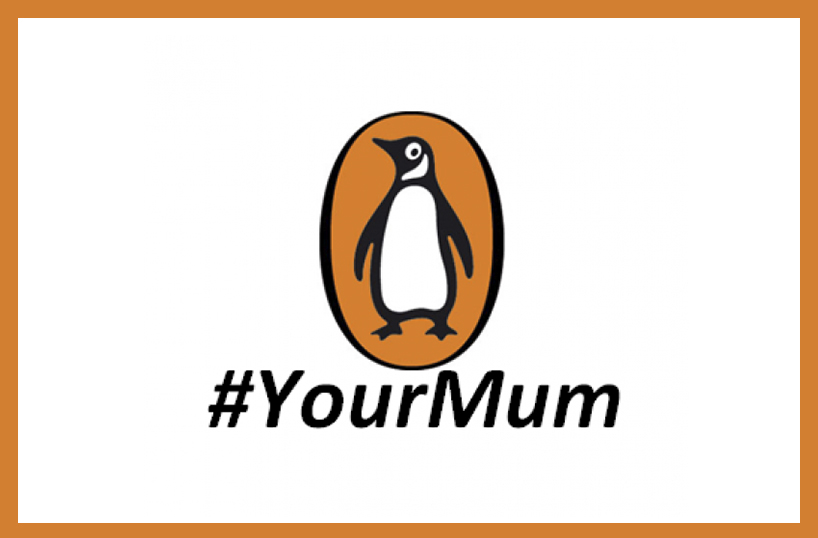 In celebration of Mothers Day 2015 Penguin Books launched a social campaign asking the public to tweet and share with the hashtag #YourMum. Now we know what you're thinking… we thought it too. Yes the schoolyard joke came into full form with users predictably hijacking the campaign (which intended to encourage people to buy a book for mothers) with "Your Mam" jokes. Ultimately the hashtag ended up trending in the UK and the net talking about their books. So was this a genuine mistake from the popular book publisher, or was it a clever and controversial stunt? You decide.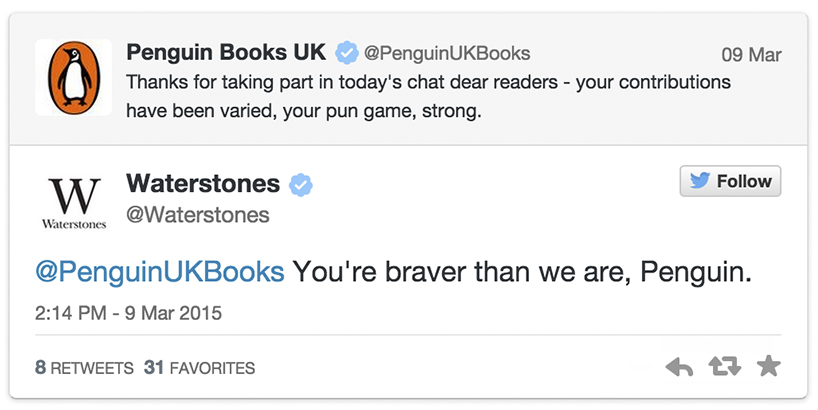 >> The power of flowers from Interflora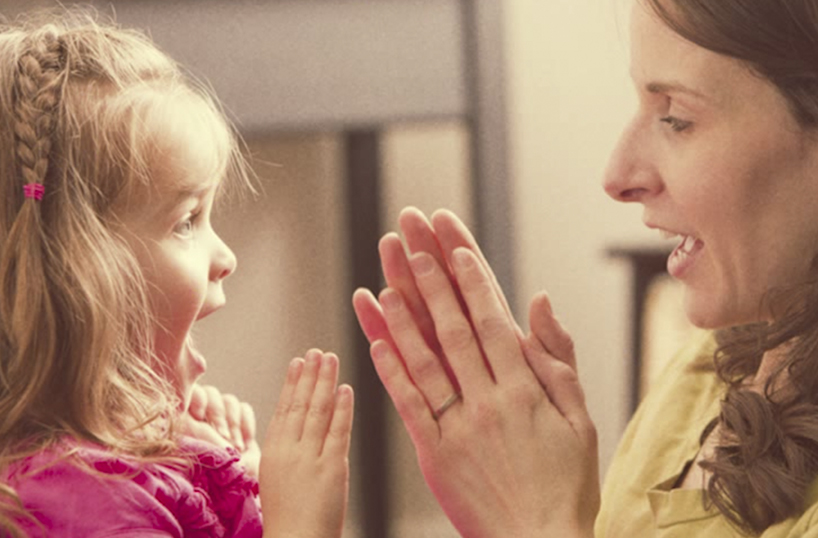 Interflora brought us a blooming wonderful (excuse the pun) digital campaign for MD this year. The company released a digital campaign to position their brand as the 'perfect gift' for Mother's Day proposing that while pretty, flowers, like mums, are also powerful. The campaign itself aimed to make the nation reflect on the many reasons to send flowers with a 30-second ad, supported by online activity. Have a look at the ad here.
And in other news…
Black or Gold?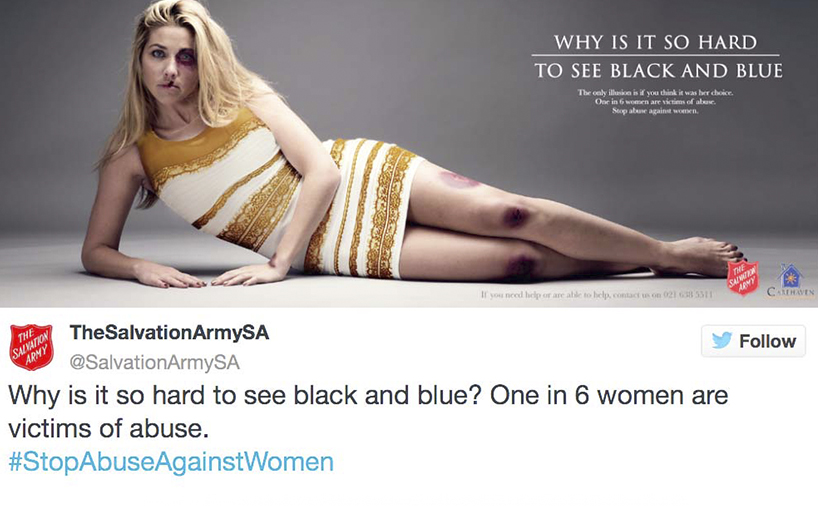 Salvation Army gave us a great piece of responsive advertising this month by utilising #TheDress that caught the world's attention as a base to form a powerful campaign on domestic violence, of which in England and Wales two women are killed a week. 
The ad asks: "Why is it so hard to see black and blue" with the caption reading: "The only illusion is if you think it was her choice. One in six women are victims of abuse. Stop abuse against women."
The piece tied in with International Women's Day, which took place on March 8th. On the same day the Domestic Violence Disclosure Scheme (also known as Clare's Law), which has been rolled out across Britain, giving people 'the right to ask' police weather their partner has ever had a record of abuse.
Everyday household heroes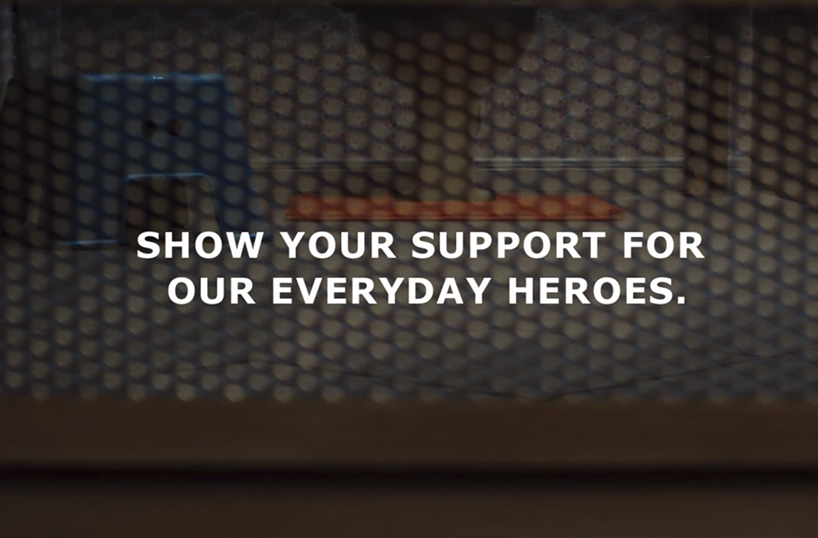 In this kind of irrelevant, but none the less funny (because it's so true) spot from Ikea, we are shown the need for our everyday household items of which we take for granted on a daily basis. Aptly titled "Everyday Heroes" the ad, by Swedish agency Forsman & Bodenfors, celebrates the items in which we take for granted and showcases them as "heroes" as they improve our lives while constantly laying low with no respect. A great spot to show subtle product placement, with a rather hilarious underlying concept overall. Watch the ad here, or follow the Everyday Heroes stories on Twitter here.
Kids Twitter campaign for Anti bullying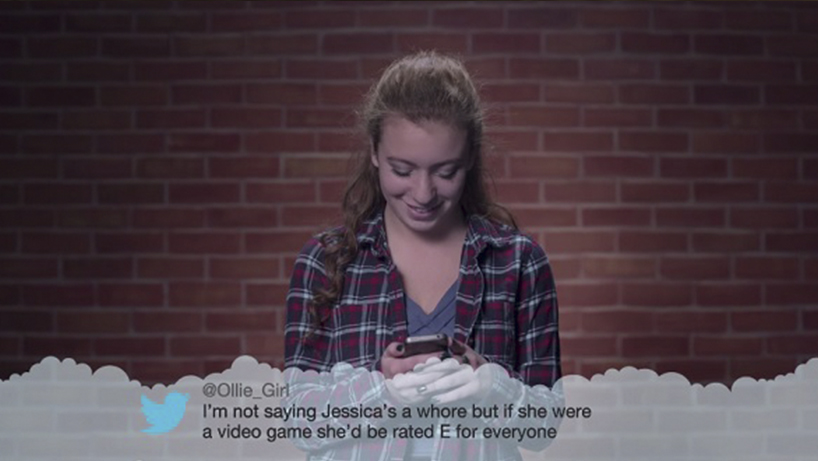 The popular segment 'Celebrities Read Mean Tweets' from Jimmy Kimmel Live inspired this campaign from Canadian Safe School Network, with a thought provoking message showing the dark side of social behaviour and highlighting cyberbullying.
The organisation wrote "Watching celebrities read the mean things people say about them online is meant to be funny, but it's a very different story when it happens to kids and unfortunately, over 50% of adolescents have admitted to being a victim of cyberbullying. So we made a video to remind the world that cyberbullying is no joke." Watch the ad here. 
Messi shows us there will be haters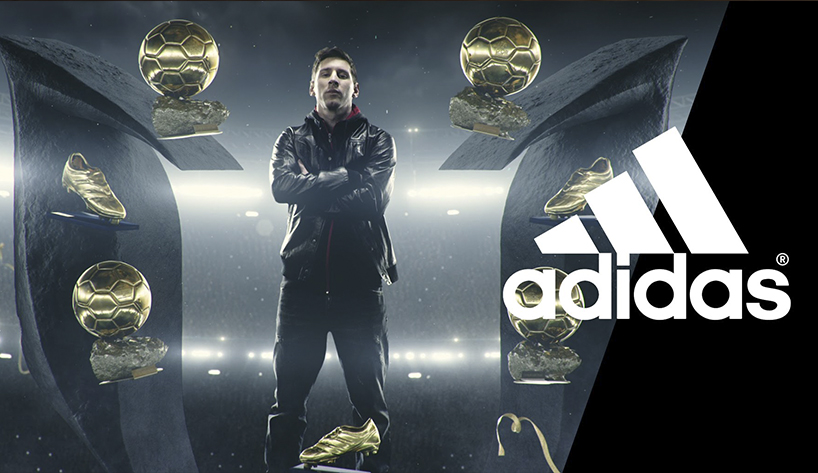 Like football? It doesn't matter if you do or don't most people will have heard of Barcelona's superstar forward Messi. This spot, created by Iris, put's him in the spotlight, but not to show his skills while drinking an energy drink or promoting a fancy kit to buy, but for a different message all together. This spot, which doesn't really showcase a product as such (apart from at the end where it shows his new boots), shows that Messi had many doubters due to his slender size, but he proved them all wrong when he secured his place at the Barcelona academy.
Backed by Adidas, the campaign celebrates his success and showcases the journey he has been through over a simple voiceover and a dramatic zoom into the chappy himself. Have a look at the spot here.
And last but not least, here's some shoes made by you and a few celebs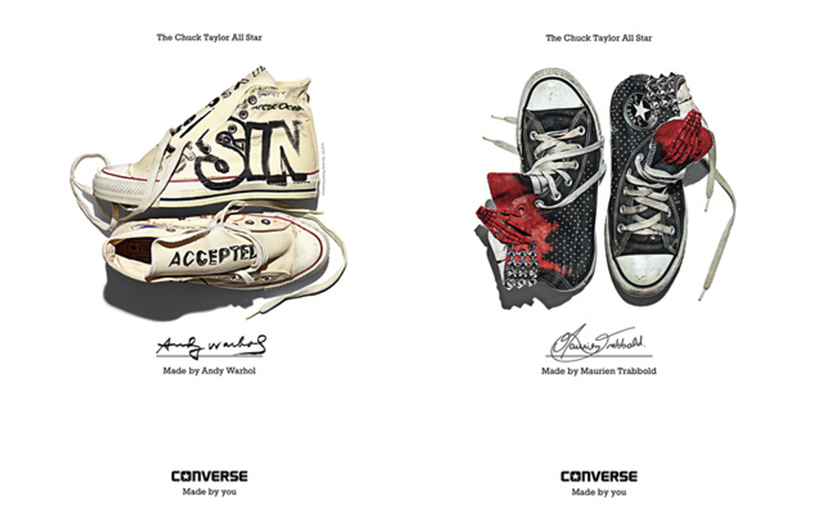 Converse, the ever so cool brand, give us a campaign showcasing their iconic Chuck Taylor's and the everyday shoe-wearing habits of it's buyers. With the aim to create an inclusive community around their products itself, the company created a virtual reality experience which shares the everyday surroundings, and footwear, of notable Chuck Taylor Converse wearers.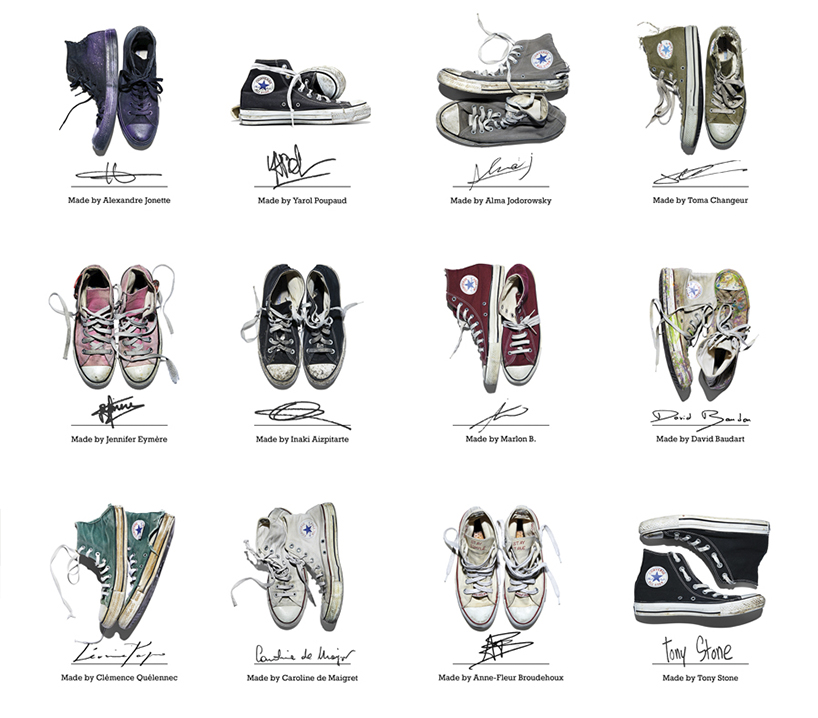 The app, created in conjunction with Google Cardboard, shares interactive stories about celebs such as Ron English and Andy Warhol, while providing 360° panoramic views of each celeb in his or hers surroundings.
To support the app additional print, press, video and out-of-home activities were released to show the "Made By You" shoes of celebs and everyday people highlighting thousands of people and their unique pair of Converse shoes. Check out the whole collection on the site here.
Farewell March, bring on the Eater Bunny.
If you think we've missed anything world-changing that should be covered, let us know and we'll put it in the next round-up! Email: hello@toworkorplay.com
[Images courtesy of Battersea Dogs and Cats Home, Campaign Mag, Youtube, Twitter & Converse]