The Monthly Roundup – March 2016 //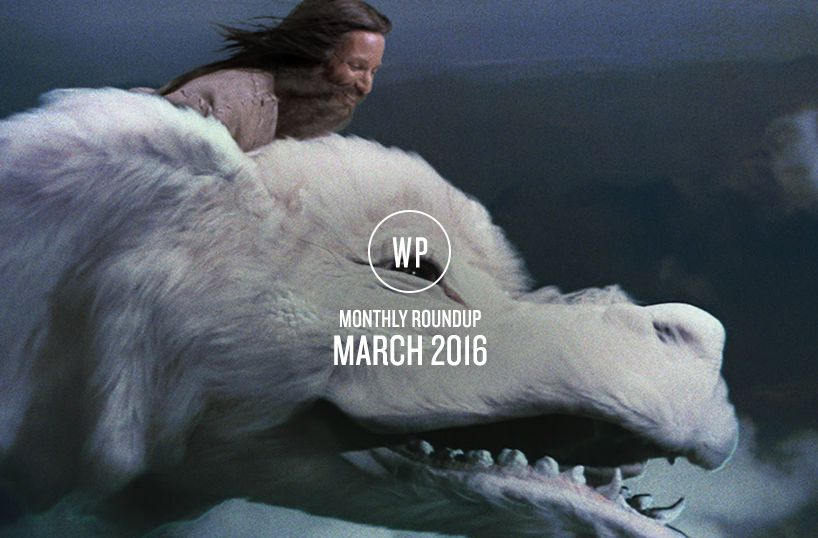 Bringing you our selection of the biggest and baddest adland breaking news from the past month.
Because… chocolate wasn't the only treat in March.
March at a glance:
In this roundup we look at Spotify's random new brand campaign starring Falkor from The NeverEnding Story, Smirnoff show us how to feel the beat and Aviva pit two families against each other for their #SaveSmarter campaign. We celebrate International Women's Day by showing campaigns from brands and agencies alike, Aldi give us another hilarious spin off with a take on Cadbury's famous 'gorilla' ad, Carlsberg build a chocolate bar (but it's not what you think), Armour celebrate the career of swimmer Michael Phelps and Y&R give us a different spin on advertising for recruitment.
Never Ending Spotify
Spotify's new brand campaign employs everything from 80's nostalgia to present-day pop to tell stories about how their users enjoy music. The campaign, created by W+K, is broken up into three spots, one of which features Falkor – the dragon-dog from 1984's 'The NeverEnding Story'. The other two ads focus on more random behaviour with Flo Rida's track "My House" and Pope Francis dropping a rock album.
The idea to focus on stories behind the song rather than the track itself works and the weird ads are strangely memorable. We think we like these! Let us know your thoughts… answers on a post card.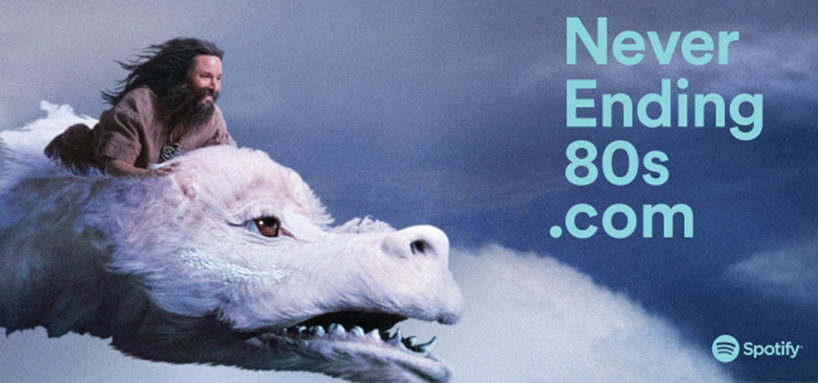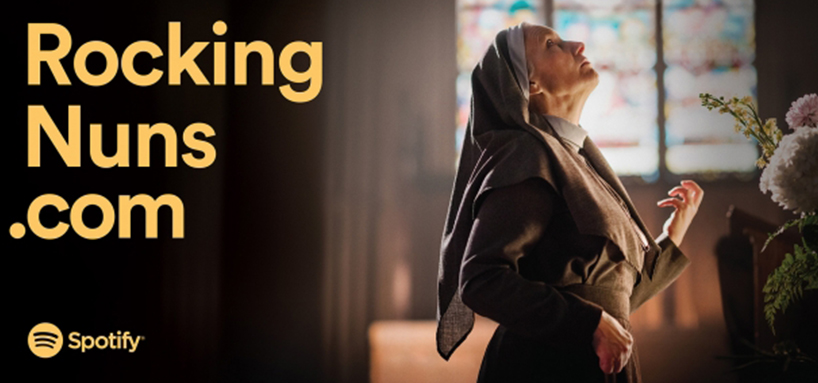 Feel the Beat
Deaf dance teacher, Chris Fonseca from London, is the star of Smirnoff's latest ad 'We're Open'. The campaign, which celebrates inclusivity, shows Fonseca teach other deaf people ways to enjoy music beyond hearing it, by feeling the vibrations of the beat through the dancefloor.
The spot is supported by an outdoor campaign. Lovely idea and nicely executed ad from agency 72andSunny.
Families Save Smarter
March saw Aviva urge Britain to think about how they could 'save smarter' through a high-profile marketing campaign. The ad itself shows two real families taking on the experiment, and being filmed while being examined to determine which is better at saving when faced with several spending challenges.
The campaign is the second from the brands 'Good Thinking' series, which started in Nov 2015 with the launch of the Aviva Drive app. The campaign, created by Razorfish (who picked up the account in Sept last year), is a vast departure from previous advertising which focused mainly on motor insurance.

International Women's Day
International Women's Day (IWD), originally called International Working Women's Day, is celebrated on March 8 every year. This year brands and agencies alike, came out in force to celebrate us lady folk of the working world. Here are a few of our favourite spots from the 2016 lineup:
Female Inventors
Can you name a female inventor? Quick – try and think of one. No? Neither could we. As part of International Women's Day Microsoft set out to change this mindset. In the ad we see girls aged 7 to 15 struggle to come up with examples of female inventors. When we think of inventors we think Leonardo Da Vinci, Benjamin Franklin, Isaac Newton, but as the film points out "not everything is man made."
"There are a lot of amazing things that have been made, and continue to be made, by women," Susan Young, group Creative Director at McCann Worldgroup's m:united, which made the work, said in an interview with Adweek. "And if you study STEM [Science, Technology, Engineering and Maths], you can make anything. We want girls to know that they can make anything."
How Fair is your Home?
Washing-up liquid brand Fairy contributed to the International Women's Day conversation with a social post asking: "How fair is your home?". The Procter & Gamble brand dropped the 'y' from its brand and released a video asking whether men share the workload at home. Have a look at the video on the company's Facebook page here.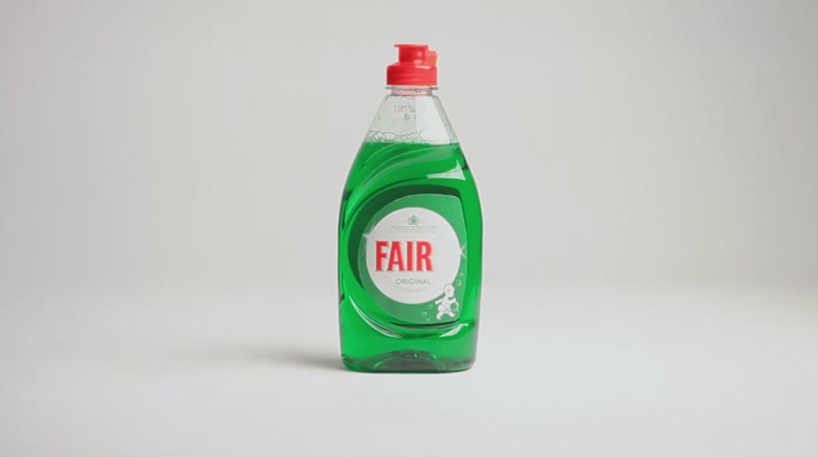 The film, created by Grey London, follows the earlier 'Share the load' campaign from P&G's brand Ariel, which asks why laundry is a woman's job (view campaign here). The emotional ad for Ariel, which went viral after praise from Facebook's COO Sheryl Sandberg, shows a father apologising to his daughter for setting a bad example by leaving all the housework to his wife.
Support from Adland
And it wasn't just brands that celebrated International Women's Day, acclaimed agencies worldwide pulled together to support equality for women in various ways. Adam&EveDDB changed its name to Eve & Adam/DDB for the day, DigitasLBi hosted a creative tech workshop for a group of girls from Camden School for Girls, Karmarama's COO Liz Wilson, with support from Sport England and Women@Google, hosted a discussion on gender barriers and Razorfish threw a "party for parity" to celebrate the day with comedy, music and networking. Great stuff from adland, we would like more of this!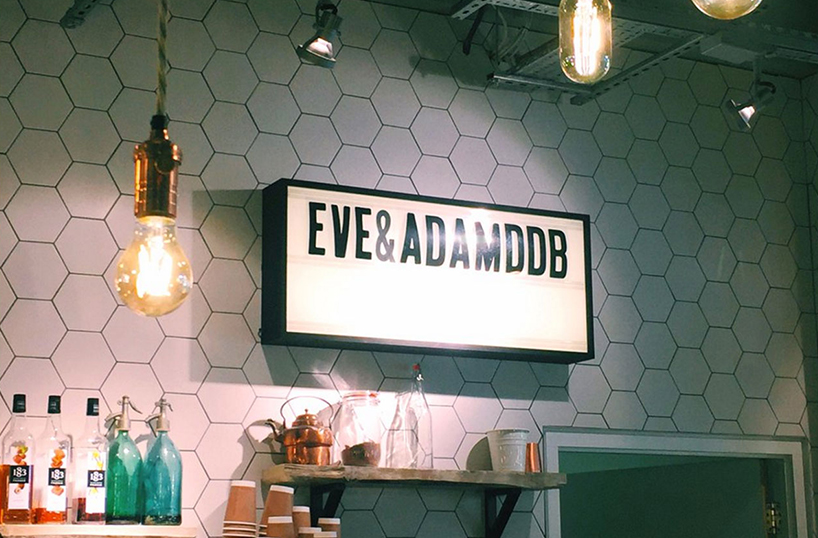 Back to the campaigns…
Gorilla spoof
Aldi are up to their old tricks again, this time spoofing the famous Cadbury 'gorilla' ad for their Easter campaign. Created by McCann Manchester, the budget supermarket's version shows the gorilla plays the drums rather badly after comparing the prices between a Lindt choc bunny with it's Aldi cheaper alternative. Bravo.
Speaking of chocolate… here's a bar made out of chocolate
"If Carlsberg did chocolate bars, they would be the best chocolate bars in the world". Moving away from their usual offering, Carlsberg developed a new experience as part of its Easter celebrations: A chocolate bar, and by this we mean a bar made from chocolate not a bar of chocolate. The brewer built the edible office in Shoreditch's Old Truman Brewery, cleverly disguising it as a billboard which was the shape of a massive chocolate bar and then unwrapping it for all to reveal the bar made from chocolate. Confused? Watch the video below:
Armour's celebration of Michael Phelps
Michael Phelps, the world's greatest swimmer, is making one last stand at the Rio Olympics this August and Under Armour aren't going to let him bow out without a good send off. The star became an endorser in 2010 and has been in the spotlight ever since. To pay homage to the swimmer, Armour, with help from Droga5, have created this beautiful spot revealing Phelps' intense training regimen and perseverance to prepare for competition.
The ad, which is part of the ongoing "Rule Yourself" campaign (which we covered last month, see here), was showcased to Phelps and his fiancee at the beginning of the month and gathered an emotional response from everyone who watched. A lovely tribute to a brilliant career.
And finally… Y&R – Now Hiring
As most of you know Art Directors spend a lot of time looking through stock photo websites, so what better way to advertise recruitment than through the images themselves? Y&R Prague cunningly watermarked images with "Now Hiring" on Dreamstime's stock photo site. What's more these weren't paid ads, but a partnership between Dreamstime and Y&R to display the messages. Good idea? You decide.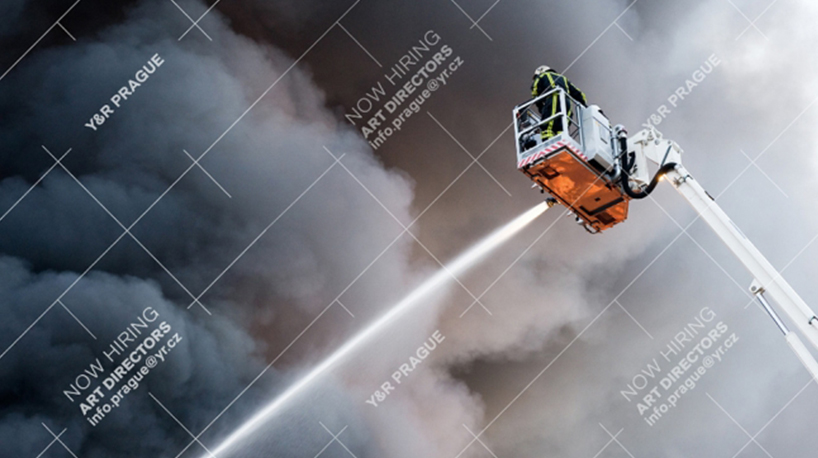 Happy (late) Easter!
If you think we've missed anything world-changing that should be covered, let us know and we'll put it in the next round-up! Email: hello@toworkorplay.com
[Image courtesy of Spotify, Fairy, Adam&EveDDB, YouTube, Y&R Prague]