The weekly roundup – 25th July 2014 //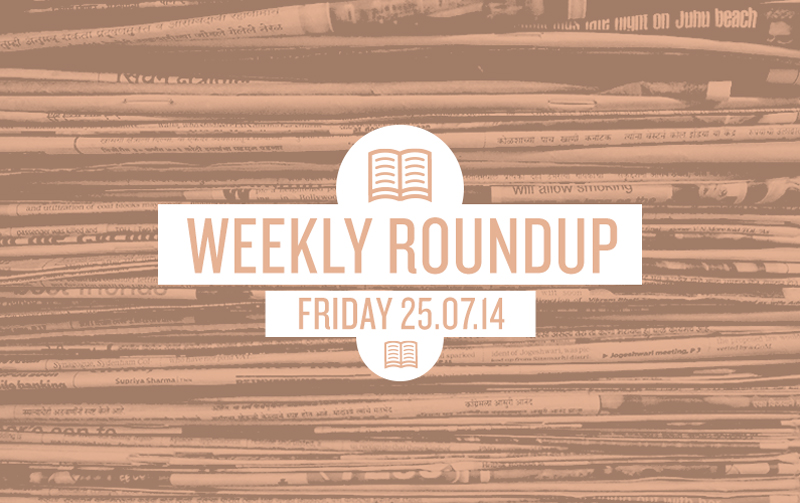 Bringing you our selection of the biggest and baddest adland breaking news from the last 7 days.
Because sometimes you need to read a little bit of good news.
The week at a glance:
IKEA get all philanthropic, The Grand Budapest Hotel gets reviewed on tripadvisor and Nike fuel becomes currency.
Ikea make a house a home (for dogs)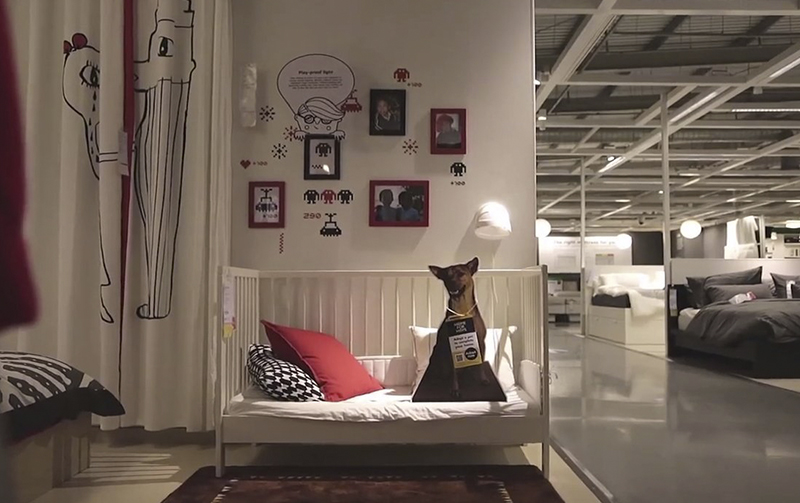 Your IKEA sofa would look better with a puppy on it wouldn't it? Last week a Singapore-based IKEA partnered with two animal shelters to launch 'Homes for Hope' – a charitable initiative allowing IKEA shoppers to imagine their room with a dog in it by placing cardboard cut-outs around the store. Each cut-out dog had a QR code (we know – weep) which allowed shoppers to find out more about each dog displayed. All six of the dogs featured in the store have now been adopted and more cut-outs are due to appear by the end of the month. Watch the ad here or have a look at the dedicated Homes for Hope site here for more information.
The Grand Budapest Hotel on tripadvisor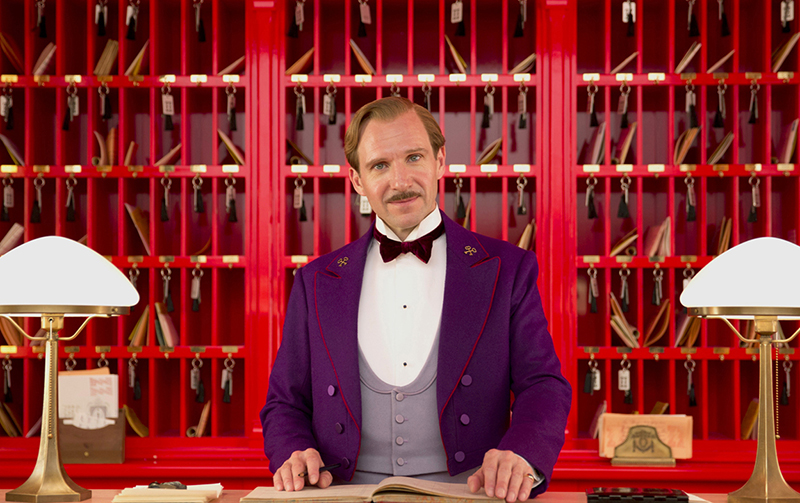 We saw Entrepreneur Barbie get her own LinkedIn page and now in a wonderful stroke of genius The Grand Budapest Hotel has got it's own tripadvisor. So far, the reviews give it 4.5 stars – but if you've ever pretended that you stayed there (get help) then feel free to write one of your own, like this guy: "Rooms were great, the patisserie by Mendl to die for…. Just slightly annoyed by the noisy gun fight, but hey, that didn't spoil our five star service". Check out the dedicated review page here.
Nike Fuel becomes a currency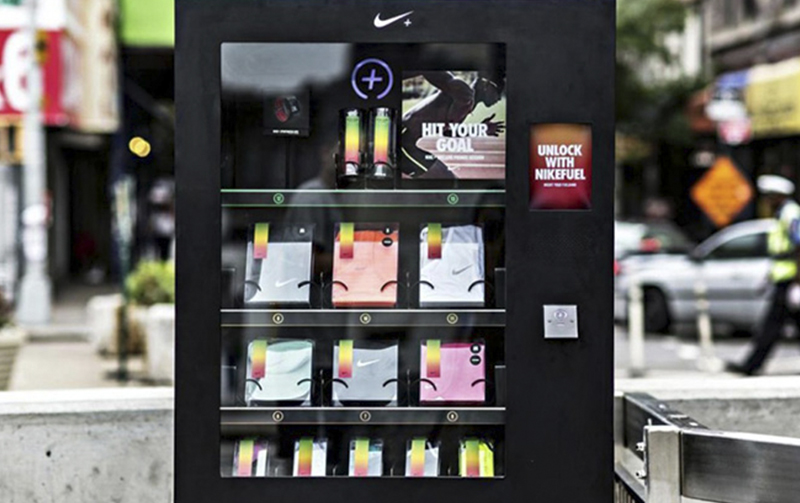 Fan of the fuel band but can't quite work out if it's actually useful? If you happen to live in NYC, then Nike's new vending machine will help make your mind up. If you've racked up enough fuel that day, just scan your band and unlock hats and socks and other Nike paraphernalia. Smart way to increase the value of their product AND get more people doing more exercise across the pond.
The weekend awaits. Have a good one.
If you think we've missed anything world-changing that should be covered, let us know and we'll put it in next week's round-up! Email: hello@toworkorplay.com
[Images courtesy of Youtube & HUH Magazine]