The weekly roundup – 31st Oct 2014 //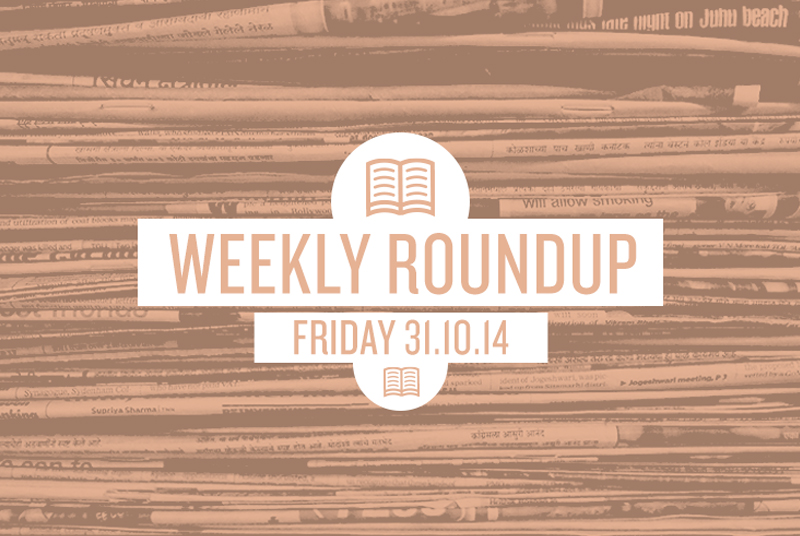 Bringing you our selection of the biggest and baddest adland breaking news from the last 7 days.
Because this is what we do. Every Friday. Because it's the Friday roundup.
The week at a glance:
Firstly, Happy Halloween! If you're heading out tonight dressed as something genuinely terrifying, we applaud you. If you're going out as a 'scary cat'…oh screw it we applaud you and your tail too. This week, Dumb Ways To Die won't die, Uber delivers kittens, Coke get colourful, The Samaritans make a smart Twitter tool, and Honda create the most awesomest interactive video around.
Dumb Ways To Die – The app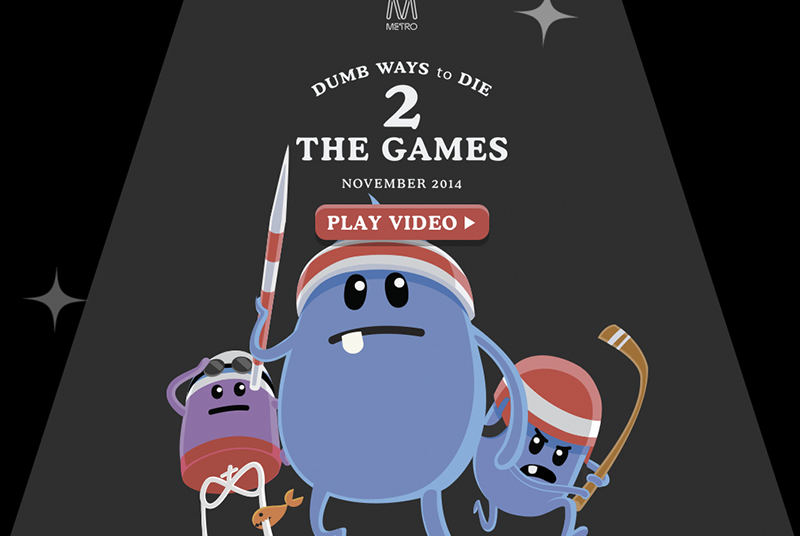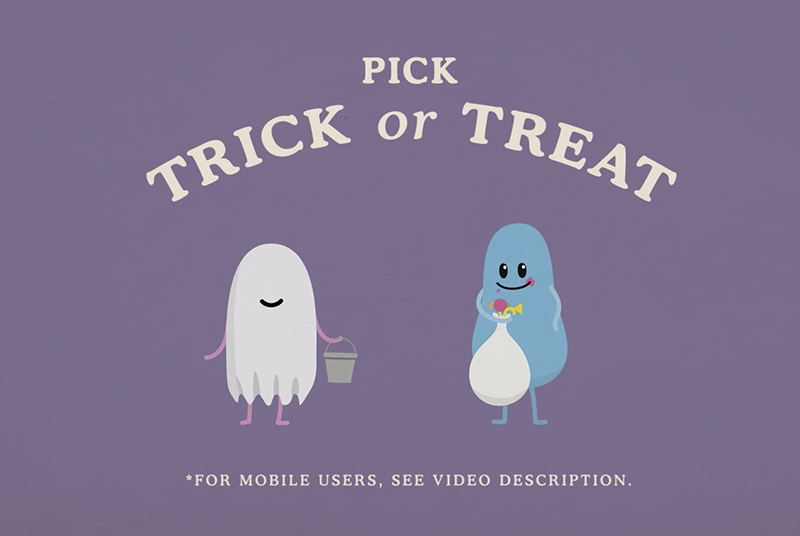 The viral ad promoting safety on the Aussie Metro (if you somehow have no idea what I'm talking about, read our post here) has been turned into a gaming app – again. This time, you have to pit your wits against Olympic-style disasters (think: flying javelins etc). We have no idea why they're launching this outside of an Olympic year, but it goes to show the legs in this campaign, take a look at the new app here. And not only have McCann produced a new app, but they have given us a treat with a Halloween viral ad also, check it out here.
UBER kitten delivery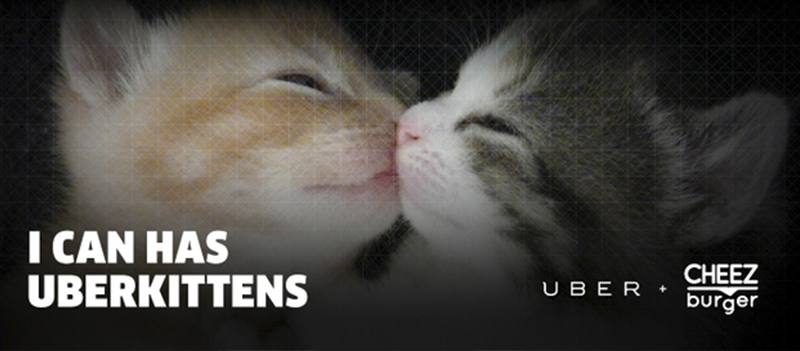 In partnership with the American version of the RSPCA, and Cheezburger (the LOLcats guys), Uber are offering 15 minute kitten cuddles to stressed-out office workers via their UBERkittens button. The driver and animal shelter staff bring the fluff balls to offices on request, for just $30 (all donations go to the charity). ARE YOU LISTENING UBER? Do this here please. Have a look at cute kittens here.
Coke colours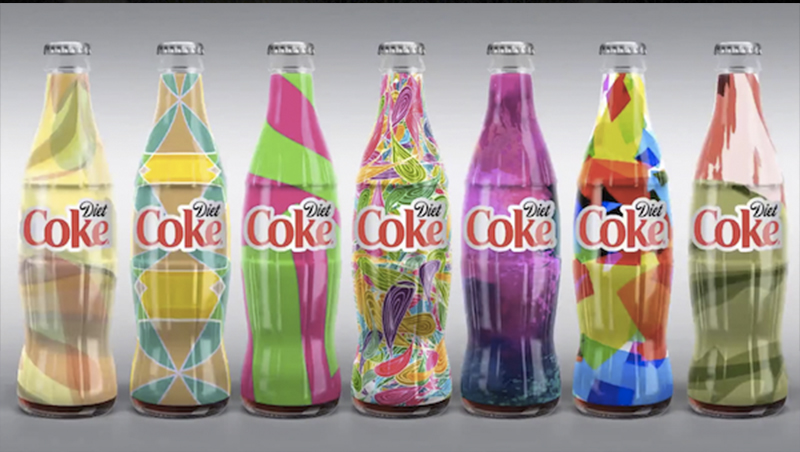 For their 'Stay Extraordinary' campaign in Israel, Coke used a special algorithm to individually print millions of bottles with different patterns – a pretty impressive feat and a continuation of the brand driving campaigns via their packaging. Have a look here.
The Samaritans Radar
You can't always know what's troubling your friends, so Samaritans have devised a Twitter tool to give you an extra ear. All you do is let their 'Radar' listen to your Twitter feed, and it emails you with any potentially worrying tweets from people you follow – meaning you don't miss them and can provide support (guided by Samaritans, of course). A smart idea, but potentially one that falls short if you consider how many people actually hide their true emotions on Twitter. One to watch. Have a look at the site here.
Honda Type R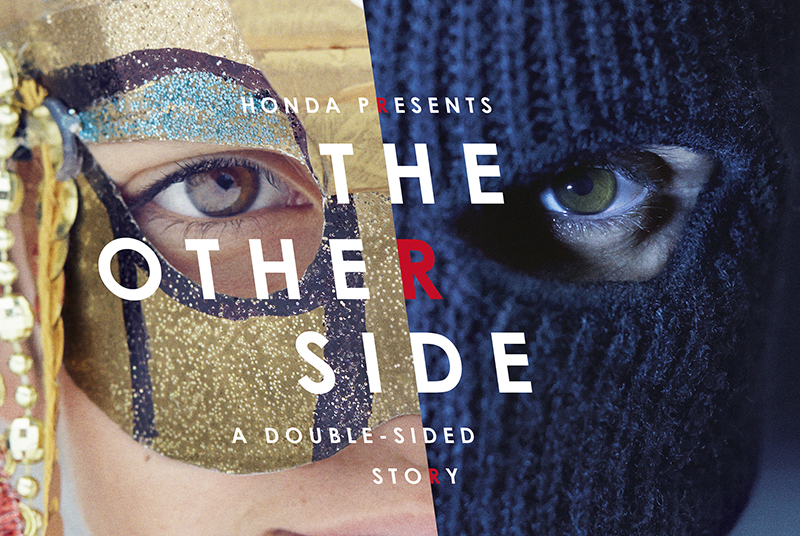 Last, and certainly not least, is Honda's incredible new 'The Other Side' video, created by W&K (who else?!). This is an example of a simple creative idea executed perfectly. To show off the fact that the Honda Civic and Honda Civic Type R allow you to be two people with two sides, they decided to create a video with two sides. As you watch the story unfold in one car, pressing and holding the R button allows you to see the other story unfold – for as long as you want. There are endless watching opportunities here to make sure you catch everything as you toggle between the two narratives. Film-quality videography and acting is the cherry on the cake. This really is the Power of Dreams. Interact with the video here.
Trick or treat? Happy Halloween.
If you think we've missed anything world-changing that should be covered, let us know and we'll put it in next week's round-up! Email: hello@toworkorplay.com
[Images courtesy of Youtube, Dumb Ways To Die & Uber]