Want to be in a new documentary? //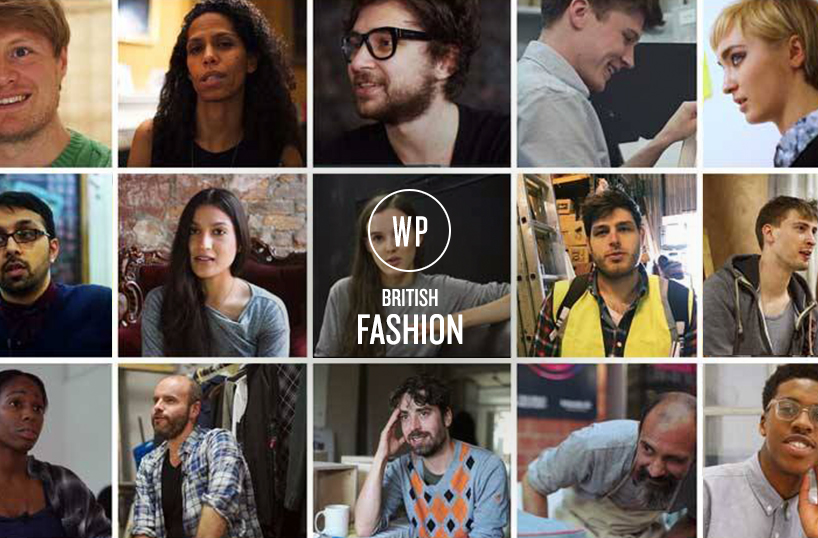 Calling all fashion designers – do you have what it takes to star in this new documentary by Paul Wyatt? Read more to find out.
Award winning filmmaker Paul Wyatt is making a new documentary and is looking for people to be in it.
Building on the recent TV and film festival success of the pioneering films "The Workshop" and "The Survivor Sofa Story" comes a new documentary about innovative British fashion. This new film will showcase the exciting innovations being carried out by individuals and companies up and down the country to revolutionise the way people buy and throw away clothes, and eliminate waste from their wardrobes.
We know that 350,000 tonnes of clothing goes to landfill every year, and we've all heard the negative stories about the fashion industry through the tragedy of Rana Plaza and films like the True Cost. Now it's time to set the record straight and give some airspace to the inspirational stories that are happening here in Britain, in our own backyard. We want to prove that innovation isn't dead in the UK.
This is a fantastic opportunity for two emerging British fashion designers to star in the film and to help viewers change their ideas about clothing. Over four days in July and August you will be visiting the most pioneering organisations in the UK, discovering how they do what they do and what motivates them. We will also feature your own design studio, and how you might incorporate what you learn into your future productions.
Please note: Applicants will need to be confident on camera and happy to share your views with the general public.
If you are interested in this unique opportunity to appear in this documentary, please send an email to beinthefilm@paulwyatt.co.uk by 29th June, explaining why you would like to be in the film, what you think you could bring to the production, and giving details of your fashion expertise. No more than 500 words please!
Good luck!
Images © Paul Wyatt