Career Profile: Bellatrix //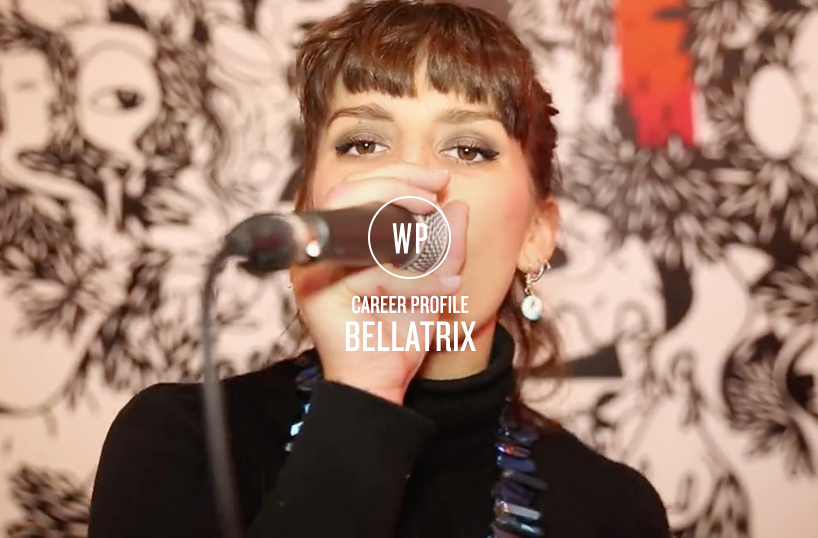 TWOP talk to Belle Ehresmann aka Bellatrix, former UK female beatboxing champion and all round talented musician, to dig deeper into life beyond the voice.
Name: Belle Ehresmann aka Bellatrix
Location: London
Career: Beatboxer / Musician
Site: www.bellatrixmusic.co.uk
Bellatrix is a talented so and so. The hip-hop independent power-house is the voice behind the band "The Boxettes" and has won a fair few awards (including 2009 world beatbox championship) for her weird yet wonderful efforts as a beatboxer. Belle discovered her passion for music while studying jazz at Guildhall School of Music and Drama and has since played at international gigs and festivals, sharing the stage with some major artists such as Jarvis Cocker, Imogen Heap and Nick Mulvey, but is now focusing on finding herself as a solo artist. We caught up with Belle ahead of the 10th Anniversary Beatbox Championships at Clapham Grand this Saturday 7th Nov.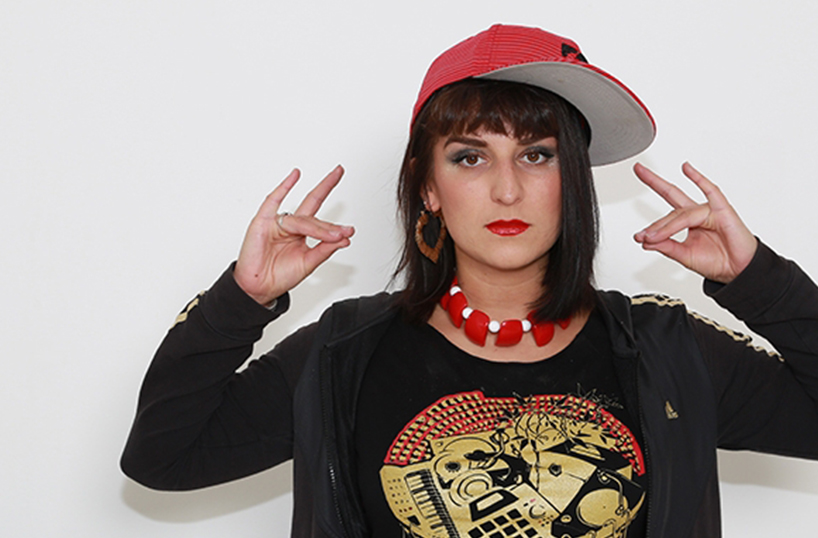 To break the ice tell us something about you that no one else knows:
I have an imaginary armadillo called Bertha.
How did you start off in the alternative music industry?
Music has been ingrained in me as long as I can remember; as a child I spent many a night having been put to bed at the back of the stage while my dad played gigs. My first instrument was the cornet, then I moved to bass guitar aged 12. Around 14 I discovered beatboxing through a family friend, DukeBox. I was a very bold and ferociously independent teenager; my inquisitive nature and a hunger for experiences lead me quickly to the stage. Jumping at every opportunity that came my way, I got stuck right in and created a name for myself.
How exactly does beatboxing work?
Beatboxing is a form of vocal percussion, by which you use your vocal apparatus to create percussive sounds, or instrument/synth sounds. similarly to language, it's all about air flow and pressure/release. I honestly believe that anyone can beatbox if they put the time in! A lot of people say that beatboxing isn't music, or that it's just a gimmick. My response to this is to agree that it isn't music, but a means of making music. If wielded with the right amounts of skill and creativity this tool can be used as an incredible musical instrument!
What has been your proudest moment to date?
Sometimes parents approach me, thanking me for being a positive role model for their daughters. I can't express how moving this is for me. It's pretty overwhelming actually, and makes me prouder than any big gig or important title.
What's London's beatboxing scene like on the whole?
I am so blessed to be a part of such an incredible community! Over the past ten years as beatboxing has really grown in the UK, we have become a solid group of friends all from such different back grounds. We work together, play together, make music together and everyone is generally very supportive of each others work. Unfortunately whilst there are some other female beatboxers in the country now, they aren't so engaged in the community at the moment. This is something that needs to change and is going to be a focus for me in 2016.
In the past you were crowned the world's female beatbox champion. Did that shape the career you have today?
Battle beatboxing actually isn't what inspires me and although there's no doubt that having that title definitely was a positive thing for my career, I wouldn't say that is shaped my career. You might have gathered that my interest in beatboxing lies in the musical aspects of it, much of which is lost in favour of technicality in a battle context. I find it frustrating and stifling, and prefer to put my focus elsewhere.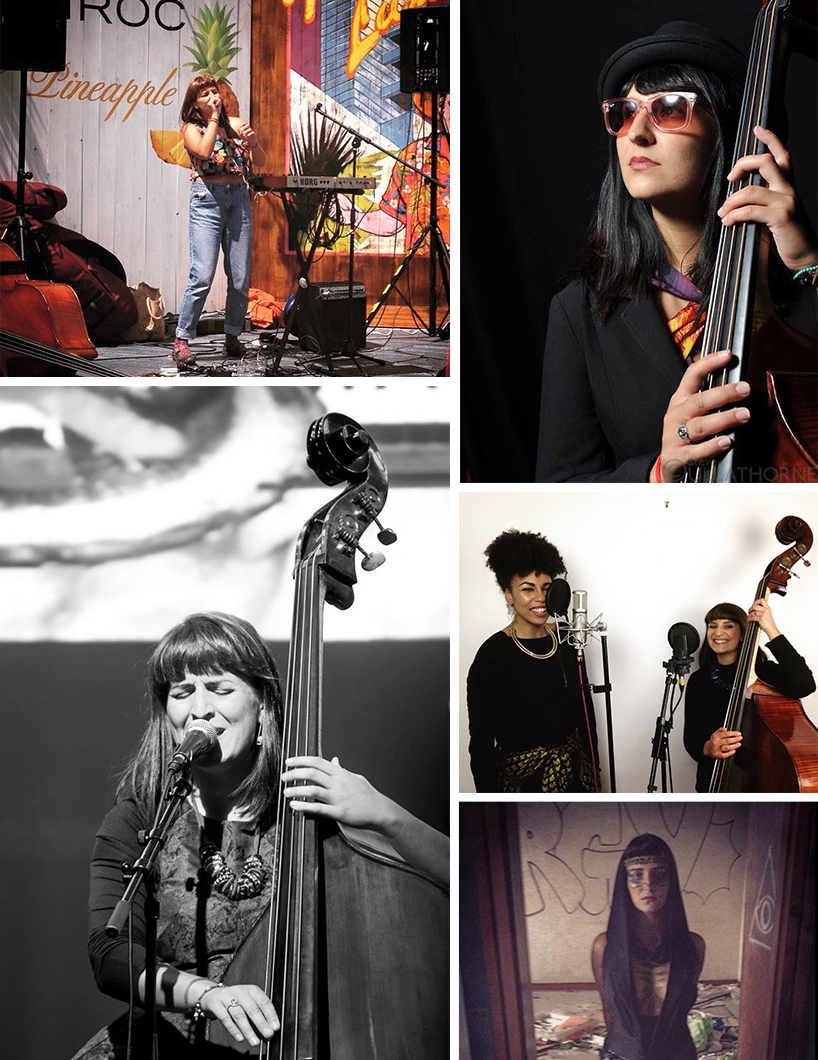 What's your favourite kind of crowd to perform to?
Ooh that's a tough question! Different crowds are suited to different types of performance, but also each carry their own special charm. I do love the mass energy of a main-stage festival crowd, but also the focus and intimacy of a small crowd. There are times when the performer and the audience are really riding the same wave together, really sharing the journey. It can be a crowd of any kind. Those are the most special shows.
Apart from beatboxing do you take part in any other music related activities?
Yes! My first instrument is double bass; I studied jazz double bass for 4 years at London's Guildhall School of Music and Drama. I also sing and write songs. My career to date has involved loads of awesome collaborations, with which I've toured and festivalled all over the world. However I've recently reached a place in my career where it's time for me to focus on writing my own music. I'm properly excited about it!
Where can we see you preform?
I've wrapped up all of my performances for this year and am going into hibernation to write my debut EP! You can follow my progress on facebook.com/bellatrixonline or @Bellatrix_Music (Twitter + Instagram). Having said that I will be performing at the UK beatbox championship on 7th November at Clapham Grand – I'll be doing some of my solo material, a set with The Beatbox Collective, and I'm also competing in the team battle with my beatbox sis Grace Savage. COME! The whole event is gonna be fully going inwards!
What's the best bit of advice someone has ever given you?
The piece of advice that sticks with me the most that I regularly remind myself, is that life is about the journey – not the destination. It can be so easy to get caught up in where you are trying to get in your career, that you forget to enjoy all of the nuance and experiences along the way.
What advice would you give to someone wanting to break into the music industry today?
The main things I'd say, are to work hard and be ferociously true to yourself. Be the best YOU that you can possibly be.
What does the future hold for Bellatrix?
A lifetime of music, places, and humans! I plan to start releasing my own solo music next year, starting with an EP or two, and then an album. When it's time, I will rehearse my band ready to tour. Keep an eye on my website for new developments – www.bellatrixmusic.co.uk. Amongst this I will of course continue to collaborate, and I will keep you up to date through my social media pages (links below).
With thanks to Belle.
Have a chat with Belle on Twitter here or check her out on Facebook here.
[Images courtesy of YouTube, Bellatrix on Facebook & Relentless Energy on Facebook]