Pin your way to success //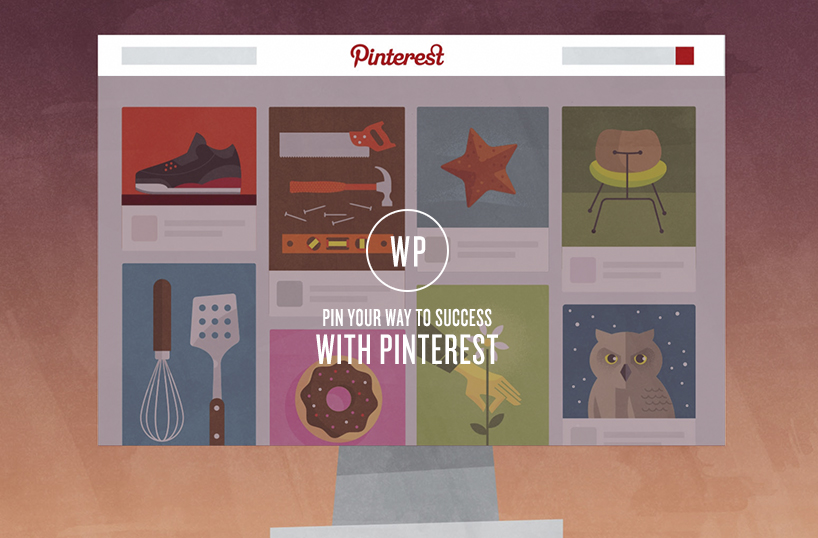 Pinterest; it's best uses, what to pin and why Nat believes everyone should use it.
I love Pinterest. I can say I use it at least once a day for various different requirements and to be honest I don't know how I organised my inspiration before this bloody brilliant platform was created. My work friends even used to take the mick out of me as I waffled on about how ace it was all the time. BUT, as a designer, I  think it's a vital source. And it's not only design that it's useful for. Here's five reasons to use my favourite site:
You're starting a design project
Branding, digital, mobile, print, product, editorial and identity design… if you're starting a print design project then Pinterest should be one of your starting points for inspiration. Let's face it, all ideas are grown from something else and in the attempt to trigger an idea or thought process I naturally revert to the site and have a quick browse, set up a board for said project and absorb the images like a sponge. With the ability to search by keyword it's much easier to gather assets and find designs fitting to the work you are creating. The historic printed moodboard now becomes an interactive haven and if you're lucky fellow pinners will have linked their images to the source sites. Great stuff.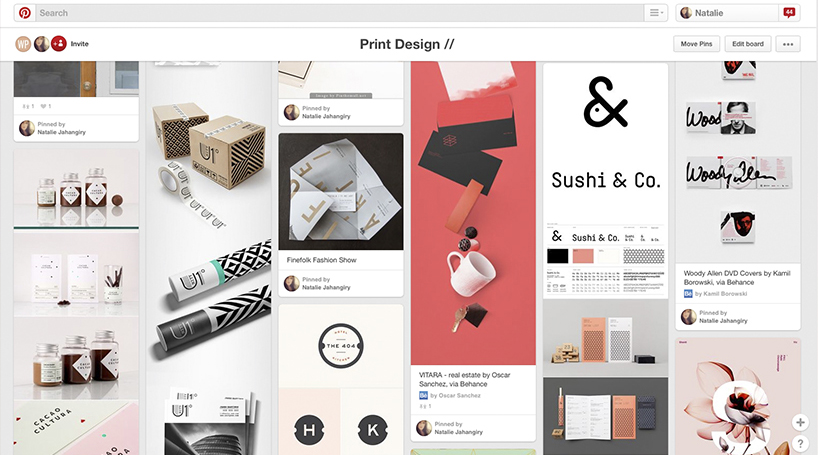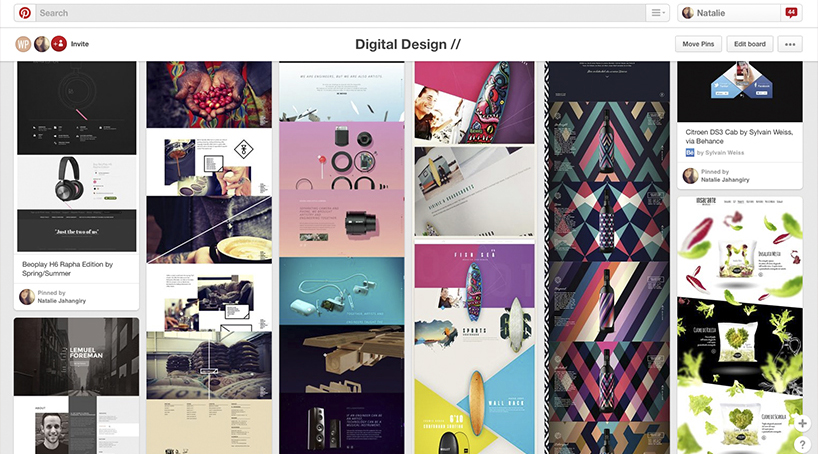 Check out the TWOP design boards here:
pinterest.com/Toworkorplay/print-design
pinterest.com/Toworkorplay/digital-design
You're decorating and need some ideas
Whether you are decorating inside or out Pinterest gives you an insight into beautiful room and outdoor decor from sources worldwide. I get a lot of my home inspiration from the site which gives so many lovely ideas, DIY tips and tricks, colour combinations and furniture recommendations. A much welcomed help when seeking a direction on making a house a home. And not only is it great for home ideas, it's great for shop ideas also! My family recently opened a healthy food cafe and we spent a great deal of time gathering thoughts and having a nosey around cafe interiors worldwide. It gave us a great starting point to build the shop's interior identity.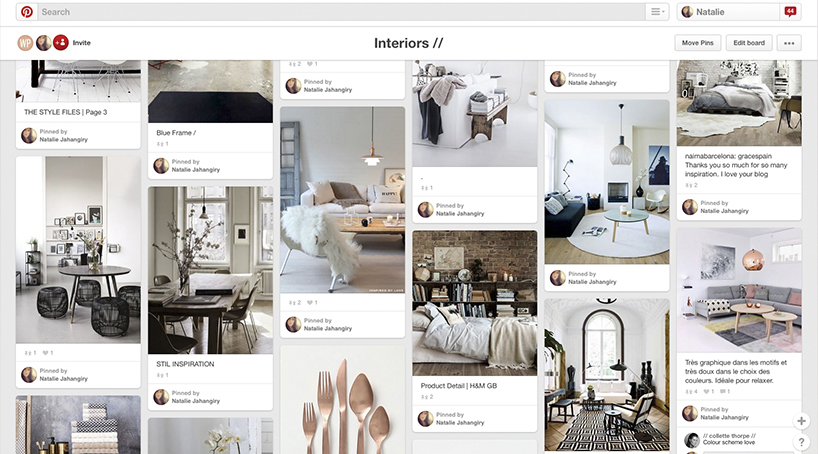 Check out the TWOP interior board here:
pinterest.com/Toworkorplay/interiors
You're hungry for new recipes
Food porn. Lots of it. Enough to make you drool… but linked to deliciously delightful images are some pretty great recipes and lots of healthy eating ideas, obviously beside a whole load of mouth watering treats. This alone should make you want to open the site and salivate at the screen. Great for dinner party inspiration and new dishes to recreate.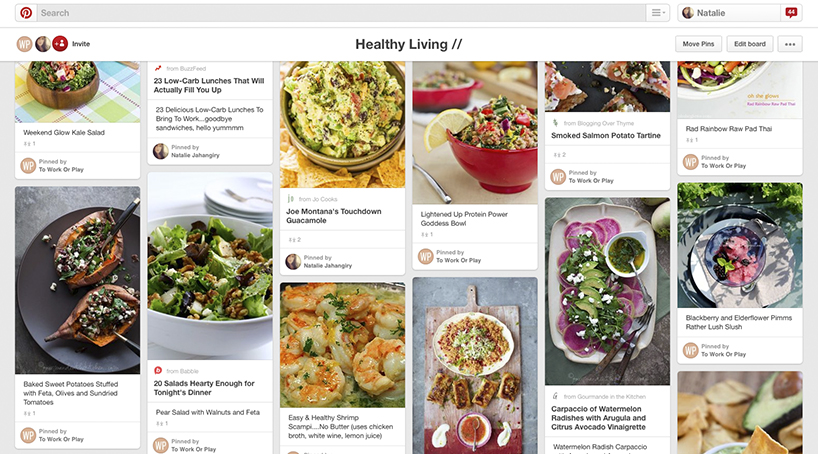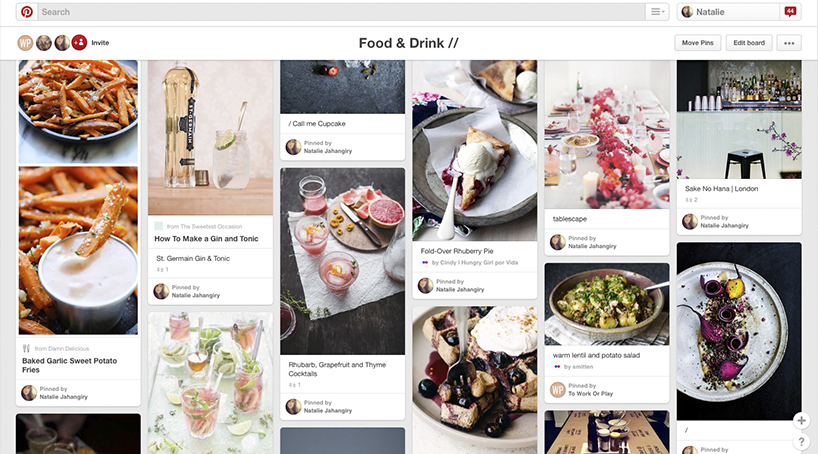 Check out the TWOP food boards here:
pinterest.com/Toworkorplay/healthy-living
pinterest.com/Toworkorplay/food-drink
You or your friend is getting married
Weddings. Probably the most popular use for the site, and what it's well known for. A world of creativity lies within the pages of Pinterest for all things nuptial related. If you are getting married, you are helping your pal with design ideas (standard designer friend jobbie), or you are planning ahead (let's face it, most women who have Pinterest have a wedding board pre engagement…). There are some brilliant ideas for decor, beautiful invites, smaller details, flowers, dresses and colour schemes, the list is literally endless. A great tool to help the bride to be ease into the role of wedding planning queen.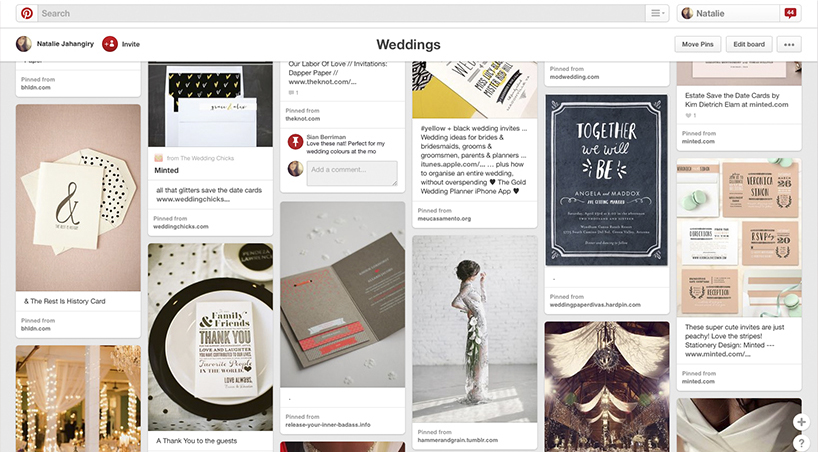 Check out my board (yes I have one too) here:
pinterest.com/natjahangiry/weddings

You generally just want to see cool shit
Do I need to explain this much more? Just get yourself logged on and pinning already.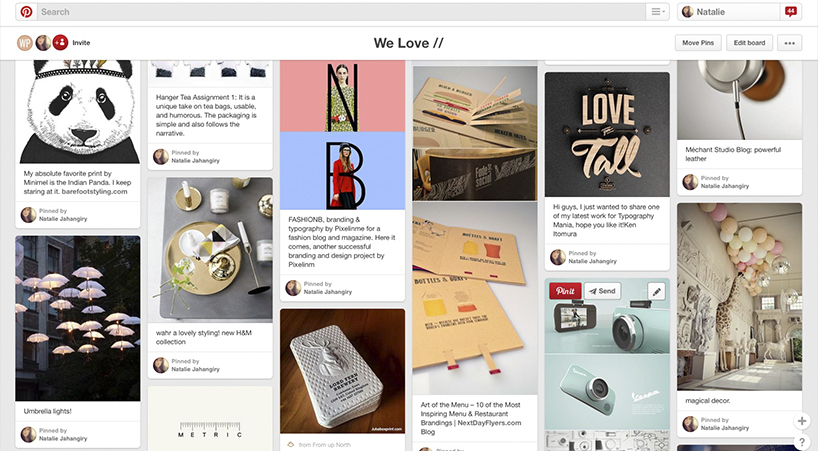 Check out the things we love here:
pinterest.com/Toworkorplay/we-love
Warning: Once you start pinning you can't stop. It's a bit like trying to complete Candy Crush… goodbye free time – but at least it's useful. Enjoy!
Words by – Natalie Jahangiry
[Imagery courtesy of Nat's and TWOP's Pinterest boards]