Promotion? Get in line! //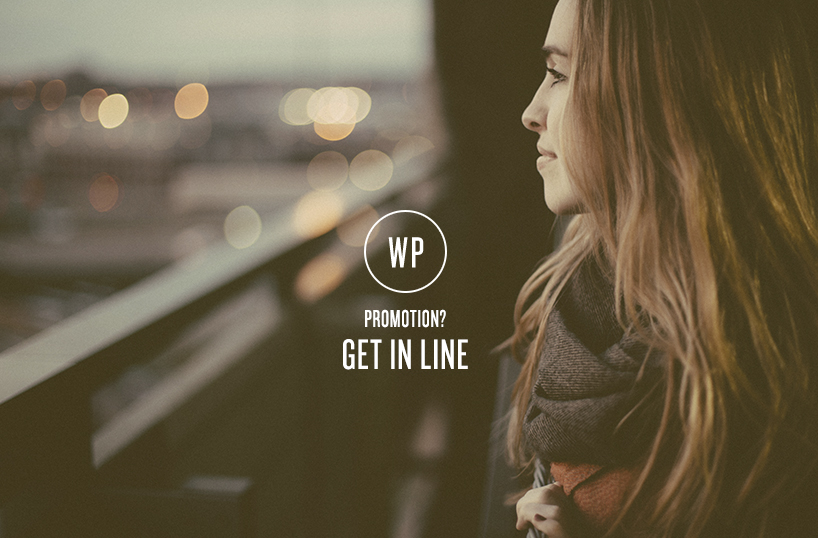 Do you have the opportunity to get a promotion? Here's some advice and simple must dos to ensure you're first in line for that new role.
You've been in your current role for a few years, maybe less, maybe more – you're comfortable, you know what to expect most days but you can't help shift that nagging feeling of "I should be pushing myself further, do a little more – up my game somehow". If this is you, you should start looking for opportunities within your work place, are they taking on any new projects with existing clients? Have they just pitched and won a new pieces of business? Is there anyone the next level to you leaving?
If you spot an opportunity that tickles your fancy –  how do you ensure you're in the right line of sight to be noticed for it?
1) Speak up – If you want something, don't wait around for somebody else to make it  happen. You've spotted an opportunity that interests you – so let the right people know. You don't need to make a big deal about it or scream and shout, approach the right people and make sure you get in the reasons why you think you'll be right for the new role.
2) Don't let salary hold you back – In limited circumstances, it may be smart to choose one job over another based on salary alone, for the most part, though, it's a mistake to focus on a paycheck. Think beyond the salary, look at the benefits as well as new skills, training, exposure, experiences in new areas of the business, leadership opportunities and more.
3) Always be a team player -It's likely that in your desired role you will need to be part of a team, if not directly then via a third party – you need to show how you work well with others and help to infuse the company with a positive energy.
4) Offer your time for free – In some cases, it may be a good idea to suggest taking on part of the new role on top of what you're currently doing – this shows dedication and that you're really willing to give it your all. It's also being honest about your capability – let the decision makers see what you're made of!
5) Be honest with your current boss – Make sure you don't alienate your current team, be honest with your boss/team. It's not a crime to want to try new things and develop your skills. Remember, when you start a job no one expects you to stay forever, being honest and upfront will show your potential new team they can trust you and once again, that you're a team player.
I hope this helps, best of luck with all the new opportunities arising in your workplace! Good luck.
Words by – Vanessa Toby