Industry Profile: Ian Haworth //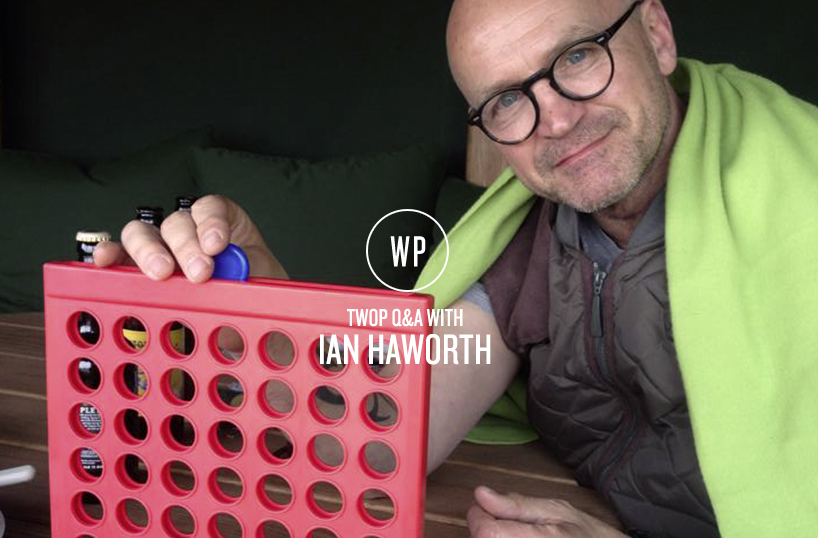 TWOP asked good friend, Ian Haworth – ECD at Wunderman, a few questions about his passion for the industry, his time as an acclaimed awards judge and what advice he would give to youngsters trying to break into advertising.
Ian Haworth is probably most well-known for his judging talents within the industry. He forms part of a team that determines what creative work will win a shiny Cannes award, or sort after D&AD Pencil, but we known Ian as an inspiring creative lead of which we were lucky enough to work with. During his career Ian has won over 85 awards and spoken about the creative industry around the world. He has sat on major award juries and is currently ECD at Wunderman UK and EMEA. A global inspiration who began his career at 17 where he started as a studio junior.
We know you well, but tell us something about you that no one knows:
I have been a Wimbledon Ball Boy, not once but TWICE!
What makes you so passionate about creative? What makes you tick?
I love "making stuff". Start from nothing and end up with something that didn't exist before.
How did you start out in the industry, who gave you your first break?
I was a 'Tea Boy' in an art studio. I think the CD hired me more for my rugby skills than creative ones.
Who / What inspires you?
Music, art and nature inspire me.
The advertising industry is tough. What issues have you come up against in your career and how have you overcome them?
The industry can be intense at times, some big challenges are around managing a number of pressing issues all at once. I've found my many years of martial arts and yoga practice keep me calm.
We love a good idea. What's your favourite ever campaign… An idea that has really stood out to you from the rest?
The John Smith's Yorkshire Bitter ads with the old guy and the dog.
We know you are well known for your judging skills in the industry. What awards event do you most enjoy judging and why?
Tough question. For me it's D&AD as it's still the purest award for creativity. However Cannes is amazing due to its truly global nature. So I pick those two!
Last year we did an article on 21 things we wished we had known at 21 (see here). If you could have a conversation with your 21-year-old self, what would you say?
Believe in yourself.
What do you think the future holds for the creative industry?
There is an amazing future ahead. The creative "toy box" keeps growing, the only limit will be our imaginations.
If you had one million pounds to invest into young talent, what would you do with it?
I would set up an academy for kids who weren't able to go through formal education. The creative industry doesn't tap the wealth of talent we actually have in this country.
What's the best bit of advice someone has ever given you?
Listen more than talk.
And finally what's the best bit of advice you would give a youngster starting in the industry now?
Be a sponge. Listen and learn everyday.
With thanks to Ian.