Social Do-Gooders //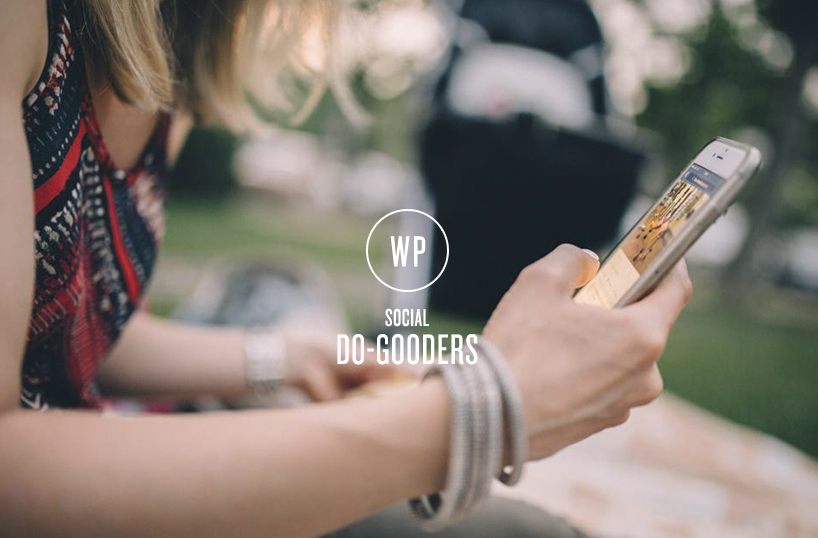 What effect does the Internet have on the society we live in today? Nat looks into the role of social media for positive acts of kindness.
The Internet and in particular social media play a strong part in modern day life, so much so that it's a natural addition to our daily routine. We don't think twice about it while stalking a Tinder date, emailing work colleagues or Skyping mates over the other side of the world, we all use it in one way or another.
At university I studied Multimedia Design and at the end of my degree I wrote a dissertation on 'The Effects of Social Media on Society'. Even back then, almost 8 years ago, I discussed the dramatic difference social media has had and the impact it's created on our world as we know it. Although the Internet can generally throw up some rather negative side effects, some of which I detailed in my document, every so often a story comes along that makes you think "Now that's what it's all about!", with people stepping outside of the norm to use this tool for positive means in random acts of kindness or in the hope of performing a good deed. These heartwarming moments are where my faith in humanity is restored.
I recently watched 'The Stranger on a Bridge', a Channel 4 documentary that followed the story of Jonny Benjamin, who, on a cold January morning, was about to commit suicide by jumping off Waterloo Bridge, but was unsuccessful as a man walking past stopped the tragedy from happening and talked him down from the ledge.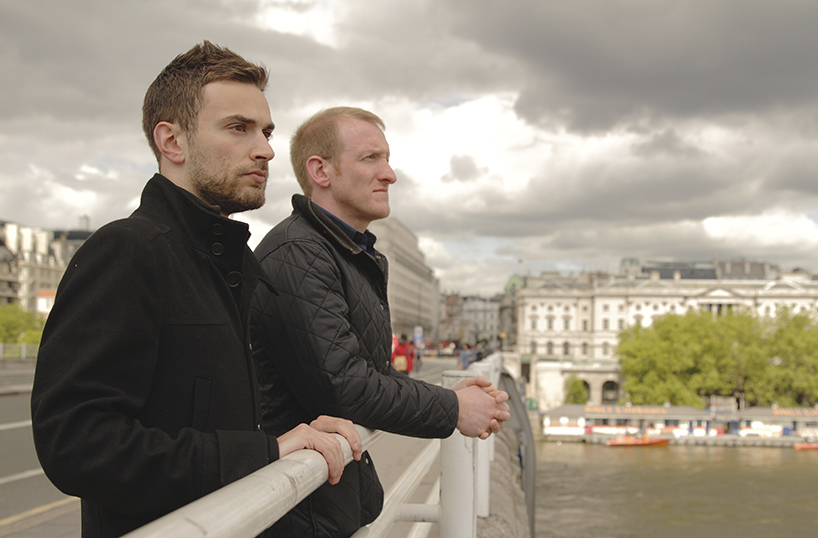 The show follows Jonny's journey and reveals that on the day he had found himself on that bridge, contemplating throwing himself into the freezing River Thames below, he had run away from hospital after being diagnosed with schizophrenia and bipolar. He'd also heard voices in his head from the age of 10, thinking that happens to everyone. Back in Jan 2008 he found himself unable to cope with the diagnosis and wanted to end the suffering, for himself and his family. That was until a kind man pulled him back over the bridge and talked him down.
Jonny said: "I had wanted to find this guy ever since it happened, but I knew I had to be in a good head space to launch a nationwide campaign, as I knew it would be hard. So it wasn't until six years later that I went ahead and did it." So this year he came up with the idea for the social campaign, which he called #FindMike as he wanted to give an identity to the compassionate stranger who saved his life.
Taking to Twitter to launch the idea, Jonny began the search to find "Mike". The Channel 4 team document his progress showing hundreds of thousands of people sharing the story and search on social channels with the aim of finding the man who helped him on that dark day.
A total of 38 people came forward, claiming to be Mike, most of which had genuinely saved someone on the bridge also, but none being the stranger he was looking for. That was until a man called Neil Laybourn stepped forward by sending Jonny an email resulting in the pair meeting and Neil being the Good Samaritan that had saved Jonny. There's a glorious moment in the show where they meet and hug and emotions are high (if you don't cry at this point you must have a stone heart).
Jonny's story created worldwide news, helping to prompt fellow suffers to come forward and seek care. Because of him, and the power of the World Wide Web, many lives have been saved and hundreds of people have been able to speak up and say they need help. A wonderfully heart warming story, showing the power of the net when used correctly.
Last year a story popped up on my Facebook feed. Many people had shared it and were talking about it. It was a post from a rail service manager trying desperately to find the small owner of a teddy bear that had been left on the train.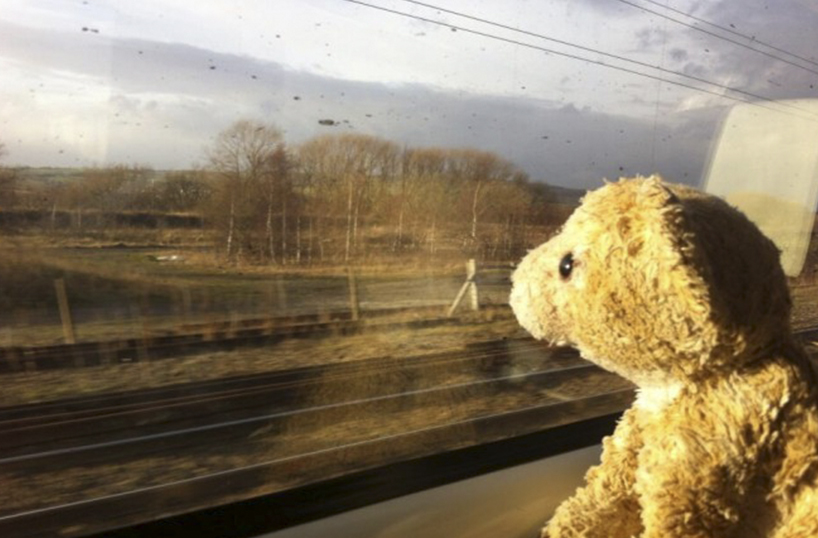 Casting our minds back a little further, to December 2013, there was the story of a heartbroken young girl, who was wonderfully reunited with her lost teddy after incredible social media appeal.
Little lady Phoebe Simpson lost Roar the bear on a train from York to London during a family outing. She was said to have been completely gutted by the loss (we know how you feel Phoebe, we've all been there), and had been "in tears all weekend". Until, yet again, a kind Samaritan, in the form of fellow train passenger Lauren Bishop found the teddy and tweeted an appeal to find the young owner. In her posts she explained that she would take it to lost property at Newcastle station the next day. Meanwhile she posted a series of bloody brilliant photos of the bear have a jolly good night out in Newcastle. Roar was snapped in the pub, backstage at the panto, having a good relax in a hotel bed and even having a morning stroll along the Quayside.
The Internet once again came out fighting with appeals and the hashtag #lostbear (turns out the best is actually a lion) leading to Phoebe's dad Ben spotting the post and replying "Wow. The power of the internet and kind folk. That is my daughter Phoebe's bear – she has been in tears all weekend and I have just shown her the picture and she is over the moon. Thank you all so much! Phoebe is very much looking forward to being reunited with him." Happy faces all round.
More recently there was the story of Winnie Blagden, a 99-year-old widow from Sheffield who has no children and lives alone, having very little contact with the outside world. BBC Radio Sheffield had come across her story via one of her carers and launched a nationwide social campaign which in turn went viral. The Facebook statement read "We'd love to make her landmark birthday special – can you help… To start with, we'd like to get Winnie some birthday cards and letters to open on her big day. If you're in, let us know below, and share the post so we can reach as many people as possible".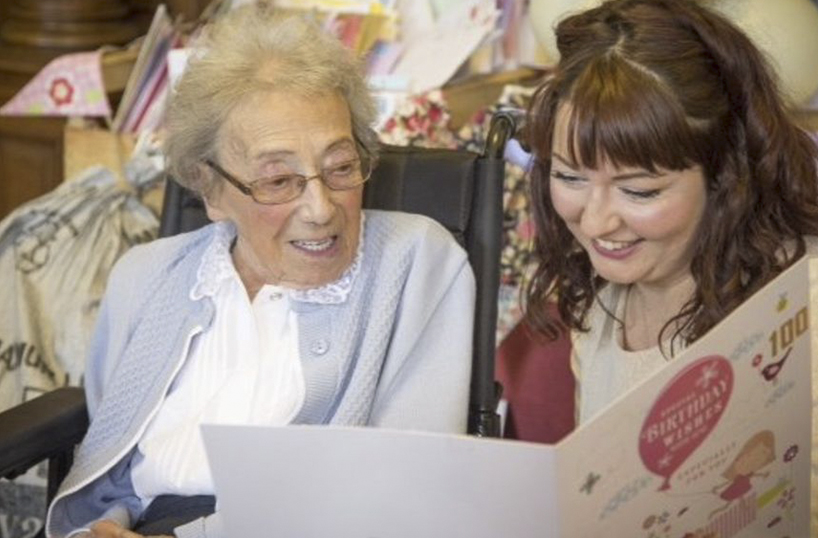 The appeal reached a worldwide audience and was seen over six million times with thousands of people sending cards (16,000 to be precise) and offering their services from all over the world. Pledges included hotel stays, 100 pink roses, jewellery and personalised perfume among many other generous offers. One very kind stranger wrote "I have a garden centre in Derbyshire and I would love to pick Winnie up and bring her out to my cafe for tea." and other wrote "I showed this to my daughter who is ten… She will make a special card for her.".
Instead of being alone on her birthday she celebrated at a surprise birthday party in Sheffield Town Hall, where she enjoyed cake and champers with lots of kind people.
Winnie smiled from ear to ear while opening a huge pile of cards and gifts and saying "It's beautiful and I just wish I could thank everyone individually". Nawww, what a wonderful ending to a lovely story.
All these stories show that social media sites give users a platform where stories can spread like wildfire. You light a small flame at one end and boom… a chain reaction is created. One person's 'share' leads to another person's 'like' and another person's 'comment' and before you know it the modern day "word of mouth" is spread worldwide. If we can all do a little more browsing and a lot more do-gooding, our online world would become a better place all round, don't you think? 
Words by – Natalie Jahangiry