The Art of Networking //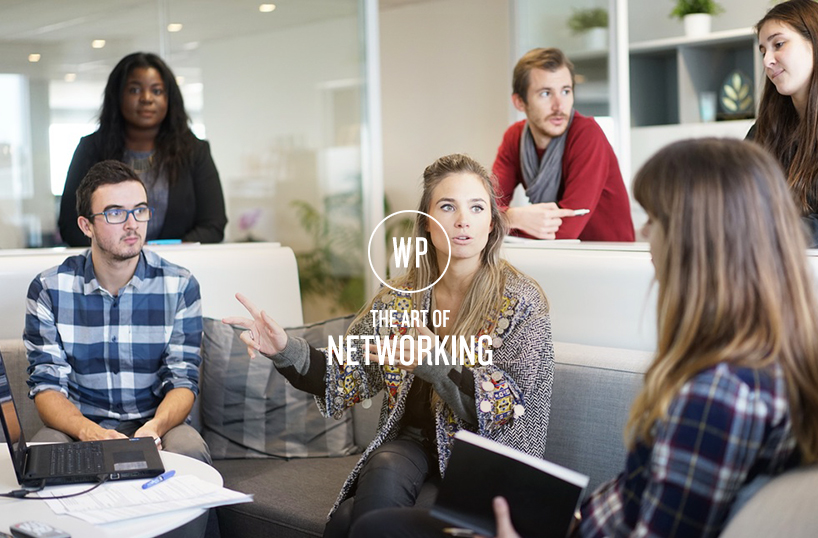 Are you well connected? In adland it's important to make and keep connections to progress in your career. Here Vanessa gives you some tips to stay ahead of the game in the art of networking.
We've spoken before about our industry being more about who you know than what you know. For that reason, creating a network is key. A lot of people think networking is simply turning up to industry events, taking a few business cards and reaching out to them when you need a job, but it's not that easy. There's an art and a process to how you make connections that are both valuable to you and possibly the people you meet also. Here are my top tips when it comes to networking events:
Stay ahead of the game
No one wants to meet someone who is out for themselves. By this I mean never arrive at an event with an urgent agenda to meet a specific person who just HAS to help you. Your best bet is to start going to the event a few months before you actually need to and meet people to start to building your network. That way you'll build relationships, gain a reputation for being generous and not self-serving.

Know your strengths
Since every person has value, it's essential that you know what yours is. Before you attend any networking event get clear on what talents, strengths, skill sets and connections you can bring to the table.
No egos please
Behind every opportunity is a person and behind every person lies something interesting. Be curious,
make it your mission to discover the value in each person you talk to. Never dismiss anyone based on their title.
Be a good matriarch
Once you begin to listen to people and learn what they can bring to the table, you'll start realising how one person in the room may be able to help another. Make it a point to connect to people you feel have something of genuine value to each other. When you go out of your way to make those potentially promising connections, you're doing your part to make the networking event a success.
Follow up
Stick to your word, if you've told someone you'll get in touch with them, do it and reaffirm your intent to assist in any way you can. If you promised to introduce someone to a person you know, take the time to do it. Little things like that mean a lot to people and just one introduction can end up changing someone's life for the better. You will also find that it works both ways and that people who are kind enough to do this for you could help you progress further in the future.
Words by – Vanessa Toby