What does Freelance mean to you? //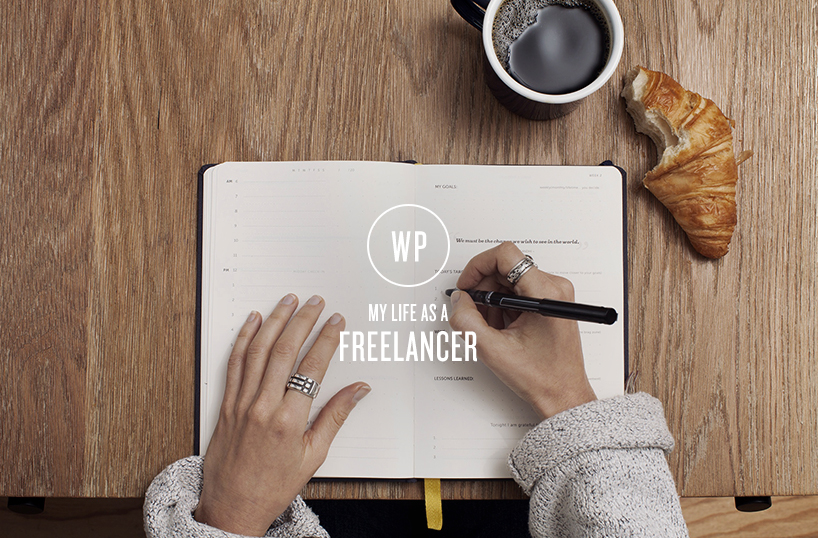 Working as a freelancer means different things to different people. Emily talks about her life as a freelancer – the downside and perks of working for yourself.
Despite having worked freelance – both as a Copywriter, and a Private Tutor for over two years now, I suddenly realise I have no idea what the word means – in the sense of its etymology or why on earth I refer to myself as such. A quick search and I find out that it's often specifically related to journalism, and apparently the 'lance' part has connections with the 'medieval mercenary warrior'.
Perhaps not all that relevant to today's freelancers then… a band of workers who exist in multiple shapes and forms. A freelancer can be immersed in a company (like Nat) – working in their offices and participating in company events – yet swerve a permanent contract and enjoy perks such as unlimited holiday. Equally, a freelancer can work entirely remotely (like myself) – sitting on a tropical island whilst working on projects for a firm in West London. Others enjoy a combination of both.
All I can speak about really is what freelancing as a concept means to me. I love it, I adore it, I'm happy to be defined by it.
With such pieces one is always supposed to start with the positives then give a nod to the negatives as the piece progresses. Well, I'm freelance so I've already broken rules and will continue to do so.
The part I like least about freelance is uncertainty – there's no guarantee that you'll get a stable salary each month, you might go days without having a real conversation (yep, even water cooler chat seems wildly exotic when you reprogram and work alone) and you never quite know how long things will either last or take so you have to get adept at adapting pretty quickly. Oh, and you have to personally deal with things like your tax return, your pension, health insurance and anything else your company HR team would otherwise have covered.
However (and this is a grand, bells and whistles mercenary warrior type however), life can be great when you freelance. Imagine a world where you can book a haircut at 11am on a Tuesday, go for an off peak ticket when you need to visit your grandparents, meet a friend with a baby for brunch on a Thursday and never queue at the post office). Yep, there will be evenings and weekends when you're working and everyone else is free to lounge about – but they're doing it when the coffee shops are heaving, the yoga studios are fully booked and the traffic takes for-EVER.
I vividly remember recoiling in fear when an ex – boss spoke of her policy of 'bums on seats' with regards to her draconian rules that we were to sit at our desks from 9am-6pm with any time 'off seats' being seen as breaks or slacking. To me, this was totally unproductive and totally against how I worked. My colleagues adhered and would indeed have their bums on their seats, yet they spent half the day on Facebook, or emailing friends, or filling their baskets in an online shop. There would be days when I blitzed through my work, getting everything covered in 2-3 hours – only to find myself required to sit for the rest of the day gazing outside at sunshine I was missing.
Nowadays, my work can start at 6am. I've always been an early riser and conveniently I work a lot with Australia. At 6am, I can do a solid 2 hours of work (from the comfort of my bed if I want) then put down my laptop and head out for a walk – just as the rest of the world begins a lengthy (sweaty) commute across the city. Alternatively, I can go for a workout in the middle of the morning, always making up lost hours in the evening if I need to – sitting at my kitchen table, with a glass of wine. I work when it works for me. Days and weeks can be moulded and shaped to fit other things in my life – it's all fluid, as long as I can make it work.
You have to make your own routine as a freelancer. I always wake early – and I always get changed and put on makeup, even if not a soul will see me. Switch off time is important to avoid working 24/7 – and scheduling in socialising can certainly help to keep you sane.
In a world where women are constantly having to negotiate just how they're going to manage to 'have it all' I genuinely believe that freelancing at some point in your career can be an excellent option and may well change your lifestyle for good.
Words by – Emily Eaves