5 of the Best Minimalist Instagrammers //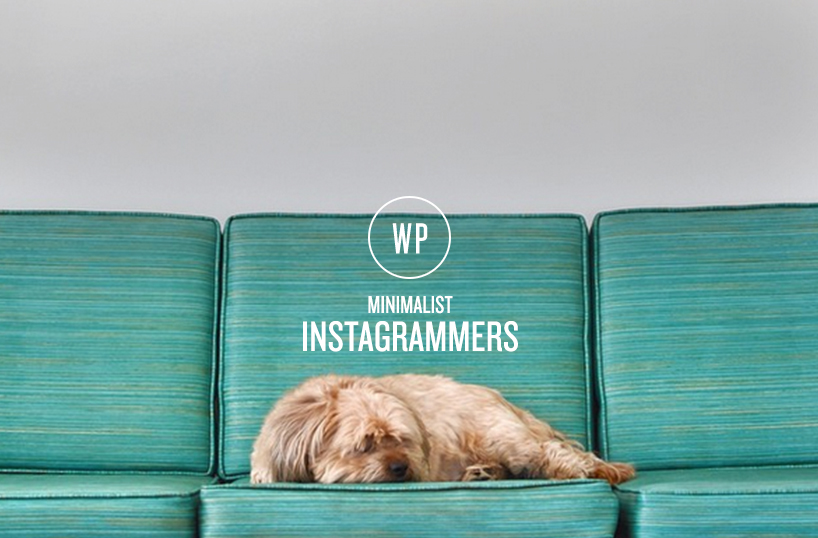 In our latest series we will be bringing you 5 of the best … from one particular topic. In this post Firuze gives you 5 of the best Minimalist Instagram accounts to fill your feed with simplicity, and a few tips on how to achieve it on your profile.
We round up our top 5 picks of minimalist Instagram accounts to fill your feed with simplicity. On top of that, we've given some handy tips to achieve the same effect as our admired Instagrammers.
@SOTY
Fashion enthusiast Jony van Stralen of the Netherlands takes photos that embody her monochrome Scandinavian style. The worldwide traveller's Instagram account Shout-Out to You has an obsession with monochrome and dominating white space. We're a big fan of her accessories shots that charm through jaunty angles instead of the typical symmetrical, organised style we tend to see. Try this by arranging an organised set, then adjust with a human touch.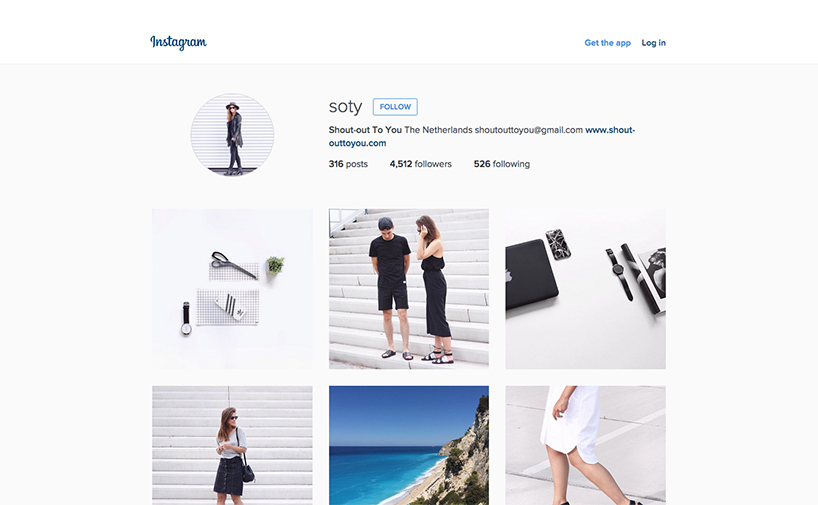 @cay_mae
Minimalist AND its shows her cat. Cay Mae ticks all the boxes with each minimal photo, even in outdoor shots of trees and meadows.She's a fan of white backgrounds, soft colours and a pop of something fresh dotted here and there. If you can teach your pet to stay still, try putting them on a piece of dark furniture in front of a well lit white background, then add something bright to the shot.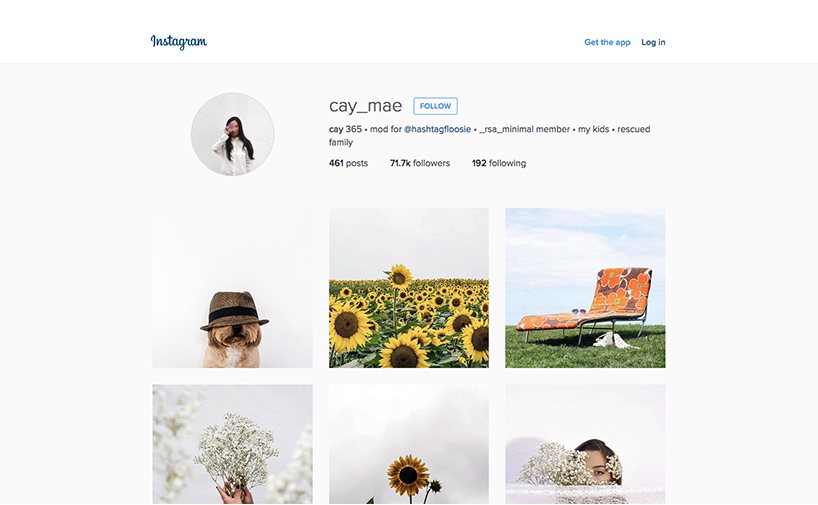 @imbrennarose
These Instagram photos from graphic designer and editor of Breanna Rose lack the built in filters and instead function as a photographer's album on social media. Breanna has a consistent colour tone of monochrome and natural earthy colours. There's no typical type of photo in her collection, and it shows off her eye of finding her favourite theme in any setting. To achieve the same effect, try reducing either your colour palette to three colours, using only one filter, or picking a single subject for every photo (like @ihavethisthingwithfloors).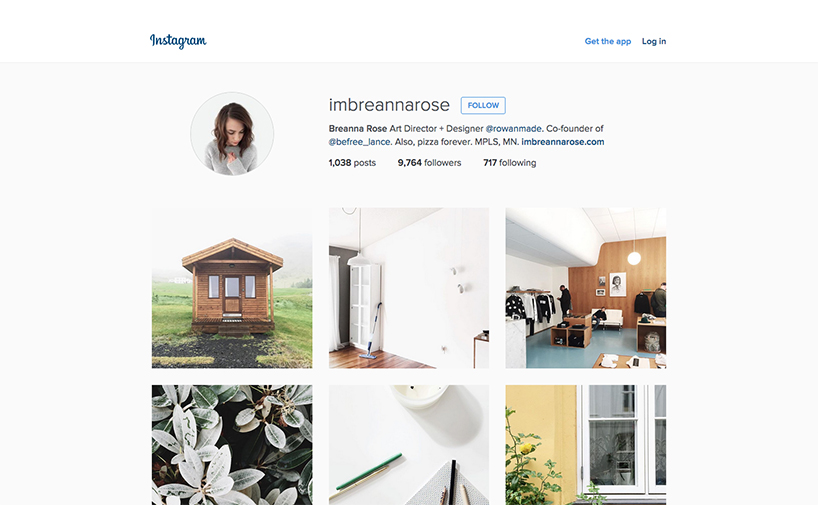 @thevedahouse
This account, run by Cassie of design studio The Veda House, has such an obvious theme it's flawless. Muted tones of black and white blend into deep matt greys. There's a certain softness about them despite the edgy angles. Most of these can't have been created using an Instagram filter, but try using the more advanced settings and reduce the saturation while increasing the sharpness and you should find a similar result. To achieve the muted effect, decrease shadows and decrease highlights to have your colours on a similar plain.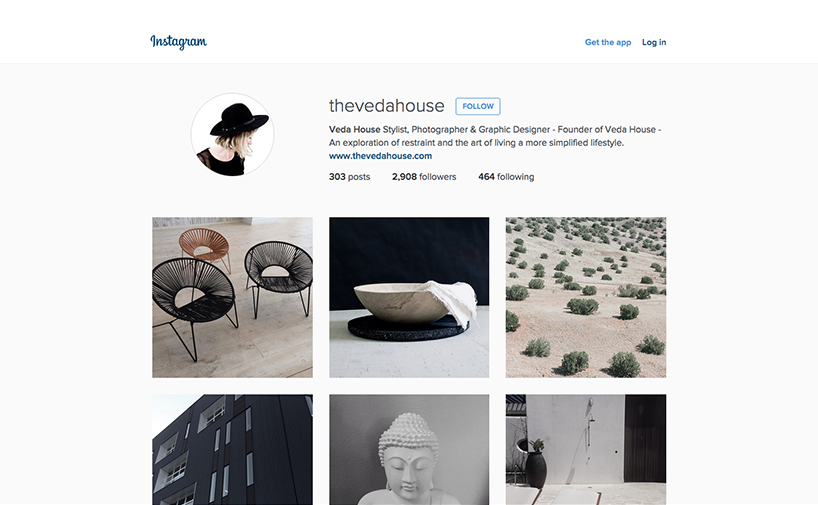 @Givemethatthing
The Give Me That Thing blog from Melbourne based Jayme and Alex has become our go to place for minimalism in black and white. Their goal is to simply show what they love, and isn't it perfectly monochrome. They balance style shots and minimal urban style to create a liveable theme. It's not exactly difficult to recreate a black and white Instagram feed, but it can be difficult to find the right show to fully capture a theme within it. Try to find crisp edges and anything white on white on white.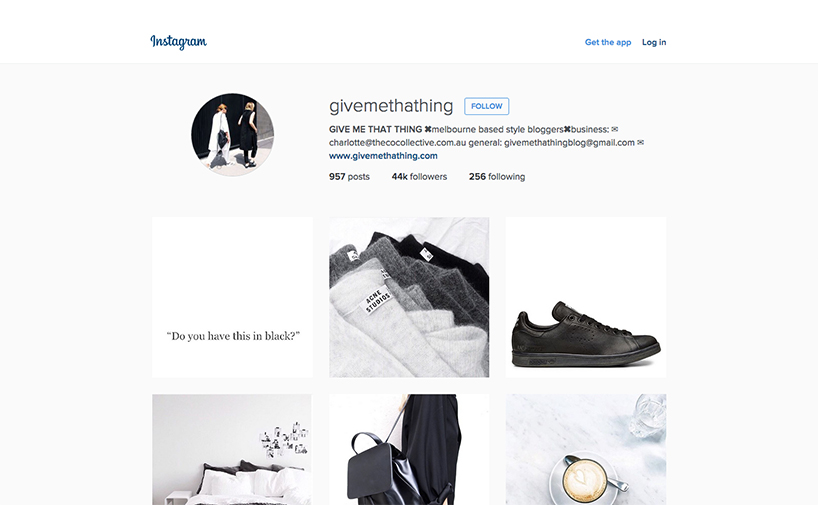 Words by – Firuze French
[Imagery courtesy of  Instagram accounts: @SOTY, @cay_mae, @imbrennarose, @thevedahouse & @Givemethatthing]