Brand Review: Casserole Club //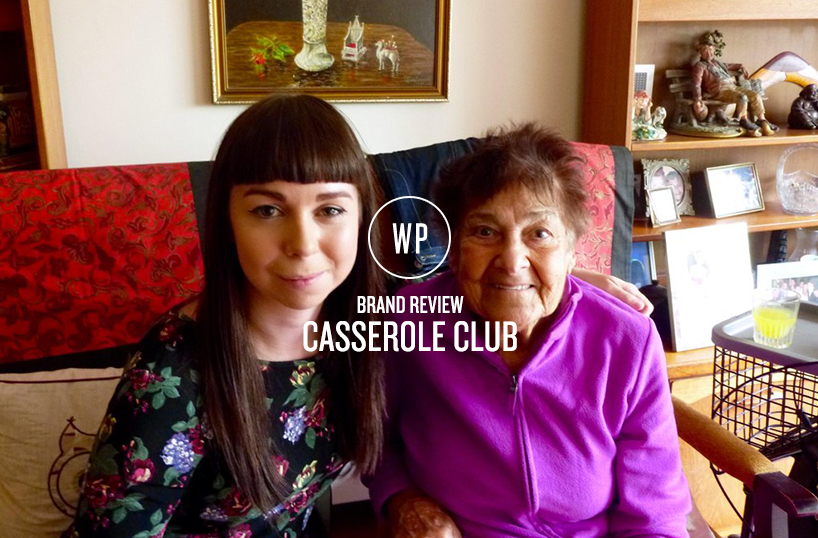 We talk to the Casserole Club about their worthwhile cause to feed the elders of the nation, how food can bring people together and the future of the organisation.
Do you ever get the feeling you're not doing enough? Not in terms of your career, but in your everyday life? I do. I often feel like I should be giving back to the community more and regardless of the fact I give money to charity I feel like there are things I should be active in to help as an individual rather than a cold paycheck. But what are these things?
A little while ago, on my constant hunt for worthwhile organisations, I came across a site called Casserole Club, a new kind of community project started in 2011. Backed by FutureGov, the idea of the project is to connect people who like to cook with older neighbours who aren't able to. Starting with just one person, powered up with a mobile phone and a spreadsheet, the idea started and the process of bringing communities together over food began.
Four years down the line and Casserole Clubs are in local areas across many areas of England and even over the pond in Australia. With a 7,000+ members the company have helped feed thousands of elderly people across the two countries. The idea works as it's something volunteers already do, which is cook. Through the simple act of sharing food hundreds of new friendships have blossomed and connections within local communities have been made because of Casserole Club.
Within the UK the club is currently working in 6 areas which are Barnet, Tower Hamlets, Staffordshire, Cheshire, Tameside and Reigate and Banstead. At the moment they work through close partnerships with local councils and partner organisations to fund and bring Casserole Club to new areas, but they need help to reach a further audience and grow the club. I spoke to the company to get a better insight.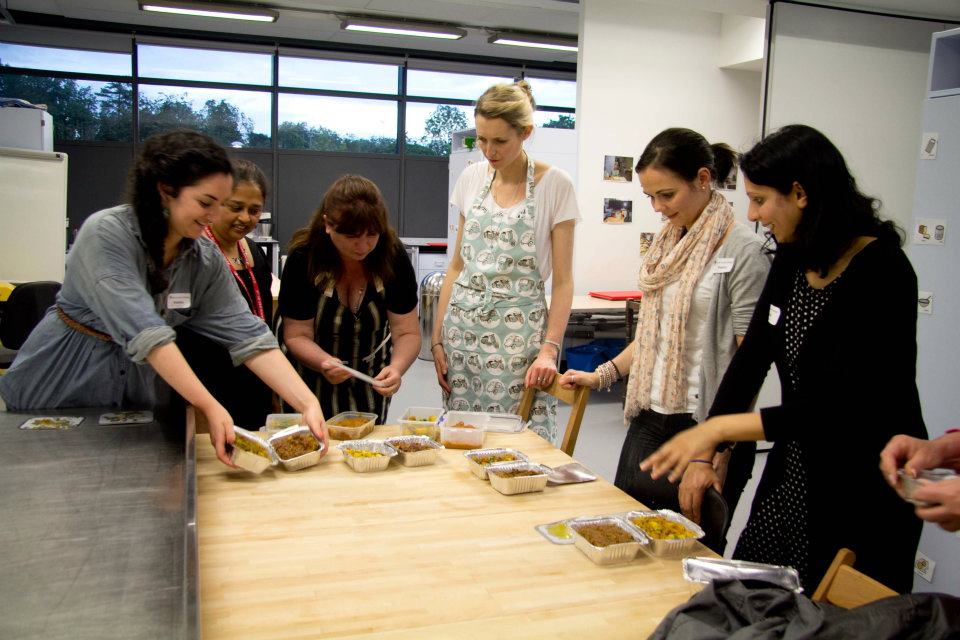 How did you start Casserole Club from having the concept to making it a reality?
It started as an idea to take the meals on wheels ideal to Surrey and to reconnect with what was originally good about it. We had an idea and trialled it on a few streets in Reigate & Banstead.
Who do you take inspiration from in the industry and what companies do you aspire to be like?
We take inspiration from everywhere. Mostly from the amazing volunteers who cook for our diners and become their friends and ours. We want to be the best company we can be and deliver something of real value to people and the communities where they live. We are all part of this.
What issues have you come up against and how did you overcome them?
So many! And we are still dealing! Legislation, risk averse mindsets, funding, finding the right partners who buy into our vision. Finding those millions of older people who could benefit. We know you are out there!
How did you get your idea heard by a nationwide audience?
We keep telling stories about what we've seen and what we've heard and celebrate our successes and the opportunities we've been given.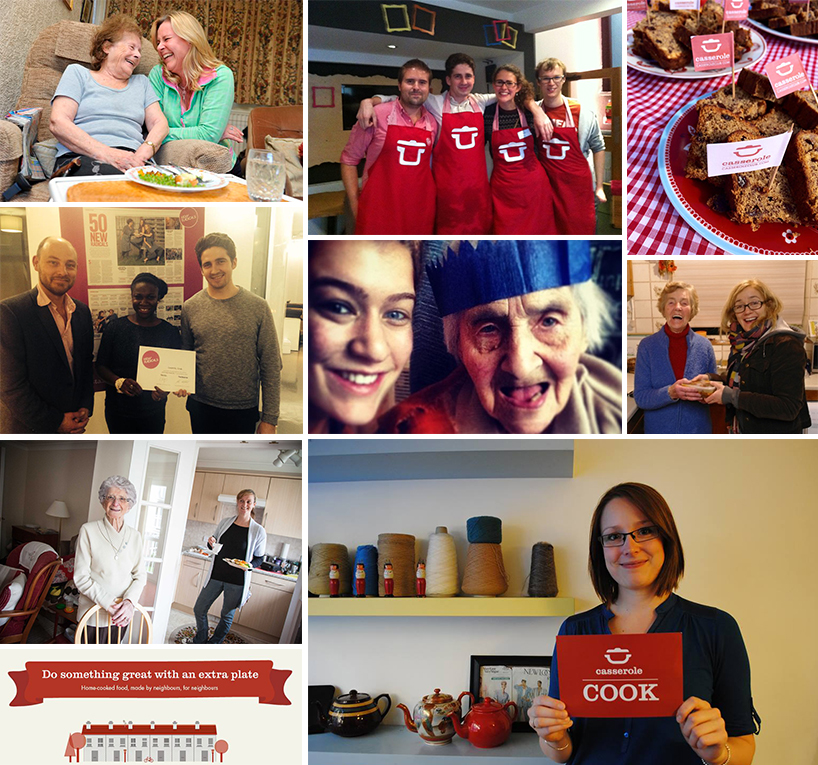 Some people may love the idea, but might be apprehensive about the safety. How do you ensure people stay safe on both sides of sharing?
We do safety checks and we stay close to our users, checking in with them as much as we can and listening to any concerns or worries. Always looking for ways to take away the little strains and understand where they are coming from. Empathy really really matters.
How many people form the Casserole Club in house team? Tell us about an average day in your office:
We are a bijoux team that can flex to more when we need it –tech, service design, product design, UX, community engagement, comms and baristas!
What grub goes down well with the diners? Have you thought about having a potential recipe inspiration section on the site?
Our diners love anything cooked with love – that goes down a treat. Yes we have – in fact we kind of do that on Facebook. But we will do a book one day soon.
Tell us about some of your success stories (we love a good heart-warming read):
One of our Barnet pairs, Claire and Jess have now been sharing meals for just over 7 months and have become great friends! Claire, 91, lives on her own and loves hearing how Jess's week has been and what she has been up to. She says 'I really, really appreciate it and I enjoy it and I look forward to it. To see her is lovely – she has become a friend." Jess, 24, has also really enjoyed getting involved with Casserole Club and loves to hear all of Claire's stories from her past. They were even featured on ITV1 Tonight Show which you can have a look at here:
Your branding is clean and quirky (with a nod towards Google's style). Did you do it all in house or hire an agency to create your look and feel?
All in-house. We are a stylish, quirky, life-loving bunch!
We see you have started to spread across the pond to Australia, do you plan to release the idea abroad in more locations?
Yes, bring it on… But not all at once!
What are your plans for the future for Casserole Club?
Go further, go faster, get it out there.
And finally what's the best bit of advice someone has given you through this whole process?
Stay on it. Believe. Try. And do.
With thanks to Abbey and Katie from the Casserole Club.
Check out the website here or chat to the Casserole team on Twitter here.
Words by – Natalie Jahangiry
[Images courtesy of Casserole Club]