Brand Review: Hardihood //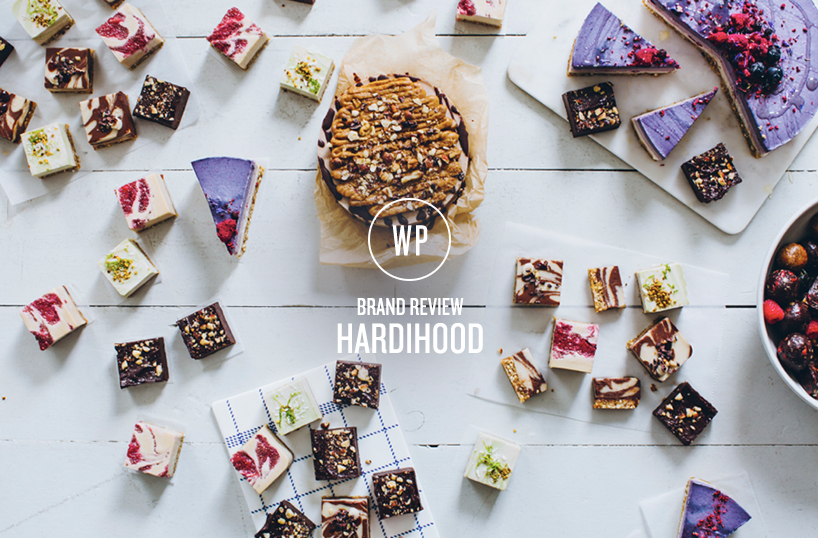 We spoke to the ladies from The Hardihood about raw cake, their beautiful brand and what they have in store for the future for the company.
When you think of cake you immediately think unhealthy treat, but just like Nat explained in a recent post here it doesn't have to be that way. With the flurry of healthy food eateries that have taken to our streets, screens and bookshops there was a huge gap in the market for healthy and stylish cake. The Hardihood fills this gap perfectly.
Launched in early 2015 by friends Daisy Payne and Leah Garwood-Gowers, the East London-based brand craft their cakes using only organic, nutrient-rich ingredients. The decision to go sugar free together fuelled the idea when the ladies returned from travels where they lived a healthier lifestyle. With a background in fashion and styling, Daisy is responsible largely for the brand's aesthetic and creative direction, while Leah's journalism career helps with the relationship building.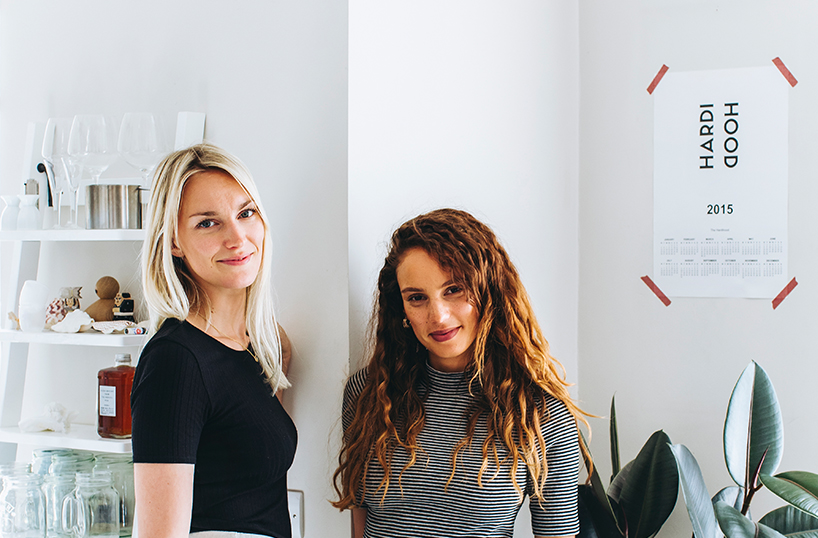 Applying the 'less vegan, more vogue' approach when developing new recipes and decorating their products, the brand are masterfully eschewing the arcane and negative connotations often associated with a 'free-from' diet.
The Hardihood's offering of a raw, superfood confectionery is fast gaining a following of devoted foodies who appreciate healthy indulgence coupled with a considered aesthetic (like us). We spoke to the ladies to find out more.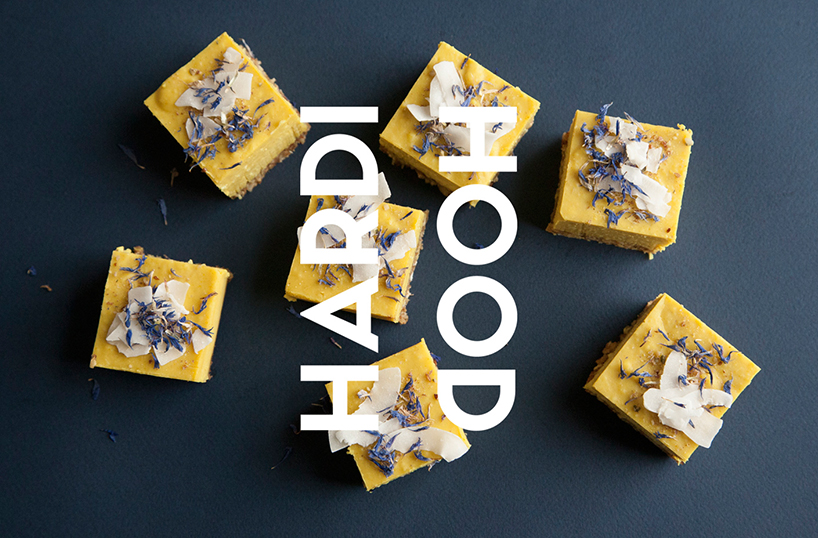 How did you come up with the The Hardihood and how did you start company from the initial concept to making it a reality?
We've been friends for over six years and when we decided to give up sugar together at the beginning of 2014 we realized how little there was on offer in terms of treats. We started researching and fell in love with the raw desserts we saw in places like Sydney and LA, we felt that London needed its own raw confectionary brand; and here we are!
Why did you choose the name "The Hardihood"?
It's an old Edwardian word that people don't really use anymore, it means strength, resilience and vitality; all elements we wanted our brand to embody. Abundance is our buzzword and we always want our cakes to have hardihood.
Who do you take inspiration from in the industry ? Which companies do you aspire to be like?
It goes without saying that Pana and Blend Love in Aus are killing it, so when we've got time off its their cakes that we drool over. Outside of the food sector there are so many companies who's branding inspires us, we follow so many design, homeware and fashion brands and the fusion between these and delicious tasting food is really where our identity comes from.
Your branding is crisp and minimal, with cakes that have beautiful aesthetics. Is this purposeful to embody your clean eating concept and to also make raw cake appealing to the masses?
Absolutely. From conception we felt that aesthetic was very important for us, a brown, bland, boring vegan cake by The Hardihood is something you'll never see. We're inspired by the crispness of Japanese design and Skandi minimalism but everything has to taste as good as its unhealthy counterparts, that's the deal. We want to appeal to a broad audience, not necessarily just the health food market, we believe that it's a bonus that our cakes are also nutritionally balanced and full of goodness, not a compromise. No recipe will ever make it onto the menu without being road tested on our male friends, that's how to find out if something really tastes good or not! Our female friends will most likely say anything tastes good if they know it's healthy!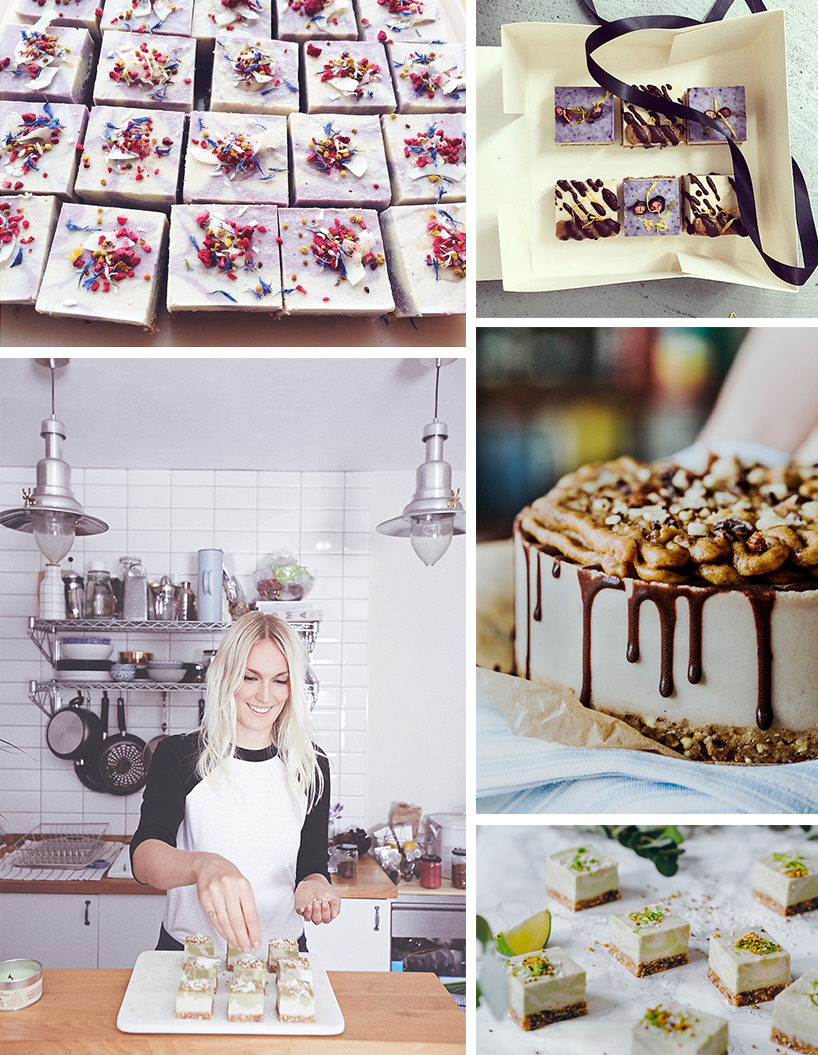 What does your typical day look like?
We've had to become both early birds and night owls as there's always so much to do. We're usually up at around 7am and tend to work through emails while drinking a tea or lemon water, next it's to the park where we work out together with Leah's dog Bobby while putting an action plan together for the day. Luckily we're neighbours and the studio is nearby too so we'll head home separately, drink a smoothie each and then head into the studio for 9:30am. And that's just the morning. Daisy oversees the making and decorating of the cakes, she's a true creative and knows how she wants everything to look and Leah makes sure the money's in the bank, we're a pretty unstoppable duo.
You have created quite an impact on Instagram with over 10k followers. How did you go about advertising your brand and creating a following socially?
Funnily enough we've never really had a plan on the advertising front, we've got one now because we're about to take things to the next level but in the beginning we just shared the things we were proud of and luckily other people enjoyed them too. Creating beautiful images is something that comes quite naturally to Daisy and it shows; people appreciate authenticity. We squealed the day we got to 10K.
What expectations did you have when starting the business and how much do they differ from where you are now?
We're very ambitious with The Hardihood; we live our brand so believe in it fully. Everything that goes on behind the scenes is the stuff that we've had to learn pretty quickly, all the paperwork, dotting the i's and crossing the t's, making sure we're legal. We're lucky we've had a lot of amazing mentors around us and Leah's a whizz when it comes to organisation, nothing makes her happier than a bulletproof excel doc!
At the moment The Hardiwood sells stock to a few places across London. Do you plan to evolve and have your own store somewhere in the city anytime soon?
Absolutely, we have big plans for what Hardihood HQ will eventually look like. We've got a very exciting plan in the pipeline, it's going to be epic. We're increasing our stockists and hiring our first employee too.
On a personal level, how do you balance work and play?
We don't play anymore. No, only joking we still have a lot of fun but it's more constructive than before. Hangovers are impossible, so there's definitely no late ones on school nights. Luckily we both find the fun in a good yoga class or only drinking half the bottle on a Sunday night at The Hawksmoor, that kind of thing. We still go to the parties but these days we're the first to leave, not the last.
What are your plans for the future of The Hardihood, where do you plan to take it?
London, NY, LA, Tokyo, Copenhagen
What's the best bit of advice someone has ever given you?
Get a good accountant, it'll cost you money but it'll save you so much more.
And finally what's the best bit of advice you would give someone thinking of setting up a new business like you have done?
Have fun with it but be prepared to put the hours in. Buy the books, go to the talks and get advice. If like us it's your first time running a business there's going to be a lot to learn!
With thanks to Daisy and Leah.
To view more of the girls creations on Instagram view here or visit The Hardihood site here.
[Imagery courtesy of The Hardihood]