Brand Review: Meristem Design //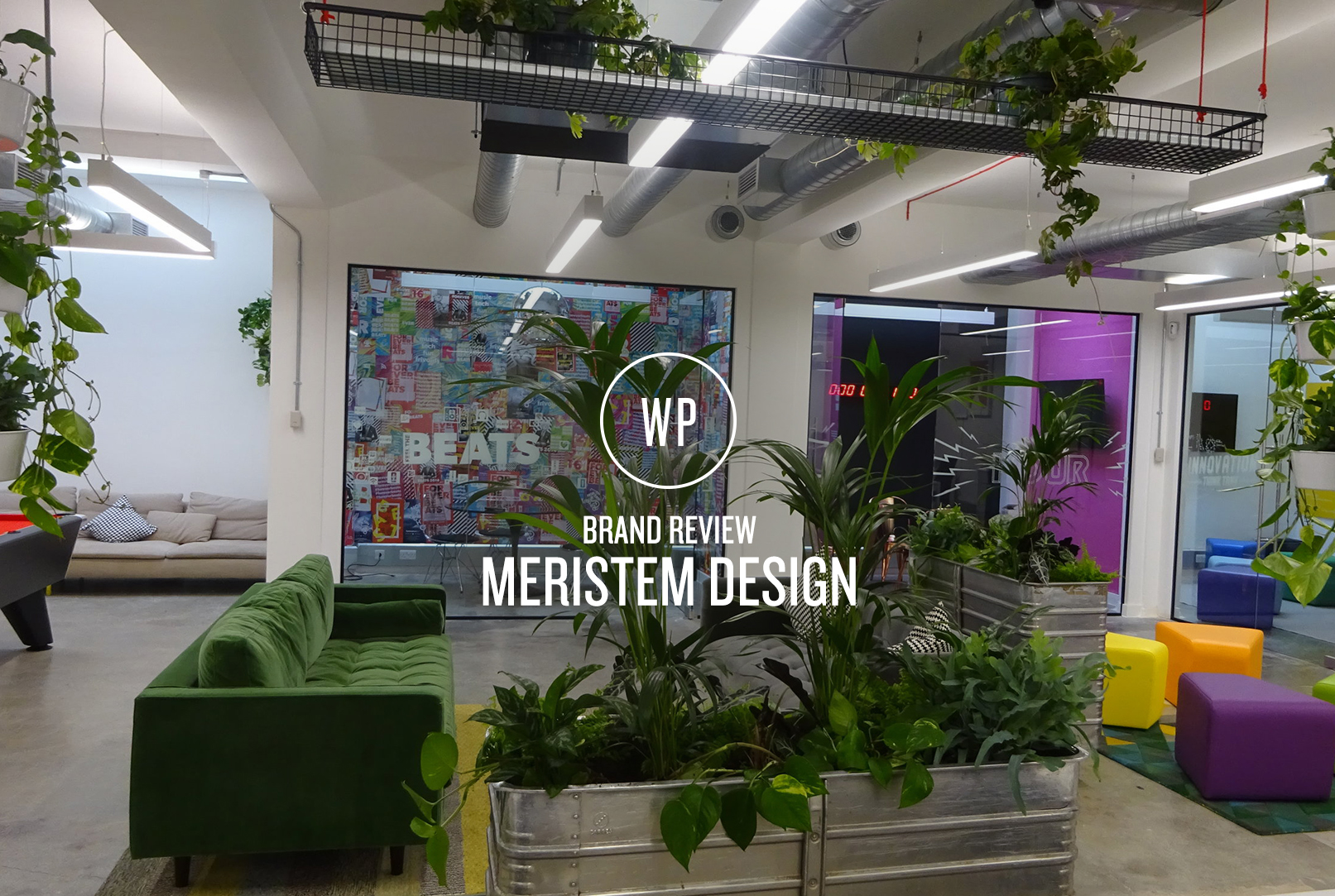 With a mission to turn grey to green Meristem bring design-led planting solutions to a concrete city world. We talk to founder Katie Cleary about her green fingered company, the idea behind the concept and what the future has in store.
Meristem specialises in urban greening. "What is urban greening?" you may ask… well in short it's a passion to blur the lines between city life and nature. With a small but motivated team they use design-led solutions to add more greenery to a growing grey urban landscape. Blurring the lines between indoor and outdoor spaces the greening company provides a 360 degree consultancy service, promoting the health and well-being benefits plants have to the community. Each member on the team is inspired by nature with an inherent love of life and the living world.
We spoke to founder Katie Cleary about the company she's built, plants and health, Meristem's passion for design-led interior greening and the future of plant architecture. She also gives us a few top tips for creating an indoor green space in our homes… hurrah!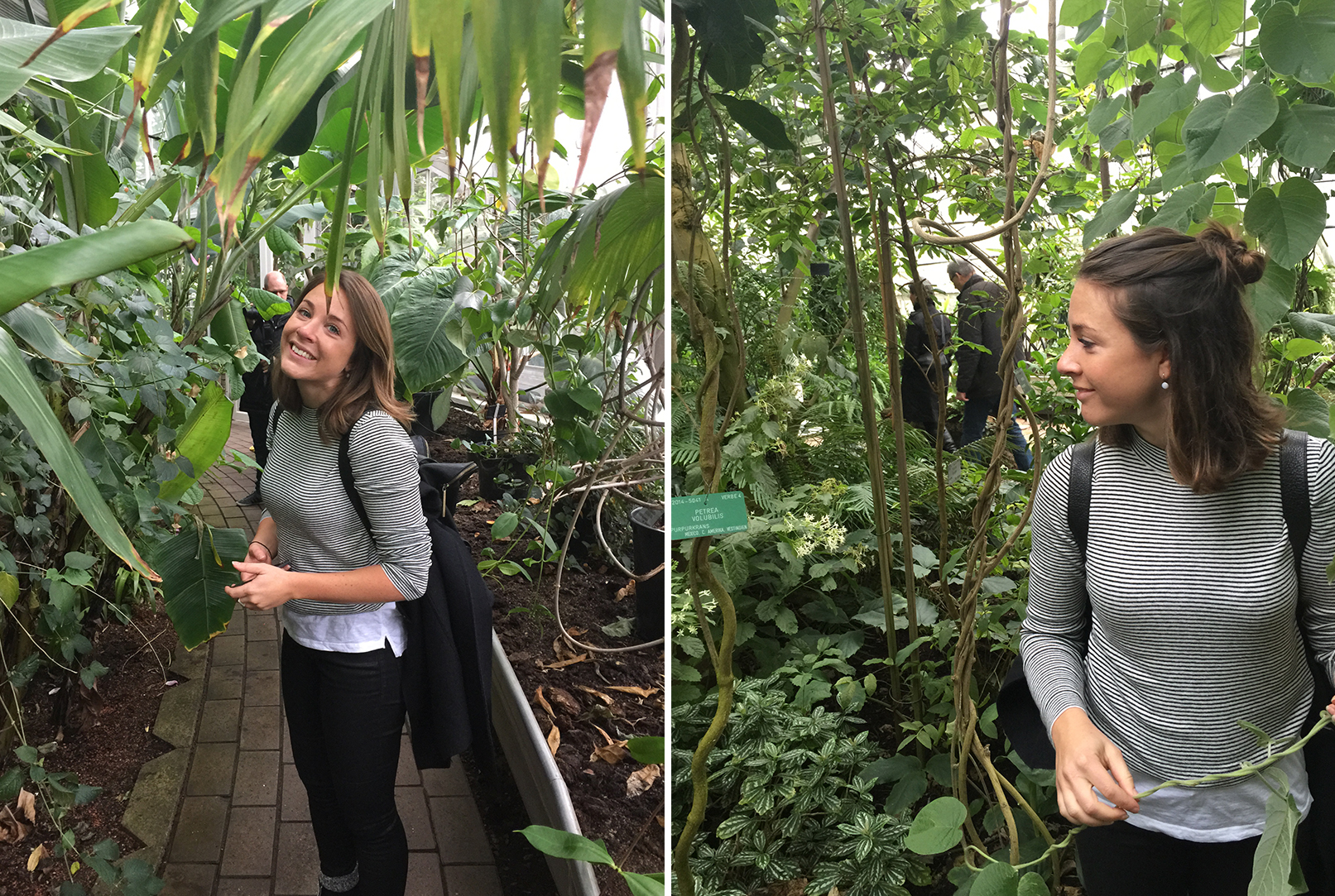 Meristem creates bespoke solutions for grey spaces. How did you set up the company from idea to where you are today?
What brought us 4 founders together was the idea of expanding the solutions being offered within the realm of urban green development. Inspired by wanting more creative options, we seek to bring a considered approach to greening. Our creativity means we are agile and lateral in our method which ultimately leads to more inspiring and cost effective solutions. This is what makes us so unique in our field and seems to have been a winning formula with our clients so we're sticking to it!
You talk about Meristem being a design-led greening company, what sets you apart from other companies out there?
Driven by ever growing urban expansion and it's increasingly worrying impact on our health and well-being, many individuals, companies and public bodies are aware of its negative effects and want to make changes but need help in finding solutions. Greening is a popular topic right now and is seen as one of the answers in helping combat these issues. It is not a new concept, but our approach is new.
Existing urban greening projects tend to fall into two categories; large scale urban developments, designed on the whole by landscape architects, can often become very generic when built. The other, smaller scale projects often fulfilled by companies that promote specific products such as living walls or artificial grass. This can mean the removal of the design process with the product being the sole solution no matter the brief.
It can be all too easy to spend money on projects that really don't deliver due to lack of knowledge and this is where our company fills this gap. We are very excited to be delivering projects that focus on individualism and inject the design process back into creative solutions using a range of concepts and trusted products.
Who makes up your core team? Do you all have green fingers?
There are 4 key members of our team, David, Nick, Habib and myself. We all love what we are doing with Meristem, since each one of us has an ultimate passion in adding the green back into our grey urbanscapes. For us, this is a personal passion turned into a business.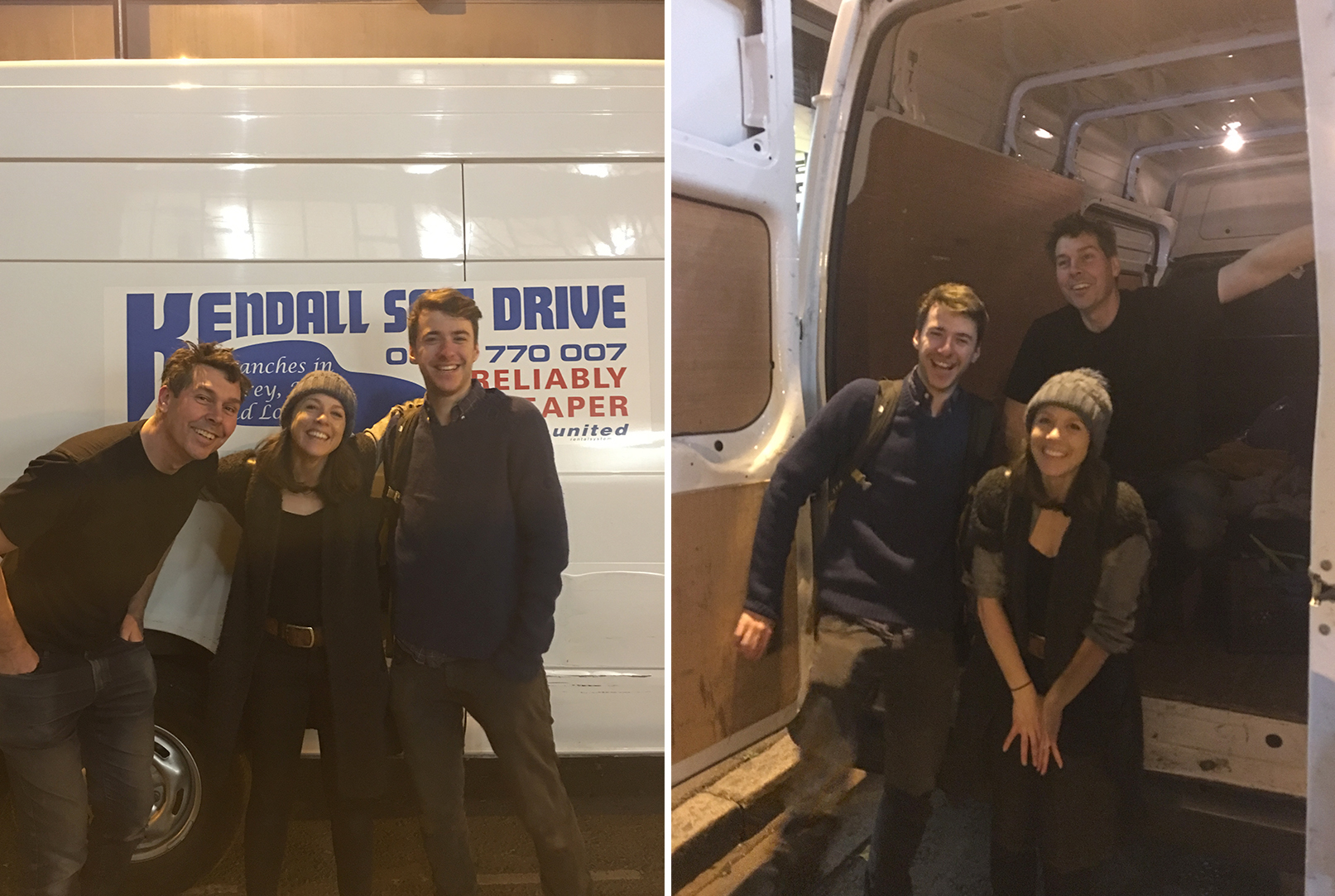 David comes from a sustainability background and is our logistics man, he is also an avid and talented gardener. Nick is our horticultural expert, having previously worked as a landscape designer, his library of green knowledge and keen eye for design is second to none! Habib is our marketing guru, having previously worked throughout London's urbanscape in sustainable transport, he knows the in's and out's of where we need to concentrate our greening efforts. I bring a combination of plant passion and design pedigree to the team; with a background in Architecture and RHS level 2 certification I enjoy nothing more than combining my two favourite disciplines.
Collectively, we have our extended team of product experts, ecologists, horticulturalists and maintenance guys. We are an expert and unstoppable horticultural force!
When you take on a client, how does the process run from start to finish?
We have 4 steps to our projects, and we believe you cannot have a truly successful project without each step.
Step 1 – Green Audit: This can be as simple as having a chat on site to establish goals. Or as comprehensive as an in-depth Green Index assessment where we grade a site against a number of sustainability criteria. Both options, or taking a route somewhere between the two, enables the client and us to build a clear brief as to what is required for a successful project.
Step 2 – Design Consultation: We go through a process of designing with each client, getting feedback on styles and solutions. We don't work with off the shelf systems – we design the systems to truly suit the space. Each solution, like each client is unique. We pride ourselves on this.
Step 3 – Project Install: Then time for the project to come to reality. We love this part, getting our hands dirty, working with the plants and seeing our designs come to life.
Step 4 – Maintenance: This is such a critical part of every project. Plants are living and breathing, they need care and attention like anything else that lives, grows and consumes! We offer various types of maintenance contracts, and see this as essential to the success of the project.
Here's a recent example of the work we did for the Forever Beta Shoreditch office.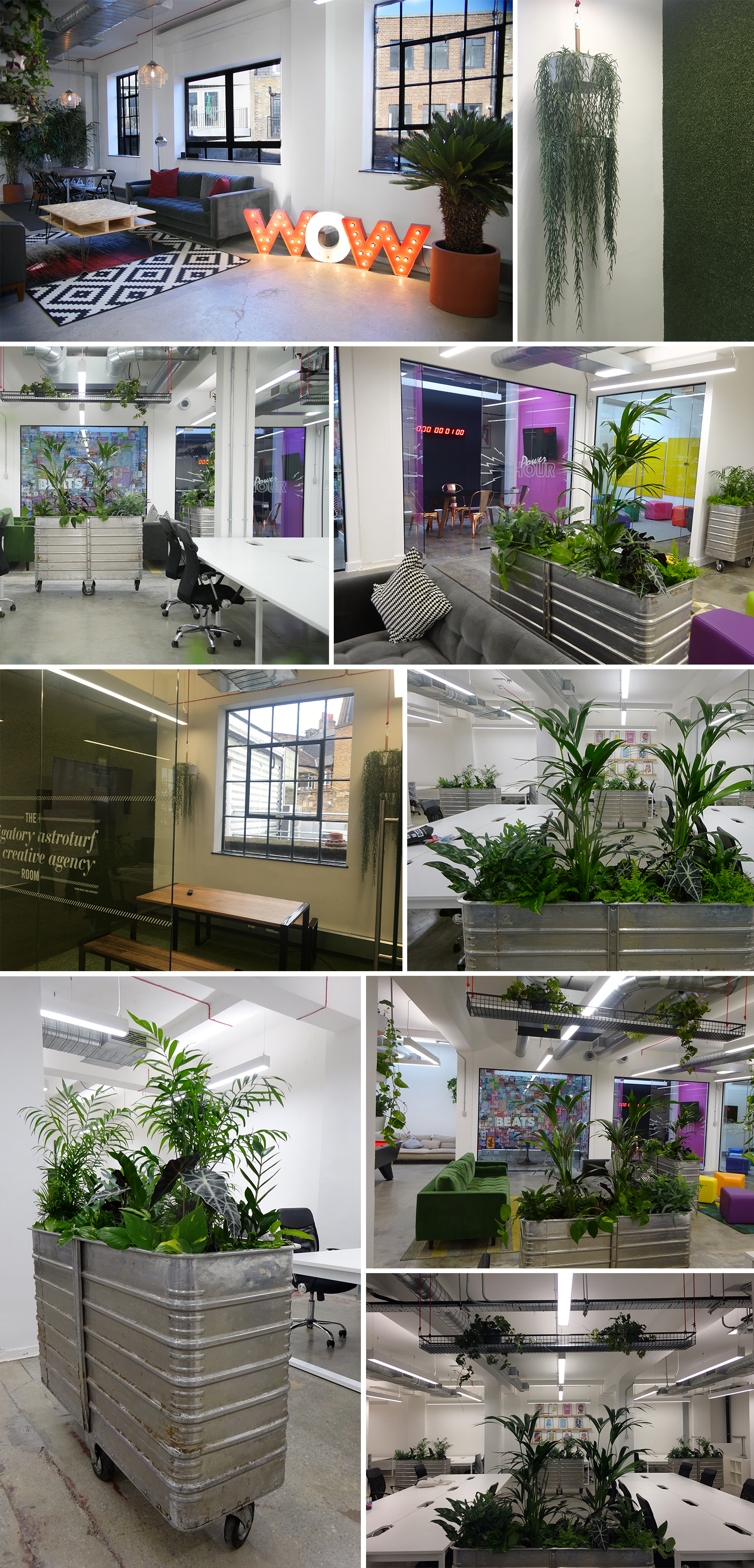 What has been the most interesting plant based project or installation you have seen recently?
The Pasona Urban Farm by Kono Designs is one of our all time favourite greening projects. It is a 9 storey office building in Tokyo that allows employees to grow and harvest their own food at work. Tomato vines are suspended above conference tables, lemon and passion fruit trees are used as partitions for meeting spaces, salad leaves are grown inside seminar rooms and bean sprouts are grown under benches. We love this project not only for its awesome aesthetic appeal and sheer amount of greenery cover, but also for the impact it has on behaviour. This is what we find really interesting, how people interact with plants and in this case through their autonomous caring of crops.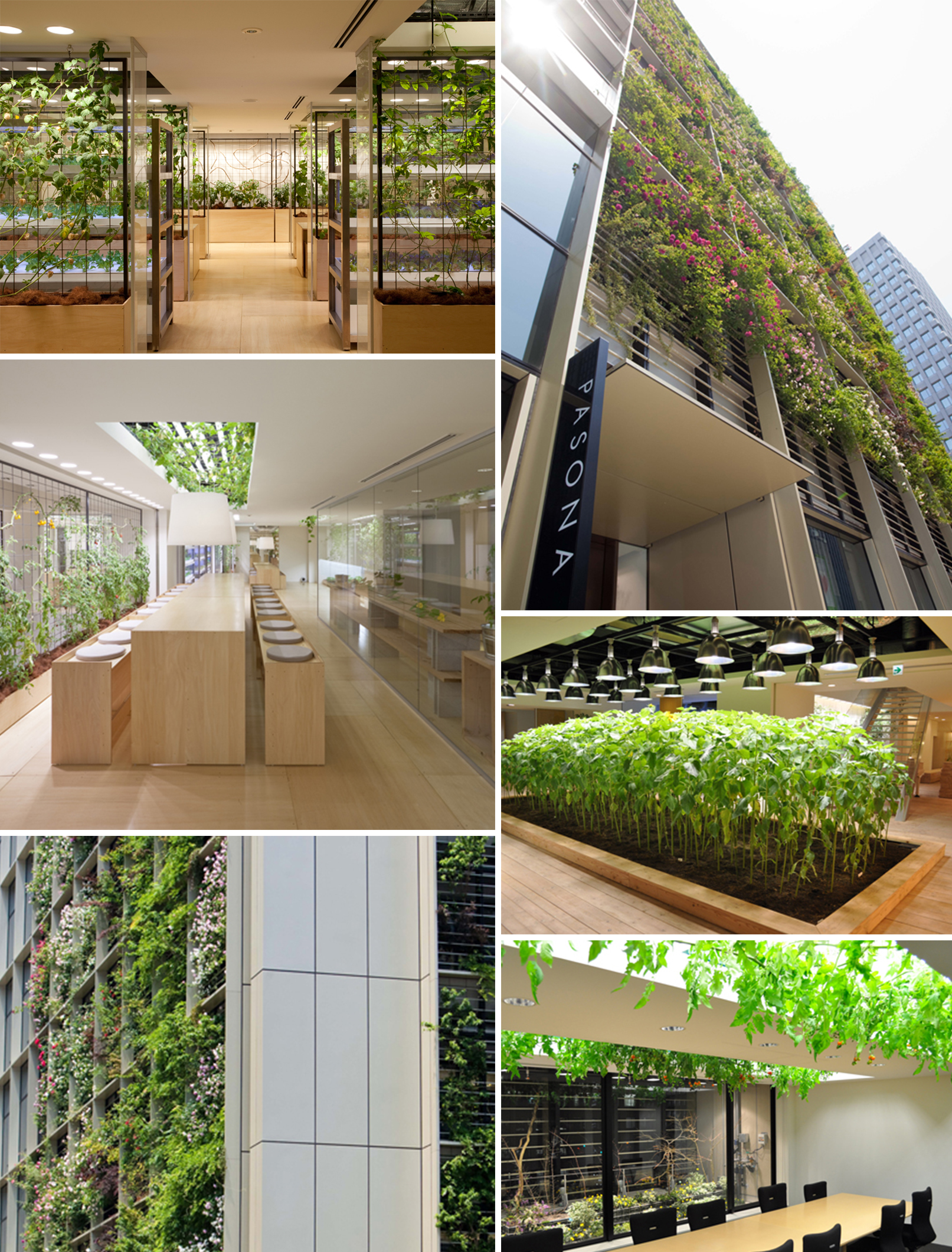 Speaking of projects that you like who or what inspires you?
On a recent trip to Thailand I was bowled over by the abundance of greenery. Not only is the native jungle packed full of wild and wonderful varieties of tropical plants, but the Thai people feel the need to add more. Almost without exception, every restaurant, shop and home was adorned with an epic number of plants. Not only did the upmarket resorts take pride in their plants, but so did the ramshackle bungalows, finding the money and time to do their piece and take pride in their plants. It was totally inspiring  how the understanding that in Buddhist culture, nature takes prominence, it is a necessity to be surrounded by the omnipresent force of nature. If only western cultures could come up to speed on this concept!
If you could give 3 top tips for creating an indoor green space in our homes what would they be?
Tip 1 – Think outside the box, or the container! There are more interesting ways of adding greenery than your typical plant pot. Try to think in 3D terms, the walls and ceilings are as much of a blank canvas as your floors.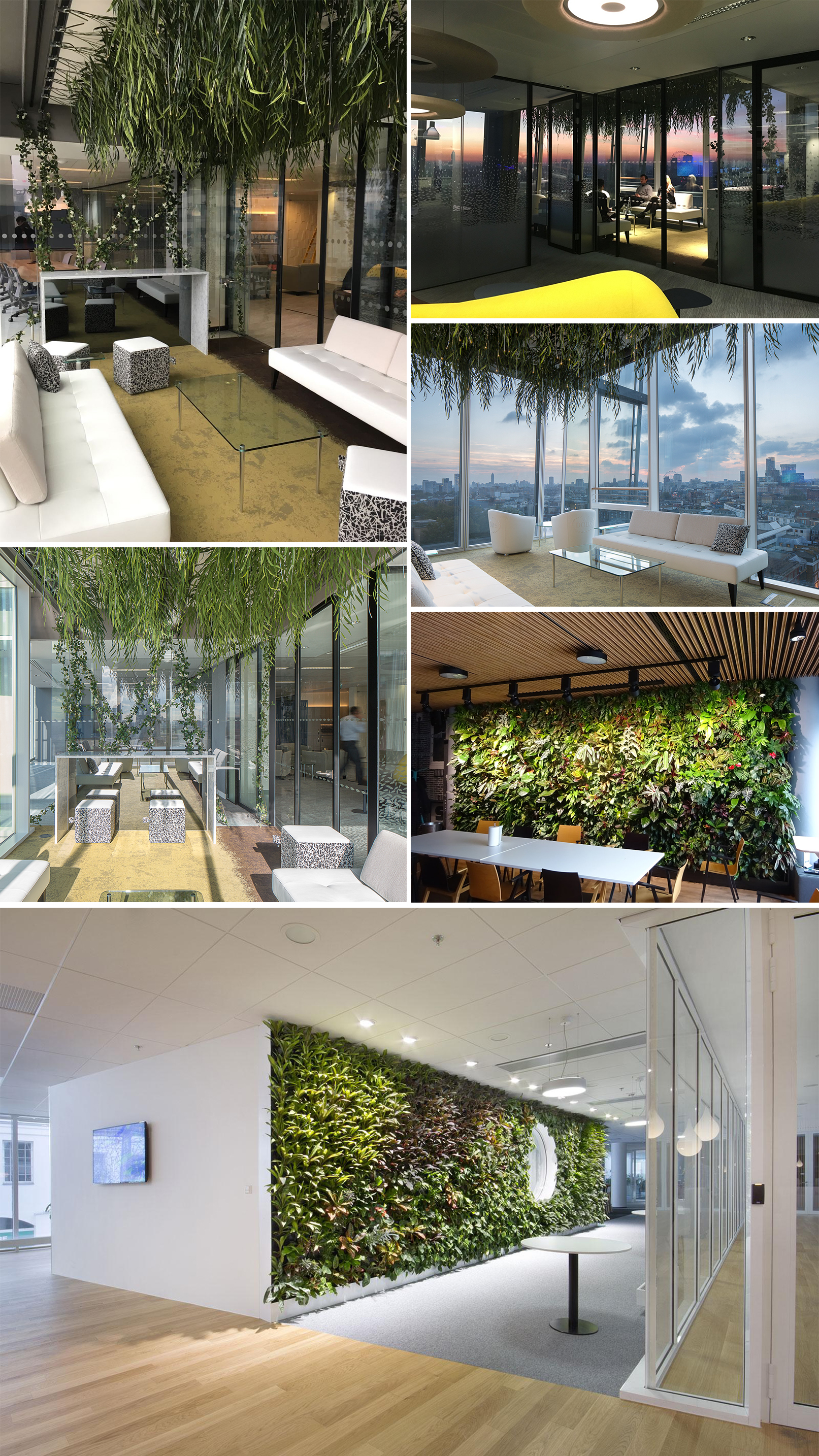 Tip 2 – Take pride in your plants. This means paying them attention. Do not expect to get it right first time, if a plant needs replacing that's ok, but learn from what went wrong. It takes some time to be in tune with what your plants need, but enjoying the process of finding out what that is, that's where the fun is!
Tip 3 – Invest in the large scale as well as the small. A plant for £5 might look great in the corner next to your book pile, but too many of these will go amiss. The best interiorscapes play with scale, a large cacti in the corner, complemented with some smaller plants in front shows both the detail and the impact of plants.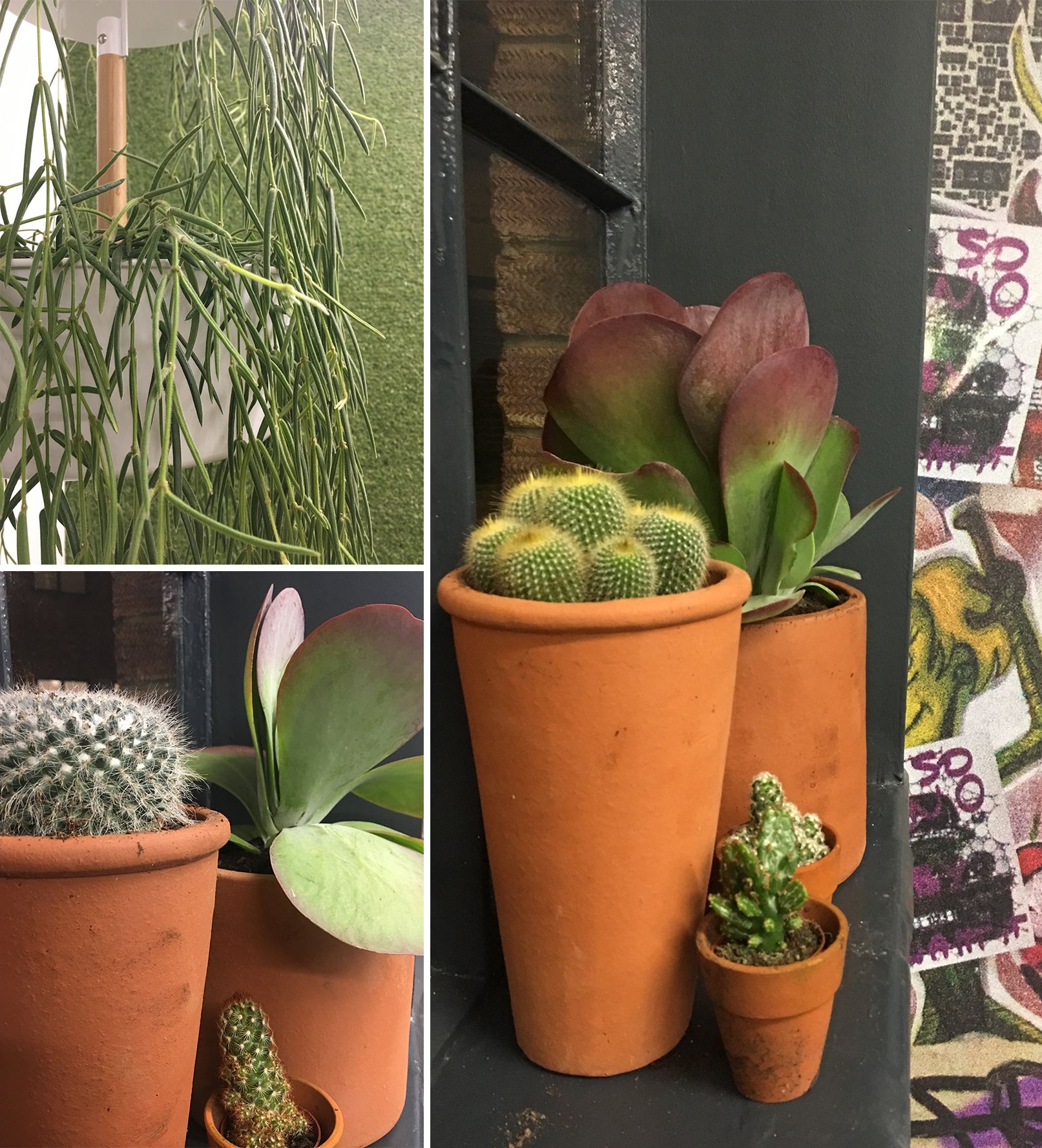 What are your favourite plants to work with?
An impossible question to answer as there are so many and constant new discoveries being made by plant hunters but we are a fan of hanging plants, trailers and climbers. They are so versatile in their application, and often give a lot of punch from a small plant. The varieties we currently enjoy working with are the Hoya genus with Hoya linearis being a favourite as it looks like Cousin Itt from Addams family fame.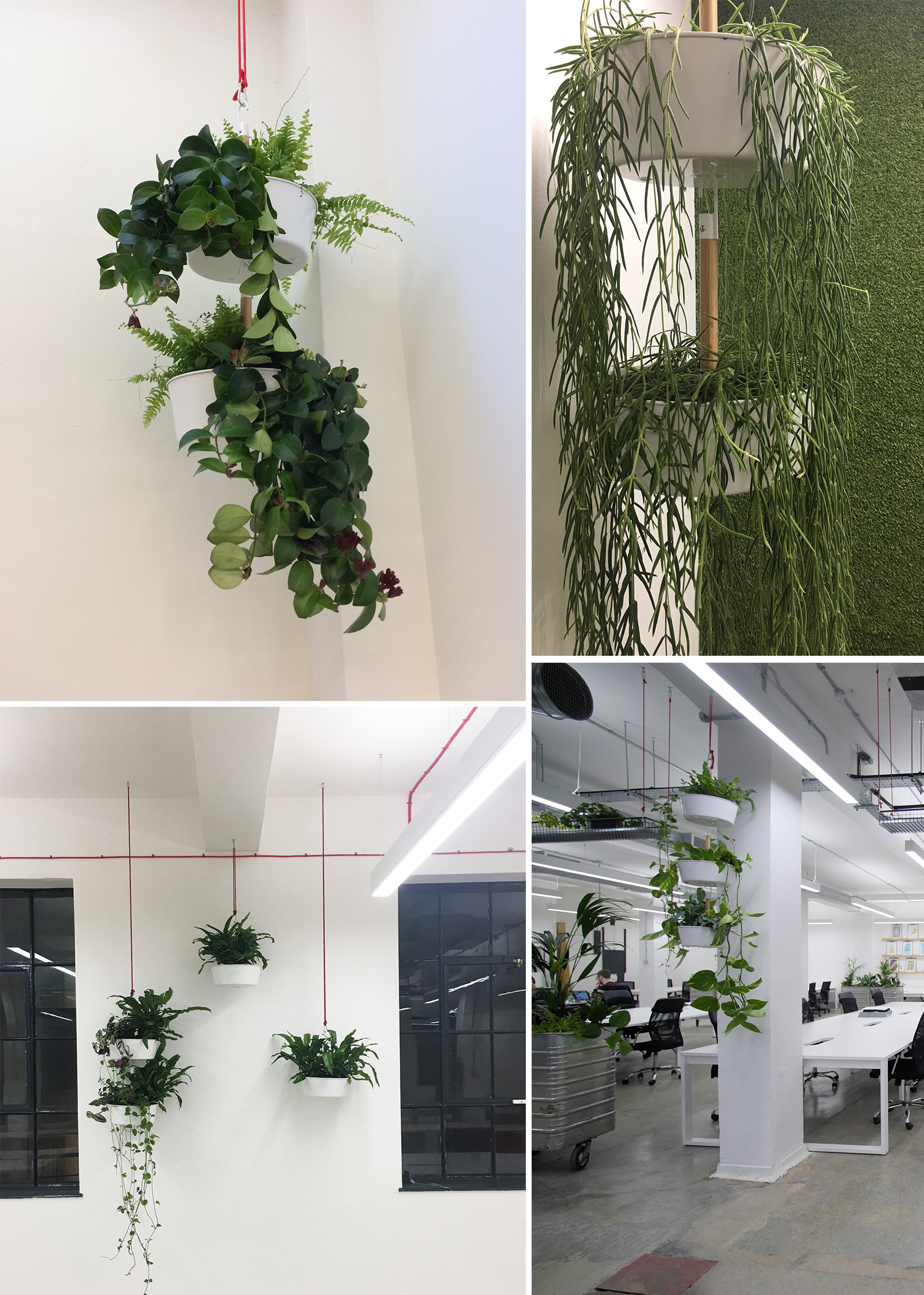 What do you have planned for the future of Meristem Design?
We are going to turn the grey, green. And do it in style!
And finally if you could give one piece of advice to anyone looking to have a successful career while having a happy family what would it be?
It is a cliché, but it is true; work doesn't feel like work when you are doing what you love. In starting a small company you have to be willing to be flexible with your time. This often means the need to work weekends or late nights, but then being able to do your weekly shop in the quiet Tuesday afternoon shopping aisles is not all bad either! A passion for what you do and knowing you're making a positive change puts a smile on your face and nothing is better than that.
Many thanks to Katie and David.
To book Meristem Design or for more information visit the companies website here.
————
Images © Meristem Design and Dezeen