Brand Review: Napeansea Store //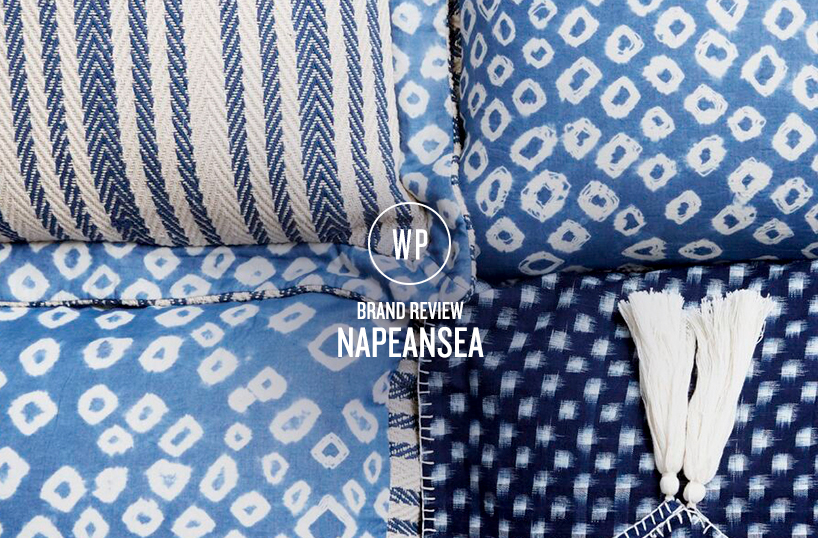 Napeansea is a small but growing collection of homeware and lifestyle accessories that pays homage to the multi-faceted city of Bombay, the Gateway that fuses India and the West. In our latest review we speak to the mother and daughter duo behind the brand about traditional craftwork techniques, developing the business and working as a family.
We all know the homeware industry is huge, and yet somehow it's hard to find something different… well let us introduce you to Napeansea – a brand that aims to bring a new, elegant interpretation of India's rich craftwork to the British market.
Napeansea was founded in the Summer of 2015 by mother-daughter design team, Reena and Rohini. The business venture has been over a decade in the making and plays on the strengths of the career backgrounds and talents of both ladies. Reena – a talented textile designer trained in India, had spent many years at the helm of the family business as a supplier of leather and sheepskin to many UK fashion and home brands. Rohini – an interiors journalist and trend forecaster has worked with brands such as Elle Decoration, Living Etc, Houzz and Design Sponge. Rohini's side of the partnership sees her running sectors such as branding, the online store, social media and design while Reena concentrates on designing in a nostalgic manner, using inspiration from her hometown and Indian heritage. Combining past and present skills over two generations results in a colourful and vibrant mix of experiences, patterns, techniques and ideas.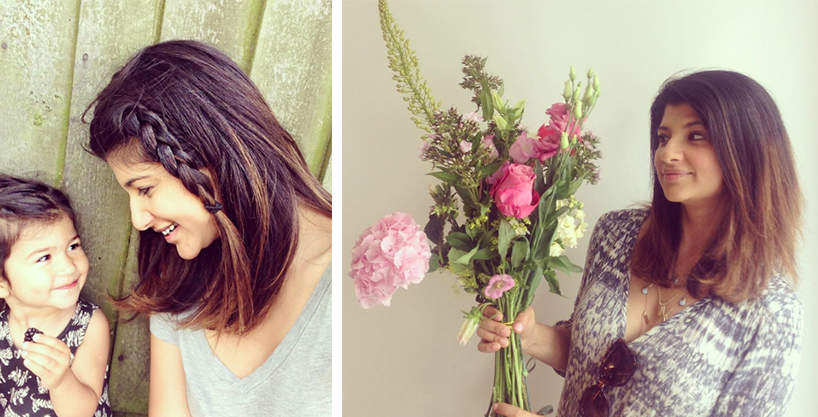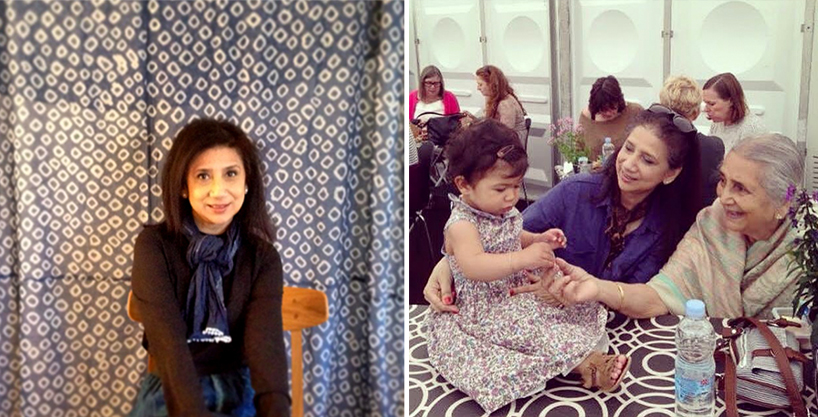 Both living in East London and regularly travelling to the US and India, the duo delight in drawing from a pool of global design knowledge, inspiration and influences in their work. Using a mix of artisan workmanship and covetable Indian textiles, each product is lovingly manufactured in the outskirts of New Delhi, in collaboration with a factory run by three generations of entrepreneurial women.
The story of Napeansea is one which spans decades and lifetimes, because a family business isn't just a sudden pop-up vision, but for Reena and Rohini it's layers of rich history and a long held dream coming to fruition. We speak to the inspiring ladies to find out more.
How did you get started from having the idea to where you are today?
So I (Rohini) have had a long career in the design industry, working as a stylist on shoots surrounded by sublime products, a journalist reporting on every collection that appeared on the market and consulted as a trend forecaster advising brands on their next move.
My mother Reena has been an outerwear supplier predominantly in leather and sheepskin to most of the high street – John Lewis, HOF, Whistles, Boden, Celtic and Co to name a few. She has also supplied homeware to TOAST and had longstanding relationships with artisans and makers in India.
Napeansea was a combination of the idea staring us in the face because of our family connections to production in India and me having my first baby. I wanted something meaningful of my own, away from the computer – something more tangible that she could fit into and be a part of. My mother's day to day life had changed as well as she became more involved with looking after my daughter and our work and home life became intertwined.
We began designing the collection the year my daughter was born in 2014. It took two years for us to put everything in place, sampling, stock, painstakingly constructing the website, copy and imagery and then finally launching the beginning of this year.
How do you find it working as a mother and daughter team?
It can of course be challenging at times, we are very close with lives so intertwined sometimes the lines between home and work life can blur – but with any working relationship you have to find your feet and shuffle along till you find a balance – we are definitely beginning to achieve that. Our first Pop Up at West Elm was an amazing experience at finding this synergy and learning from each other's strengths. My footing in the design industry brought us lots of support and we met some amazing people – it was nice for Reena as a supplier to be in the forefront of a brand for once. Reena is great at talking about our products, she is so knowledgeable about Indian textile crafts – it was fascinating listening to her talk. We do debate a lot but 9 times out of 10 we ultimately arrive at the same conclusion!!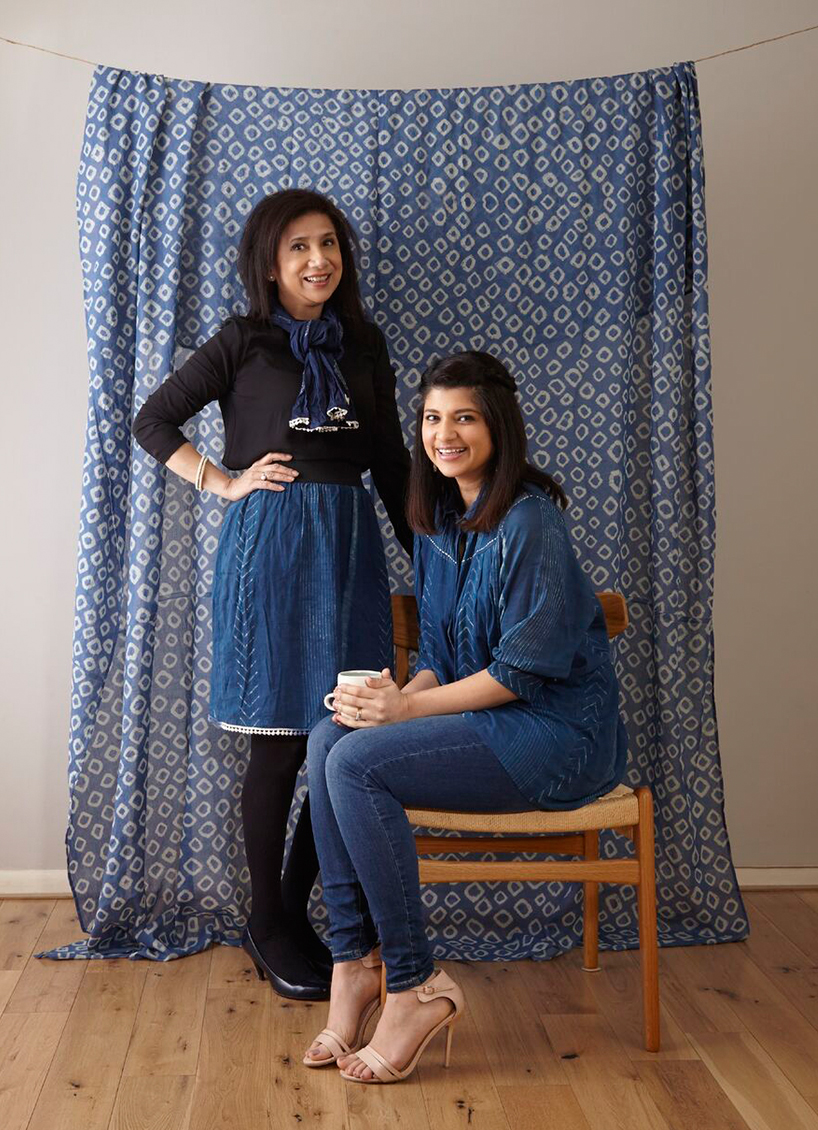 What does your average day look like?
Well funnily an average day does not involve spending it with each other! We share the duties of looking after Aarya so the days that one is looking after her the other one of us is working. Our roles are quite different so this way is easy to manage. I work out of an office in East London so spend my days updating the site, on photoshoots answering press requests and managing the social media. Reena spends her time on Skype to our workshop in Delhi ironing out production, discussing design decisions and on email to buyers.
Are there any companies you aspire to be like? Who / where do you find inspiration?
We find our inspiration from the design landscape of Bombay and our nostalgia of the city. Travelling regularly to India – our aesthetic comes from the vintage interiors of Bombay's country clubs, new concept stores and fashionable eateries – establishments which revel in the city's colonial past and equally hurtle towards a fashionable new future. We love to watch the changing face of Indian design and strive to incorporate exciting techniques and clever interpretations that fuse cultures.
You mention that the style of your homewares are influenced by Bombay's rich and colourful heritage. Currently there are not a great deal of Indian crafts amongst Western high-street stores. Did you see this as a gap in the market and opportunity to bring some colour into British homes?
As a trend forecaster I saw the growing appreciation for Indian crafts and had spent years shopping for homeware for myself in India. My personal style is fairly minimal with a restrained colour palette and I would always find myself painstakingly searching through piles of bed sheets or table-linens in Indian home-stores to find that perfect subtle colour. Then in Western markets the majority of Indian inspired collections I came across were very bright and very stereotypical – I saw a gap for an elegant lifestyle brand which incorporated the exquisite techniques India has become known for.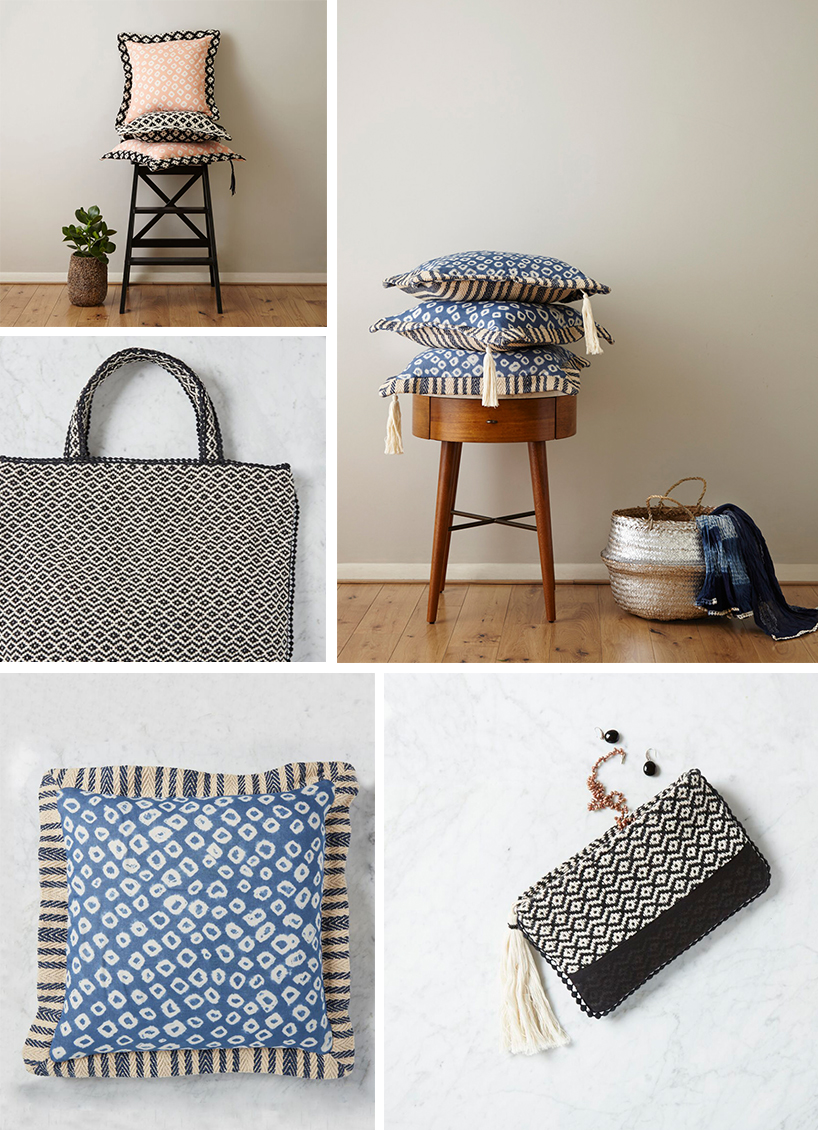 You describe the brand as "a fresh and elegant interpretation of India's rich craftwork". What techniques do you use that are traditional methods not really used in Western interiors?
Our brand's aim is to combine the traditional techniques of India such as hand block printing, tie dye, Kantha work and Aari embroidery with contemporary palettes – this season being Indigos, Corals and Mints. We mix elegant Indian fabrics like handloom cottons, linens and pure cottons with modern prints.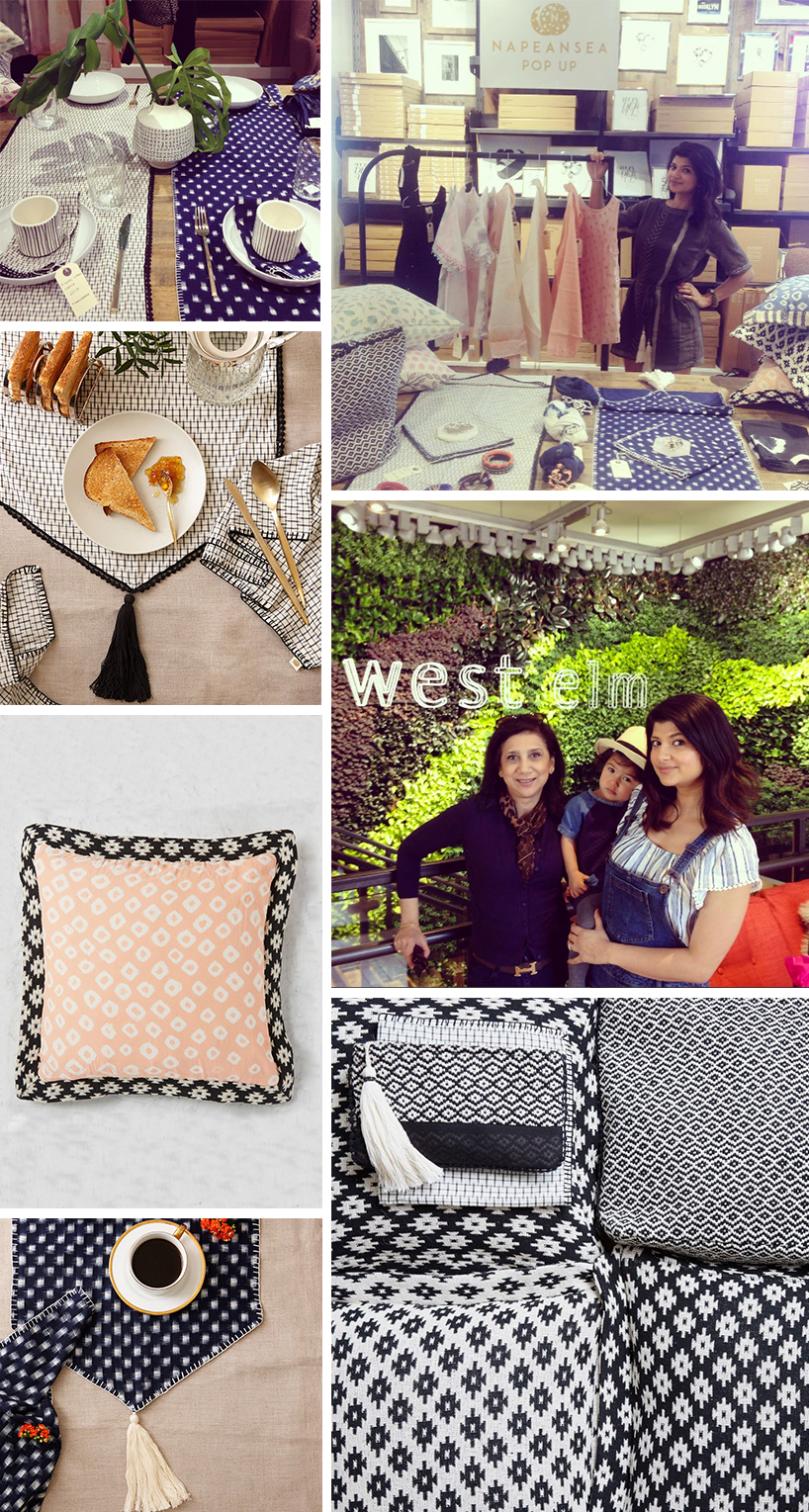 Give us an insight into what the future holds for Napeansea:
We are currently in talks with some great stockists to make our products more widely available, we are firming up dates another Pop-Up with West Elm for Christmas and expanding into providing textiles and decor for interior design.
And finally if you could give one piece of advice to anyone looking to start up a business what would it be?
Don't hesitate. I spent years worrying and wanting everything to be perfect before launch – especially being in the industry for so long it's scary being on the other side of the shopfront (seller rather than reviewer). We found that all our best decisions came after launch – it let us get a fresh perspective on the product – got us over the launch hump and allowed for continuous improvement which doesn't come if you agonise over the launch itself.
Many thanks to Rohini and Reena.
To buy some stylish homeware or find out more visit the Napeansea store here.
————
Images © Napeansea