Brand Review: SEARCH STYLE //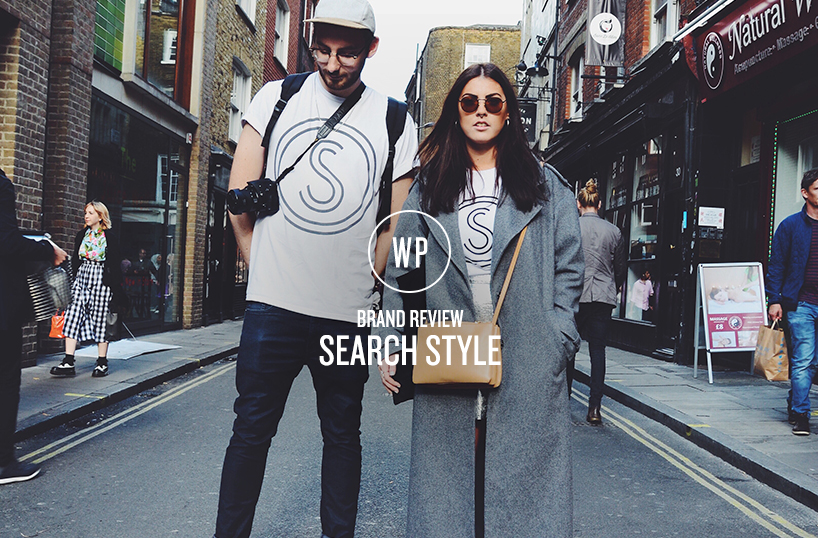 We speak to the dynamic duo behind multi-award-winning social network SEARCH STYLE on the marriage of fashion and social, juggling industry work with your own business and pioneering the future of fashion retail.
In a world where technology and fashion go hand in hand, either on the catwalk or on the highstreet, it's great to see brands who embrace this partnership and build a successful company through social inspiration. Companies like SEARCH STYLE.
What is SEARCH STYLE and why do you need it? The average fashion-lover gets their inspiration online and needs a way to shop straight from the pictures that inspire them. The company bridges the gap between social inspiration and social shopping. Users simply hashtag their Instagram photos with #SEARCHSTYLE and they're automatically added to their style profile and plotted on the Fashion Map. Incorporating the Instagram community ensures a global audience which is social, multicultural, authentic and unbiased.
The global social network aims to make online shopping a social activity by delivering users a simple and unique platform through which to follow the latest global trends, connect with brands and influencers and shop for the things they love as and when they see them, all in real time. This fashion footprint updates in real time so users discover the latest trends as they develop no matter where they are, from the glitzy stores of Paris to the gritty street styles of Manila. Through the simple act of sharing photos users are constantly influencing one another with purchases, ideas and styles. SEARCH STYLE takes that 'see it, want it' impulse and makes it a reality.
We caught up with founders (and couple) Natalie Grogan and Lucas Shorvon to find out more.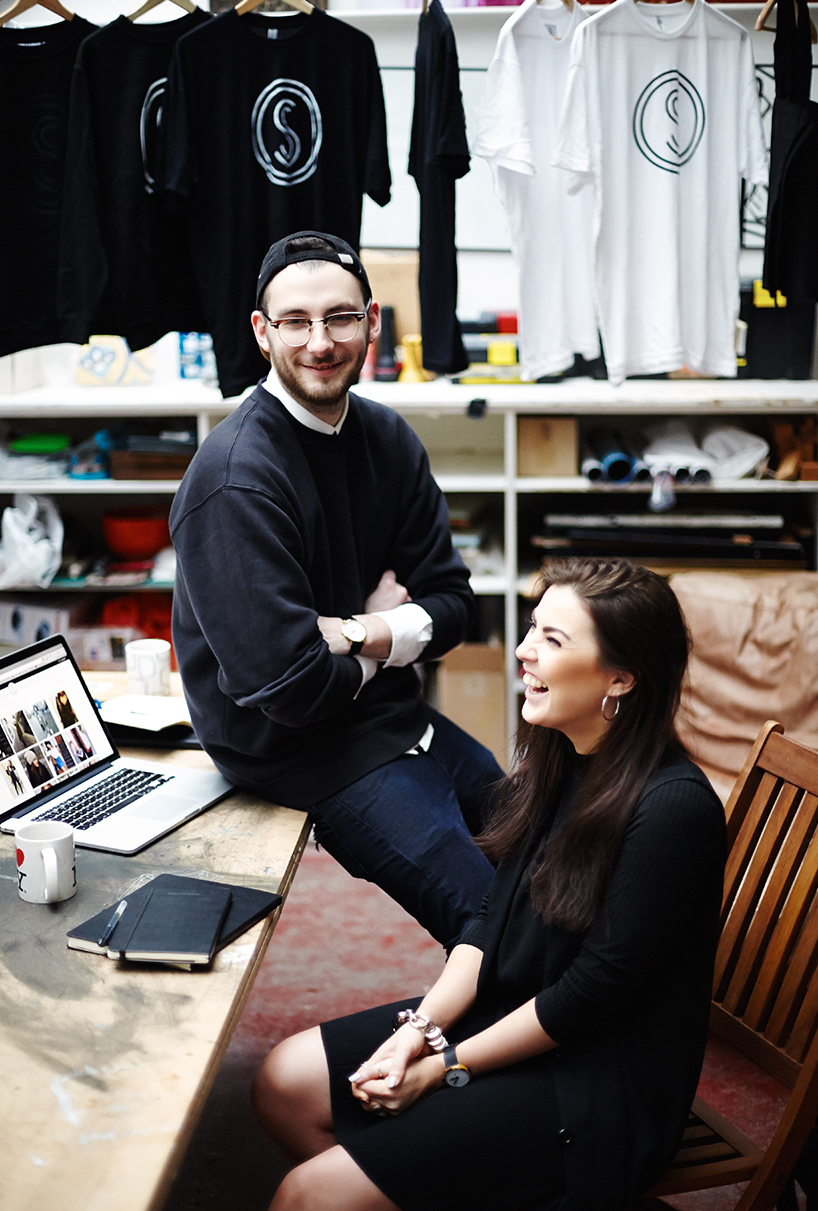 Social fashion is a lucrative, but very competitive market. How do you make SEARCH STYLE stand out from the crowd?
L: Social fashion is a competitive market but it's also a growing market with emerging technologies and new platforms changing the customer experience.
SEARCH STYLE was born to encourage real-time sartorial discovery, share global style trends as they emerge from around the world and create an authentic, multicultural, unbiased and free-thinking community. It's a community that breeds and promotes inspiration, peer-to-peer sharing, discussion and honesty without the lingering commercial motives of bigger brands. Our competitors cannot say the same.
We are style lovers. But even more, we love the idea of us, the consumers, wrestling back our style from flashy catwalks, fashion powerhouses and glossy magazines to put it back where it belongs – on real streets worn by real people.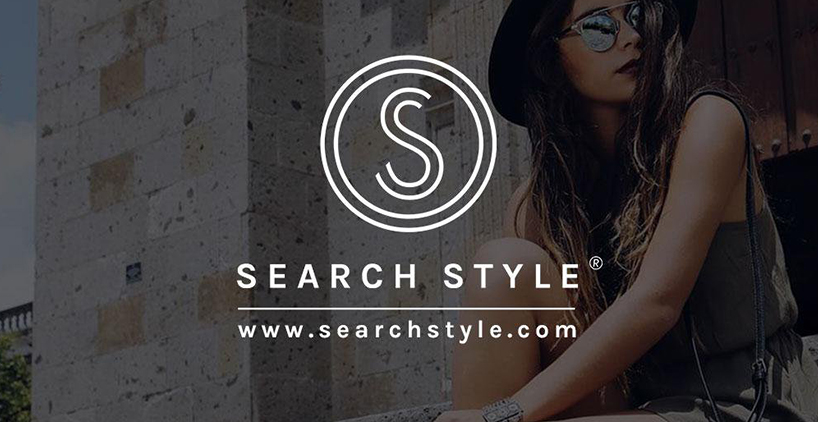 How did you start SEARCH STYLE from the initial concept to making it a reality?
N: The process of building the prototype happened pretty quickly actually. Style Scape was my final project on my MA course at LCF. But SEARCH STYLE is the real story here, and that took a little longer.
After a year or so of the prototype going live, Lucas and I started to obsess about the potential and before we knew it we were essentially each working two jobs, Lucas in music and me in graphic design. We'd get home from work and start researching, designing and planning until we went to sleep. On some occasions, giving up our weekends entirely. Then at the end of August '14 at Reading Festival (yes, we were there to see Blink 182 and we're not even sorry) we made the decision to save up some money and quit our jobs to focus full time on our new venture.

At the beginning of 2015, we were fully committed and marked the beginning of the new era with a rebrand – SEARCH STYLE. We quickly invested what money we had, raised some extra from family and friends and bagged a couple of amazing developers (based in Belgrade) who share our vision and have continued to work magic. In fact, in November we finally met our lead developer Predrag in Amsterdam, almost a year after we started working together!
Enter September 2015. We launched the new website at London Fashion Week with a fully formed business behind it.
We still have so far to go, but it's been 2 years since conception, and the project has grown to a business with financial backing and 3 (soon to be 6) employees. All it took was the belief and drive to make it happen. Never underestimate the power of encouragement either.

From an early age have you always had a clear passion for fashion and design or is it only in recent years that you discovered your calling?
N: I've always been 'the arty one'. At A-Level there were only 2 of us in our Art class, so it wasn't until my Foundation course at CSM that I became aware of its countless avenues. I'd say CSM really opened up the realms for me – and that's definitely where I discovered graphic design and fashion. Without a doubt though, it was LCF that introduced me to the startup scene.
Who / what inspires you?
N: I get inspired by stuff all the time – I have a note in my phone full of things like jewellery designs, shoot concepts, (probably useless) inventions, but then more useful inventions like Bloody Mary in a can – why doesn't that exist?! I always have moments of cluelessness whilst working on a brief, but I work alongside so many inspiring and talented people that it'd be weird if inspiration didn't play such a huge role in my life. I'm also an avid pinner – I'm very visual, so it's a really useful way of archiving interesting bits of photography and design. View the SEARCH STYLE Pinterest boards here here. 
Working with Lucas and being surrounded by his family (seriously – they're everywhere!) is also incredibly inspiring. (Fact for the artists out there, he's somehow related to Camille and Lucien Pissarro, but I've never really understood how.) Lucas also previously worked in music, so we get to go to a lot of gigs which usually helps to break up the working week.
Nat, you currently work as a freelance designer, how did you start out in the industry and who gave you your first break?
N: Whilst studying Graphic Design at Central Saint Martins (and trying to branch into the fashion industry), I did a number of internships – designing lookbooks and other printed material for emerging labels and clothing stores. It wasn't until my MA in Fashion Media Production that I turned my attention to designing for online. Strangely, I designed my first website at London College of Fashion and shortly after that I put together the original layout for the SEARCH STYLE prototype, Style Scape.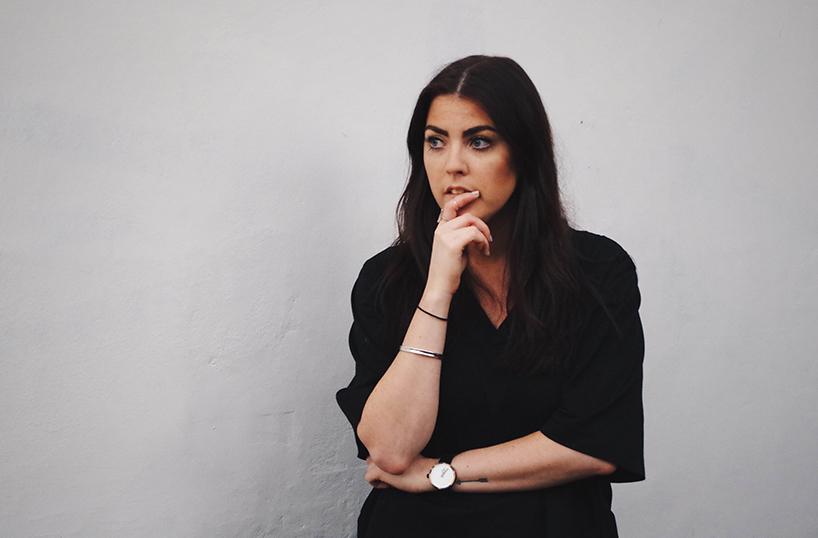 What issues have you come up against in setting the company up and how did you overcome them?
L: We've always had a clear idea of what direction we want to take the company in, however, getting there has always been a little less clear. What we lacked most at first was advice from someone who has done the whole startup thing before, and so getting from 'a' to 'b' and learning all the 'ins and outs' of how to run a business has been particularly challenging.
How did we overcome it? We haven't. That's the nature of what we're doing. We're constantly learning, making mistakes and getting to grips with things, new challenges are always lurking around the corner. It keeps you on your toes, that's for sure. What do they say, 'you learn from your mistakes' – we must be very knowledgeable then!
Recently, we've managed to secure a number of advisors with experience in startups and the industry we're in, minimising bad surprises. We're always on the lookout for more though, it can't hurt to have the wealth of knowledge propping you and your company up.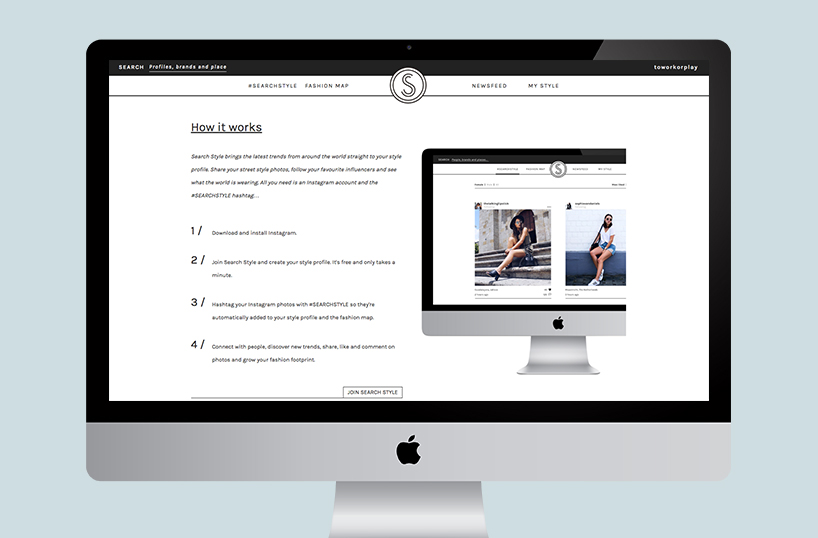 How do you juggle freelancing with owning your own business?
N: Phantom have been so good and incredibly supportive of what I'm doing – they've always known where I've wanted to take SEARCH STYLE, and I think my drive for the project actually landed me the job in the first place. It's a really great thing, having the opportunity to juggle both. My role at the company is my first "proper job", and having started work there in Aug '14 it's amazing and pretty f*cking inspirational to see how far they've come as a company since then.
Lucas has always been supportive of me working on freelance projects too, maybe partly because without them he'd be footing the bill for dinner more often. With huge thanks to him, on the days I'm freelancing, I'm able to dedicate my full attention because he has my back covered in the SEARCH STYLE office. It's tough, but we get by.
Being a young female founder and also a graphic designer in industry, what challenges do you think women face in the industry as it stands?
N: I think in the past there was a gender imbalance within the startup industry at least which, to some extent, still exists today. I do often notice a lack of ladies at the events I attend. However, there are so many incredible female CEOs of companies I admire who have in turn morphed into today's pioneers of gender equality. With thanks to them, the next generation of female entrepreneurs have a path already paved for them, with a lot of opportunities.
As a young female founder, I feel lucky to be launching at this time, rather than five or 10 years ago – there are a lot more people I can look up to these days, and countless opportunities to take advantage of.
What are your plans for the company? You say you are pioneering the future of fashion retail and closing the gap between social inspiration and shopping, do you plan to partner with designers, shops and retail to further this experience in the future?
N: We have so many plans for the future of the company, but in the next year or so we plan to scale our team, develop the some very exciting website functionality, start trading and showcase SEARCH STYLE at Collision in New Orleans.
We're already taking the steps needed towards implementing our next website iterations. Next year will see the launch of brand profiles, and loads more. We're still bug-testing at the moment, but once we're bug-free and ready for business, we plan to collaborate with a number of fashion bloggers and brands based all over the world.
A couple of my best pals work in PR and because of this, more recently I've started thinking about experiential marketing. I have this idea to set up a pop-up market somewhere in London with stalls for young street brands, independent designers, jewellery and accessory brands that we've found through SEARCHSTYLE.com. Even though we target street style and the high street, we welcome any brand wanting a presence.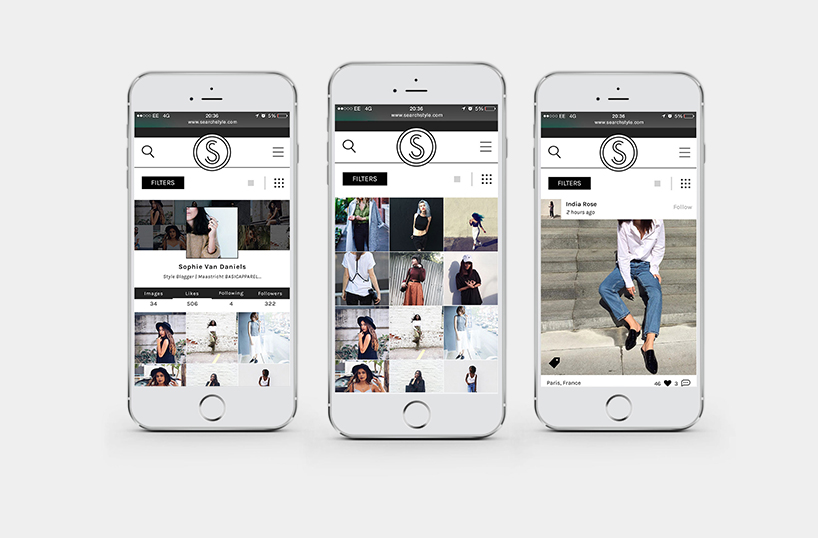 What's the best bit of advice you would give someone looking to start up a business like yours?
N: Don't drop everything for your project prematurely – it has to be the right time and although you might not want to be, you have to be patient. Just make sure that you can support yourself first. I've been lucky from the beginning in that I had a car to sell, secured funding to start the company up and have a bunch of family and friends who believed enough in the concept to invest.
There will be signs that it's time to take the leap. For me it was investment, very wise advisors and the prospect of expanding my team with someone else willing to take the leap alongside me.
In my opinion though, the most important thing is to love it – the job, the venture, the team, the prospects. I love every minute of working together to build this company, which I think is a pretty good start.
With thanks to Natalie and Lucas.
Want to join now? Check out the SEARCH STYLE site here.
[Images courtesy of SEARCH STYLE]