Career Profile: Clare Nicolson //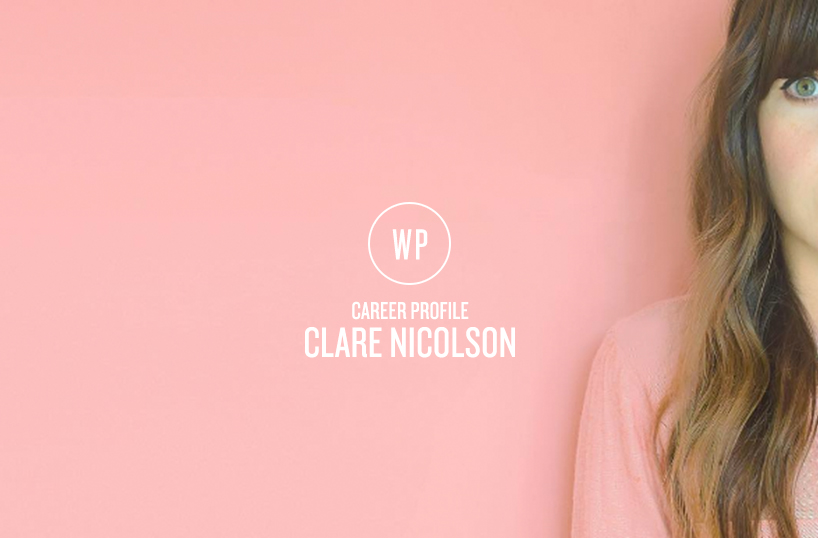 Clare Nicolson is a talented designer and stylist working with brands such as Made.com, Channel 4 and Mothercare. We speak to the bubbly creative about breaking into the industry, challenging briefs, abstract styling and Instagram fame. All this and more in our Q&A session below.
Name: Clare Nicolson
Location: London
Career: Stylist
Site: clarenicolsonstylist.com
Instagram: @clarenicolson
You may have seen Clare Nicolson's work dotted around the Tube, in a glossy mag, in a card shop or you may be familiar with her creations as one of her 60,000+ Instagram followers. For those of you who don't know who is Clare is we would like to introduce you to a very talented designer and acclaimed Instagrammer currently conquering the design world.  
Clare, originally from Scotland, is a London based  freelance designer and interior stylist. She started her career back in 2004 and has been creating graphic and digital prints ever since. Clare's style is clean and confident, taking inspiration and influence from many places and combining these with geometric shapes, bold colours and abstract imagery to create show stopping work that is sure to catch the eye. Work includes pieces for Channel 4, Made.com, Mothercare and HAM Homeware, while in her spare time Clare curates craft for her online shop or can be seen decorating her East London home.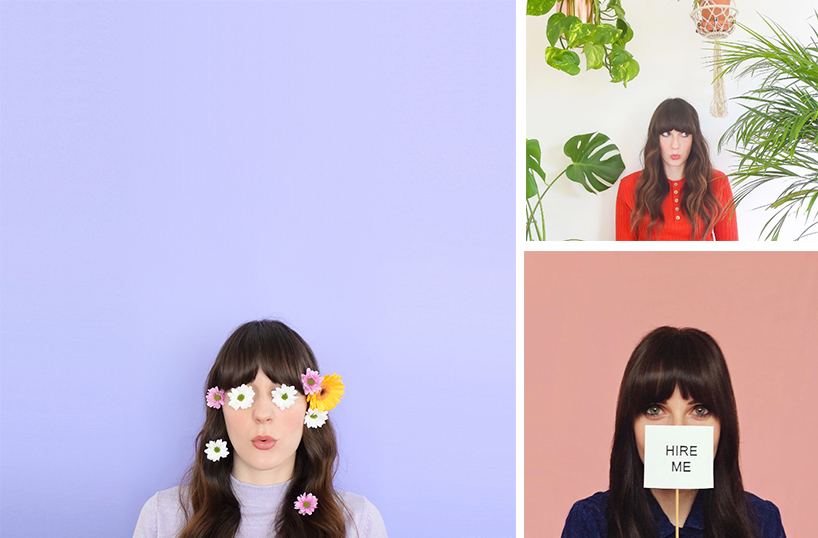 We have a chat to the curious creative to delve deeper into her bold land of design talent.
How did you get started? Did you study design? Who gave you your first big break in the industry and how has it led you to where you are today?
I went straight to uni after school and studied textile design, specialising in woven textiles. Towards the end of my degree, I had decided that I really wanted to work for myself, setting up my own textile design business and so eventually I did! After 10 years I decided to move to London to explore becoming a stylist. I assisted other stylists for around a year, working on shoots for Elle Decoration and Home & Garden whilst also working on my own projects to create a portfolio. This portfolio and experience found me work with companies like Sticky9 and Mothercare which kick started my styling career.
What does your average day look like?
I never really have an 'average' day – every day is different and I love that! On shoot days I'm up around 6am preparing for the day then I'm off out on location. When I'm prepping for a shoot I can be out all over London buying props, or I can be at home making and painting props which is my favourite kind of day (mainly because I get to wear my pyjamas!).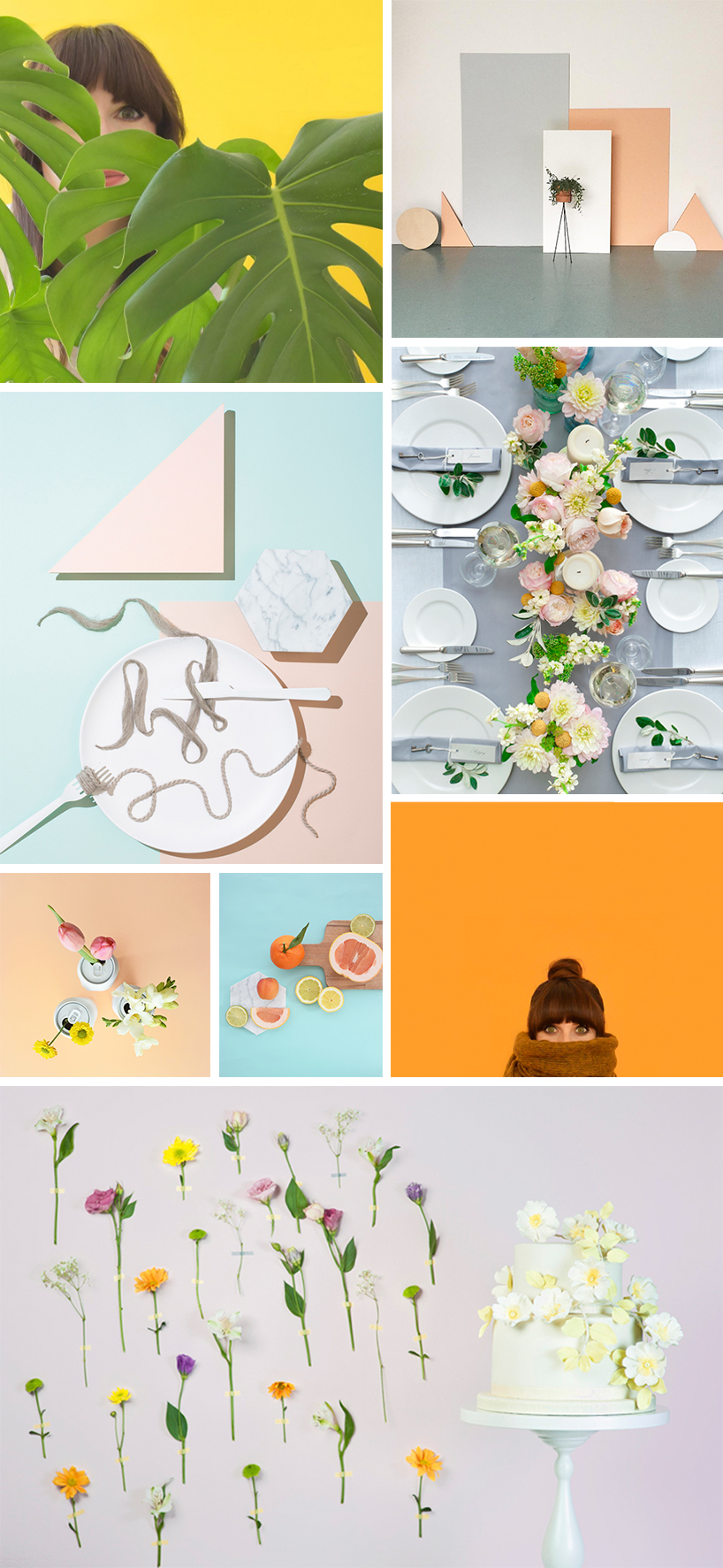 Who / where do you find inspiration?
I find inspiration from so many places. I love to travel when I have time off and I take a lot of inspiration from the colour combinations and patterns I see when I'm abroad and around London. I also love Pinterest as it's a constant source of beautiful imagery that often sparks new ideas in my brain.
What made you give up your independent design boutique in Glasgow (The Maisonette) and venture to London to become a freelance stylist?
I ran The Maisonette with my friend Carrie and we had the shop for around 2 years before we decided to move on to new things. We loved the shop and working with and showcasing new designers but we both wanted to move on and try new things. I've always loved styling my homes, the shop and anything and everything really so I thought it was time to take the leap and see if I could be a full time stylist.
It's clear you have a very particular style – your Instagram account says it all (view here). Has this been a purposeful design tactic so people recognise your work?
Having a highly curated feed is definitely done on purpose, mainly for my own amusement. I love the idea of my instagram being a little portfolio, giving people an instant representation of my style and who I am and what I can do. It can be a bit restricting sometimes when you work this way. It stresses me out sometimes if the photos don't have the perfect colour combination when sitting next to each other in the feed, or even if I've posted two pink photos in a row. It's so silly but things like that really bother me!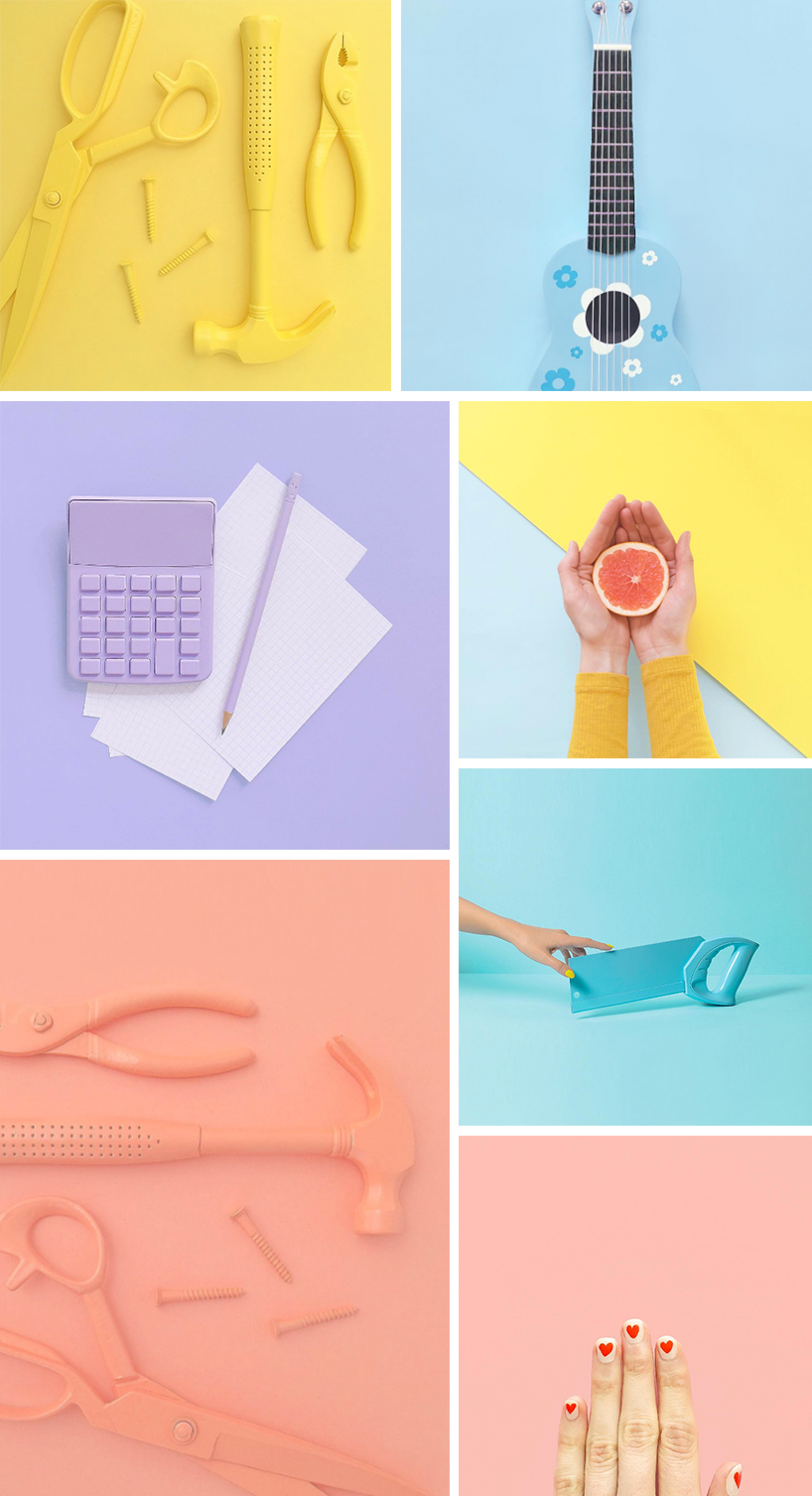 You've worked with some pretty amazing clients such as Pepsi, Channel 4 and Monsoon. What has been your most exciting project to date?
I always get so excited with all new projects as it's a new challenge and a new colour palette to work with. I loved working recently with One We Made Earlier as I love their products already so it was just so fun to bring their work to life in the sets.
And your most challenging project to date?
It's always a little challenging when working to a tight schedule and budget. When I'm working with smaller brands, I have to come up with the maximum impact with minimum resources. I loved working with HAM Homeware recently as we had to create campaign imagery for a new range of wall stickers. I used small pops of colour and minimal props to create slightly surreal settings for the stickers with minimal budget.

We LOVE your work, in particular the recent ads for Made.com. What was it like working with them as a client and how exciting was it seeing your creative plastered all over the streets (and Tube stations) of London?
I loved working on the made.com campaign. It was great to work with such a big client and to have a chance to be bold with my use of colour. And I got a chance to do one of my favourite things – spray painting props! It was very strange seeing the images up around London. It was also a very lovely time, as I kept getting texts and emails from friends and strangers sending me photos of the ads.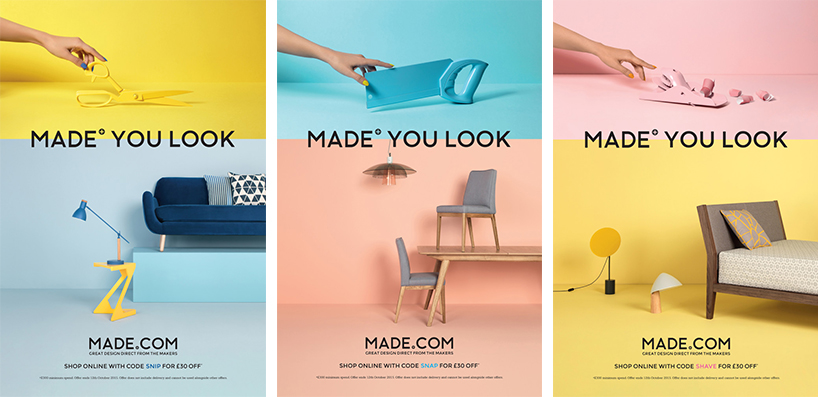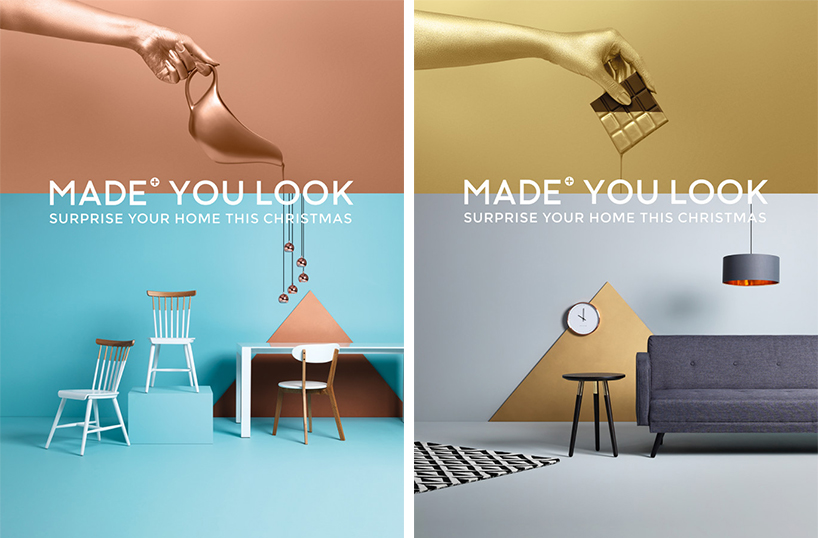 Tell us about your homeware brand (view shop here):
I've been running the brand for over 12 years now. I started out creating home textiles and over the years I've refined the range to just selling prints. I love designing and creating new work but with my styling work taking full focus right now, just selling the prints means I can still enjoy some design time. Living and working in London also means I have much less space than when I started out in Glasgow all those years ago, so making something smaller like the prints is ideal.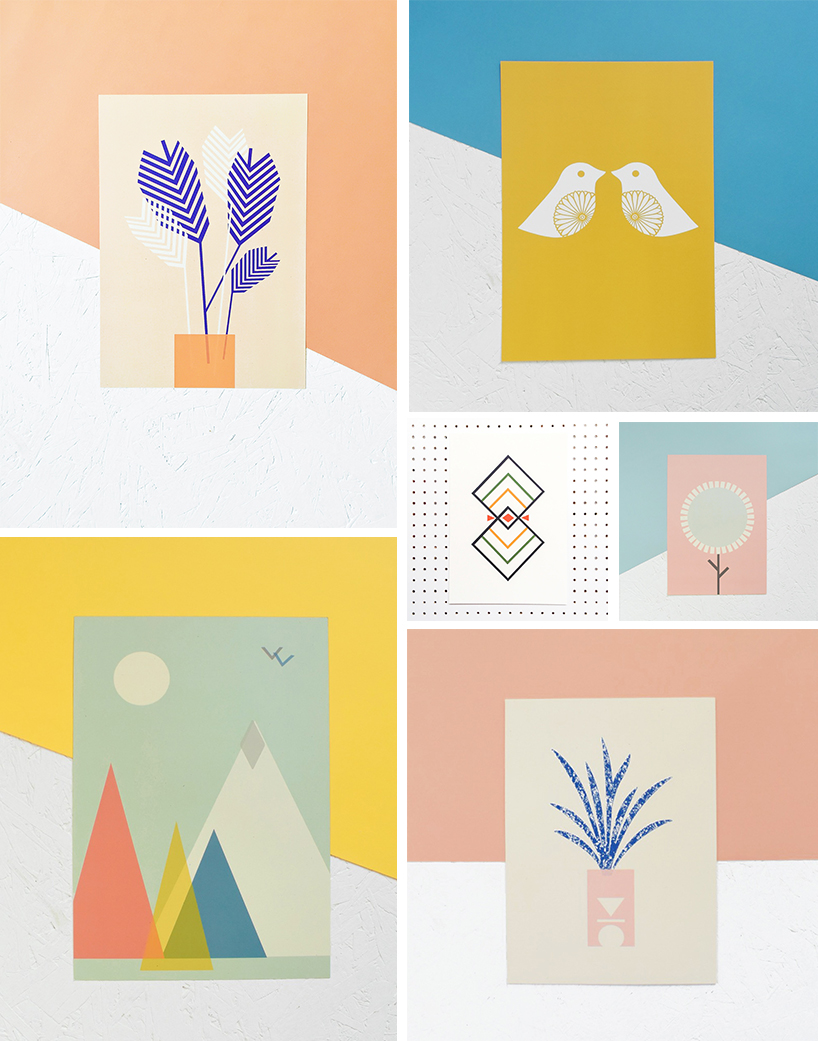 Give us an insight into what the future holds for you and your career:
I would love to continue styling in the future. I'd love to work with lots more creative brands and definitely work on more advertising campaigns. I'd also like to continue designing and perhaps one day expand the range more. I've always dreamed of doing a ceramics range so hopefully one day!

If you could give one piece of advice to a student looking to break into the industry what would it be?
Stay true to your own style. I've never been too keen on following trends. I think it's definitely good to research trends, but ultimately it's your style and your way of doing things that will make you stand out, rather than blending in with the hundreds of other stylists/designers/makers that are all trying to do what's 'popular' that particular season.
And finally… a little while ago we did a post on 21 things we wished we had known at 21 (read here). If you could go back, what would you tell your 21 year old self now?
Don't be afraid to ask for help if you need it. Be hungry for new experiences. Travel, volunteer, intern, learn a new skill, try to do as much as you can as it all helps you to create.
With thanks to Clare.
————
Visit Clare's website here for inspirational work or give her a shout on Twitter.
Images © Clare Nicolson