Career Profile: Nina Olsson //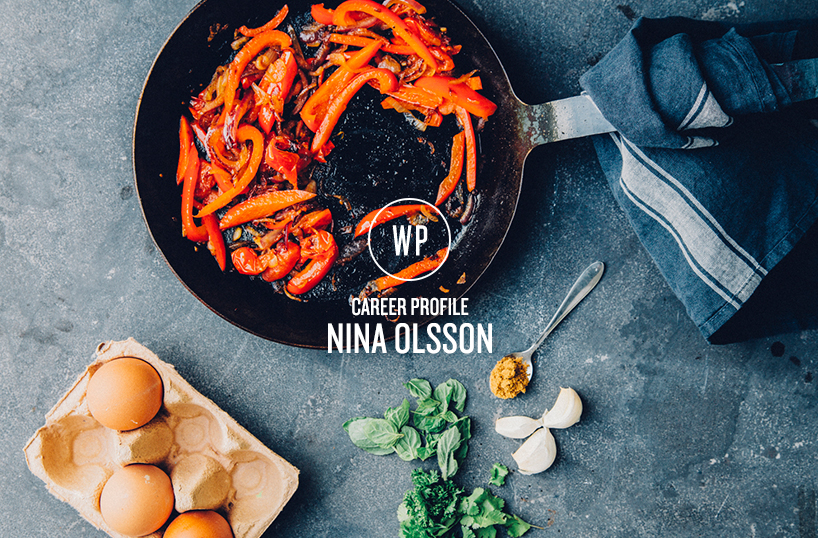 We speak to Nina Olsson, founder of Nourish Atelier and acclaimed Art Director, about creative photography, healthy eating, life in the Netherlands and what the future may have in store.   
Name: Nina Olsson
Company: Nourish Atelier
Location: Amsterdam
Career: Creative Foodie, Art Director & Designer
Site:  nourishatelier.com/blog
Twitter: @formnoveau
Food is a big part of the TWOP framework, and when we find brands we like we want to explore more. Coming across Nourish Atelier we instantly fell in love with the beautiful photography, innovative recipes and overall concept of the site. So who is the lady behind the site? Well that would be Nina Olsson an award winning photographer and art director. Nina was raised in Stockholm, Sweden, studied in London, but has now made a home in Amsterdam with her husband and two children.
Nourish Atelier was set up as a 'home for stories about food, people and places', a place for Nina to write about her passions and to share ideas on health conscious food and design. Launched in Jan 2015 the blog shows Nina's food inspiration, new ideas and projects dreamt up and created in her own kitchen. With a vegetarian core the site is packed full of healthy recipes and slow food from a variety of cultures and countries exposing techniques and recipes with worldwide influences.   
We spoke to Nina to get a further understanding on life as a creative foodie and find out more about her passionate blog.


Having lived in London, Stockholm and now based in Netherlands, do you think your style and career have changed depending on your location? If so how has this influenced your work?
It's been major influences! These places has defined me as a person. London was a blast to live in! – Great journalism, music and cultural arts, and a great place to have a fun social life.
Stockholm is fashion conscious and modernist in essence, and at the same time – there's a lot of heart. I will always love my native Stockholm but I know it too well, I like the adventure living abroad gives.
Now I live in the Netherlands. Amsterdam is diverse and interesting. Dutch graphic design is confident, conceptual and bold. The Dutch are also fantastic with interior and lifestyle. There's a saying that The Netherlands is a "Big family house". They nest with style here. So for me being interested in food and photography, there's much inspiration to find here. And the Dutch light is really special, perfect for daylight shooting.
Nat is an obsessive designer applying it to all aspects of her life (not just her job) and believes being creative is in your blood. Do you agree? Do you live and breathe design?
I agree with that! Everyone has the potential to be creative but not everyone develops those qualities. For me, being creative down to the core means challenging the laid out paths and making new ways. It's empowering to design your own life. May it be the design of your daily rituals, your environment or the ideas that you communicate. It's an ongoing process and it's fun.
Give us an insight into your life as an Art Director. How do you find the industry for women and what advice would you give to someone wishing to follow in your footsteps in food styling and photography?
I love art direction because it's very creative. You have to start big and be good with narrowing down ideas to form a clear idea. If you are a designer who wants to move on to art direction, my best advice is to nourish your confidence in decision making because a lot of the work consists of making choices and communicating them to others in a team. You also need a well developed trend radar. I draw detailed sketches every week for photographers and stylists and make mood boards, I spend a lot of time looking for inspiration and thinking up visual concepts.
To pursue a career in food styling and photography, there's plenty of opportunity to market yourself via Instagram and personal blogging today. If you like to work with magazines you need to work with a professional camera or a photographer. But don't let that stop you, you can start with a mobile phone and practice set ups and compositions, they more you shoot food the better you will become.
Look at food photography and styling on a daily basis to develop a strong eye for quality.
My personal experience as a female designer/art director has been mainly positive, you can be lucky or unlucky with clients and coworkers. If you are in a place where you are held back by old fashioned ideas because of your sex, I would change workplace. Life's too short and there will be better places for you to bloom as a professional.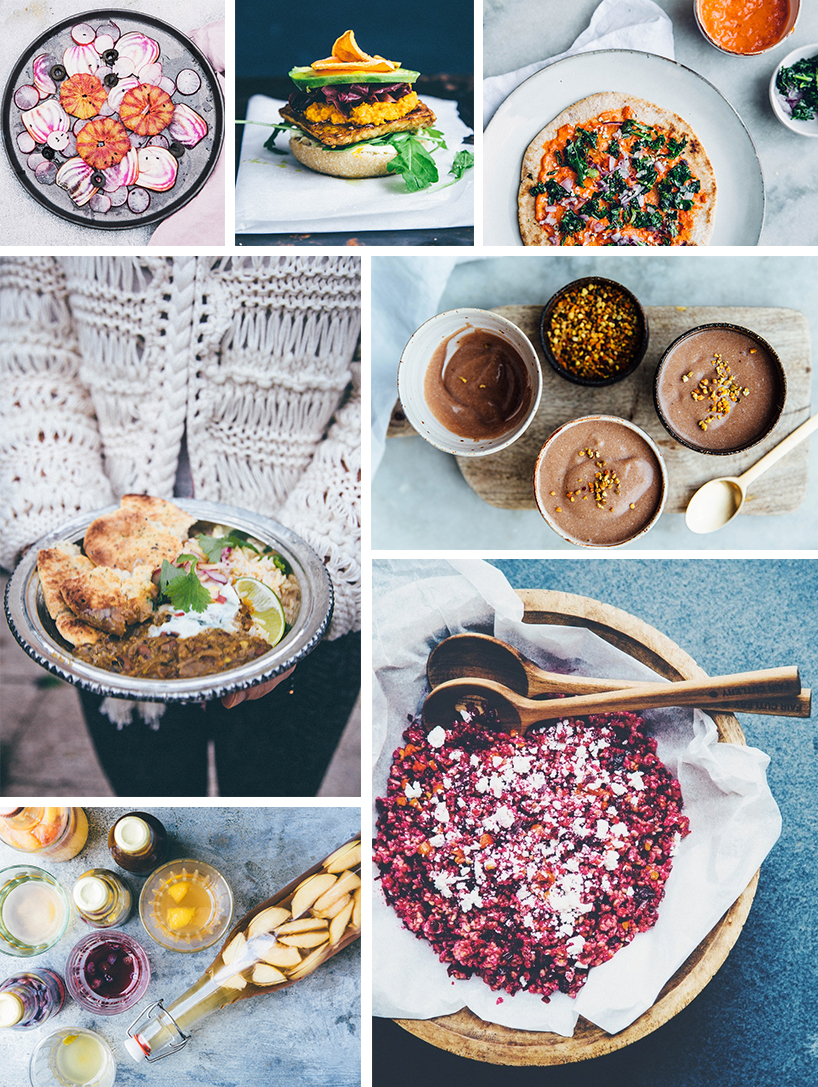 You ran a successful magazine for three years. Tell us about your time and your experience in the editorial industry. What challenges did you come up against and what made you shift from fashion to food?
Launching my own magazine was a great feeling. Everyone who started something from nothing knows the look of disbelief when you tell people your ideas initially. So when it works out and becomes successful it's a very sweet feeling. Our magazine was biannual so I also worked with commercial glossies in between. We made enough money to make it go around but we wanted to keep the integrity of our content rather than to make too many commercial compromises, so in the end we called it quits.
Having worked with various publications, I'm always happy if the design quality of the production is high. That goes for the written content as well, in many cases the border between advertising and editorial are so blurred that there's no real integrity left. But saying that, some of the branded magazines (custom publications) I worked with had the best journalism of them all.
I made a move from working with fashion magazines to food media, I was collecting cook books and food magazines long before I started working with food magazines. It was the right move and I really enjoy working with food inspiration. Again it's part of designing life, eating is such an integral part of life that it makes perfect sense sharing inspiration around food.
Food photography is very niche in the market. Do you find it can be challenging at times?
Most of my work comes food magazines who are regular clients. I also design for non food clients. I'm really into typography and visual branding apart from the foodie stuff! I also illustrate for magazines regularly which is great and helps keeps my drawing skills warm. It can be challenging to have a niche subject like food as your main work, but the solution to that is to have several platforms, Nourish Atelier is where I promote myself to food clients. I'm currently making a new web site for my non food clients. So it's a bit like having multiple professional identities.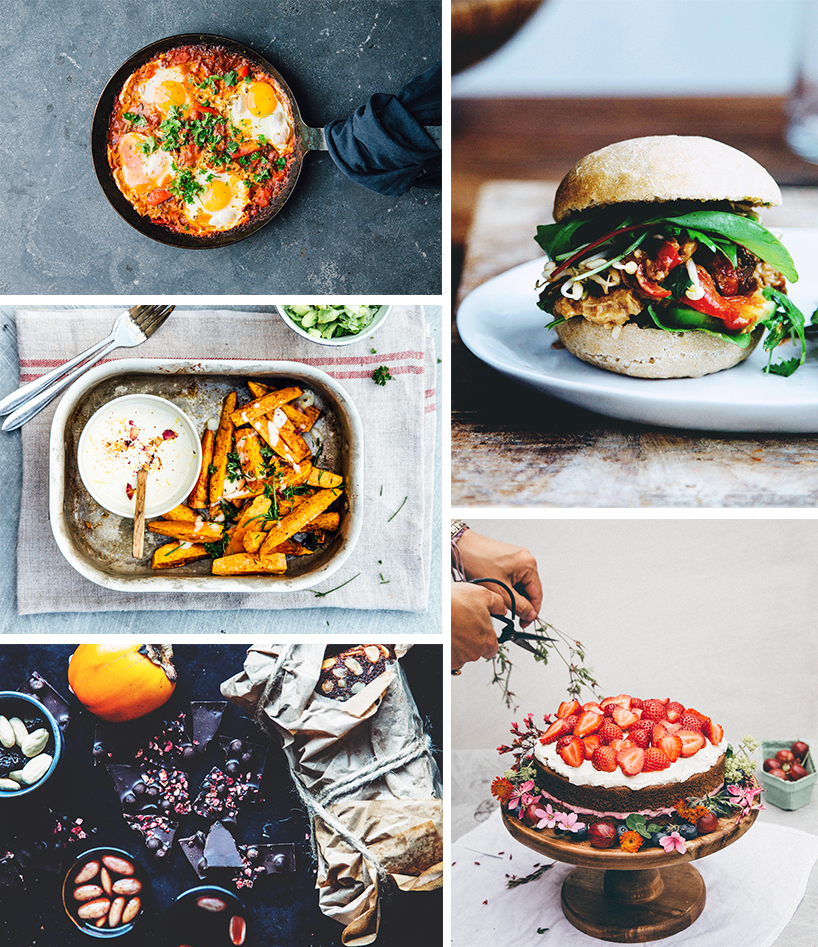 Nourish Atelier is our new favourite recipe site for its stunning photography and easy to follow recipes. Tell us how you came about setting it up and why you decided to start the blog:
I wanted a platform for my own photography and my style of food for a long time, after being featured by recipe communities on Instagram and asked for recipes by followers, I decided to add a blog to my website. It evolved naturally, and is now one of my favourite personal projects.
As a vegetarian people often think food can be plain, boring and consist of broccoli and carrot sticks. How do you convince them otherwise?
By being creative! Plant based food is usually more surprising than meat dishes.
How do you balance healthy eating with a busy lifestyle and bringing up a family?
We do our best, but sometimes we just let it go and get take away pizzas too. Not too often though. A lentil soup is really easy to make for dinner and is really quick too.
In the future what other areas would you like to explore? What else are you passionate about?
I'd like to travel more, and finish the music that I make together with my man. We've been making songs for three years and have a bunch of audio that we'd like to make an album of. We're not professional musicians but we are having so much crazy fun, it's totally relaxing and without any prestige!
Give us your favourite recipe from Nourish Atelier, something we will have to make right away:
The Loyal lentil chili. View the recipe here.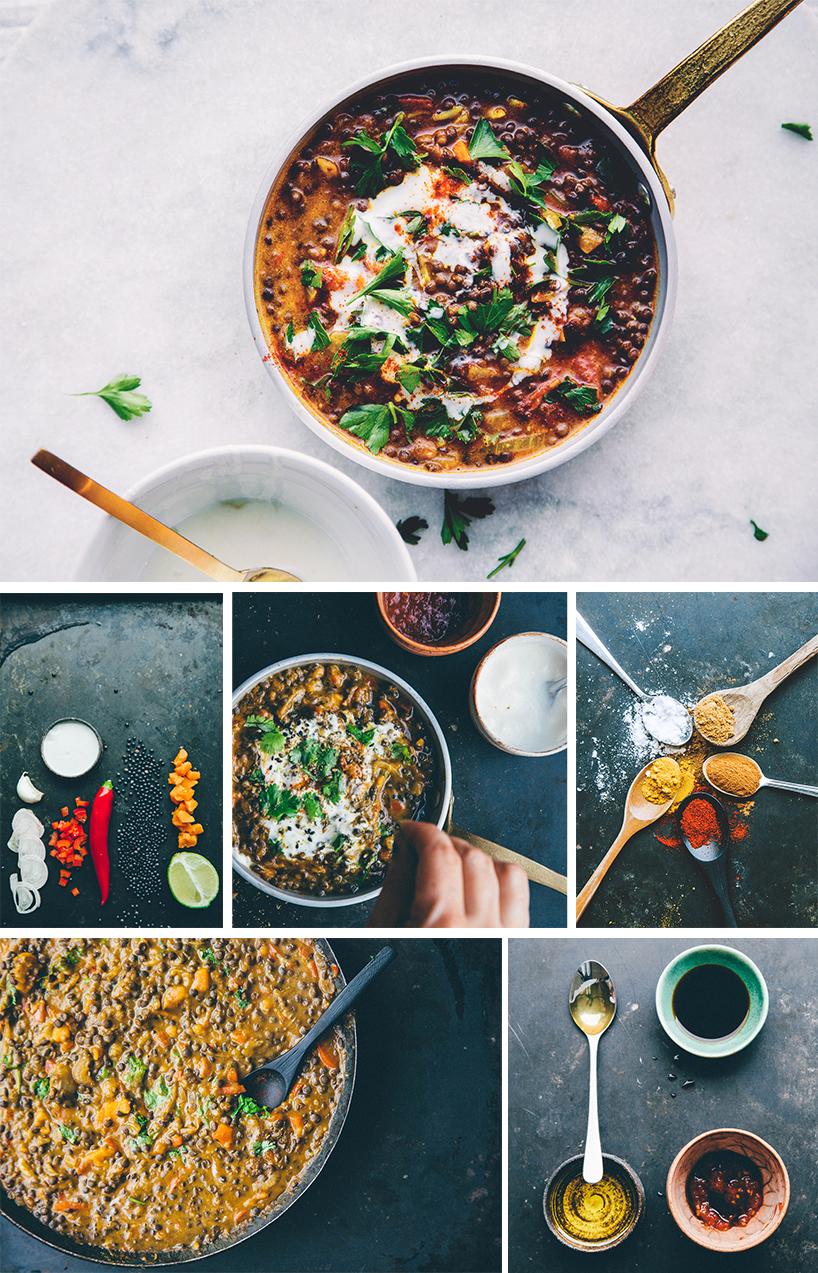 How do you balance work with play?
I make that mental switch. If I go to a restaurant I have to remind myself not to think about the food in a work way, I try to detach that and enjoy the moment instead. If I have free time, I like to just be silly or go somewhere new. Nothing beats travel.
A little while ago we did a post on 21 things we wished we had known at 21 (read here). If you could go back, what would you tell your 21 year old self now?
Trust yourself :)… Don't worry.
With thanks to Nina.
Have a chat with Nina on Twitter here or check out Nourish Atelier here.
[Images courtesy of Nina Olsson]