Deliveroo //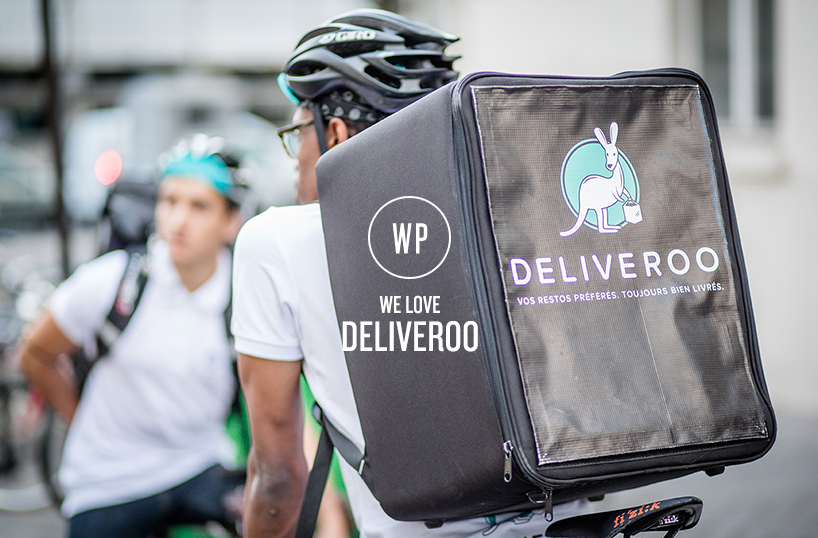 Food delivery service Deliveroo has been on the scene since 2013, but what makes it stand out from the crowd? Vanessa explores:
You know that feeling when you're sitting in front of the tv in your PJ's thinking "OMG I could totally eat Thai Calamari from Busaba right now"… well now you can. Deliveroo is the latest service to jump on the delivery bandwagon, bridging the gap between sites like Hungry House or Just Eat and restaurants by actually bringing the restaurants we love so dearly to our doorsteps.
Launched in 2013 Deliveroo the company have taken the country by storm and are well on the way to being a true success. The key difference between Deliveroo and competitors is their specific focus on "premium" cuisine. Deliveroo's portfolio of partners include well-known names such as Nando's, Busaba Eathai and Gourmet Burger Kitchen as well as leading independents such as Dabbous' Barnyard and Martin Morales' Andina. Working in New Business this is a godsend as I've been on many a pitch working in the office until stupid-o'clock when the Project Manager comes around and asks us each what we would like from Deliverance – which is literally the last thing you want at 9pm while sitting at your desk.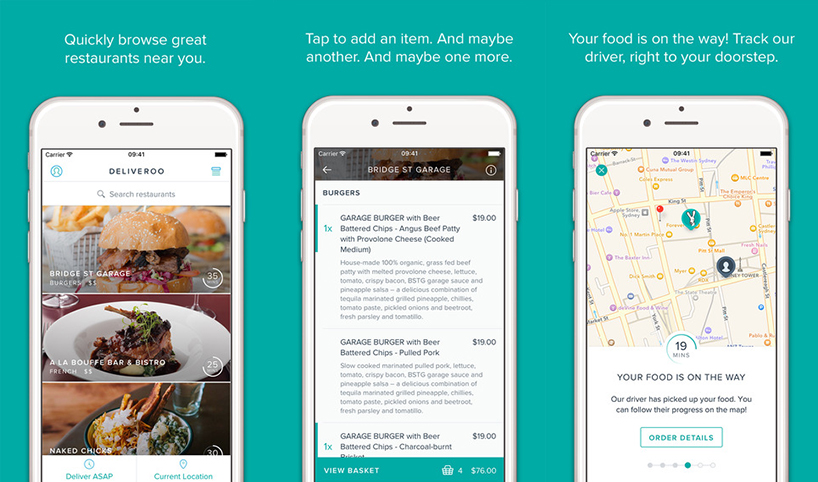 The company have capitalized on the fact that high end establishments don't offer a takeaway delivery service and have grown a business out of this. One of the most unique selling features of the Deliveroo model is that it uses its own drivers and cyclists, bringing a more consistent experience to the ordering process. However, it's pain point is that you can't order from multiple restaurants in the same order. Apparently it's not "reasonable" to send some poor cyclist around London collecting from lots of different restaurants just for your one order… who knew? Seriously though, if they could figure out a way to do this it would be a life saving service in keeping pitch teams happy (it's not always easy).
Apart from creating a successful business in their own right, Deliveroo also helps the success of its partner restaurants by helping them to expand their customer base without compromising their focus or in-house customer experience.
The start-up, which began in London, now covers eight regions in the UK. With expansion still on the menu, factors such as population density, restaurant supply and a minimum affluence threshold need to be considered. Their expansion model also considers cities as "hyper-zones", which allows the company to maintain standards by taking into account factors such as delivery times, food temperature and maintaining a price-tag of £2.50.
This simple, yet innovative idea has already been a game changer for many hungry punters and their business model should be a lesson to us all. I look forward to what they have in store for us next!
Visit the Deliveroo site here.
Words by – Vanessa Toby
[Imagery courtesy of Deliveroo]