Five of the Best Creative Stores in London //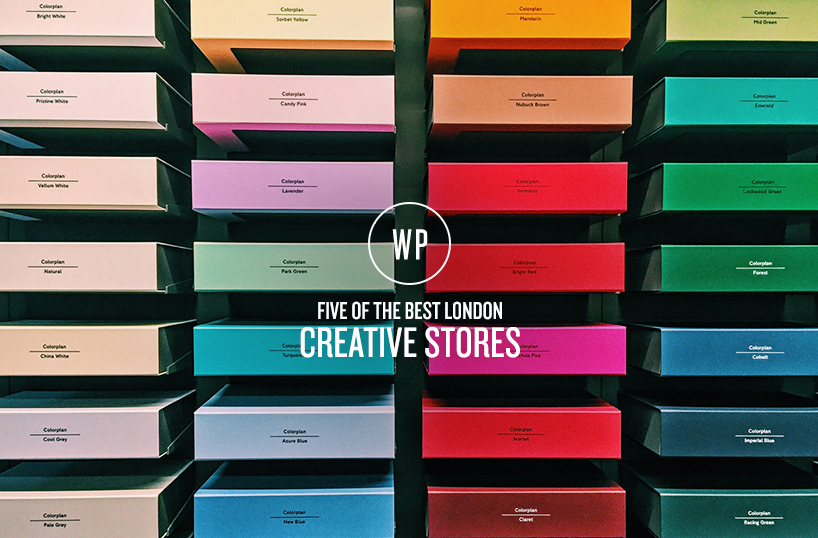 Emma Jane Palin gives her guide to the best creative stores London has to offer. Read more below…
One of the things I love most about London is the abundance of creatives and the businesses that emerge as a result of our most innovative movers and shakers. Design-led stores are still few and far between in my eyes and when I discover somewhere that has managed to get the curation just right, you can bet I'll continue to be a loyal customer. It ain't easy being an independent so here are my current London favourites for the best in artwork, stationery and homeware, show them some love!
We Built This City
webuilt-thiscity.com
Living right up to its name, We Built This City is revolutionising London souvenirs with the creatives that allow the city to thrive and flourish. Known for its creativity and rock and roll scene in previous years, Carnaby Street has had a new lease of life since the creative lifestyle store opened and after a long time coming, we now have a true reflection of London design, all while supporting talented UK artists, designers and makers at the same time.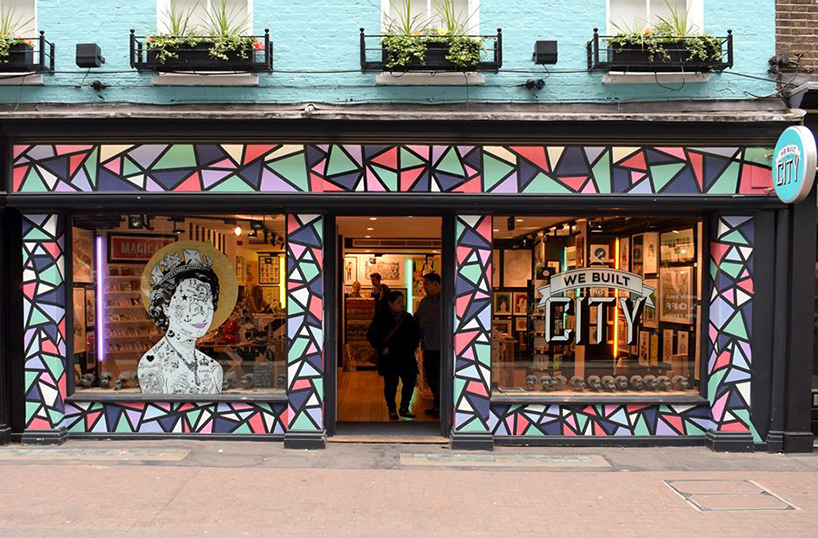 Featuring everything from limited edition art prints to highly original pieces of London-inspired jewellery, homewares, stationery (and of course tea!) from its landmarks to its musical icons – every product in store has a creative nod to the city. The variety of illustrators and designers to discover is endless (or over 250 London-based artists to be exact) and without sounding clichéd, there really is something for everyone. With something always going on, from workshops to live art, pigeons galore and plenty of beards, WBTC is certainly a store with big ambitions that will continue to keep London pretty kick-ass. Don't just take my word for it, you can also catch them in Camden this Christmas for a special Northern pop-up!
We Built This City, 56B Carnaby Street, London, W1F 9QF.
Christmas pop-up: We Built This City, Camden Market, North Yard, Chalk Farm Rd, London, NW1 8AH
Present & Correct 
presentandcorrect.com
Stationery fans rejoice for Present & Correct are here with their simple, graphic curated product selection and their mighty fine Instagram to show it all off. Nestled in the back streets of Angel, the store is slightly off the beaten track but totally worth the extra journey – I'd advise pairing it with some of my other nearby suggestions below.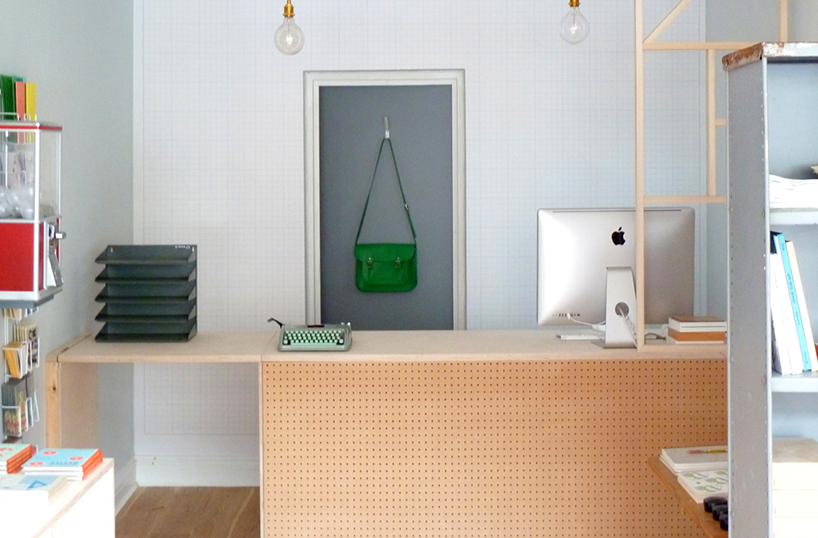 Owners Neal Whittington and Mark Smith share an obsession for anything office-orientated and with the duo constantly sourcing new vintage items and innovative stock, you're always guaranteed to find something for the pencil hoarder within. The store hosts fairly regular exhibitions of some of these stationery gems (you may have caught their 'Error' display at LDF) but on any given visit expect to find alternative erasers, curated paperclips and a whole host of paper for your writing pleasure.
Present & Correct, 23 Arlington Way, London EC1R 1UY
Laura Lea Design
lauraleadesign.com
Providing Leytonstone and beyond with their powerful attitude and vibrant selection of artwork is cultural lifestyle store Laura Lea Design. Nestled right in the heart of Leytonstone tube station entrance, the store focuses on shifting local designers and items with a strong artistic presence. It's not for the faint-hearted with work often containing political references and occasionally a few swear words, but ultimately this is what allows LLD to stand out from others and also embrace the liberal East London ways.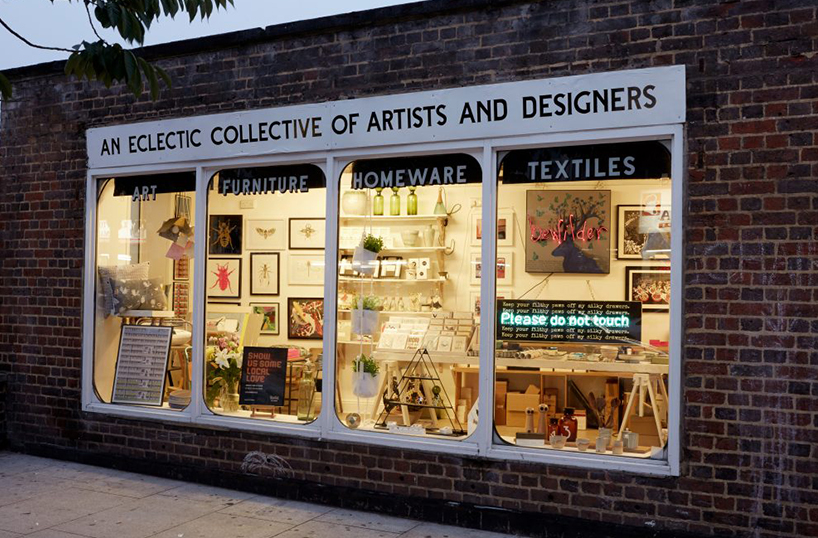 With Laura also a dealer in the art world, the stop showcases ranges of very affordable prints to some higher end original pieces by the likes of Archie Proudfoot, Oscar Francis and Rebecca Mason, all with show-stopping elements but still fairly priced. Paired with the extensive selection of carefully curated homeware and accessories, it's hard not to become a regular – hence the fact you'll probably run into an artist while visiting or just end up chatting to the lovely Laura and Alex for a few hours!
1 Church Lane, London, E11 1HE
Quill London
quilllondon.com
Quill is the kind of shop you walk into oblivious and leave with serious adult goals. Bet you didn't think you needed your envelope monogrammed with your initials did you? Well you certainly will after your visit. And of course when your envelopes are that sassy you'll need the handwriting to match, which Quill are happy to support by lending you a calligraphy pen or two as part of one of their extremely popular workshops.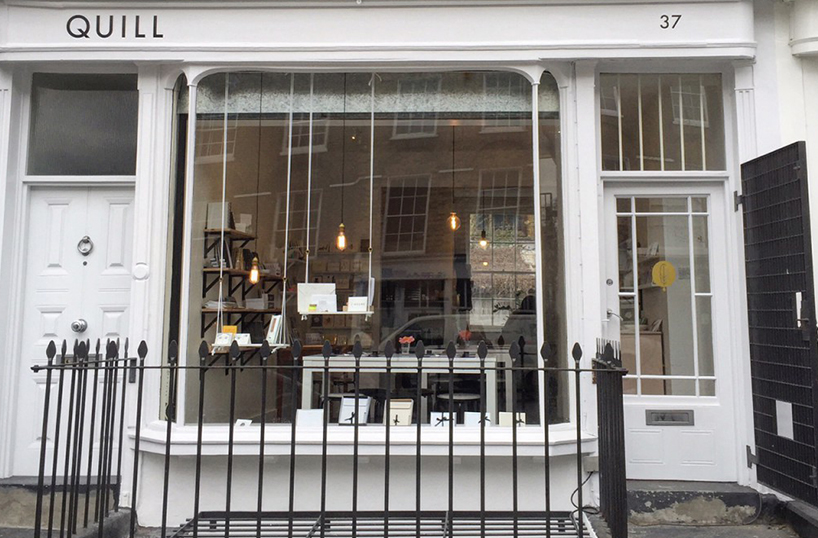 Owned by Lucy Edmonds, the concept of the store came about after the revival of beautiful modern calligraphy on Pinterest. Lucy soon realised there wasn't anywhere for people to learn calligraphy themselves and Quill was born as a result. It's not all just fancy writing though, expect to find a shop filled with modern letterpress, fun gift wrapping accessories, humorous cards, Kate Spade stationery and much more – you're welcome!
Quill London, 37 Amwell St, London EC1R 1UR
Smug
ifeelsmug.com
Tucked into one of my favourite little streets of London, Camden Passage, lies interior and home accessory shop Smug – and smug they should be! Stretched over three delightful floors, Smug is owned by Islington girl boss Lizzie Evans who redesigned and branded the concept of SMUG while also continuing to work on a variety of personal projects and collaborations.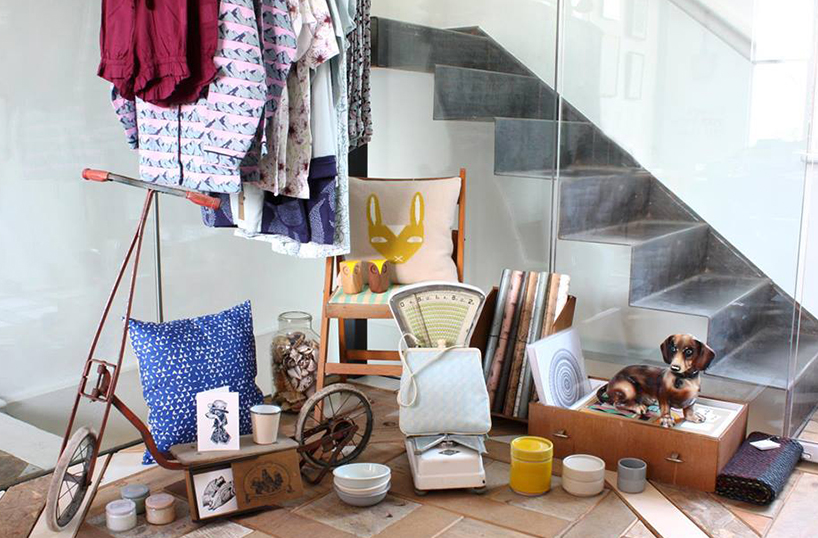 With its mismatched flooring and light and bright interiors, the store is a wonder in itself and the thoughtfully selected brands Lizzie chooses to feature reflect her own lifestyle choices and design aesthetic. Watch out for plenty of Hay Design as well as gorgeous textiles from Kelim and exclusive collaborations from the likes of The Pattern Guild. Be sure to also check out the newly released Lizzie for Smug range which features pretty patterns and lots of geometric goodness designed by the wonder woman herself.
13 Camden Passage, London N1 8EA
————
Words by Emma Jane Palin. Check out Emma's site here or give her a shout over on Twitter here.

Images © Emma Jane Palin, We Built this City, Present & Correct, Laura Lea Design, Quill & Smug