iPhone: Cookie Monster //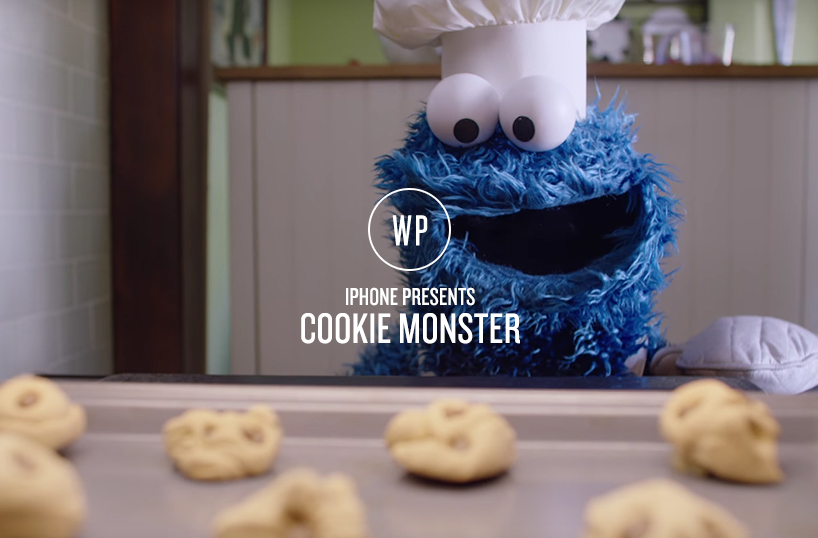 With a change in direction Apple are delivering new creative and its latest may be the best yet. We look at the Cookie Monster ad and why it's so brilliant here.
When it comes to advertising Apple have it nailed. We know this. They tick all the boxes, create a story with emotion and build that very important connection with the viewer. But, dare I say it, in the past I found myself feeling a bit "meh" about their creative. Yes they are brilliant, yes they have an amazing vision and an incredible ability to build a relationship with the consumer, but it's almost like their ads follow a template of soft lighting, happy folk and close-up product shots. Until recently it was all becoming a bit same same, but things are changing… and for the better.
Recently we have seen the company branch out by using different tactics. Stylized spots, funny moments, real life stories and a surge in celebs have shifted Apple's creative angle to bring audiences something a little different. The new movement in direction started last year and has continued to flourish through 2016. Delivering memorable spots such as Share the Kiss, Taylor vs Treadmill, Dillan's Voice and the new Apple Watch series, they are on a roll and we are seeing a funnier, more colourful and charismatic side to the tech giant. Although, it has to be said, my favourite ad so far features a blue furry puppet from the past.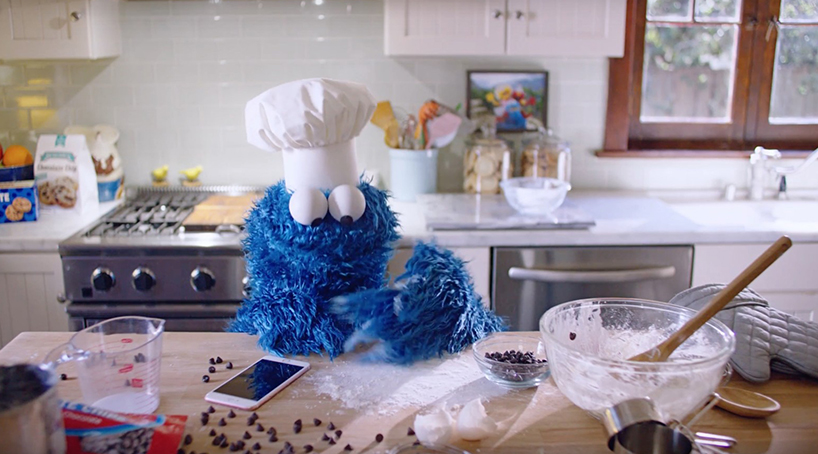 Created by TBWA\Media Arts Lab, the ad is to promote the hands-free Siri facility on the iPhone 6S, starring everyone's favourite biscuit scoffer, Sesame Street's Cookie Monster. Tugging on nostalgic heart strings, the loveable character is seen asking Siri to set a timer for 14 minutes while his cookies bake in the oven. To the tune of Jim Croce's hit "Time in a Bottle", on his "Waiting" playlist, Cookie Monster agonisingly struggles to calm his impatience and is seen fretting while using tactics to pass the time.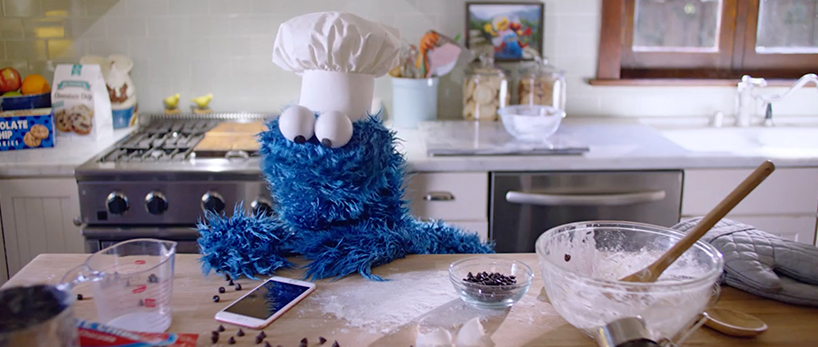 Cookie Monster is arguably one of the most, if not the most, loved endorser Apple have used to date. View the full ad in all its glory here:
But the best bit about this new ad is maybe the outtakes, which showcase the loveable character in all his glory. It has to be said, this actually made me laugh out loud. Enjoy!
Words by – Natalie Jahangiry
[Images courtesy of Youtube]