Lust List Volume 001 //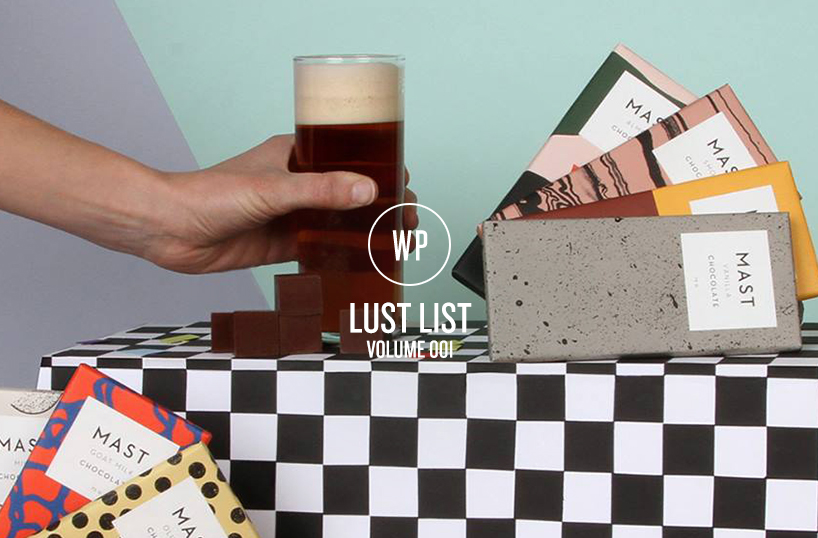 You may be watching the pennies, but that doesn't mean you can't window shop for now… Right? Here's Nat's lust list of items she will be buying when that pay cheque hits the bank.
To me window shopping is a necessity. Not only to get an idea of what I want to buy when it comes to payday, but also to gather inspiration, follow trends and soak up ideas that the current market has to offer. As a designer it is important to research general design, in every form and use these ideas and translate these in your work.
I also think it is imperative to lust after nice things. Homeware, books, paper goods, accessories… You name it I want it. Stick some nice typography on a simple magazine and I'm sold… hook line and sinker. So every so often I find myself procrastinating on my lunch break and filling my virtual basket with an array of 'bits' to suffice my shopping cravings while taking on the challenging activity of reminding myself not to spend everything in my bank account and to be careful with those oh so important pennies. In these circumstances I create a lust list, a digital basket of goodies that I'll return to and possibly purchase on the arrival of that all important payday. See if you feel the need to buy these as much as I do (I'll race you to the checkout).

1) Fire + Ice cook book | 2) Cat Mug | 3) Panda Print | 4) Pencil case | 5) Hanging planter | 6) Stockholm guide | 7) Hanging board | 8) Star print | 9) Mast chocolate | 10) Meringue Girls cook book | 11) Moscow Mule travel cocktail kit | 12) Damn Good Advice book | 13) IDN magazine | 14) Cat print pillow | 15) Simple Matters interior book | 16) Brass pen | 17) Dog print | 18) Ideas journal | 19) G&T travel cocktail kit | 20) Brass scissors
Words by – Natalie Jahangiry
[Shops featured: Papersmiths, Oliver Bonas, Balibart, Trouva, Not on the High Street, Mast Chocolate, Howkapow Anthropologie & Urban Outfitters]