Made in Movember //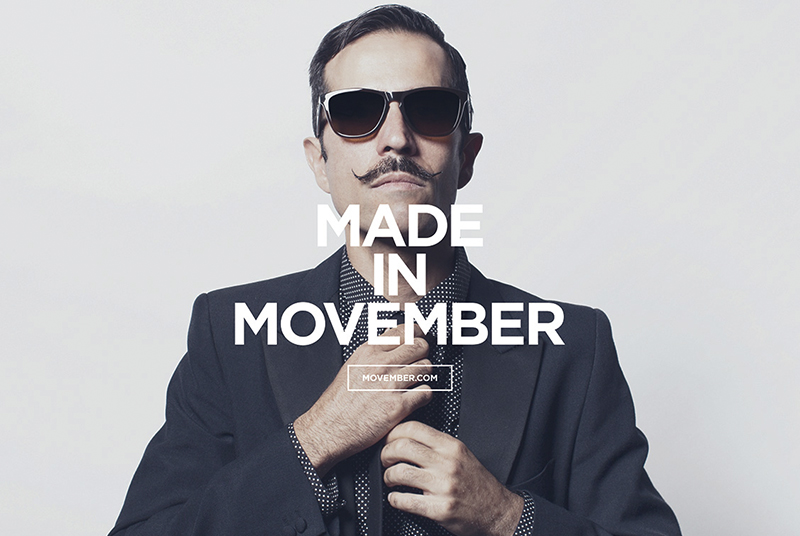 As the dark nights set in and mark the arrival of November, you're probably thinking of one key upcoming event. Movember. Clearly.
Yes, it's that time of year where we see the male of the species supporting some rather questionable facial fur, all in the name of The Movember Foundation: the leading global organisation committed to changing the face of men's health. To date they have raised over £346 million and funded over 800 programmes in 21 countries. Pretty impressive really.
So for a fundraising ask full of delightful irreverence – you would expect a quirky website, right? Then you wouldn't be disappointed: uk.movember.com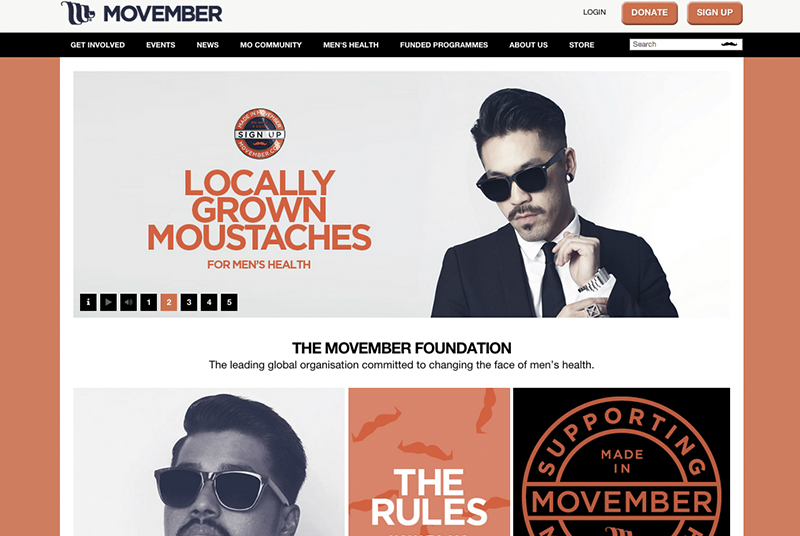 The site is super stylish and comes equipped with dashing men sporting some rather ridiculous tashes, and a look and feel that you would expect from a boutique lifestyle store rather than a charity. The content is full of personality, playing on the humour of the event itself: Movember rules, Mo leaderboards with a team section ('agencies' have their own group – they obviously know their audience), a hall of fame, guides to grooming and even an area to advise on what foods to approach with caution when sporting a mustache (have a look here)…genius! There's also a nifty little app to help you on your quest to tash victory.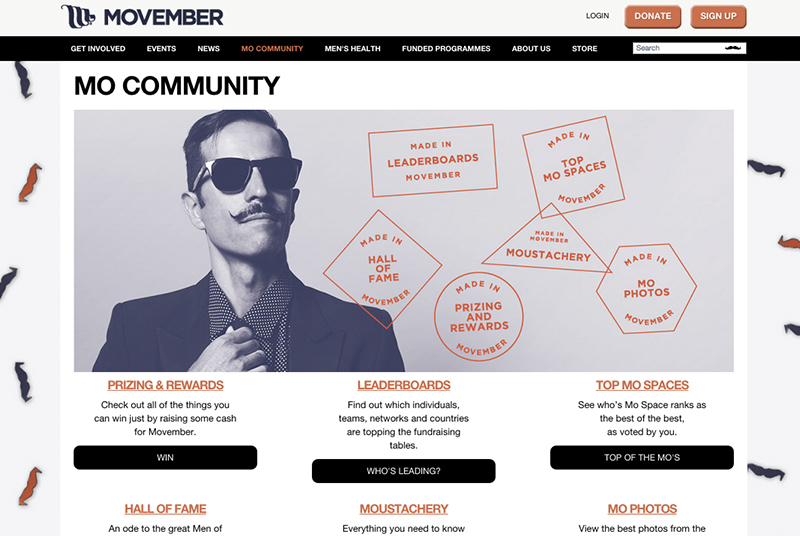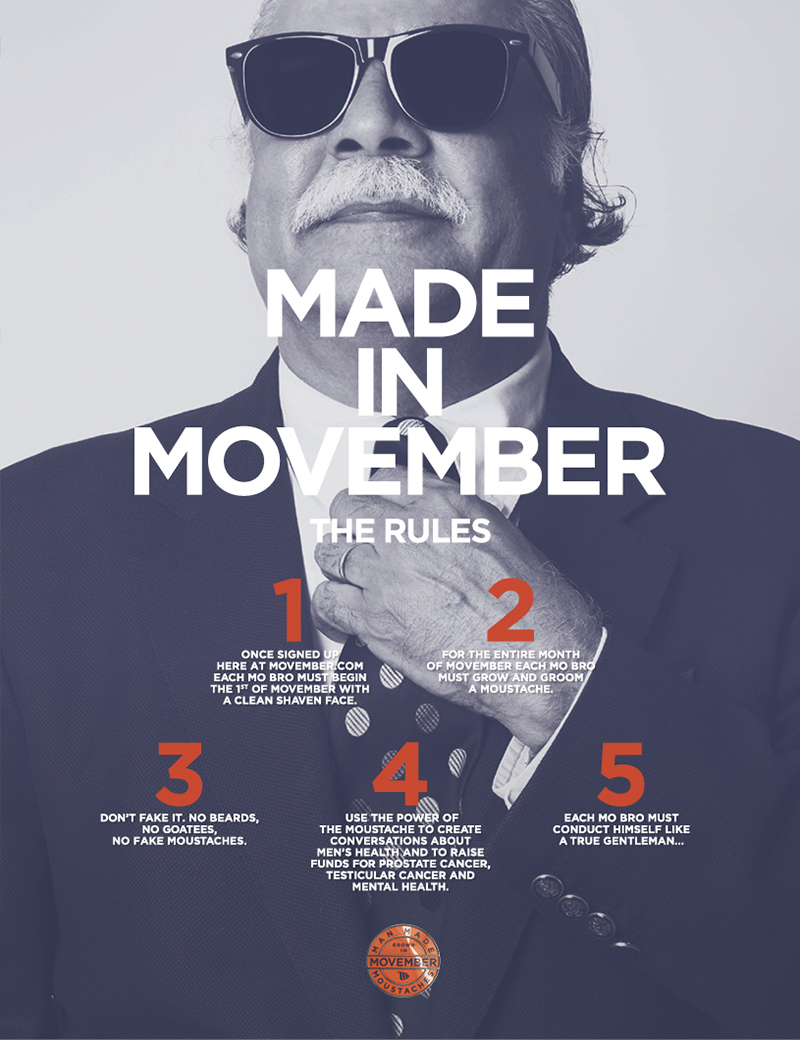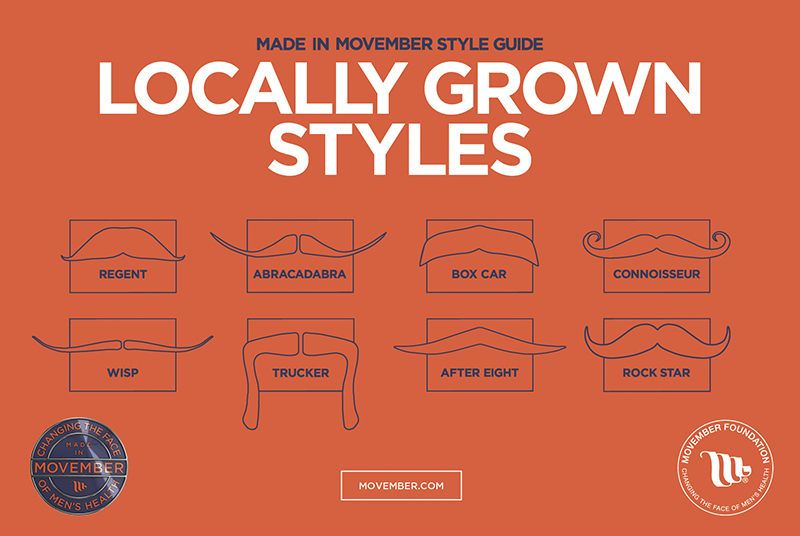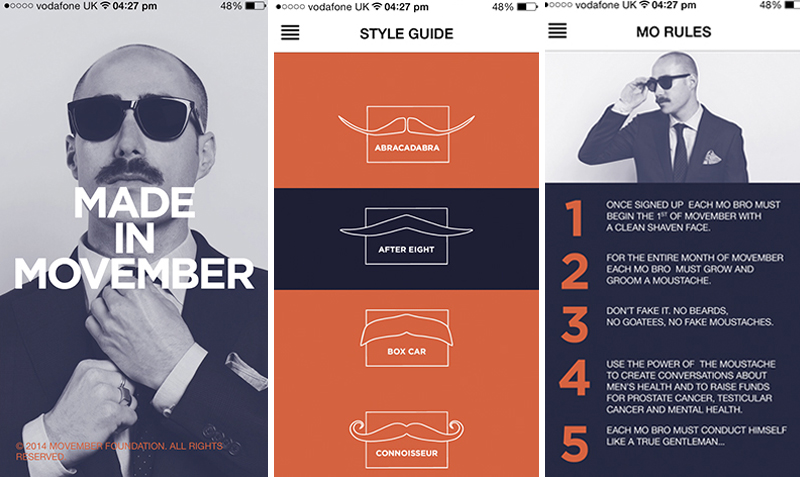 That's 50% of the population – but what about the rest?! For a few years there's been an accompanying campaign featured on the site called Mo Sistas: where supporting ladyfolk can really make a difference here. Not only will a Mo Sista support and champion men's health and encourage the men in their lives to grow a Mo, but they can also actively fundraise through events / parties (everyone knows we can throw a good party) and help raise funds.
It also highlights a few case studies of inspiring Mo Sista's such as Claire Chambers: Co-Owner of Gent's Quarter, Jacinta Phelan: Director of Hospitality at Harvey Nichols, Dr Joanne Welton phD: Movember funded research associate at Cardiff Uni and Amy Voce: Radio and Tv Presenter. Mo Sistas, we salute you!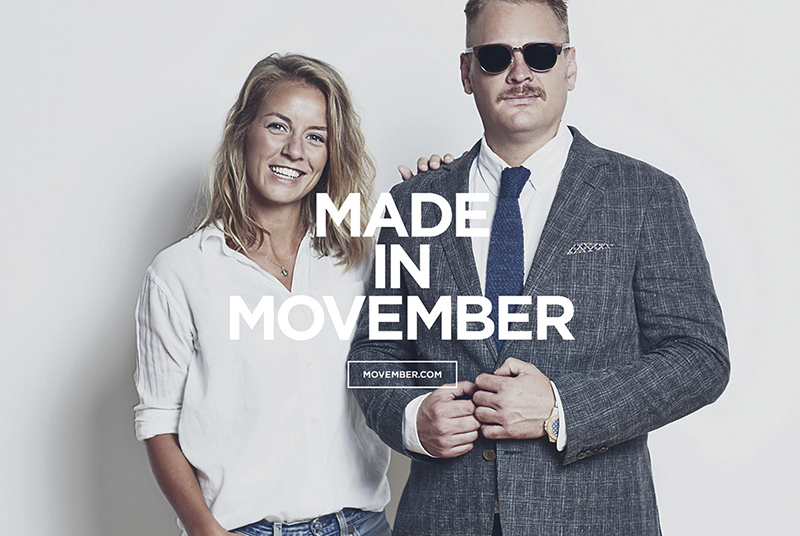 So grab your "Made in Movember" hoody from the store here, bin your razors and start smoothing out the Freddie style lip hair as Movember is here, and it's here to stay (well it's here for a month…you get the idea).
Words by – NJ
[Imagery courtesy of The Movember Foundation]