Nature is speaking – will we finally listen? //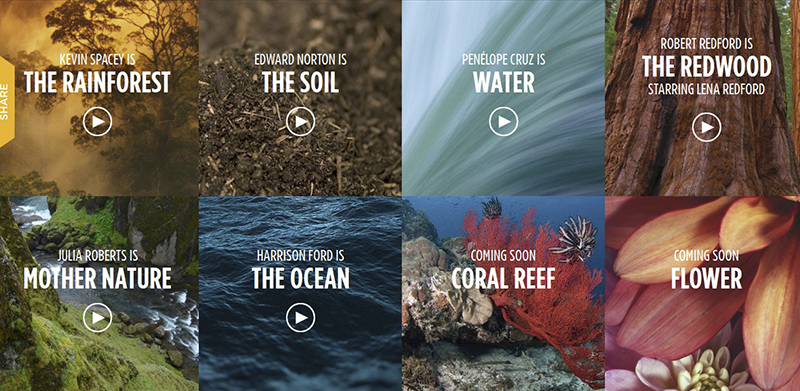 Guest blogger Firuze French talks about the latest campaign from Conservation International and how they are taking a new approach to saving the environment – with the realisation that it doesn't need saving, we do.
Campaigns focused on saving polar bears, penguins and animals of the rainforest are proving to be ineffective. While many in the world care for the animals that are directly affected by our environment-harming actions, not enough people decide to change their lifestyle to save them, let alone stand up and protest.
In their Nature is Speaking campaign, Conservation International has tried a more effective method, using a film series where nature is personified by recognisable celebrity names, to bring it that bit closer to home.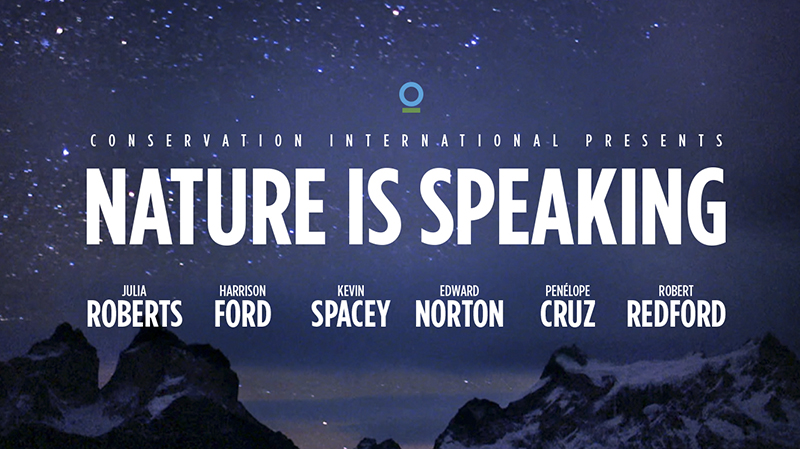 The films intend to show nature as the unfathomable force it can be, while revealing the destructive force that humans actually are. The message, ultimately, is simple. Nature doesn't need people. People need nature.
Humans need to work with nature, not against it – realise they're part of nature, not bigger than it. Every single one of us needs to shift their position from someone living on the planet, to someone living with it. It's a very different angle, and it's strong.
Conservation International worked with the Audience Behavior Lab (ABL), a division of TBWA\Media Arts Lab, to build the campaign – under the creative direction of former Apple advert man Lee Clow, Chairman of TBWA\MAL.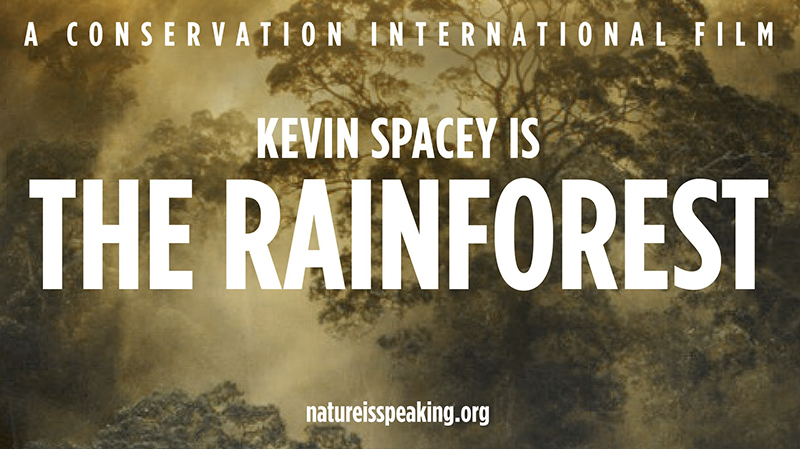 "We thought the idea of giving nature a voice, nature having been around billions of years longer than humans, might make it clear to all of us that the planet will evolve with or without humans. It's our choice." said Clow.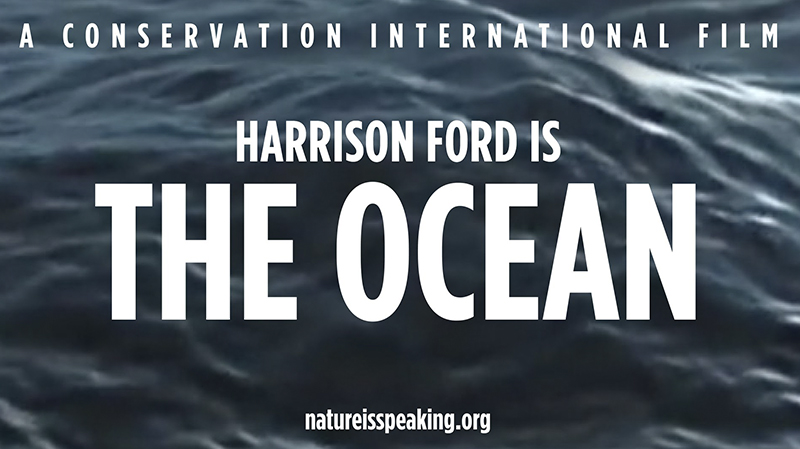 Harrison Ford, 'The Ocean', has been involved with Conservation International for the last 20 years and is currently vice-chair on its board of directors. Not only was he involved in finding the other celebrities to voice the films, he was crucial to set to the tone of the campaign.
In his role, he growls: "One way or another, every living thing here needs me. I'm the source. I'm what they crawled out of."
The other names involved make the campaign read like a Hollywood blockbuster. Take a look at the whole series of 8 videos here.
Words by Firuze French
Firuze's Twitter – @Firuze

[Images courtesy of Nature is Speaking]