Share the Blog Love //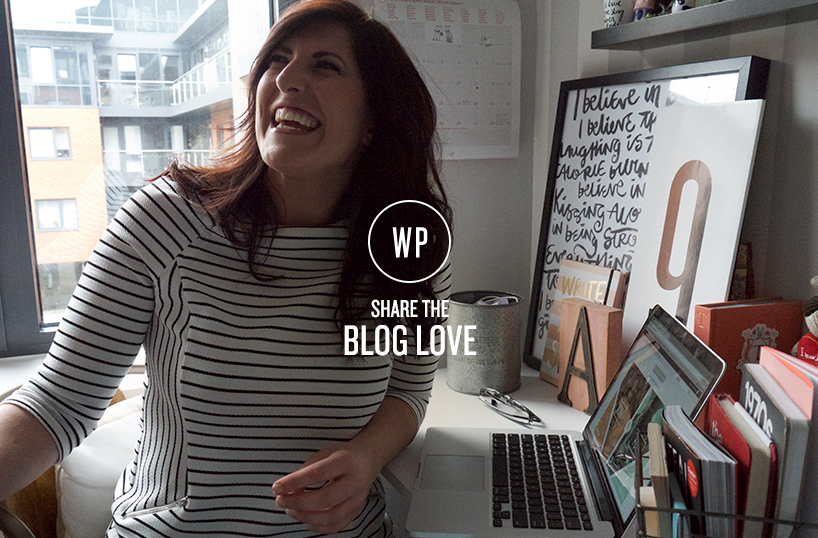 We love blogs, and we may be biased as we are one, but that doesn't stop us following others too… just like you do! In this post we are sharing the love and revealing some of the sites we visit for our daily dose of inspirational reading.
Co-collaboration is the key to a successful online presence. We often feature guest writers from other blogs and contribute to various sites online. There's also no point in denying the fact we all enjoy reading blog content, just like you do, so instead of ignoring our competitors we embrace the sites we love to follow and share our favourites here:
Design*Sponge
designsponge.com
Interior lovers rejoice, here's the blog you should be following for inspiration, DIY and 101 guides and if you are looking for something outside of design then you can also find travel, recipes and lifestyle guides on the site too.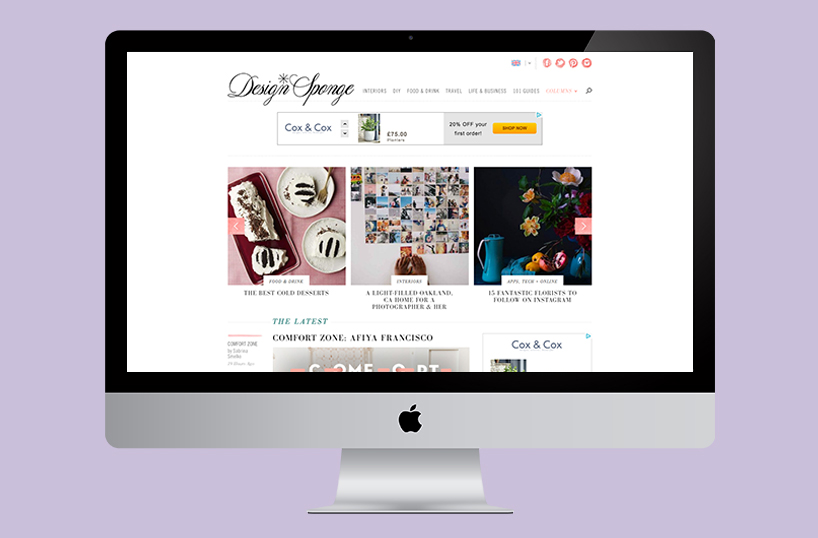 The site has a team of around 20 contributors and was declared a "Martha Stewart Living for the Millennials" by the New York Times. Founder Grace Bonney has a unique angle on the industry, having worked as a contributing editor at many acclaimed publications before branching out to share her experience online back in August 2004. In 2009 Grace published the first Design*Sponge book (Design*Sponge at Home) as well as founding D*S Biz Ladies Series –  meet-ups for women running creative businesses. A few years later she's hosting a radio show dedicated to exploring the bigger issues within the creative community.
The Pool
the-pool.com
"Interesting content for busy women."
Posting through the day and night The Pool provide a hub of interesting articles from people and politics to film, fashion and food. Created by Sam Baker and co-founded by renowned broadcaster Lauren Laverne the ladies, along with a select team of writers and brand partners, create unique content that's positive and honest.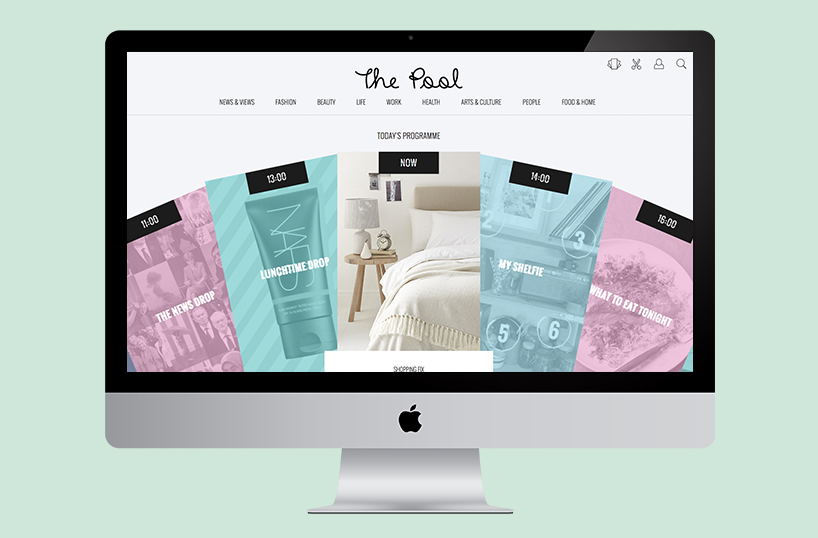 This blog has a few features that work really well, one being a reading time cue where each post is accompanied by a guide to how long it takes to read, the second being a scrapbook which allows users to save posts to read later and also a programme that shows you the content for the day in terms of what's been posted and what's due to be posted – great ideas that makes browsing relevant content to you so much easier. I visit this site daily, highly recommended.
12hrs
12hrs.net
As travel guides go this site is pretty spot on. By far my favourite in the jet setting department, 12hrs offers readers an insight into various cities through photo stories and creative content.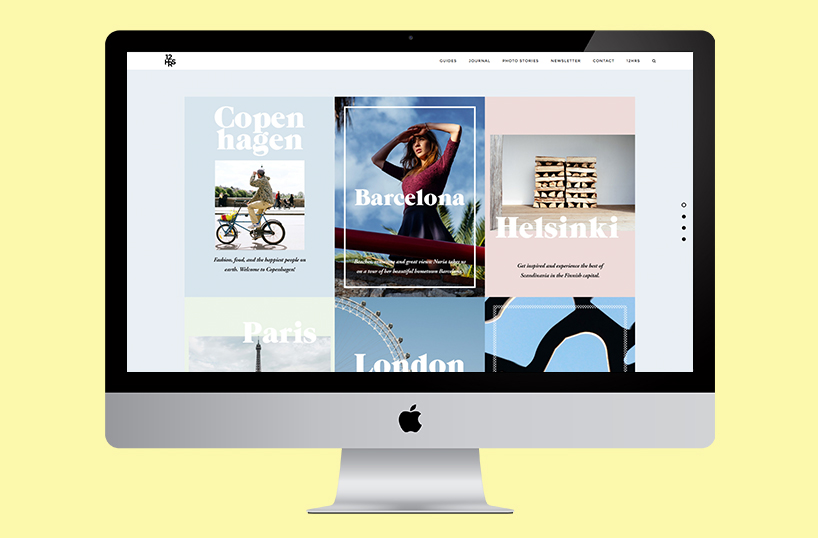 The blog sees copywriter Anna Peuckert join forces with photographer Soren Jepsen to travel the cities of the world in search of cool activities and quirky venues. What makes this site different to other travel guides is that it not only gives you a plethora of tips and ideas that lie "somewhere between the backpackers' hostels and luxury hotels", but the beautiful visual format allows you to see exactly what you're letting yourself in for. Read more about 12hrs in my TWOP feature from a little while ago – here.  
Creative boom
creativeboom.com
CB is an online magazine that celebrates, inspires and supports creative professionals worldwide. Set up by Katy Cowan in 2009 the site explores work within the creative fields such as art, craft, graphic design, illustration and photography. It also offers tips, resources and interviews to help creative folk, like us, succeed in their various professions.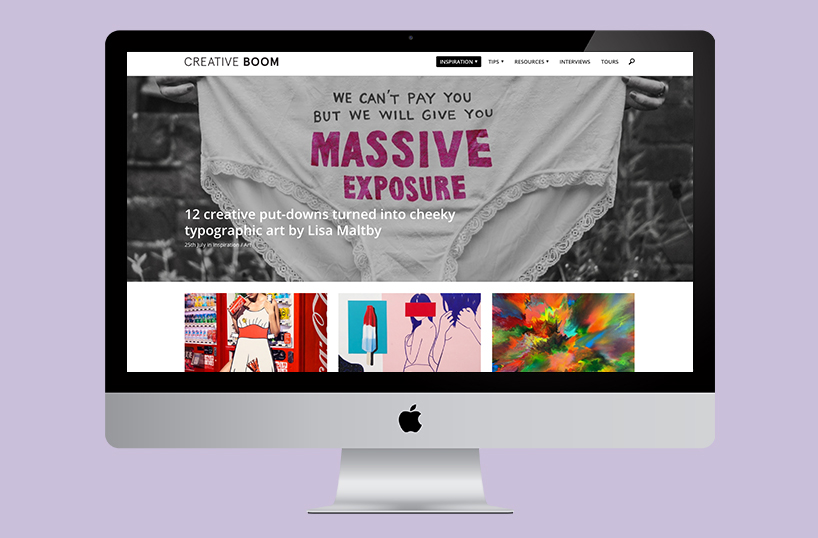 Aside from sharing inspirational work and business support through the blog, Creative Boom also help brands to communicate their messages and reach their audiences through their dedicated communications consultancy, Boomerang.
Boho Weddings
boho-weddings.com
With one of our team now engaged (congrats Firuze) we have been keeping a key eye out for inspiration and tips from the wedding world. One of the sites we are loving at the moment is Boho Weddings.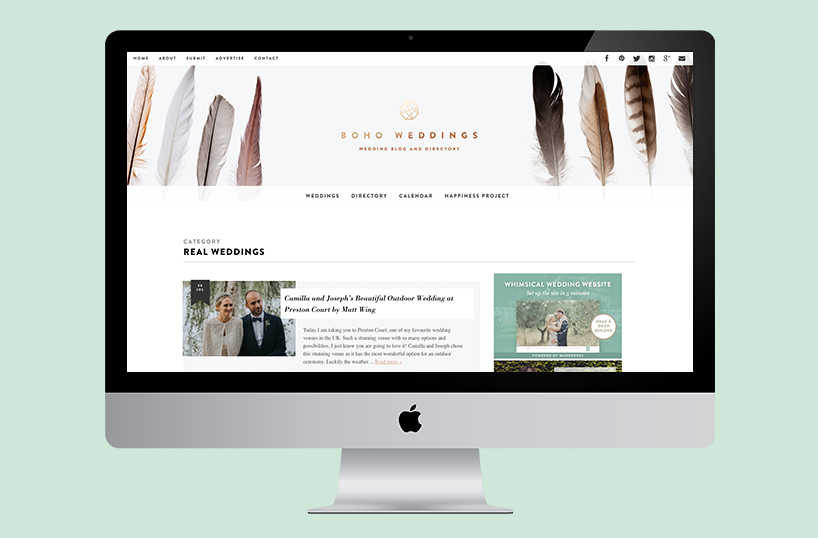 Set up in 2009, the blog is one of the leading UK weddings sites. Written by Kelly Hood, an award winning wedding planner, it covers all things 'Boho', reflecting personalities and unique weddings worldwide. This blog also offers expert advice to couples organising their special day. Apart from this the site is beautifully designed – we like… a lot!  
It's Nice That
itsnicethat.com
One of the more well known sites on this list, It's Nice That is a hub of creative inspiration and champions the most exciting and engaging work from online, digital, print and press to events, opinions and news.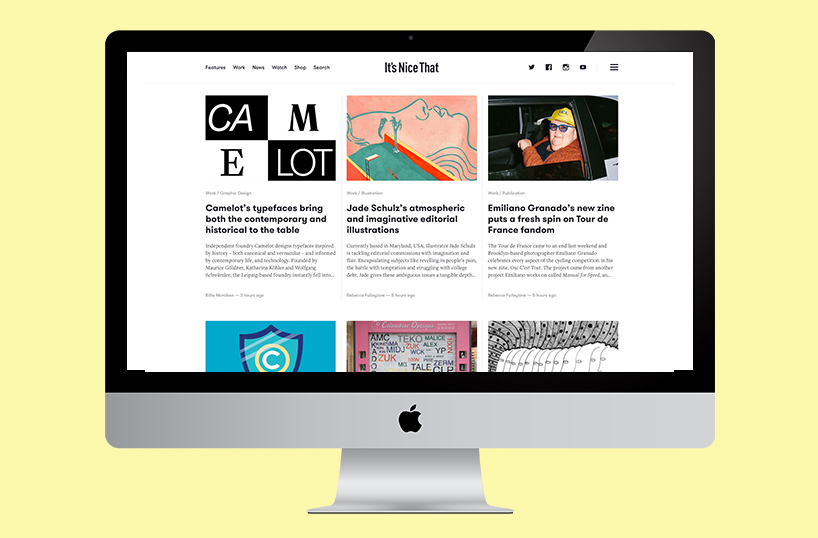 Founded by Will Hudson in London in 2007 the site now has over half a million readers a month and has grown across many platforms and is now one of the industry's most recognised sites.
Refinery29
refinery29.uk
Refinery29 is a independent fashion and style website based in America. It's a lifestyle platform that delivers inspiration to help women live a more stylish and creative life.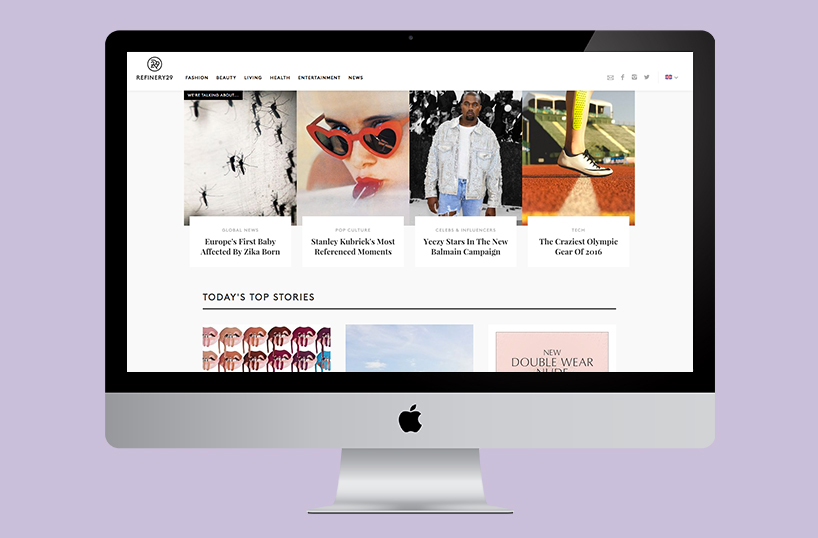 Covering everything from shopping and beauty to wellness and celebrities, this blog gives readers a vast array of content in both lifestyle and career departments.  
My Domaine
mydomaine.com
"Discover. Shop. Share. MyDomaine is chic utility."
Covering everything from home decor, food and entertaining to travel, careers and parenting this site has a lot to offer… and they even have a shop!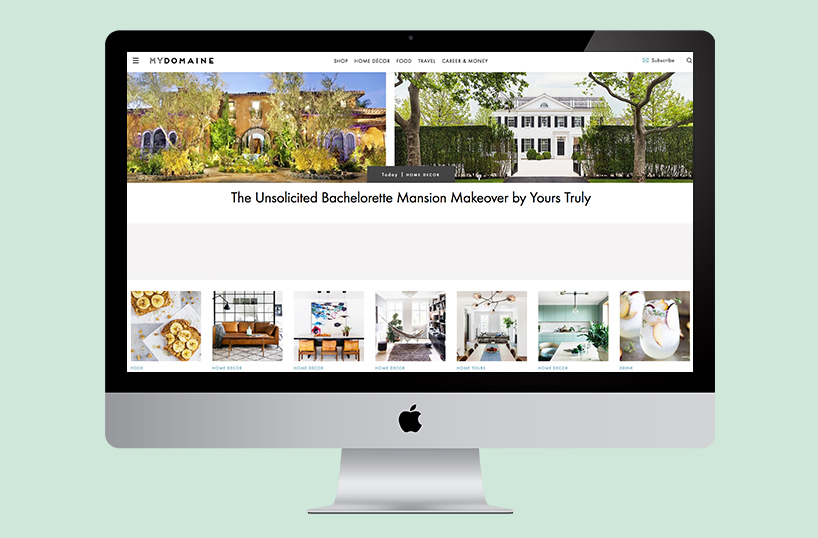 Launched in 2013 and based in LA this blog was brought to life by the creators of WhoWhatWear.com and seeks to bridge the gap between decor and commerce while targeting an audience through inventive content and expert advice.
We Heart
we-heart.com
I have followed this online magazine for a little while now and I love it's stunning visuals, choice of post content, easy to navigate site and travel ideas.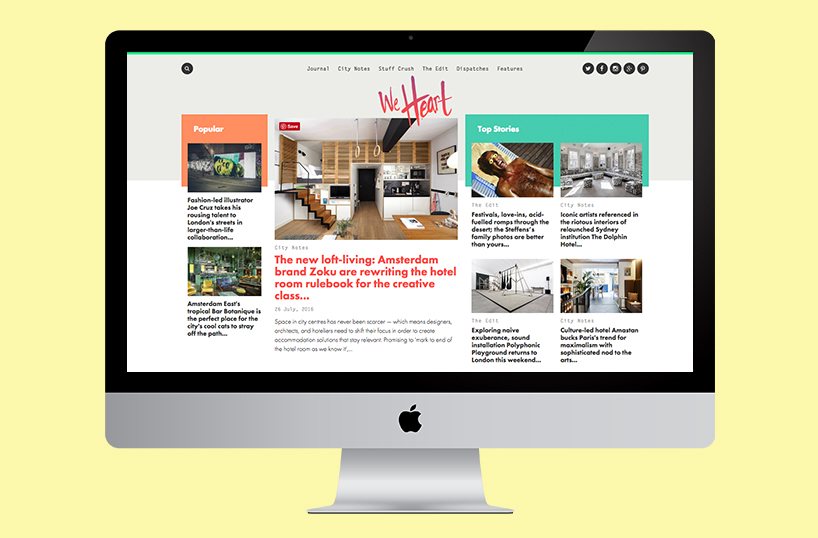 Self-proclaimed as "exploring the intersections between art, design, lifestyle and travel" and definitely on a similar wavelength to the TWOP team. I especially love the Stuff Crush and City Notes sections which provide quirky content and an interesting read.  
The Everygirl
theeverygirl.com
I really like this site as it seems like the founders are very similar to us, sharing the same drive, passion and experiences as the TWOP team. This blog is an online resource of creative, career-driven women writing about experiences, inspiration, careers, interiors and lifestyle.
It's written, as the name suggests, for 'everygirl' and was created by Danielle Moss and Alaina Kaczmarski. Both ladies have experience in design in various forms (Danielle even set up her own design studio) and gained valuable insight into the design world before branching out to combine their skills with blogging back in 2012. Since then their site has boomed and is going from strength to strength. Well done ladies!
The LND Diaries
theldndiaries.com
Freelance writer and full-time blogger Paula started The LDN Diaries as a hobby back in 2012. It's now in its fourth year and has been featured in numerous publications such as Time Out, Look and Daily Mail.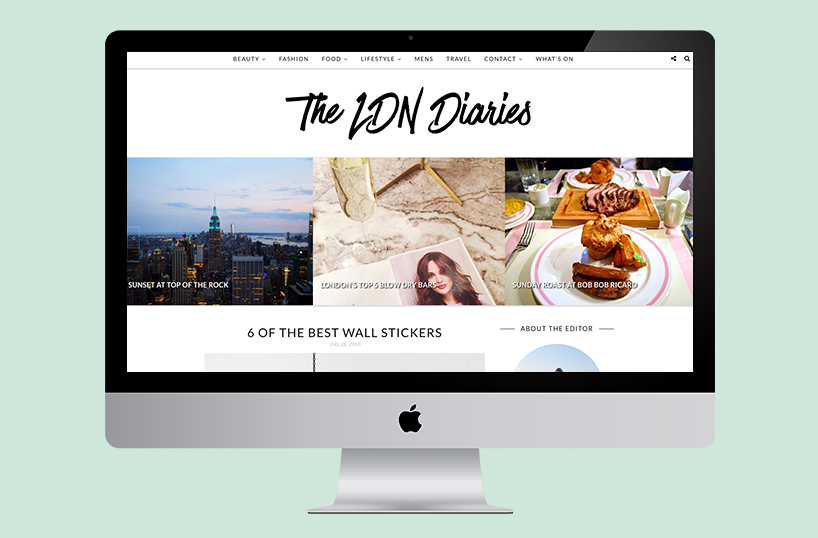 The lifestyle site covers all things London along with reviews, beauty, fashion, travel and the newly launched mens section.
Lauren Conrad
laurenconrad.com
Lauren Conrad is most famously known as a reality tv star from Laguna Beach and The Hills (we know you've watched it, just admit it!), but after she quit reality tv in 2009, she went on to do bigger and more worthwhile things.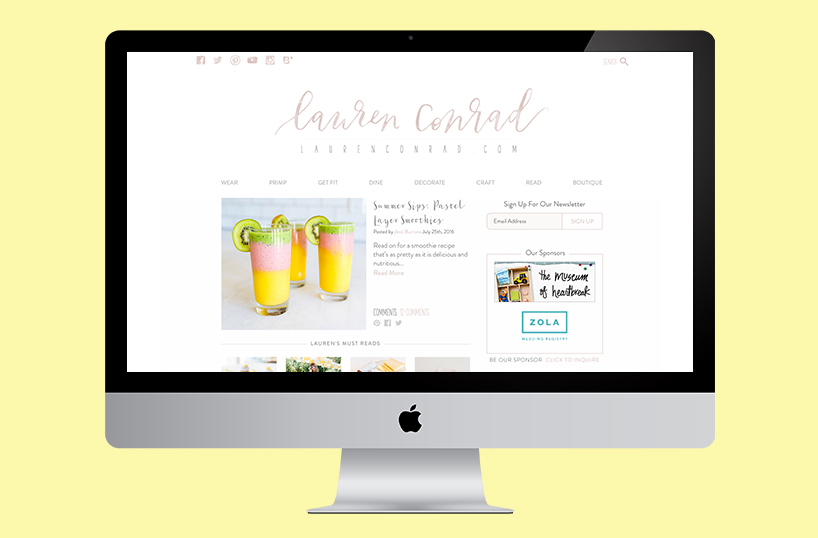 As well as fashion design, Lauren has set up this successful blog that she describes as "a editorial destination where fashion and beauty meet crafting, cooking and more."
Words by – Natalie Jahangiry