Are we wishing our lives away? //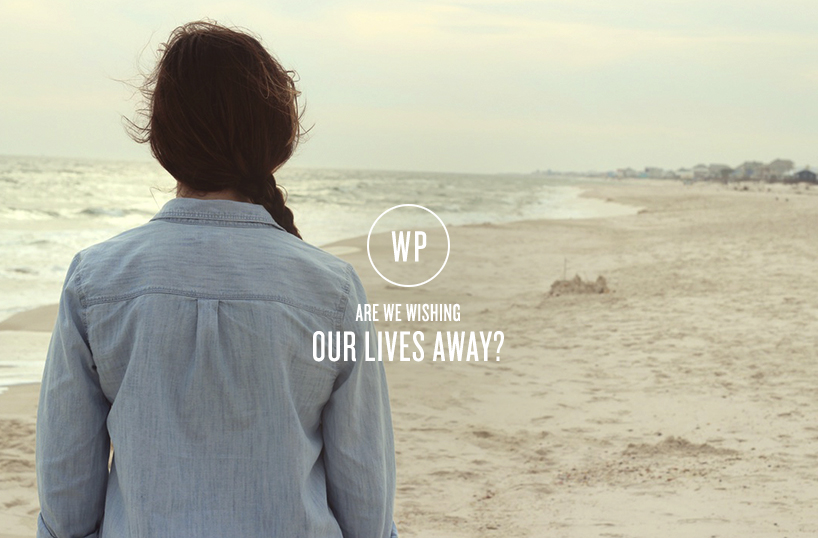 Sophia Chettleburgh talks about why we should stop pining for Friday and start looking forward to Monday.
It's 6:30am on a Monday morning and my alarm has just gone off. I curl up into a ball and shut my eyes tight, hoping that my phone is actually broken and it's really just a Sunday morning. Although I do it every week, it never seems to get any easier to throw the covers off and get into the shower. My harrowing dread of Monday morning has gotten so bad that by 5pm on a Sunday evening I'm already wishing it was Friday.
On Sunday evenings, magazines post countless images and memes on social media about how we're so depressed that the weekend is over and that we're already salivating over the thoughts of hitting Starbucks in the morning. By Wednesday they're rejoicing that we're halfway through the week and on Friday they make it sound like the war is over. It got me thinking – this is such a miserable way to look at our lives. The fact that we continually yearn for the end of the week before it's even started is a truly awful way to think. I was under the impression that this was just a normal feeling, that everyone over the age of 25 felt this way. But in fact I'm beginning to believe that we're being encouraged to wish our time away. That it's somehow funny how much we dislike our lives during the week.  
There aren't many people that I know that love their jobs. When I discuss the matter with friends we always end up surmising that we work to pay for the bills. Or for a summer holiday (which is usually booked by March because it's so upsetting that it's only the beginning of the year). Surely there is more to it than that? We can't be feeling horrendously miserable every week just to 'pay the bills'.
I often feel that we have no control over our time, that we long for it for an eternity and then it's whisked away without us even having the chance to appreciate it. As I have been walking to work in the mornings I have noticed the influx of summer attire in shop windows; bikinis, sun tan lotion, beachy dresses and straw hats. You might think 'how lovely, summer is almost here' – which I'm sure is what the stores want you to think – but it's really only the start of the year. Only three months ago were we eating turkey and hoping for it to snow so that it felt more 'Christmassy'. We're forever longing for the next stage and forgetting to live in the present.
Perhaps instead of wishing for Friday, we should be planning more fun things for during the week. We should be having more coffee catchups with old friends, cinema trips where we stuff our faces with popcorn and Ben & Jerry's, or even spending a night flopping down on the sofa with a good book and a cuppa. These small, everyday gestures that we bat away without a care could be the key to our happiness. They're not out of reach and they don't have to be saved up for a Friday evening or the weekend. Maybe if we learned to enjoy these simple activities we would stop pining for tomorrow and revel in the joys of today.
"One day your life will flash before your eyes. Make sure it's worth watching."
————
Words by – Sophia Chettleburgh
Visit Sophia's portfolio here to view more of her work. Alternatively ask her questions on Twitter here.