Bloom: Achieving Your Potential //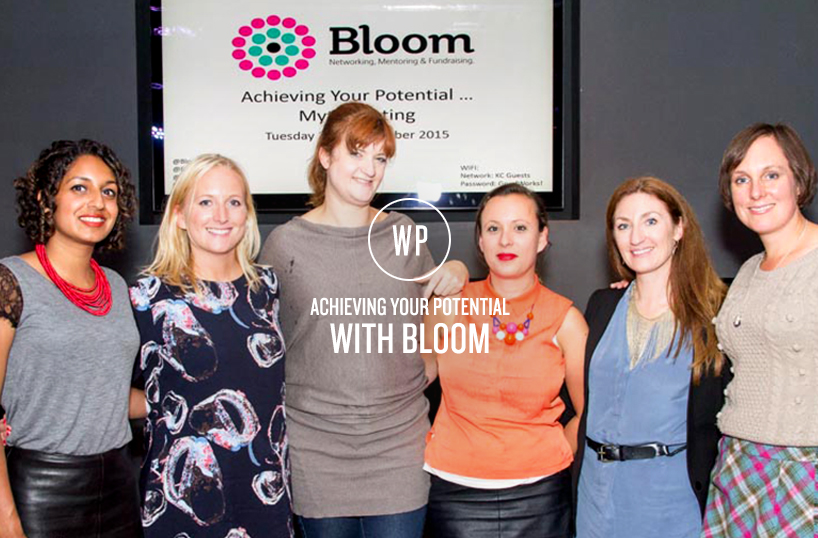 Guest writer Charlie tells us all about Bloom, a group for women working in the communications industry. Find out more below.
I'm delighted to be given this opportunity by the team at To Work Or Play to explain what Bloom is all about. Bloom is a group for women working in the communications industry, and exists to support and inspire its members, and anyone who comes into contact with Bloom, to Achieve their Potential. Our energies are focused around three key areas: Mentoring, Networking and Fundraising.
Mentoring
Each member of Bloom gives up some of their time to mentor a more junior member of the industry for approximately nine months. We kicked off our 2015 Mentoring Programme at Facebook in March, where mentors and mentees were fortunate to have Lindsay Pattison, global CEO of Maxus and then President of WACL inspire us with some of her own mentoring experiences and guidance about how to make the most out of a mentor/mentee relationship. Following a speed-dating session where all mentees and mentors met and identified who they connected with best, the pairs were matched up by the Bloom mentoring team, and have been meeting up approx. once a month. If you are interested in being mentored please do keep an eye on Bloom's social channels for updates on when applications for the coming year's scheme opens.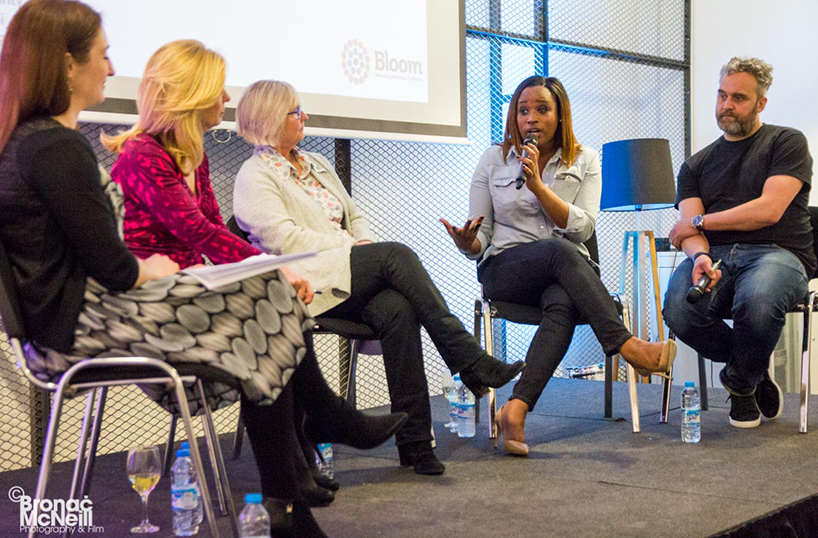 Networking
We organise two key panel events a year around the theme of Achieving Your Potential, aimed at inspiring our audiences and a chance to network with like-minded people. Our 2015 event themes were Diversity (view coverage by Campaign here) and Myth Busting where we were joined by some fantastic speakers and panellists. We also organise Summer and Christmas Parties, and hold monthly drinks get-togethers, so if you'd like to join us and hear a little bit more about what we're up to you'd be very welcome.
Fundraising
Since its inception Bloom has supported Eaves in its fundraising efforts (such as ticket proceeds from our events, and other initiatives throughout the year). Eaves is a charity supporting women who have faced violence, but it sadly announced its closure as of 30th October (view an article covering this here). We have therefore chosen Women's Aid as Bloom's charity to support in 2016. Women's Aid carry out similar work to Eaves; as a grass roots federation they provide life-saving services to women and children and are helping to build a future where domestic violence is not tolerated. They are also, most importantly, in desperate need of our support.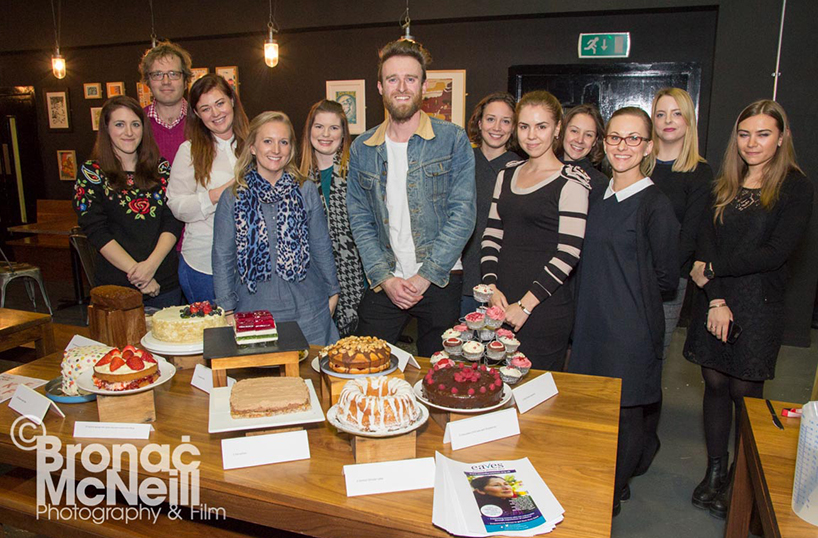 We would love to see as many of you as possible at our Achieving Your Potential events in 2016. Please follow Bloom on Facebook and Twitter for updates on events, the mentoring scheme and more.
Happy New Year and best wishes for 2016!
Words by – Charlie Hunt (2014-2015 Bloom President). Check out Bloom's activity on Facebook here. Or alternatively ask Charlie questions on Twitter here.

[Imagery courtesy of Bronac Mcneill Photography]