Traditional Marketing; In The Most Non-Traditional Way //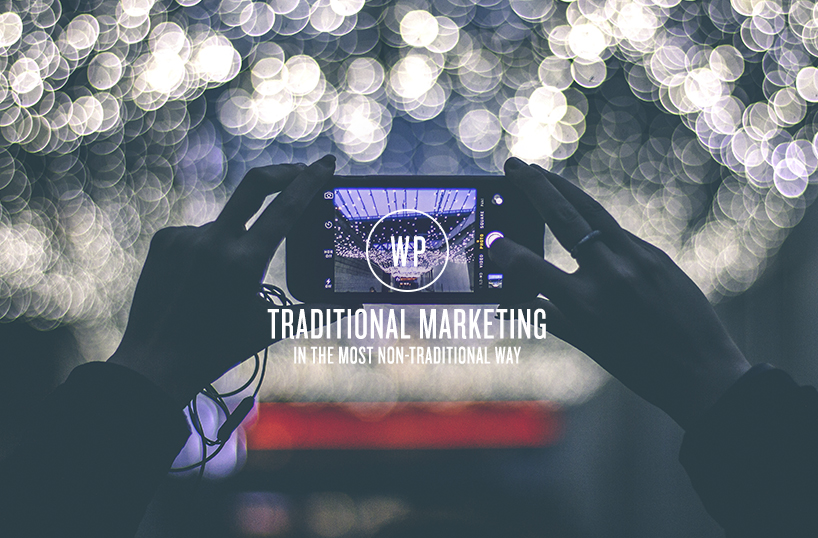 GuruPeeps Inc talks about the return of traditional marketing, in the most non-traditional way.
In order to reach key demographics, today's most innovative brands have been turning their attention to influencer marketing. And you know what? It's working.
As the two leading mobile apps, Instagram and Snapchat, skyrocket in popularity savvy marketers are harnessing the momentum to extend their brand reach. Brands can anticipate a huge return on investment by simply being present within their target audience's online community.
As younger generations become more invested in online content and mobile entertainment access, television has dropped in popularity. Predictions suggest that digital ad spend will exceed TV, possibly as early as 2019. With more shows being cancelled in favour of online streaming, television ad costs have remained grossly out of proportion to their reach and effectiveness. This is where influencer marketing really shines. It's low cost, low risk and big pay off.
If you're thinking, "we've got a Facebook page, we're set for digital." you're making a grave mistake. If your target demographic is the elusive 15-30 year olds, then you need to diversify your presence on top mobile apps. Of the 300 million active users on Instagram, a massive 73% of them are between 15 and 35 years old.
People, particularly millennials, have left Facebook in the dust. Studies polling younger audiences found that its reputation amongst these demographics was dwindling. Perceived as outdated and text heavy, millennials stated that Facebook had become a site their parents used, or even their grandparents. They have moved on to new outlets, specifically those offering more images and video related content.
Branding on social media platforms might appear to be a new form of marketing, but it's more traditional than you may realize. Camila Kosco, COO of an influencer marketing agency GuruPeeps Inc., explained just how cyclical the marketing trend really is.
"With the rise of brands on social media channels, the traditional means of marketing have come back to life with brand placements across influential publishers. It breaks down into a simple formula:
Influence = Engagement x Reach (# of followers) x Expertise (trusted voice)
It is estimated (on average) for every $1 spent on influencer marketing, the return is triple. It is no surprise that brands are turning to highly engaged social channels like Instagram and Snapchat to fully monetize their influence and brand positioning. A Snapchat takeover with the assistance of Instagram to bring awareness to the live feed can go a long way for a brand and its advocacy."
Influencer marketing works so well because instead of brands having to prove their authenticity, they can connect with an individual who already has this rapport with their audience. Their stamp of approval of a product/service serves as a dependable endorsement. It's word of mouth advertising in the fast lane.
Influencers have been smart in developing multiple outlets for their audiences to interact with them. Most have Instagram profiles, Snapchat accounts, as well as YouTube and Vine channels. There is a prime opportunity to reach out to just a few endorsers and appear on all of their social profiles.
"Snapchat is the perfect marriage between a reality TV show, and a traditional commercial. It offers content in a very raw, organic manner. Since our culture is all about instant gratification this is the best way to tap into the very short attention span of millennials.  Placing your brand in a popular individuals "stories" is just smart marketing. It's an effective way to expose your brand to the right audience, who has essentially double-opted in, and offer an influencer's endorsement, all within 10 seconds or less. It's shocking to think that Snapchat has over 100 million active users and yet only 1% of businesses are utilizing the app." – Natasha Nicole, CEO GuruPeeps Inc. 
The potential to truly capitalize on brand exposure with Instagram and Snapchat is astounding. It's imperative for brands to be engaging with their audience and to keep up with the changes in social media. Promotions, contests, scavenger hunts, coupons, take overs, special offers, staging meet ups, the sky is the limit when it comes to these apps and their ability to take your audience(s) from bystander to engaged participant.
Words by Jessica Strickland at GuruPeeps Inc
Jessica's Twitter – @PR_In_Heels