5 of the best Healthy Food Tips //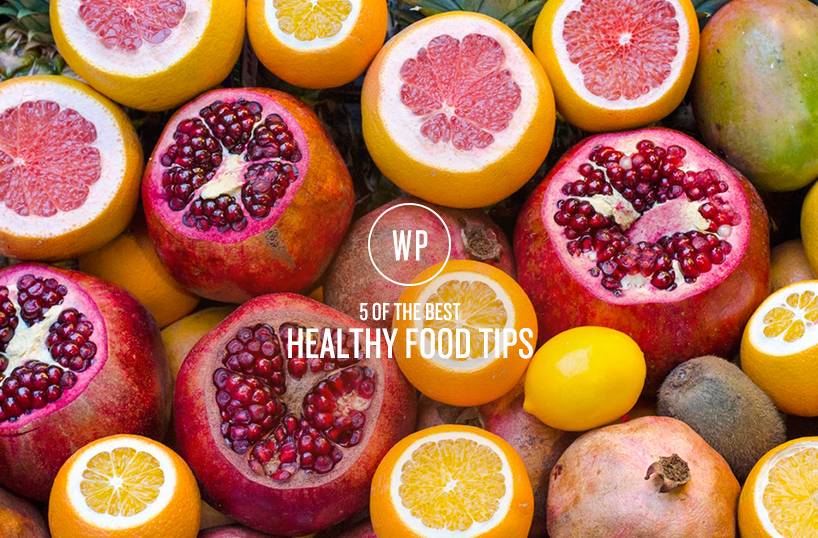 As part of our TWOP series posts we continue to bring you 5 of our best picks, covering one particular topic. In this post Nat gives you 5 of the best healthy food tips.
I've been well and truly immersed into healthy food lately. One reason being my dad and brother have opened a healthy food kitchen near our hometown and are taking the area by storm, obviously I've been on hand to help (have a look here), but apart from this you can't help avoid the articles, cookbooks, shows and bloggers discussing and advising on clean and healthy living. It's the latest cooking phase and it's a great one! Here are a few tips I've learnt along the way.
Swap cooking oil for coconut oil
Coconut oil is a brilliant tool. It does wonders for your skin and hair, but in this instance I suggest using it instead of cooking oil. The superfood ingredient is one of the richest sources of saturated fat known to man, with almost 90% of the fatty acids in it being saturated. It's unique combination of fatty acids can have profound positive effects on health helping to prevent heart disease, promoting weight loss and it's great for the immune system. Hoorah you marvellous ingredient! Although coconut oil is brilliant, when cooking with it you will be able to taste coconut, so there are a few limitations, unless you want your bacon with a side of coconut.
Use Bulgur, Quinoa, Freekeh or even cauliflower instead of rice
I LOVE rice. Coming from a Persian background it's a staple ingredient to a lot of my favourite dishes and even though we wash our rice before cooking (which removes the starch), it's not always the best for your health. The problem is it's super filling and super yummy when mixed with the right things… so I'm addicted. I hate brown rice as I feel I'm cheating on proper basmati rice, and wouldn't entertain substituting for couscous as it's just totally different! Recently though I've discovered the wonders of Bulgur, Quinoa and Freekeh. These three are not only super good for you, but they hold similar qualities to rice itself, meaning I can make similar dishes with a healthy twist.
And for something different try Cauliflower rice. It's a whole new craze and almost tricks you into believing it's rice. Shredding cauliflower in a food processor and steaming it in a microwave is super simple and really quick. Sounds weird doesn't it? Don't knock it till you try it! Here's a simple recipe for a hearty meal here.  
Flavour your water
Adding natural ingredients to water is a health trick that has been working wonders for years. By simply adding fruit and herbs to your water, you can improve your health dramatically, boost your immune system and speed up your metabolism. Check out my previous post on water detox here.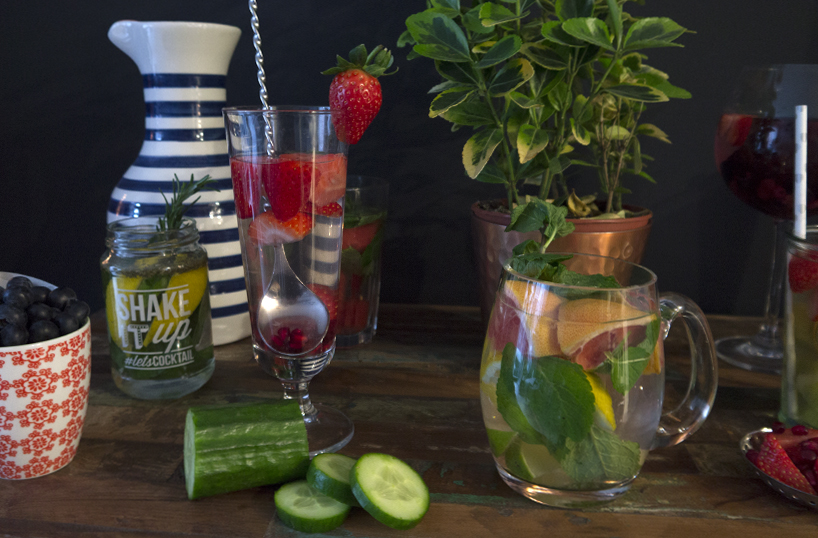 Use courgettes instead of pasta
With an explosion of healthy eating has come different cooking methods to transform regular fruit and veg into delicious meals. Last year the Hemsley sisters (who I wrote about it a previous post here) created a crafty little device to turn courgettes into pasta.
Make it in batch and freeze
So this last one isn't a substitute or variation, it's a habit to get into, a routine that will allow healthy eating throughout the week.
We all know eating healthy is hard when we are busy folk with demanding jobs, but the only way to maintain constant healthy eating is to make batches of food and freeze them. My Auntie swears by this method so while cooking she makes more than she needs and sticks the rest in little containers, with clear labels (where she writes the dish and the date it's made) and batch freezes. This, not only makes healthy cooking easier, it also allows you to eat home cooked food in a hurry, which is another healthy benefit as you know exactly what you are putting into your mouth. No additives or preservatives, just good old fashioned cooking. Although I do well on the home cooking front, batch freezing is a habit that I need to reinforce, especially on a weekend when I have a little more time to spend making food.
Simple changes that will really make a difference.
Words by – Natalie Jahangiry