Hemsley + Hemsley: Time to live well //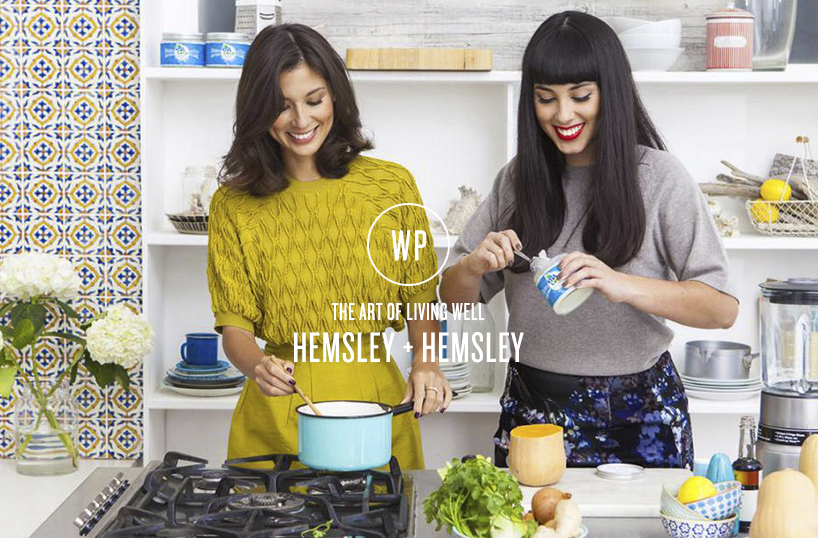 It may be February but some of us are still in need of some healthy inspiration after December's overindulgence. Nat looks at new girls Hemsley + Hemsley and what they have to offer here.
It's still that time of the year. The time that sees us reminiscing about Christmas while reaching for the Green Tea and downloading the latest fitness app in an attempt to detox the system after a month of merry musings (if you haven't found one yet try the 7 minute workout here). The recurring guilt of December's face stuffing and over indulgent chocolate scoffing followed by January blues is a common ritual to me. I refuse to let the healthy living take place till after my birthday month (Jan 9th, happy birthday to me), as I have cake to eat, obviously, therefore Feb is more of a healthy kick start for me. So it's now the time for me to face up to my demons and start eating well once more.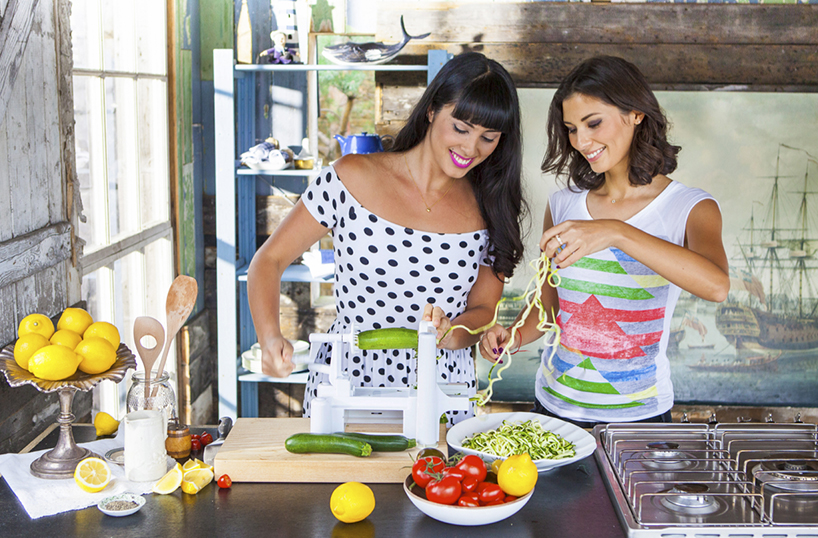 On my hunt to find healthy, but delicious recipes (apart from the usual ritual of ringing my dad and jotting down recipes on the go) I remember hearing of two sisters who are merging Nigella's sexy style with Rachel Koo's quirky cooking in a bid to create food to suit healthier and more energised lives. Amen ladies!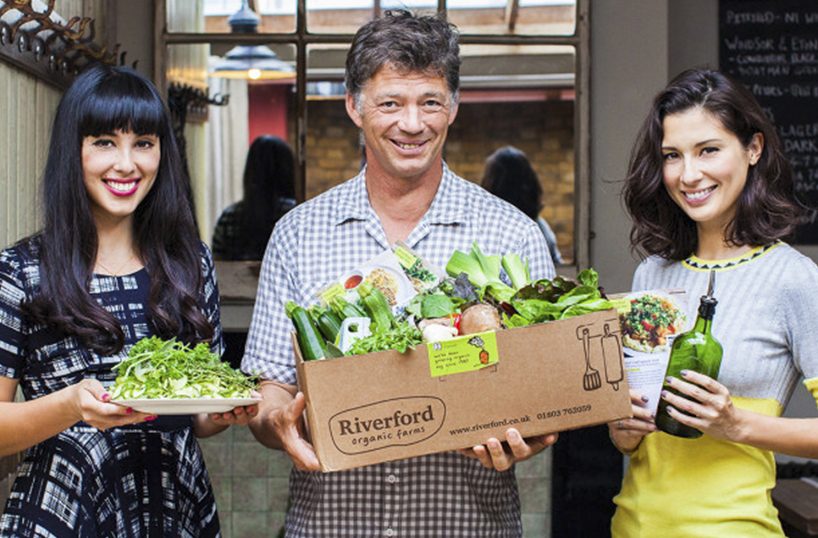 Sisters, Melissa and Jasmine Hemsley form Hemsley + Hemsley and are a London based family business who make whole, organic, delicious homemade foods, free of grain, gluten, high starch and refined sugar. Basically SUPER clean and healthy food to suit, well pretty much everybody's needs. The company provides nutritious home-cooked food for celebrities and other clients worldwide.
In 2010 the dynamic duo started their empire supplying organic food to private clients. "Melissa and I realised that despite loving to cook and eating 'healthily', we were still suffering from everyday ailments such as acid reflux, painful bloating, IBS, eczema and being constantly exhausted from the stress of our jobs," explained Jasmine, who is also a model. "We started to research and read everything we could get our hands on, but we couldn't find just one ethos that we could live by. After many months of using ourselves as guinea pigs we finally found a way to eat that made us feel vibrant, strong and healthy."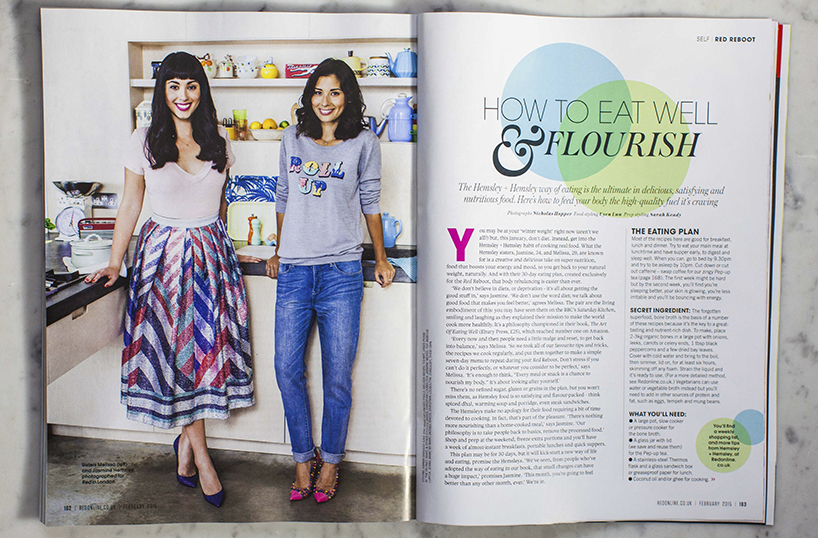 The Hemsleys started contributing recipes to Vogue UK (view here) in April 2012 with their first cookbook 'The Art of Eating Well' launching in summer last year. The recipes offer a "modern twist on a back-to-nature way of eating that has infinite health benefits for today's over-worked, under-nourished generation". The ladies have even launched a clever little machine called the Spiralizer, which is a utensil for turning your favourite vegetables into spirals in minutes and is apparently the kitchen tool craze of this year! Find out more here.
The sisters are keen to point out that their food is "anti-diet, anti-deprivation and anti-guilt" which is a godsend to people like me who REALLY don't like to diet as I REALLY like to eat. Given this I share with you a few of the recipes the girls have created that are super yum and super healthy.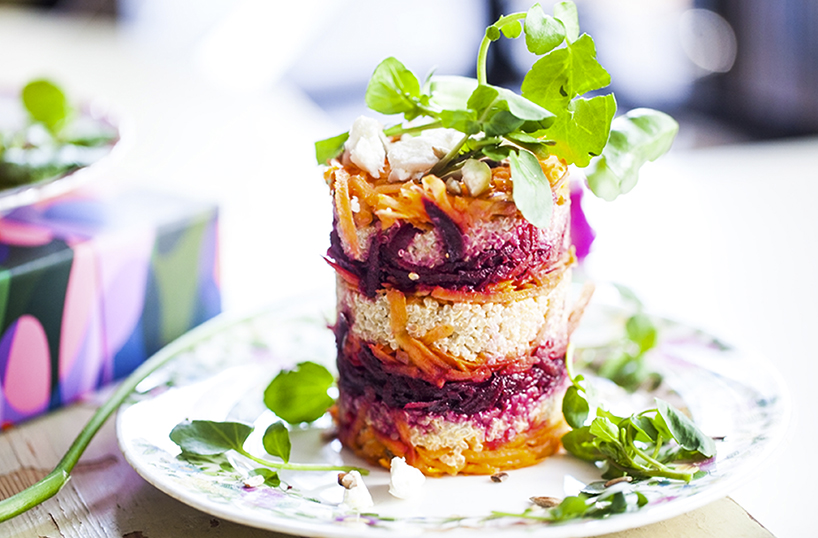 Cumin-Spiced Goat's Cheese, Beetroot and Quinoa Towers – View here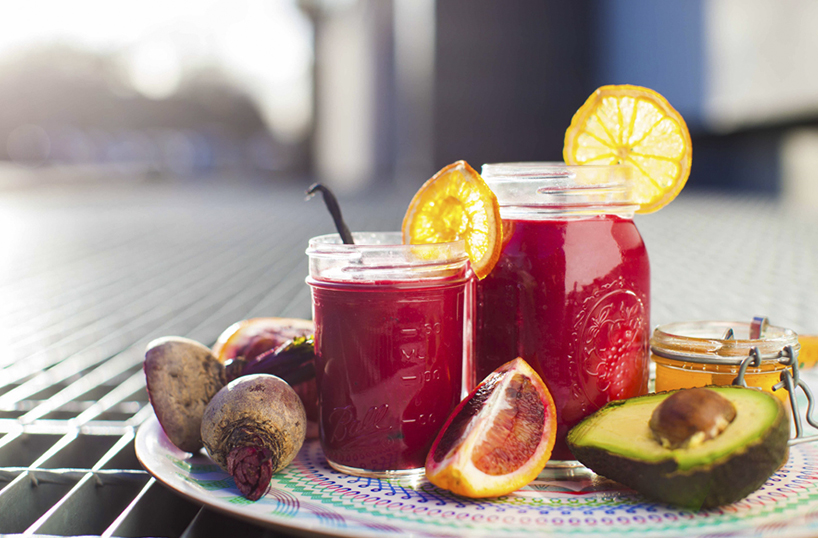 The Love Smoothie – View here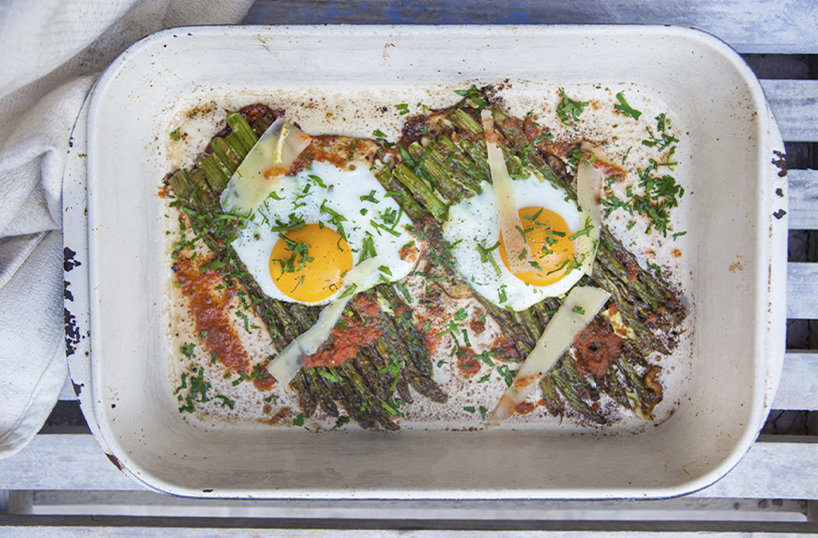 Oven-Baked Asparagus & Eggs – View here
To find out more about the ladies check out their site here. 
Words by – Natalie Jahangiry
[Images courtesy of Hemsley + Hemsley]