Quinoa, roast squash and avocado summer salad //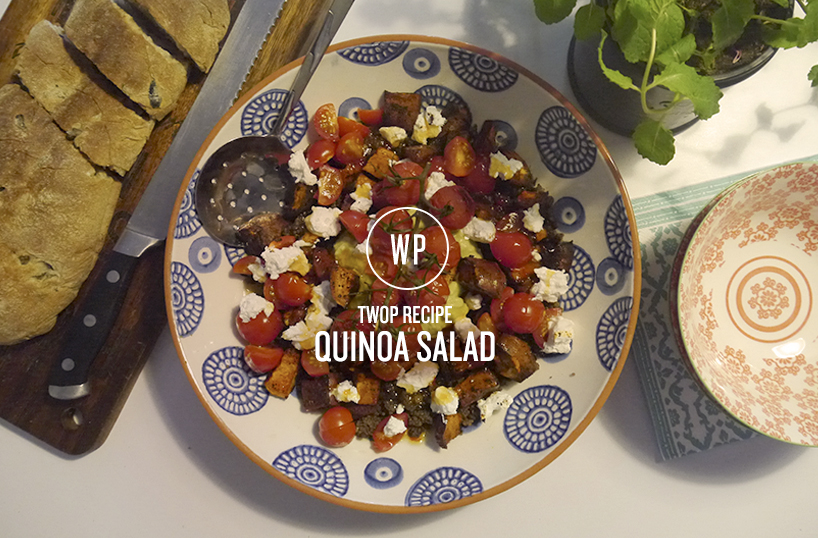 Summer nights are here and with the welcomed warmth of the sunlight, we crave a delicious light and healthy meal. Here we give you our recipe for a delicious quinoa dish that breaks all the conventional 'salad' rules.
I don't like traditional salads, I never have. Lettuce does nothing for me and although my dad manages to do some pretty amazing stuff with the little green ingredient, it still doesn't take my fancy. So I improvise when it comes to staying healthy and basically take the 'salad' element out of the equation, leaving the core ingredients behind. In this instance I find replacing lettuce for quinoa works a treat. This recipe also includes my favourite green fruit… avocado (which I recently wrote about here).
This recipe is so simple that you could do it with your eyes closed… actually don't do it with your eyes closed, but you get the idea.
Serves: 2 – 3
Cooking time: 40 mins
Preparation time: 15 mins
Ingredients:
Ready cooked quinoa
Butternut squash / sweet potatoes
A pack of cherry tomatoes
2 avocados
A splash of single cream
1 tbsp of paprika
Sweet Chili Sauce
Extra Virgin Olive Oil
Goats cheese or Halloumi
A little squeeze of lime juice
————————————————————————————-
Method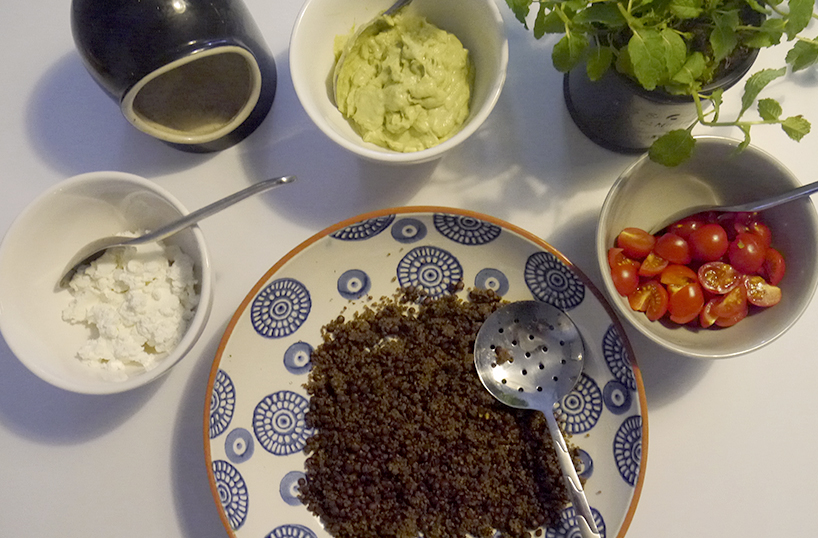 1) Chop the squash / sweet potato up into cubes and coat in paprika. Stick them in the oven, with a splash of oil, for around 35 mins on 200 degrees.
2) Meanwhile peel your avocado and mash it up so it's nice and smooth. Add a splash of cream (you only need a tiny bit to make it a creamier consistency) and set aside.
3) Chop up the tomatoes and also place them aside.
4) Make a simple dressing for your salad by mixing 2 parts Sweet Chili Sauce with 1 part Extra Virgin Olive Oil and adding a squeeze of lime juice.
5) Dollop a large amount of the avocado mix onto a bed of quinoa. Top with tomatoes, butternut squash / sweet potato and cheese of choice. Finish by drizzling your Sweet Chili dressing and season with salt and pepper.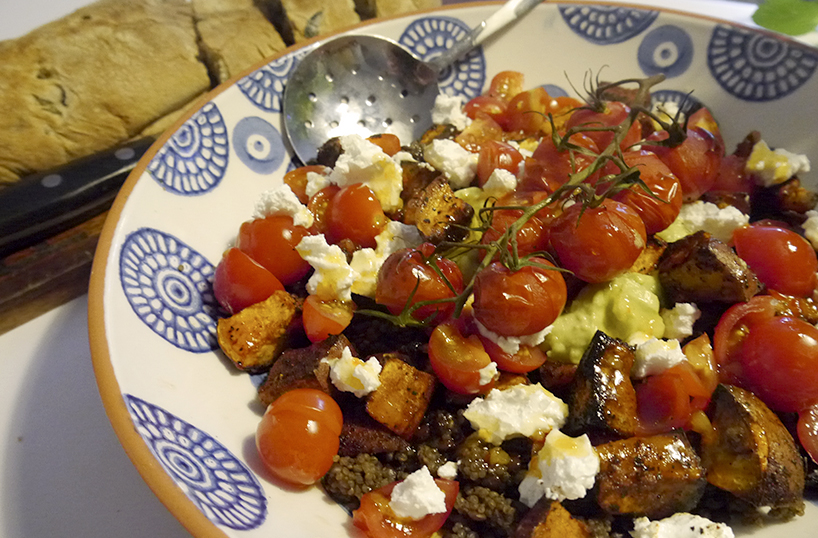 A light and super healthy salad that is perfect for summer nights after a long day in the office. You can enjoy this meal on its own, with some crusty bread or with some rocket (if you insist on adding some leafage). Enjoy.
Words by – Natalie Jahangiry
Images © To Work or Play 2015