The Amazing Avocado //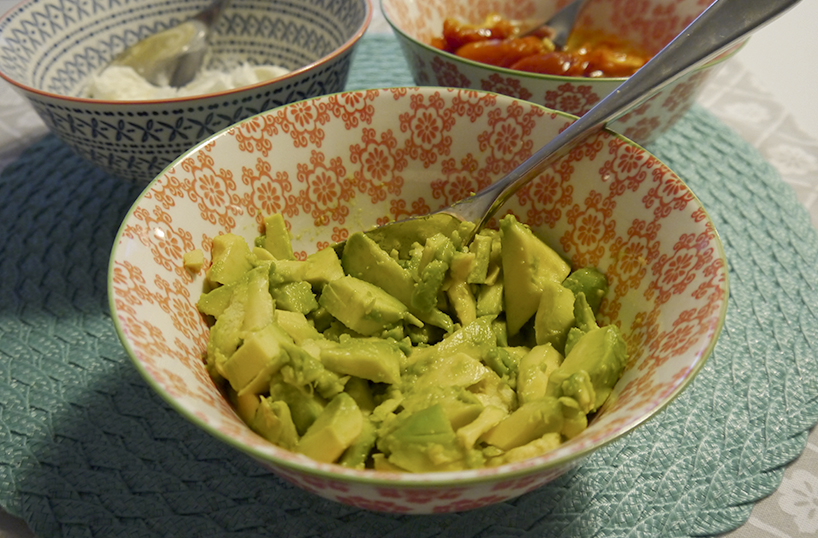 Nat talks Avocado. How to use it, what to mix with it and how to make a cake with it.
Avocado. I bloody love it. I can't get enough of it. I'm even eating it while writing this post. I never used to be so much of a fan, but it's my latest addiction and I crave it as much as chocolate (yeah… imagine that!). So why is it that I need it on my plate so much? Well it's not the avocado itself (I wouldn't sit and eat one with a spoon), but it's what you can do with it, what you can mix it with and the quick meals you can create with this humble ingredient that makes my mouth water.
Although avocado is high in calories they are friendly ones, and they are super good for you. Here's some fun facts you might not know about my new green friend:
–       Believe it or not, avocado is a fruit and more specifically a berry
–       One medium-sized avocado has around 10 grams of fibre
–       They lower bad cholesterol
–       They're gluten free, dairy free, vegan, veggie and cholesterol-free
–       They're great for anti-aging and are seen to be the most inexpensive anti-aging tool for your skin
–       An avocado has more potassium than a banana
So given all that, here's some delicious things you can do with it.
1. My 10 min avocado toast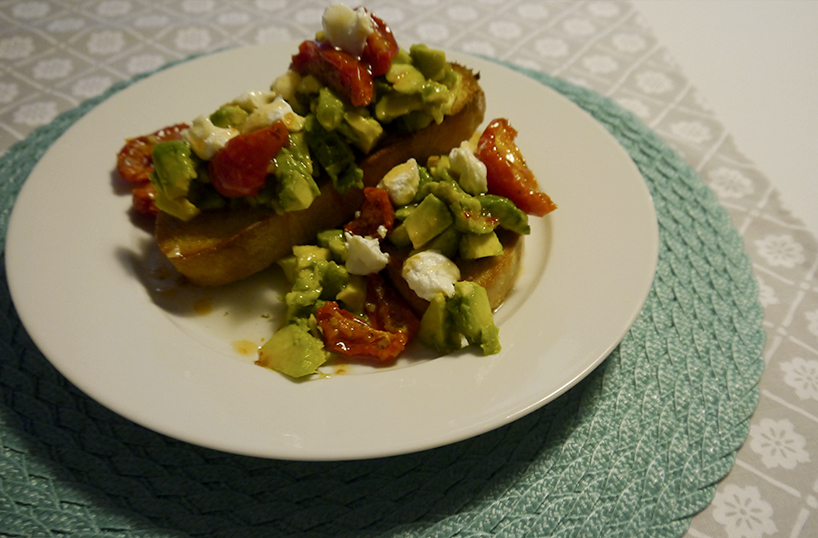 I get in from work and don't want to eat bad, but don't want to spend hours cooking. This is a winner all round as it literally takes 10 minutes to make and because it's so simple I don't even need to write a step-by-step recipe.
Ingredients:
2 avocados
Crusty bread
Sundried tomatoes
Goats cheese
Olive oil
Sweet chilli sauce
Get some crusty bread and toast it in the oven and then cut your avocado up however you fancy. Once the bread is ready stick the avocado on top, followed by some sundried tomatoes, crumble over goats cheese and finish with a good glug of olive oil, salt, pepper and drizzle sweet chilli sauce. Wondeful.
2. Chunky guacamole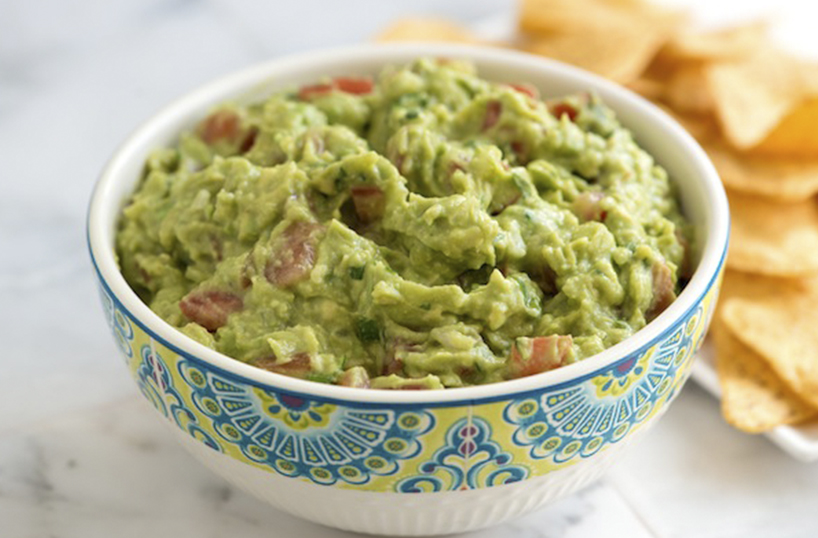 Everyone loves guacamole. A great dip to serve with nibbles at a dinner party, to use in salads or scoff to yourself. This recipe is really simple and easy and there's even a handy little video which guides you step by step.
Ingredients:
¼ cup finely minced onion
3 ripe avocados
1 ½ tablespoons fresh lime juice
1 large Plum or Roma tomato
½ teaspoon ground cumin
Follow the full recipe here.
3. Avocado hummus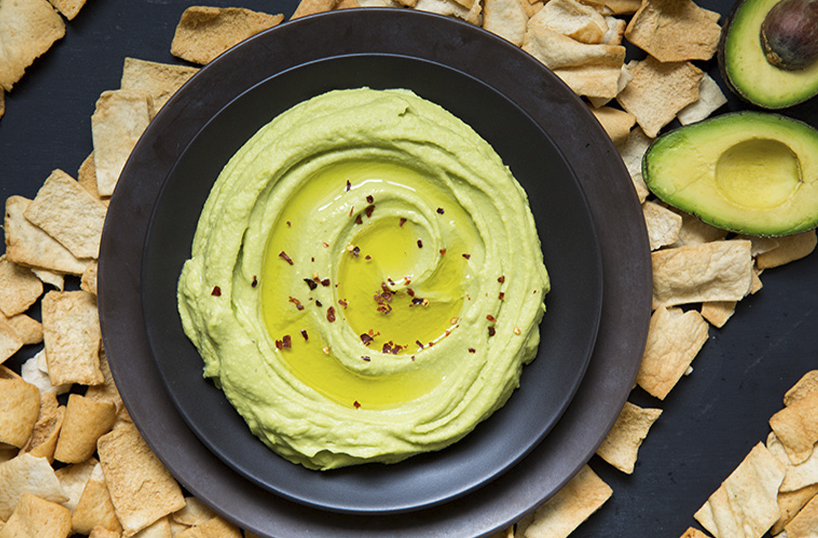 Another dip that's super delicious. I found this particular recipe rather yummy from a site I found called Cooking Classy.
Ingredients:
1 (15 oz) can chick peas, drained
2 medium avocados, cored and peeled
3 tbsp olive oil
1 ½ tbsp tahini
3 Tbsp fresh lime juice
1 clove garlic
Salt and pepper
⅛ tsp cumin
For the full recipe go on over to Cooking Classy here.
4. Sweet potato, avocado and egg scramble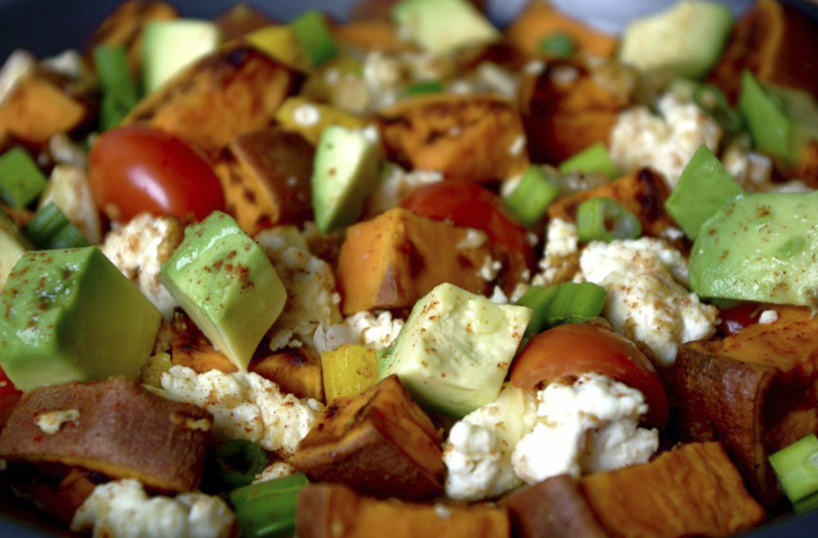 A delicious, filling, hearty, and super nutritious meal that you can have for breakfast, lunch or dinner. A lovely combination of sweet potatoes, tomatoes,  peppers and eggs.
Ingredients:
1 medium sweet potato, diced into large cubes (makes about 1½ cups)
Olive oil spray
8 egg whites
½ avocado, diced
½ cup cherry tomatoes, halved
1 green onion, diced
½ cup yellow bell pepper, diced
¼ cup onion, diced
1 tsp garlic powder
1 tsp paprika
salt and pepper
For the full instructions, check out the recipe here.
5. Stuffed avocados
Rebekah Peppler, from BuzzFeed Life, gives us 17 ways to stuff an Avocado. With concoctions like coconut oil, shredded Coconut, macadamia nuts and mango to black beans, queso fresco, scallion and corn there's a stuffed avocado to suit all. Have a look at all the combinations here.
6. Mango, avocado and pomegranate salad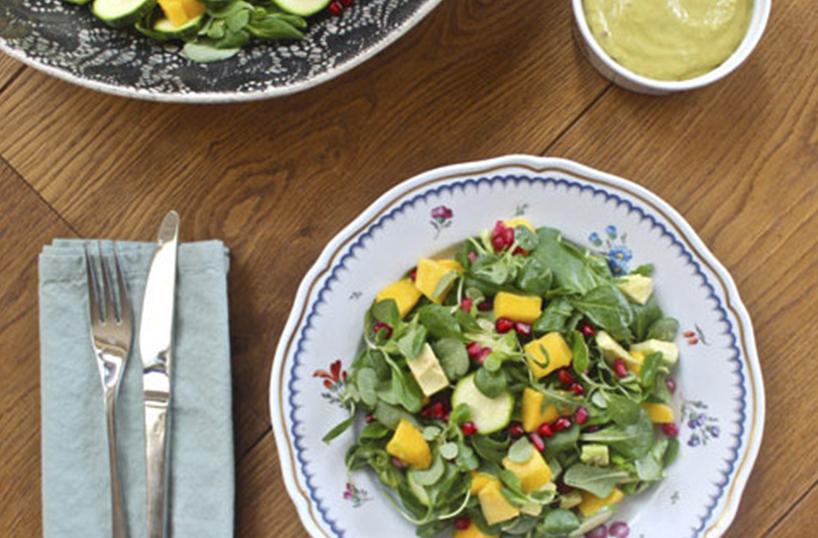 This particular recipe is from Deliciously Ella. Ella, a name you may have heard a lot of over the past few months, is a food blogging phenomenon who was diagnosed with Postural Tachycardia Syndrome (abnormal increase in heart rate after standing up) in 2011. Since then she has become a global sensation and her cookbook has become the fastest selling debut cook book of all time. As the newest sensation it would only be right to introduce one of her recipes into the mix and this particular one is a goodun.
Ingredients:
For the salad
1 mango
2 avocados
2/3 a cup of pomegranate seeds
2/3 of a cup of sunflower seeds
2 zucchinis / courgettes
2 bowls of mixed leaves
For the mango chilli dressing
1 mango
1 avocado
1 teaspoon of chilli flakes
½ a teaspoon of paprika
2 dessert spoons of apple cider vinegar
1 teaspoon of raw agave syrup
A sprinkling of salt
For the recipe, head on over to Ella's site here.
7. Avocado and strawberry smoothie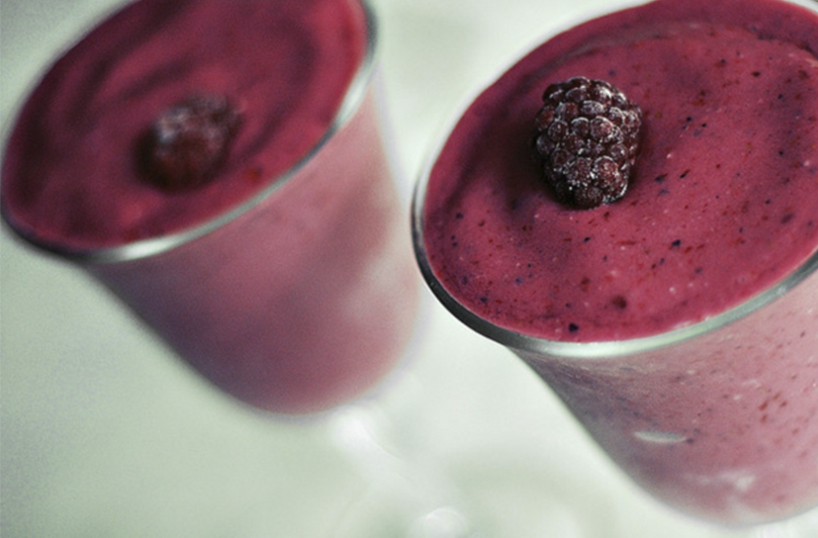 If you would rather drink your avocado, here's a recipe for a smoothie that's guaranteed to please. This particular recipe is from Fruit and Veg City and is a creamy, breakfast-friendly blend that's high in calcium and low in calories.
Ingredients:
¼ cup milk
¾ cup plain or vanilla yogurt
1 whole banana
1 ½ cup frozen strawberries
¼ avocado
¼ tsp Vanilla extract
All you need to do is chuck all this into a blender and whizz until the mixture is smooth. Once blended, if you find that the mixture is too thick, just add a little bit of water. If you want to make it sweeter then just add a bit of honey. A great kick start for morning breakfast time.
8. Chocolate and avocado mousse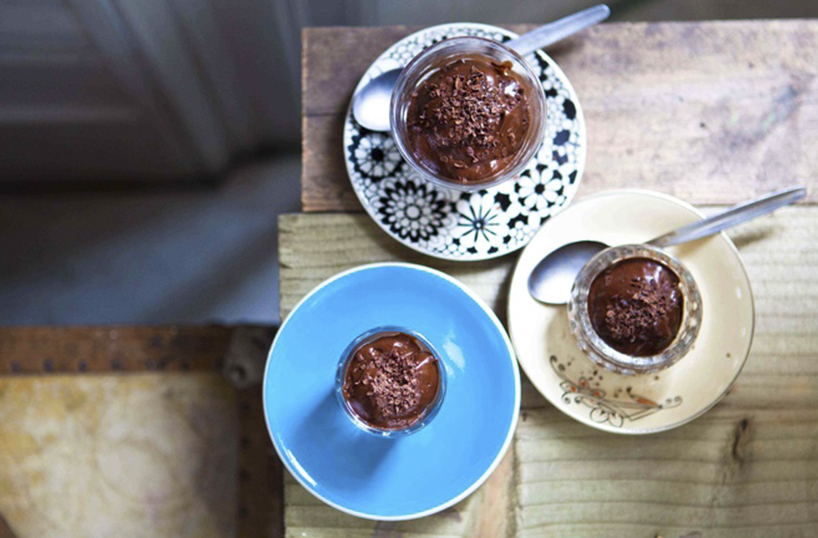 I covered the Hemsley sisters in a previous article here, and this is one of their scrummy recipes using our new fav ingredient in a dessert (yes dessert). This recipe is very healthy using cacao sweetened with honey, vanilla and lemon juice along with a combination of avocado and banana instead of cream and eggs as a base for the mousse. The fact there's no egg or cream also means it's suitable for vegan and dairy-free diets. Winner!
Ingredients:
(Makes 4 espresso cup/shot glass servings)
1 chilled ripe hass avocado
1 frozen, medium-sized, ripe banana
3 ½ tablespoons of raw cacao powder
2 – 3 tablespoons of raw honey
1 teaspoons of fresh lemon juice
1 teaspoons of vanilla extract
2 tablespoons of chilled water
1 tiny pinch of sea salt
For full instructions visit the recipe on the Vogue UK site here.
And if you don't fancy anything from the list what is wrong with you then you can always mash up an avocado and smother it all over your face instead… Enjoy!
Words by – Natalie Jahangiry
[Imagery courtesy of Inspired Taste, Buzz Feed, Deliciously Ella, Cooking classy, Fruit and veg city, Hemsley & Hemsley for Vogue & Nutritionist in the kitch]