Travel Guide: Sri Lanka, Part 1 //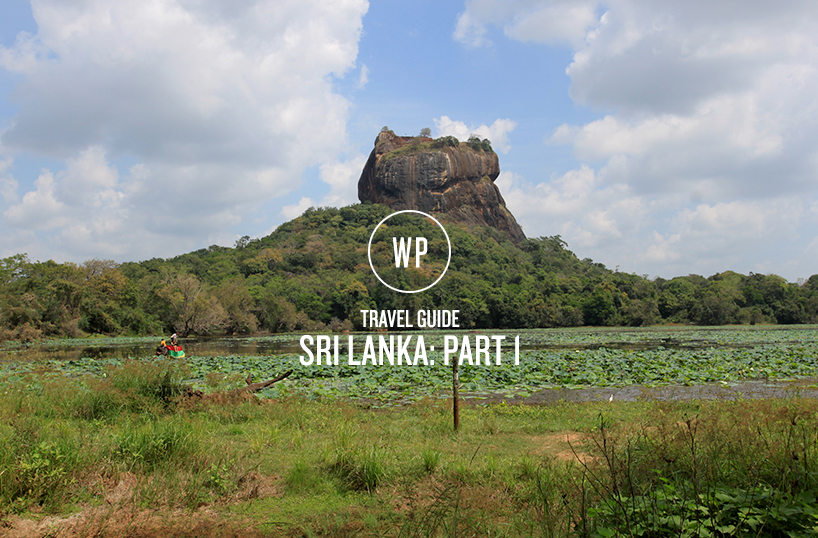 Nat travels to Sri Lanka, a country with a warm welcome, diverse culture and picturesque landscapes. Here, in the first part of the story, she gives an insight into the country's food, heritage and travel, along with some top tips before you leave.
I write this post on the plane returning from a superb holiday to Sri Lanka. It's quite hard to articulate my new found love for this country, but I'll do my best. It's almost like someone has checked off a list of all the attributes combined to create a wonderful holiday and has gone "There you go… Go play in the sand now". Stunning beaches, check. Lush mountain landscapes with beautiful tea plantations, check. Diverse and colourful culture, check. Delicious food, check. Dreamy hotels, check. Need I go on? And above all top it off with charming locals who play the perfect hosts to a wonderful experience and you pretty much have the complete package. Having never travelled to Asia prior to this trip and I'm so glad my first taste of Asian life was on this lush, picturesque island.
There's so much to tell you about I've broken my review into 2 parts; this post with general information and the second post a breakdown of our actual adventure.
Part 1 of 2: A guide to Sri Lanka
Overview
Sri Lanka is a small island of rugged land, tropical rainforest, endless beaches and unique shanty towns. It's reputation for natural beauty, precious stones, wild elephants and diverse wildlife has seduced travellers for years. From ancient Buddhist ruins to idyllic coastlines the country has a lot on offer. Although the tourism industry was badly damaged by Sri Lanka's civil war, 2009 marked the end of conflict and has increasingly become a popular holidaying destination to a wide range of travellers.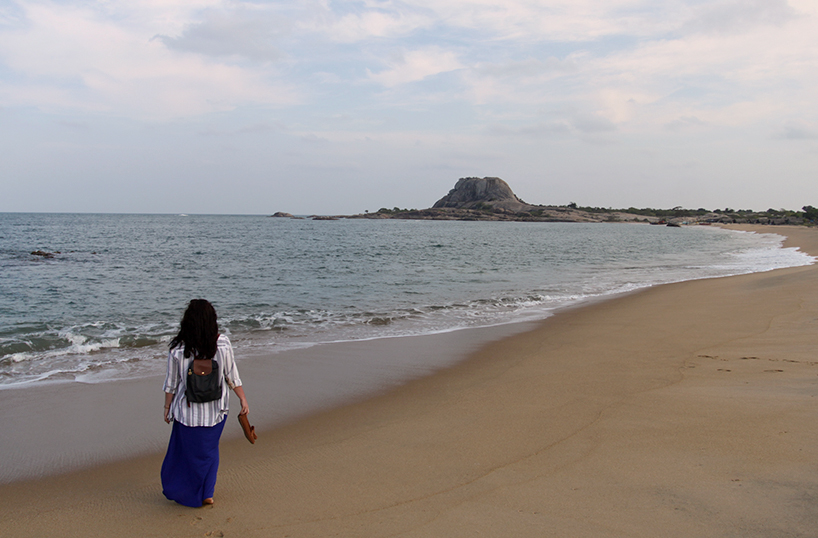 Nowadays the country boasts a unique variety of landscapes with white beaches and tranquil waters surrounding coastal towns, while immaculate tea plantations, lush lowland jungles and mountainous heights lay inland. Everyday life has clearly been influenced by the island's geographical position with generations of Arab, Dutch, Malay, Portuguese and British settlers playing a part along with the local Tamil population to transform the culture, landmarks, cuisine and heritage of the country itself. Historic ruins are a plenty while untouched green space is rife. A vibrant and colourful island, with something to please everyone. The Central Province, South Eastern and South Western coastal towns currently prove most popular for holidayers as Northern towns are still almost untouched by Western civilisation. Although some of the most stunning beaches can be found in the North, be aware English is barely spoken and the sight of a white civilian may cause a stare or two. We stuck to the more popular towns, visiting 7 different areas over our 10 day break.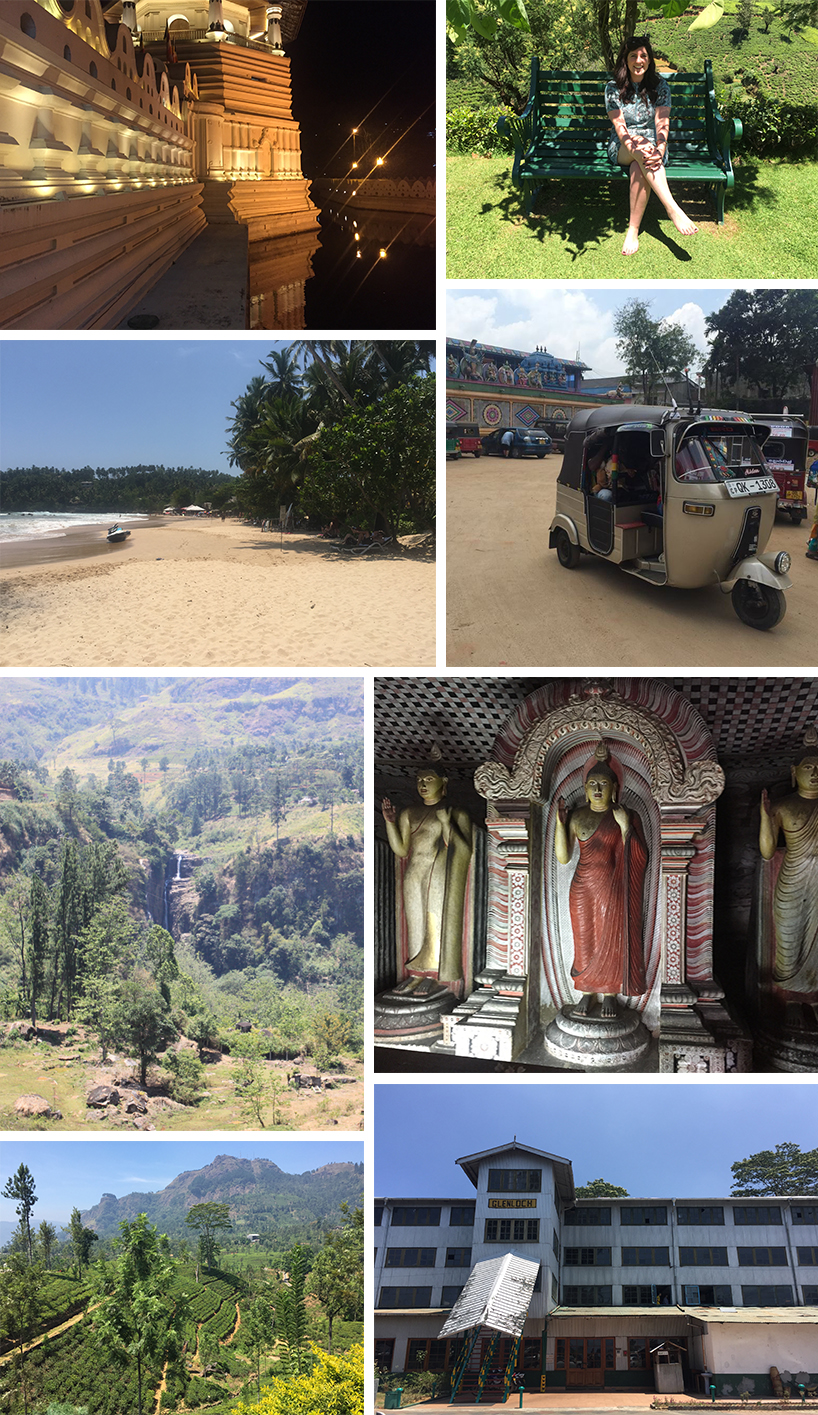 Food and drink
Naturally, like India, curry is the main food served across the island. It comes in many forms and flavours depending on where you travel, but one staple is dhal which is not only tasty, but very good for you. Overall, the country is very healthy, tropical fruit is served everywhere (the passion fruit and pineapple are wonderful), spice is used wisely in most dishes and fresh fish can be found along the coastline. Being a veggie was no problem as there's plenty of choice, yet in saying that there's a large meat offering for carnivores. Generally the food we had was delicious. Dining was generally pretty cheap, we picked up most of our meals for around £10-15 each for 3 courses. Of course there are cheaper alternatives, and actually one of the best meals we had was in the mountains, a local dish of different curries with rice, steamed and wrapped in a banana leaf which cost around £4 each. On the other side of the spectrum there are more expensive fine dining options, but even these will cost you less than a meal in London. And you don't have to eat Sri Lankan food everyday either. Asian and Indian dishes are generally on offer throughout the country and other cuisines can be found in the big hotels.

When it comes to drinks local spirits are obviously a lot cheaper, whilst imported spirits can cost you a similar price to home. Lion lager was a hit with Tom and we tried the local spirit, Arrack, which was quite nice. Cocktails are quite reasonable, but wine is generally quite expensive.
There were a few things which we loved and brought home, tea being the obvious as it's grown en masse throughout Sri Lanka (more on this later). The local treacle made from coconut is nutritious, healthy and incredibly tasty. It's a little like maple syrup and is traditionally served with curd and fruit for breakfast and adds a perfect natural sweetness without artificial flavouring. There are 8 different types of banana (which unfortunately we couldn't bring back), the red one is especially yummy, and speaking of red food, red rice was a hit with us and is better for you than white rice. Overall I would say that Sri Lankan cuisine was a big hit with us.
Weather
When we visited Sri Lanka (in March) we couldn't have asked for better weather, but do plan your route carefully depending on the time of year you travel if you want to avoid rainy season. Generally the period from December to mid April is considered peak season, where weather across the country is great. If you are planning to travel to the south of the country avoid visiting between May and September, dry season in this region runs from December to March. In the north and eastern coastal regions of the country weather is influenced by the north-eastern monsoon, which brings rain between October and January, and dryer weather between May and September. But in saying this, even when it does rain, it's unusual for it to last all day, with downpours more often being short and sharp, often with a number of inches falling in just a matter of minutes.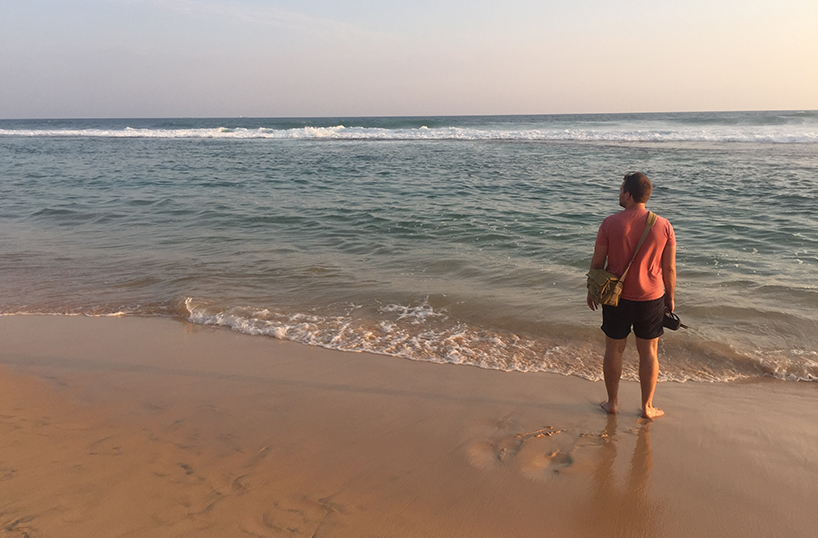 For more information on weather check this handy guide here. Just a word of warning – do watch the sun, especially in the mountains! Although the climate is cooler, particularly on an evening, we still managed to get burnt… so don't be fooled, take plenty of suncream with you.
Wildlife
While in Yala we did a Safari where we saw everything from a mongoose to crocodile, but you don't have to go on Safari to see the animals of Sri Lanka. Elephants (which are seen to be sacred) roam around in various locations, wild boar and buffalo live in the hills and monkeys are as common as cats in the UK! If you do go on Safari you may be lucky enough to spot a sloth bear, exotic birds or even leopards in their natural habitats. There's even areas along the South Coast where you can swim with turtles!

And while we are talking about wildlife, let's not forget animals that are closer to our heart. As with most foreign countries there are also wild cats and dogs, dogs more so than anything thing else, but although they are stray they are placid loving dogs and are actually looked after by local communities. The Dogstar Foundation looks after the welfare of the dogs with vaccinations and neutering while hotels and families often feed and care for the street strays. Unlike other countries I've visited there's a sense of responsibility for the animals of the country and the nature of the dogs themselves makes you want to take each and every one of them home (it was very tempting believe me).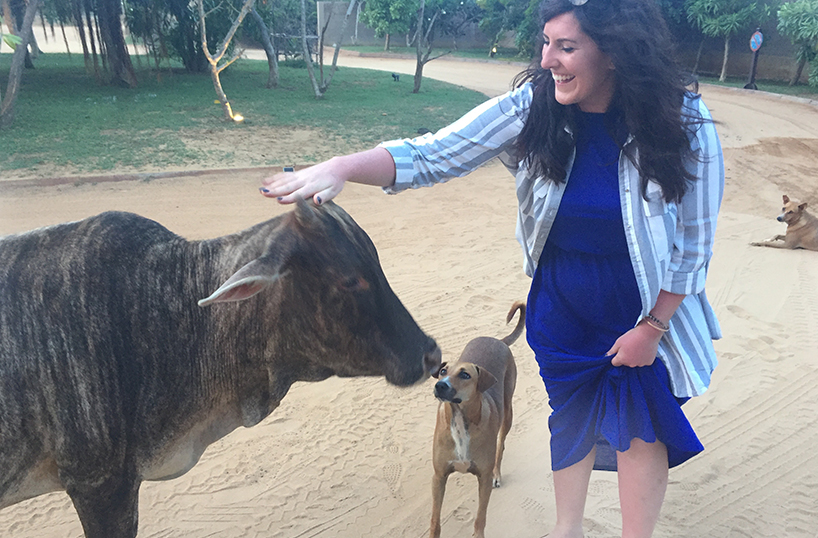 Before you travel
Are you sold on the idea yet? If you are (and you should be!) here are a few tips before travelling:
Booking: We did 10 days, but in hindsight we should have done 14 and spent more time on the coast. Our 10 day itinerary is in my next post.
Injections: We had to have a few injections before travelling so check with your doctor at least 6 weeks in advance
Visa: Make sure you have sorted a visa, you can get them online here for around $30 / £20
Travel money: If you want to take travel money order it from a post office or bank as the Sri Lankan rupee isn't a currency that's freely available in the UK. In saying that certain things can be paid for in US $ or £ (such as drivers), but you can't use this everywhere. £1 is around 200 rupees. When changing money, either in the UK or in Sri Lanka itself, make sure you have lots of smaller notes such as 200's and 500's. You will need these for tips as you tip everyone from waiters, hotel staff, drivers, tour guides etc.
Electrics: Most hotels have English plugs, which is brilliant, but if not you will need a two prong round pin adapter
Getting around
Our 10 days saw us travelling a vast area of the island. We travelled into the heart of the island and did a big loop around the coastal towns, bringing us back round to where we started, Colombo. To totally immerse yourself in local life public transport can be used, but this often takes twice the amount of time and not every area is freely accessible by trains or buses. Car hire to tourists is unheard of so we opted to have a driver stay with us for the duration of our trip. On arrival at the airport Hussain picked us up and from that moment on he was a godsend and played a vital role to our trip. Not only did he ship us around left right and centre, but also recommended activities he thought we would like, remembering things we said we liked. With 35 years experience he's very knowledgeable and can arrange trips and tours at a much better rate. Honestly, we couldn't recommend him more so if you are travelling to Sri Lanka, get in touch with him here: fazmin2000@yahoo.com / +94(0) 777 652261.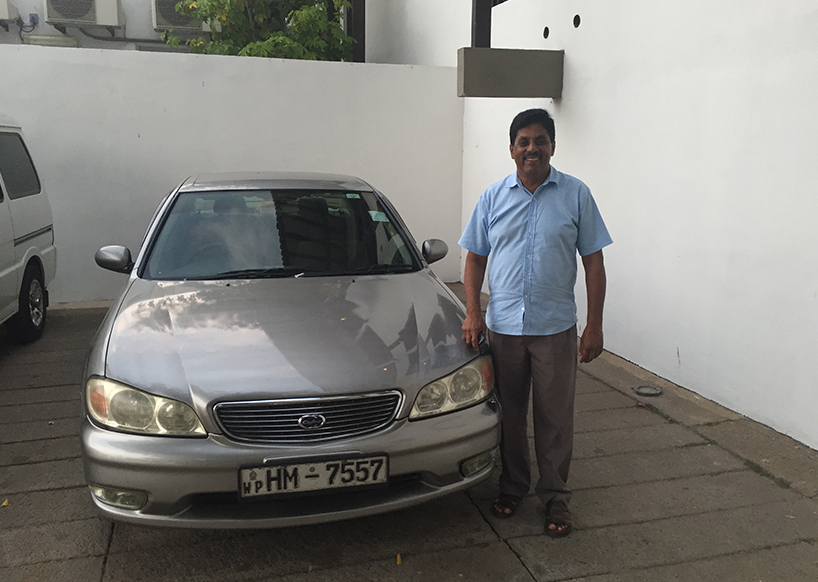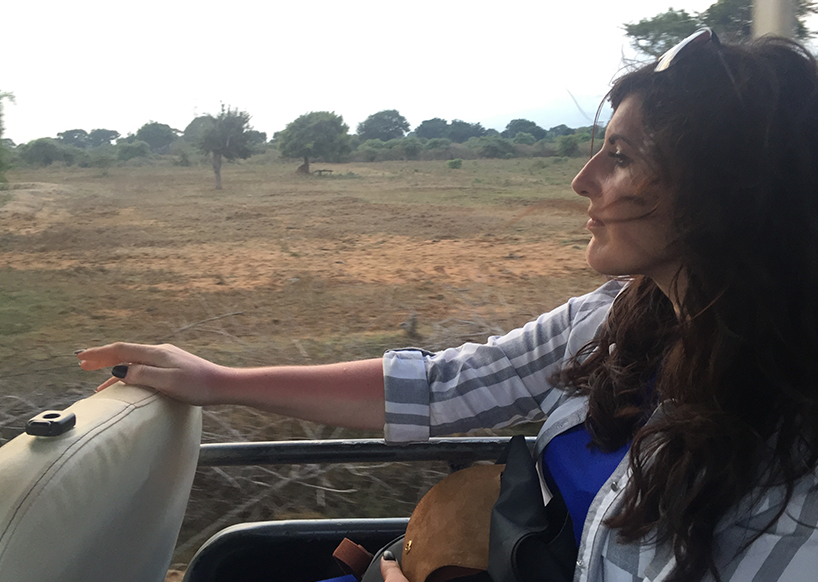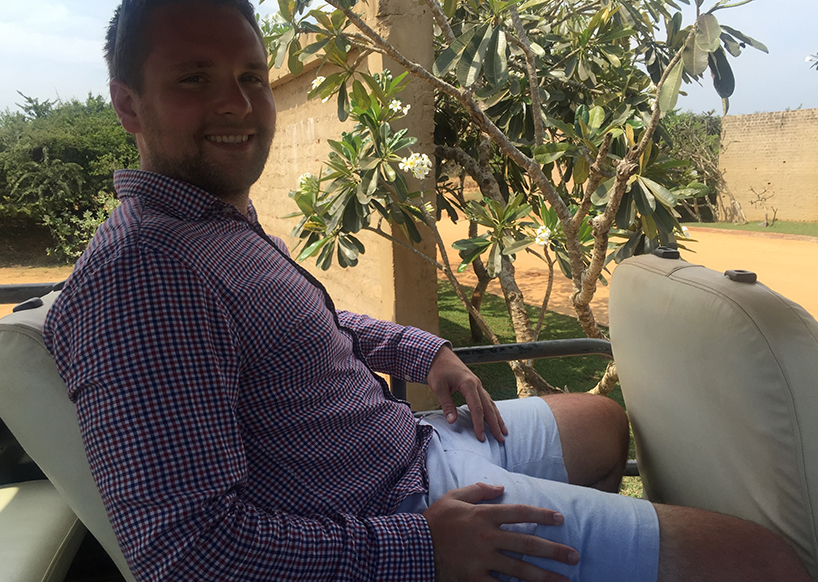 Most of the travelling we did was in the morning and having Hussain made it super easy to see more of the wonderful country. As I mentioned previously if we had known, we would have done 14 days to spend more time along the coast and a few extra days in some of our favourite hotels. In saying that we thoroughly enjoyed travelling around and seeing different sights and areas and when we go back (not if but when), we shall do the same. Sri Lanka delivers an extraordinary variety of places to visit and luckily enough we got to travel round a vast area of the country in a short space of time. See my next post for a rundown of our itinerary and recommendations.
Continue the journey with the second part of the story here.
Words by – Natalie Jahangiry
Images © To Work or Play 2016