The Rise of Content Marketing //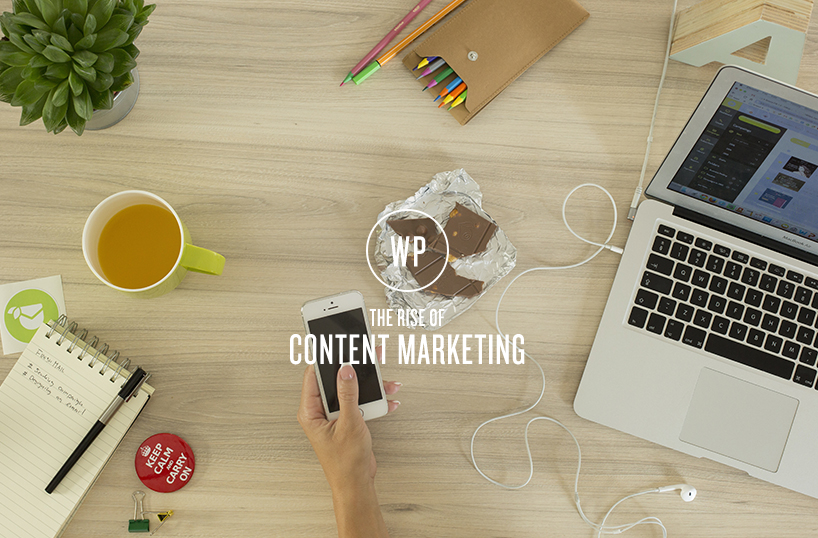 Vanessa explores the rise of content marketing and role it plays in keep brands relevant.
Some people may hate the term, a lot of people may not understand it and a fair few may think it's just social media… but there's no doubt that content marketing has caught on big time.
As many people point out, there isn't anything especially new in the concept of using content to attract customers, the term has been around since the 90's for goodness sake! But what's new is that content marketing roles are being created, and teams are being restructured to fit the need of content hungry consumers. Brands need to stay relevant and this is one of the fastest routes there is to create a banging content strategy.
So who is the biggest content marketer out there? It has to be Buzzfeed. You'll notice that we have a major crush on their guys right now, check out our Q&A with David Pugh Jones here.
BuzzFeed uses content in a way that no other brands do. They create shareable content and optimise it on a daily basis to increase metrics, which is usual, but unusually the company doesn't push posts to link back to their website – they actually measure success by how many shares / interactions a post receives on social media platforms. This is why each quiz or top 10 article often does the rounds on our social feeds more than once or twice.
Here's some food for thought when it comes to creating a content strategy:
Define your target audience before you start to produce content
The aim is to produce content that is compelling, and shareable but also aligned to your brand. Create something your audience wants to share with their social networks. When creating a content strategy or writing content one of the biggest things that needs to be at the forefront of your mind is the need to appeal and connect with your audience on a personal and emotional level. You need to resonate with them enough to provoke a share socially. As humans we share content across social feeds not because we are brand advocates, but because we want to enrich our friends lives with either interesting and relevant information or purely just something to make them 'LOL'.
Create a style guide and tone of voice
Here at TWOP HQ we're getting pretty good at this given that we have three main editors and an array of guest posts. We set direction to frame our content and social feeds with a clear and consistent style guideline and tone of voice. It allows your audience to recognise your brand without having to think too much about it. Take BuzzFeed for example, if you see a gif of a cat entitled "17 of the most awkward cat moments" you will automatically make the connection to the brand.
Learn to reuse and repurpose content
We principally create articles, but we also think about how our content can be adapted and reused to fit other formats. Using this post, we could create an infographic, a slide presentation, a video, a webinar, or perhaps a series of tweets.
Measure and learn
Google Analytics is a brilliant free tool that we take full advantage of on a daily basis. We're not obsessed by numbers to the extent that it dominates all else, but firmly believe in making sure content performs as well as it possibly can.
Hopefully this little guide will be of use in understanding content marketing and sharing socially. Good luck!
Words by – Vanessa Toby