The Day We Adopted a Dog (or Two) //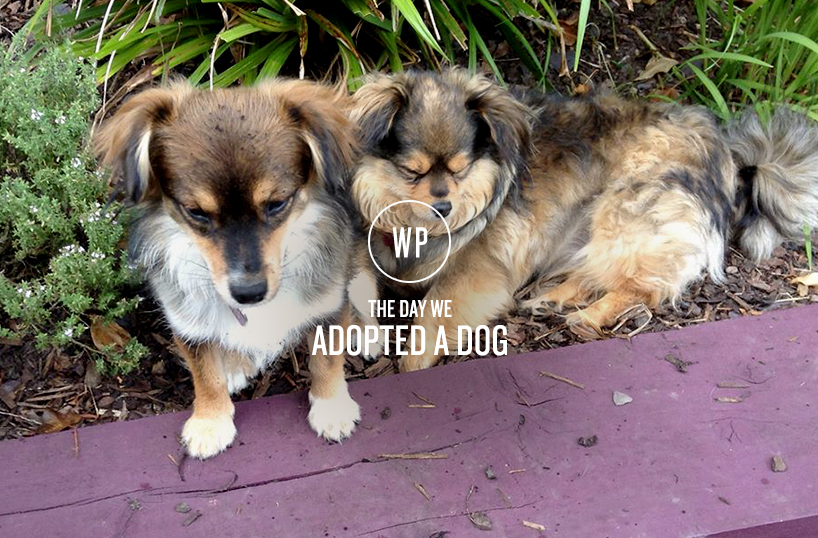 Thinking of adopting a pet? Nat talks about her experience using Romanian charity Angel Watch and the wonderful work they do to provide animals with loving homes.
As a family we adore animals. I've grown up around them and have always had a pet – as I explained in my previous post where I gushed over my wonderful cats here. It's taught me vital life lessons on caring and looking after something beyond myself, while learning to love a pet as part of the family.
We've always had cats so the first dog we had (besides the golden retrievers my mum had while growing up) was Toby. Toby is an energetic Beagle and belongs to my brother Jason who moved back home for a short period whilst his new home was being built. In that time my mum really loved having the presence of an animal back in the house so when Jason and Toby left she felt a void and after some gentle persuasion my dad agreed she could adopt a dog. Mum had followed a rescue shelter in Romania on Facebook for a while so we started to investigate the possibilities of adopting from abroad.
Angel Watch Rescue and Rehome are a small non-profit charity based in Romania, consisting of a team of dedicated and passionate managers from the UK, Canada, Holland, Germany and Romania itself. At its core this is a group of very passionate ladies (or "Angels" as the charity like to call them) who give their spare time to volunteer for free, spending hours endlessly campaigning to home dogs and cats they have saved.
All the managers help in different ways from rescuing dogs from barbaric shelters and abandonment on the streets, providing foster care and sponsorship of animals to helping to obtaining pet passports, co-ordinating international transport, arranging home checks for potential adopters, sorting out emergency vet care, giving behavioural advice and fundraising. It's safe to say these ladies do an awful lot for no reward, other than to rescue the poor souls they find and rehome them with loving families, giving the animals a second chance to live.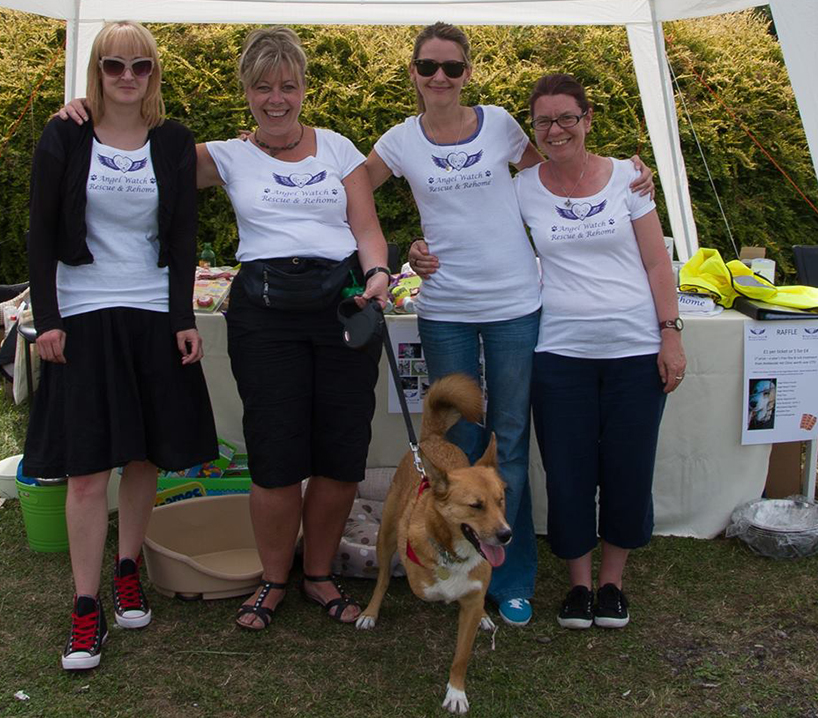 So you may ask "why not adopt from a charity in the UK?" Well I'm not saying don't – I am a regular sponsor at Battersea and have the greatest of respect for these amazing organisations. Yes we do have animals in this country who need rescuing, but unlike the UK, the conditions that stray Romanian animals are subject to is rather disturbing and in most cases totally inhumane. I honestly can't go into great detail about this as I do not wish to upset you faithful TWOP readers, but there was a recent rescue mission that left me heartbroken at the circumstances in which they found the dogs and the brutality they had been subject to. Fortunately Angel Watch, along with another local charity, managed to save some of the pups, but others weren't so lucky. Again unlike the UK, stray animals in Romania are taken to public shelters to be put down (awaiting "death row" as the managers describe it) regardless of how healthy the animal is or how old, which means kitten and puppies are also subject to this… truly saddening. Apart from this Angel Watch isn't a huge charity like RSPCA or Battersea, they don't have big sponsorship, celebrity campaigners, a flash website, advertising or general public awareness, they simply go off word-of-mouth and any help they can get from the many people who appreciate the work they do and want to help. We wanted to help – and so our journey began.

The process is pretty simple:
– Follow Angel Watch on Facebook
– Choose a dog you want to adopt (the ladies are brilliant at sharing each dog and their stories whilst providing relevant information)
– Fill in the adoption form and pay £40 deposit
– A local animal charity (such as RSPCA) will then conduct a home check Note: The charity has the best interests of the animals at heart and will only allow adoption to proceed if everything passes their security and home checks. If there's the slightest doubt then the adoption may not go through – but please be aware this is not personal, but solely for what's best for the pet in question considering all they have been through.
– On passing the home check you will then choose transportation – we opted to get the dogs driven to the front door with Pet Kudos, another amazing organisation who have a vet travel with the animals to ensure safety at all times
– Last thing is to pay for travel and organise a date for your pet to be transported
All pets are vaccinated, neutered and microchipped prior to travel. They also have a pet passport giving you the ability to travel with them within Europe.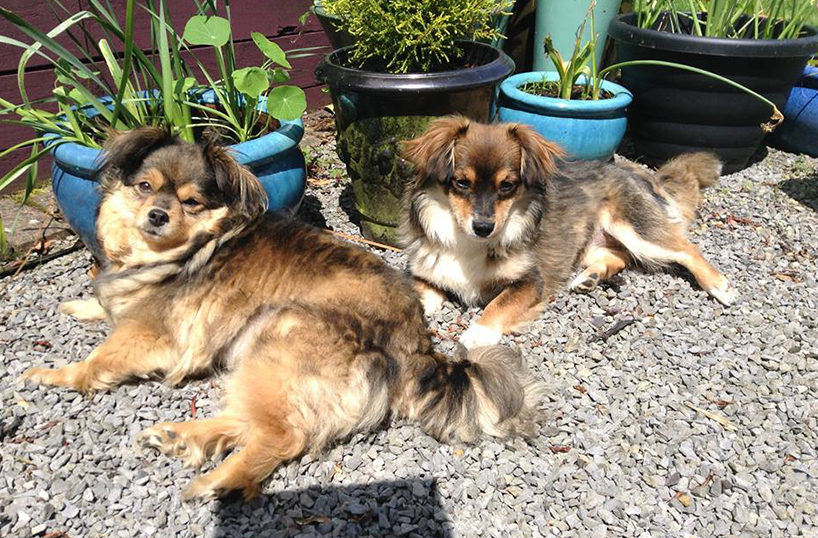 So that brings us to Laly and Minnie (look our their little faces in the pic above!). These are the two dogs we adopted from Angel Watch. After completing all the relevant checks and waiting eagerly for their arrival, the day finally came for them to be delivered to my parents house – their new forever home. After being handed Laly (who gave my mum a big kiss as she took her) it was love at first sight and from that moment on my parents have been besotted. The affection and appreciation both of the dogs have is remarkable, given their circumstances and where they have come from – it's almost like they know you are safe and they are loved. They really are perfect little dogs, in every way (and I'm not biased in saying this, if you met them you would feel the same) and above all have fit into the family from day one. Not all of the animals Angel Watch rehome will be so relaxed so quickly. The settling in period will vary dependent on the pet and their personality, but the team do their best to explain the temperament and mentality of each pet to every interested adoptee before the adoption process starts and they try desperately hard to match the right animals to the right homes and in our case they got it spot on.

The team are brilliant throughout, keeping you up to date with progress of your pet, answering hundreds of questions and above anything providing support before and after the adoption. I have a huge amount of respect for the team and congratulate them on all the hard work and dedication they put into such a wonderful cause. Thank you team Angle Watch and please continue to keep up the great work.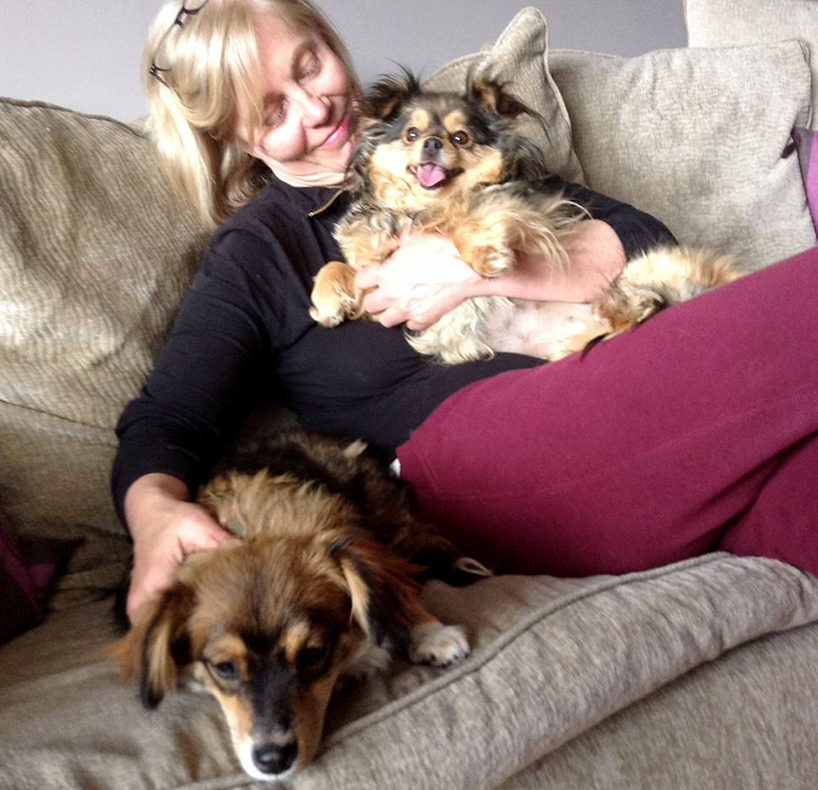 If you would like more information on adoption please visit the Angel Watch Facebook page here or website here. Alternatively, if you can't adopt a dog (like myself as I have two cats and live in a flat!) there are alternative ways to help Angel Watch and the animals they save. You can become a virtual foster carer for a dog or cat, you can donate any amount through Paypal here or you can send gifts for the animals (such as food or toys) to a dedicated address in the UK. If you can, I urge you to help with as much as you can afford – it truly does make a big difference.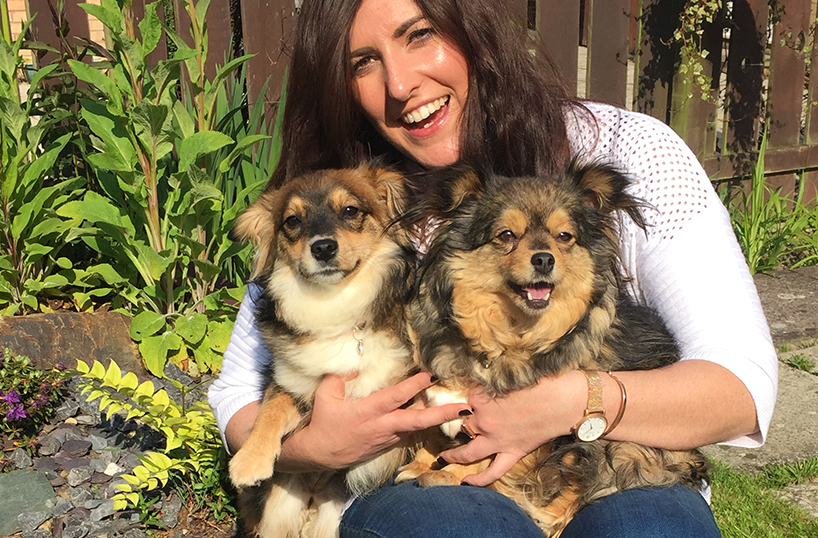 Words by – Natalie Jahangiry
Images © To Work or Play 2016